Aotea House
Hobart - address given to tour attendees only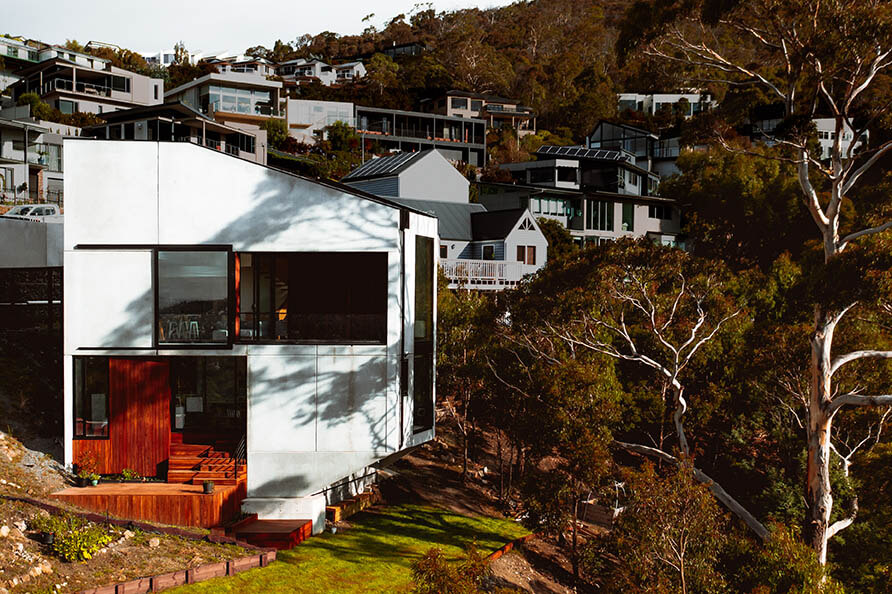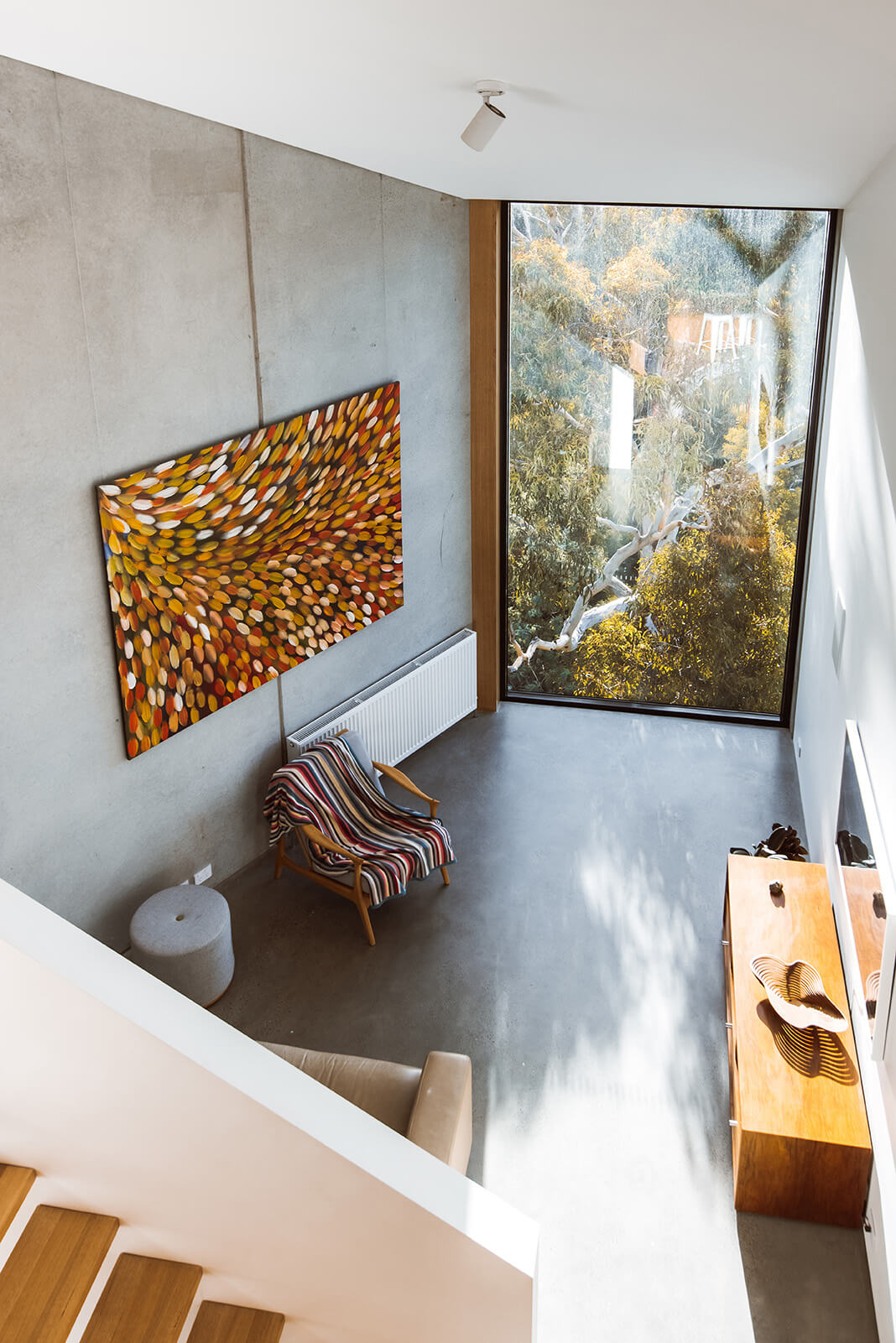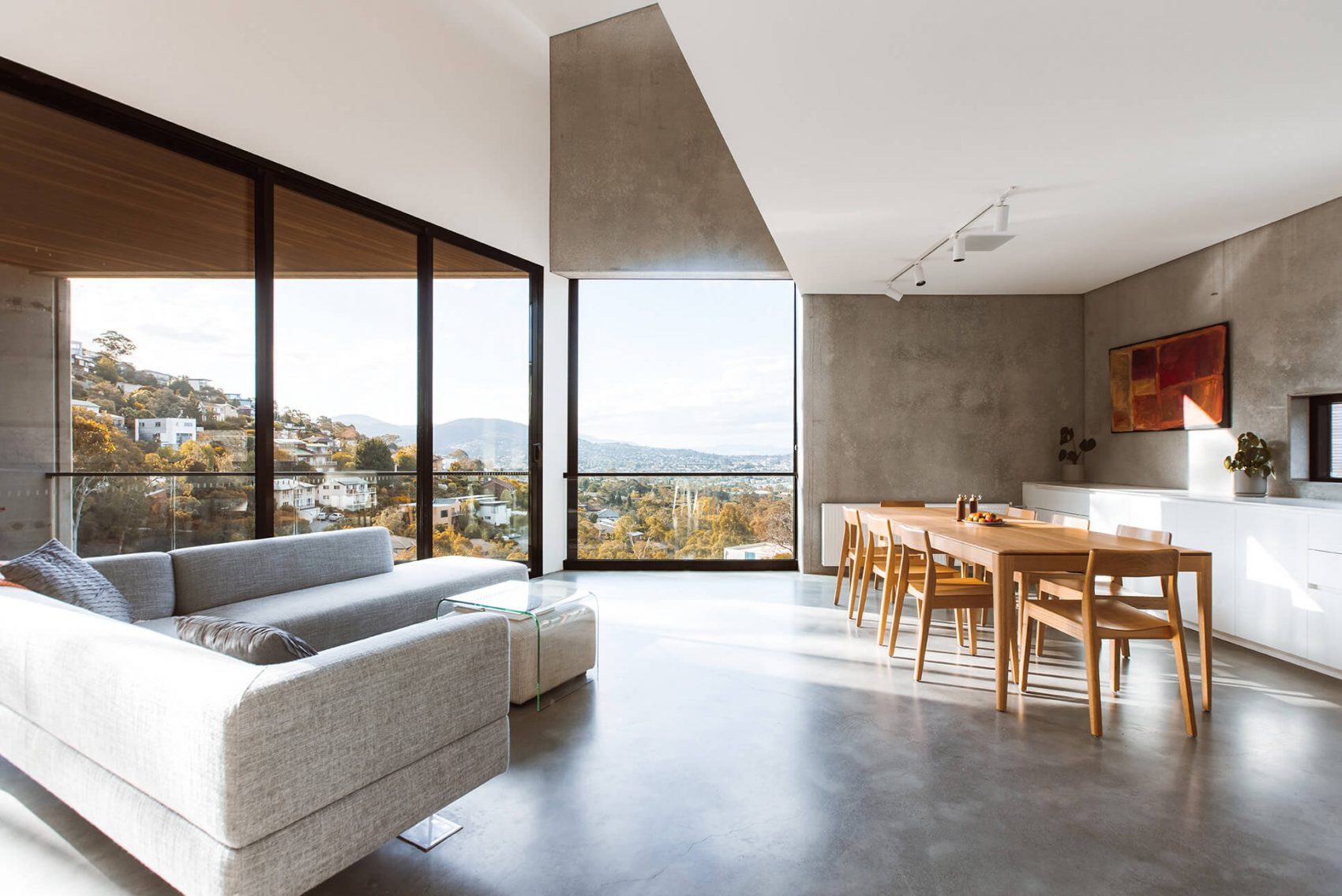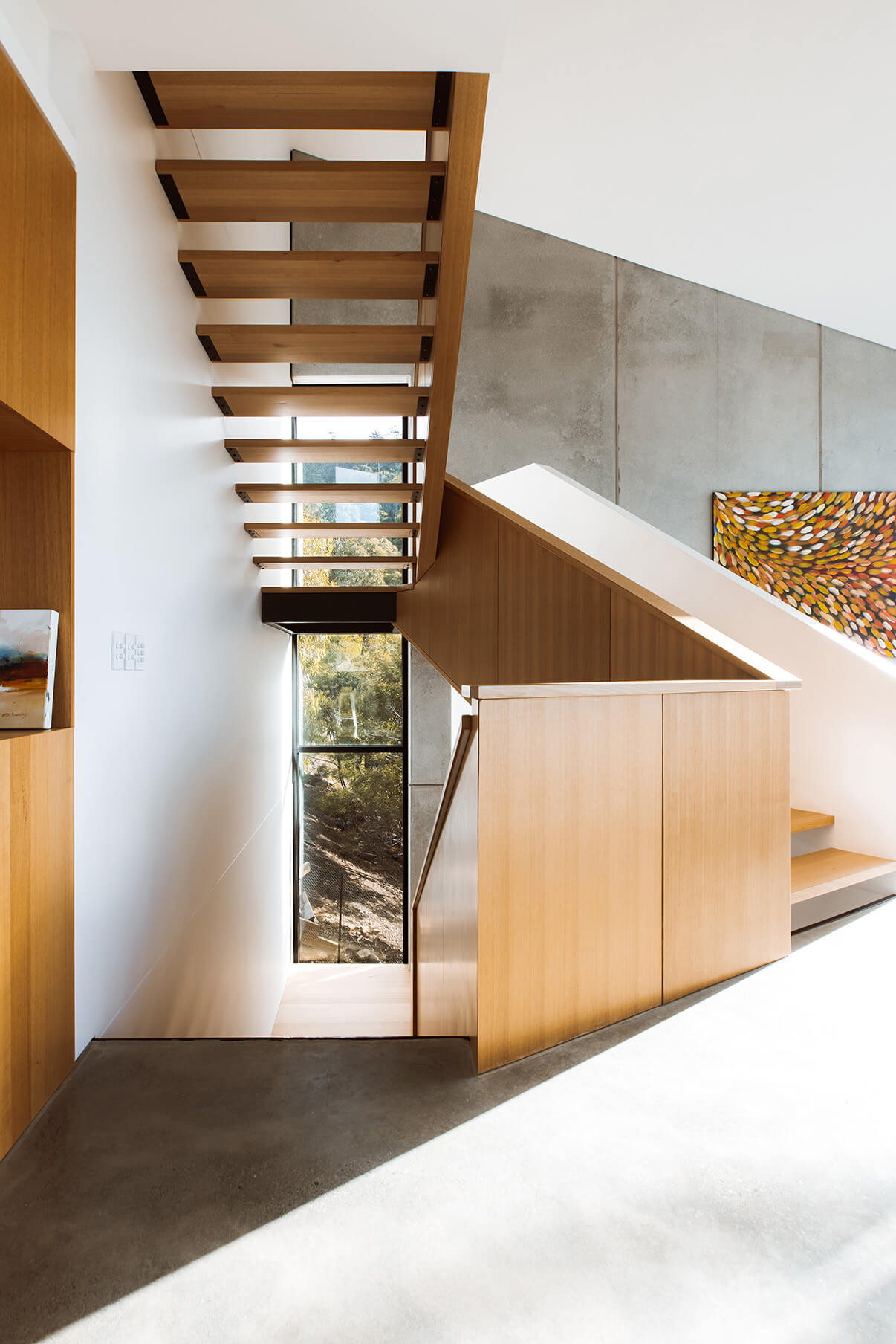 BOOKINGS OPEN 12 NOON, TUESDAY 26 OCT, 2021
Architects: Britten Pace (2020)
A faceted monolithic concrete form punctuated by panel joints and openings, Aotea House faced challenging site conditions and the design muse of a commanding white gum.
Rather than provide a continuous panorama allied to a homogeneous kitchen/living/dining, the vertical program presented an opportunity to create smaller distinct spaces within a larger volume. These intimate spaces were designed as an escape for family members with foreground relief from the panoramic views of the living room.
The plan is an irregular pentagon stacked over three modest floor plates, with each narrowing and framing views of foliage and close bushland or opening to sweeping views of the Derwent and Southern Midlands.
The white gum creates a contiguous thread, cohabiting occupants with rosellas feeding in its leafy canopy, then descending past the striking white trunk of the understory to the forest floor below.
Pre-booked Tour Times: 1 pm and 1.40 pm
Duration: 20 minutes
Additional Accessibility Notes: Stair access only and a steep block. Please not this is a shoe-free household.
BOOKINGS OPEN 12 NOON, TUESDAY 26 OCT, 2021
Contemporary (2001-current)
Architectural Design
New to Program
Level Changes
Stair Access Only
Steep Incline
See. Snap. Share. Win.
Share your pics of your favourite places and the stories that go with them on Instagram or Facebook, using the hashtags #oh_hobart and #oh_launceston to enter this year's photo competition. Stay tuned for a host of prizes.