So what exactly is it?
Open House is an free annual architecture program that opens some of Tasmania's most unique and interesting buildings to the public, including private homes and historic buildings in Hobart (nipaluna) and Launceston. We acknowledge that Open House takes place on the land of the traditional owners of lutruwita (Tasmania) and pay respects to the Tasmanian Aboriginal Community and to Elders – past, present and emerging.
Open House invites you to be a tourist in your own city. Get out your camera and photograph the buildings and spaces you walk past every day; take a peek at how others live, work and play; and see how the city's infrastructure works. Look up, look inside, climb a bell tower or descend into a basement, and take in the incredible views from different vantage points around town.
"Open House is the sum of our contributors – building owners, organisations, volunteers – all of who get behind the program to share places and spaces in a truly equitable way"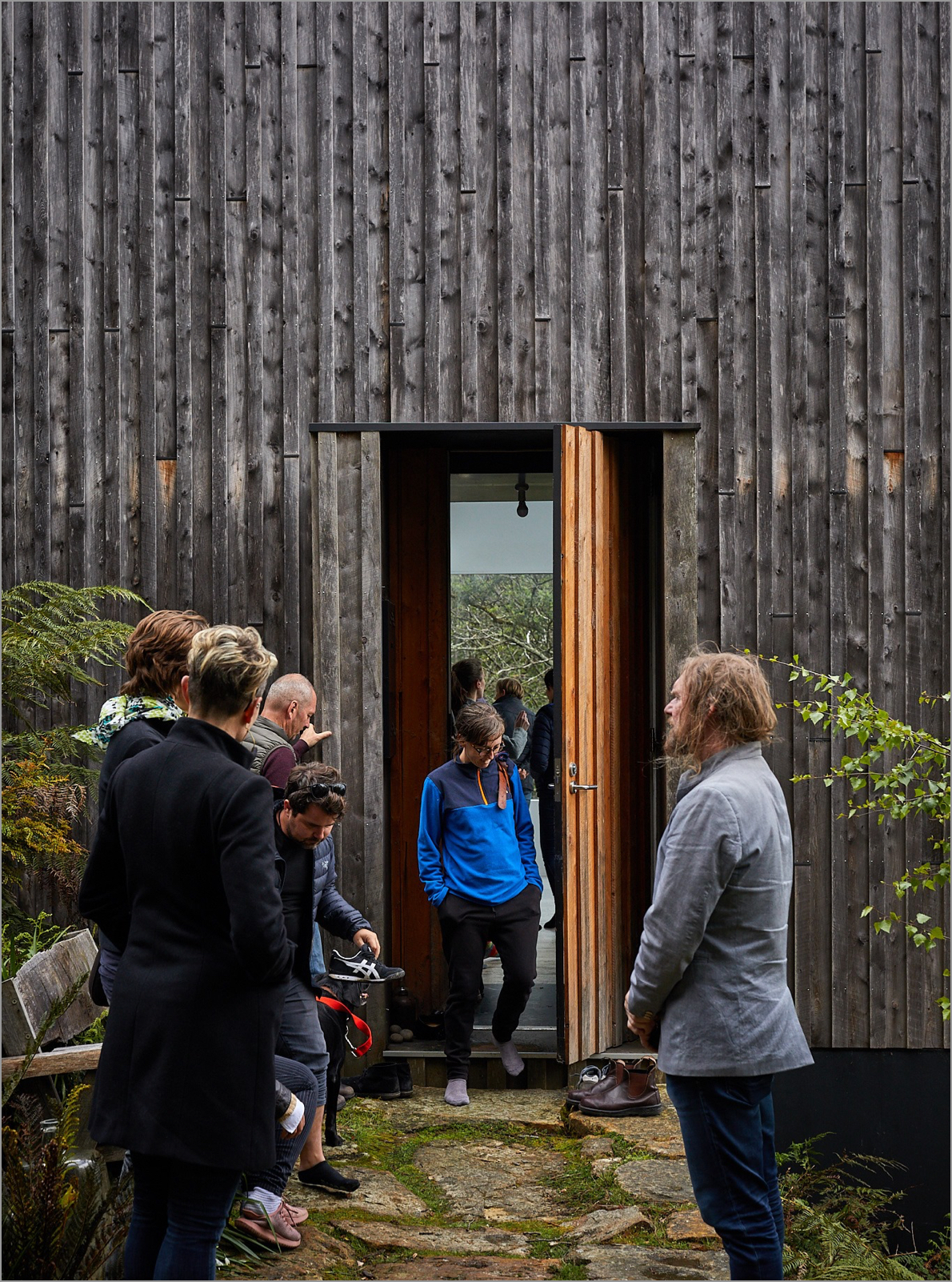 How does it work?
Some buildings require registration to visit and are limited by capacity. In true Tassie style, it's first in, best dressed! So be sure to reserve your place – just follow the links where required.
You won't get to see all the buildings in this year's program, but you can try! Join our mailing list through the form below to get the first word on all Open House news.
To get the most out of Open House, we recommend you visit a variety of buildings so you can get a broader picture of how the city works. Try visiting a suburb you rarely go to or a building you find ugly; maybe your impression will change by learning more about it, maybe it'll just reinforce what you already think! Either way, Open House Hobart will help you understand how the city has been shaped and re-shaped over the past 200 years – and perhaps even get an insight into what lies ahead in the future.
While you make your way around the city, share your Instagram snaps with the world by using the hashtag #oh_hobart and you'll go in the running to win some great Tasmanian loot.
See. Snap. Share. Win.
Share your pics of your favourite places and the stories that go with them on Instagram or Facebook, using the hashtags #oh_hobart and #oh_launceston to enter this year's photo competition. Stay tuned for a host of prizes.