Goodwolf House
25 Weld Street, South Hobart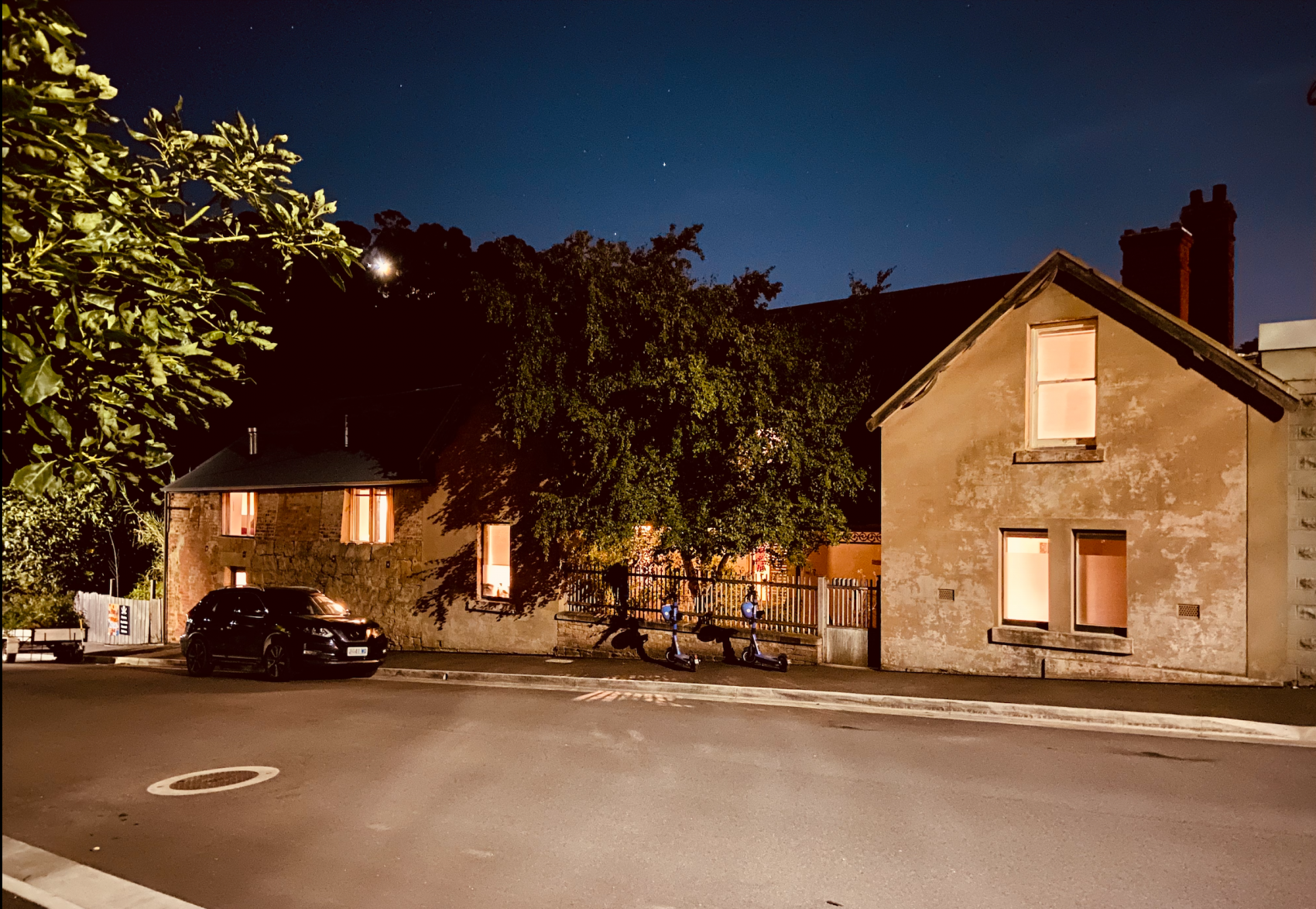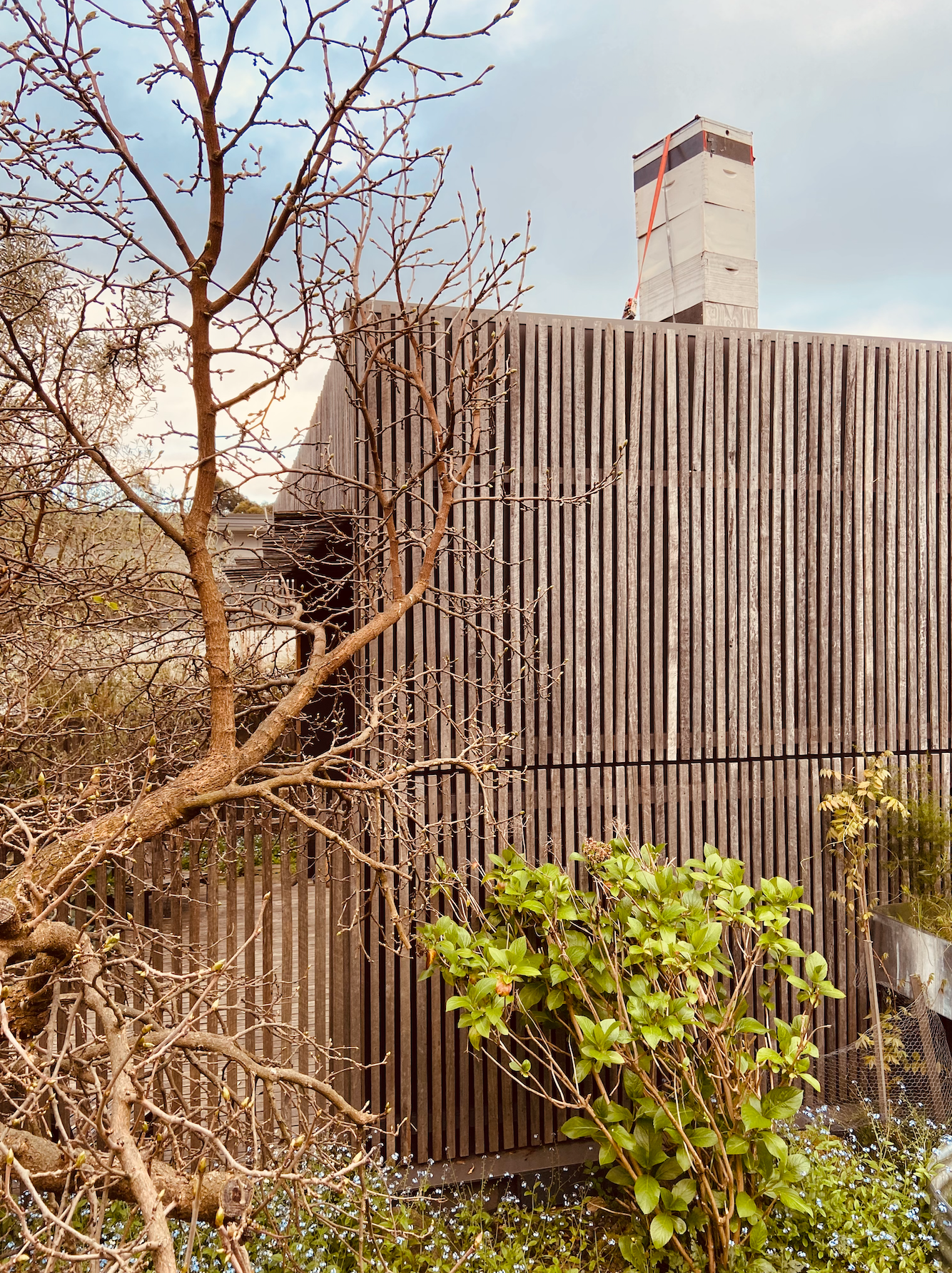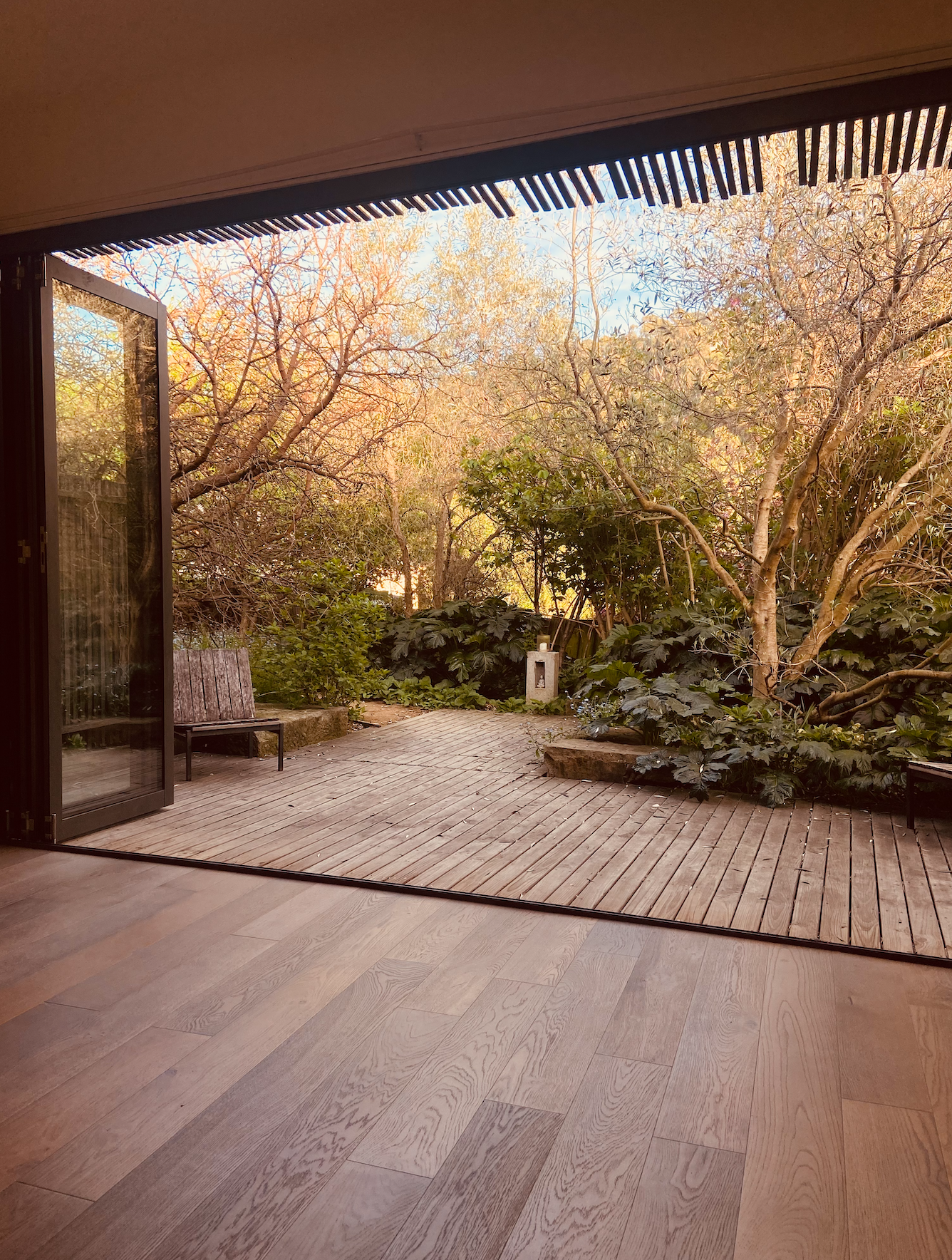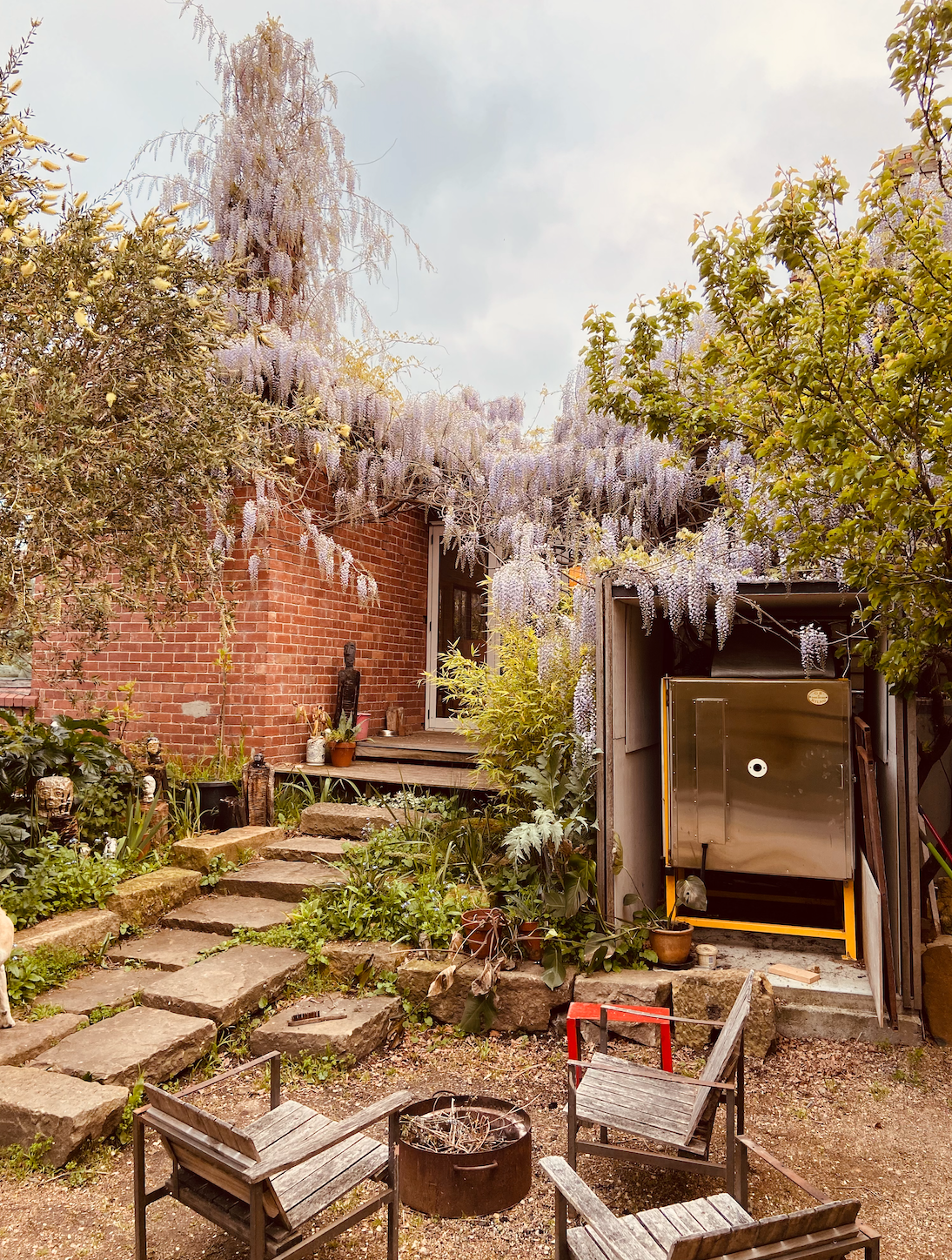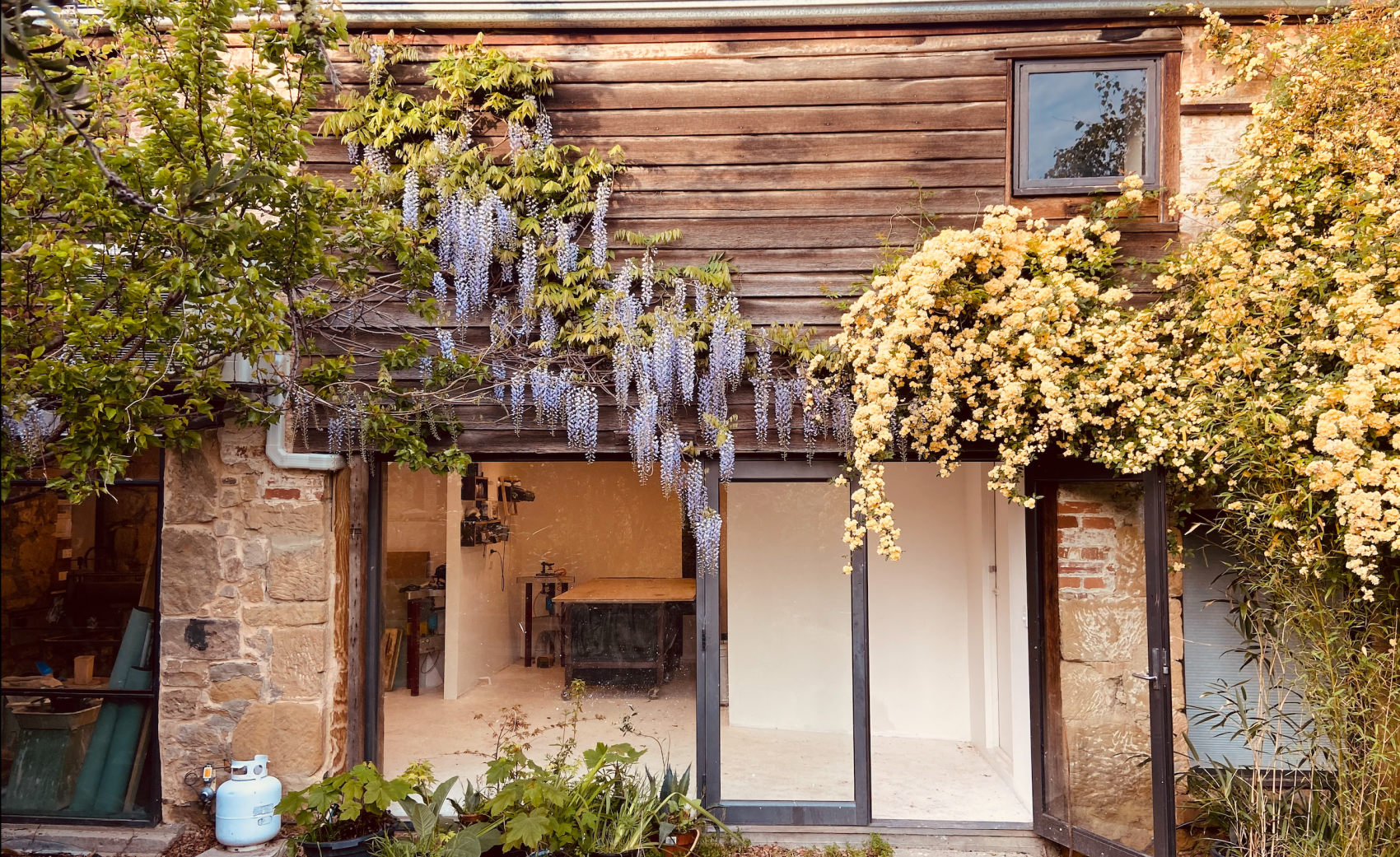 Architect: Unknown (1860s), Bruce Goodsir (2005)
25 Weld Street is part of an ever-changing environment. From its early beginnings as a coach house, a community boxing ring, tannery offshoot, goat paddock, home to Reginald Walch's homing pigeons to its current form as a home for its residents, artist & yoga studio, accommodation for visiting artists and visitors alike.
The Goodwolf house has not stopped changing and is continuously adjusting with its people, buildings and its jungle which is trying hard to eat up the house.
Born in Brisbane in 1943, Bruce Goodsir was a practicing architect, design lecturer and builder for over 27 years before embarking on a career in furniture design in 1990 and then printmaking in 1999. His architectural work had dealt principally with spatial articulation and place making within the natural landscape. He continued these themes in his furniture design while also responding to the qualities of Tasmanian timbers. A true designer in all accounts, he continued to practice until his retirement in 2009.
Open: Saturday 12 November: 11 am – 2 pm
Note: Access to gardens, kitchen, lounge-room and artist residency spaces. Please note this is a shoe-free house.
Contemporary (2001-current)
Victorian (1851-1901)
Heritage
History of Hobart
New to Program
Level Changes
Uneven Surfaces
See. Snap. Share. Win.
Share your pics of your favourite places and the stories that go with them on Instagram or Facebook, using the hashtags #oh_hobart and #oh_launceston to enter this year's photo competition. Stay tuned for a host of prizes.