Roundabout Fountain
Corner Liverpool Street & Brooker Highway, Hobart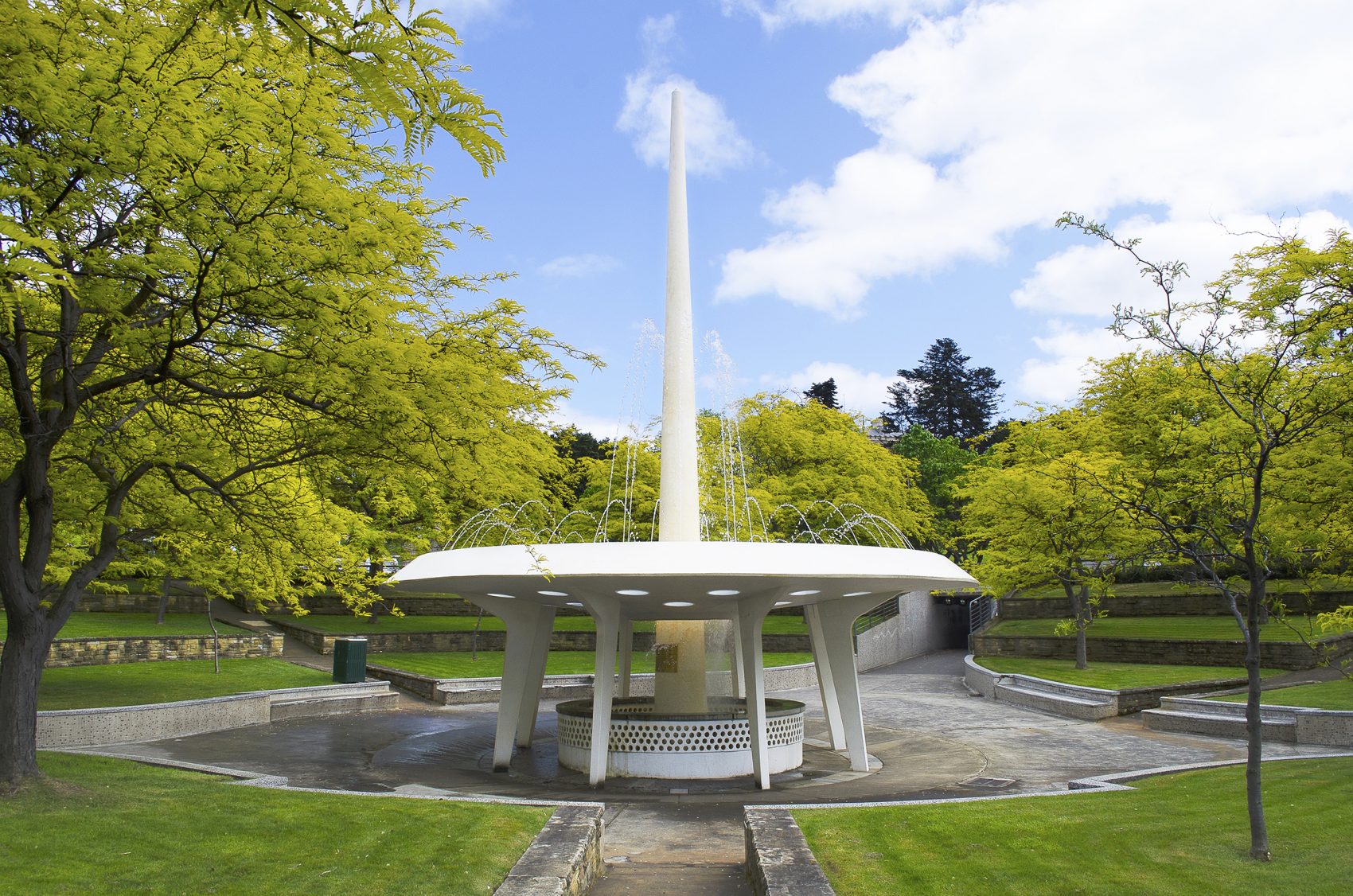 Designers: Geoff Parr, Vere Cooper, Rod Cuthbert (1963)
A mid century icon of Hobart, the Roundabout Fountain was the result of a Hobart City Council design competition won by a trio of young designers from the Cadbury factory in Claremont. It was opened to the public in 1963 and restored for its 50th anniversary. Today it looks as fresh and futuristic as it did nearly 60 years ago.
Open: 10 am – 4 pm
Tasmanian electronic artist Godrich will jam along to the surroundings and create an improvised ambient sound bath.  Watch and listen to the work being created from 10 am and hear it performed in its various stages at 12 pm and then again at 2 pm. Read more here.
Late Twentieth Century (1961-2000)
Level Changes
Steep Incline
See. Snap. Share. Win.
Share your pics of your favourite places and the stories that go with them on Instagram or Facebook, using the hashtags #oh_hobart and #oh_launceston to enter this year's photo competition. Stay tuned for a host of prizes.