Hedberg, The
19-27 Campbell Street, Hobart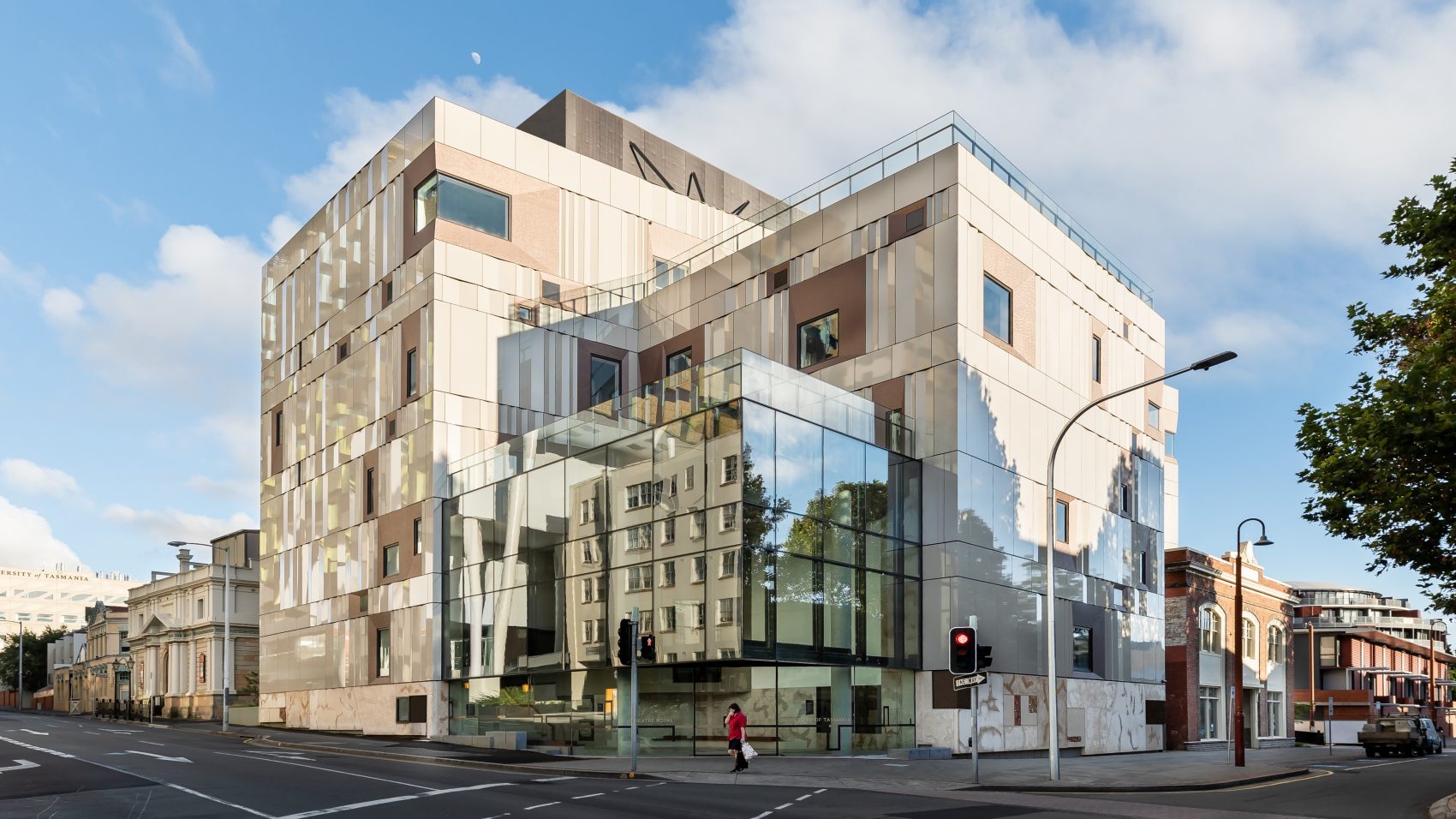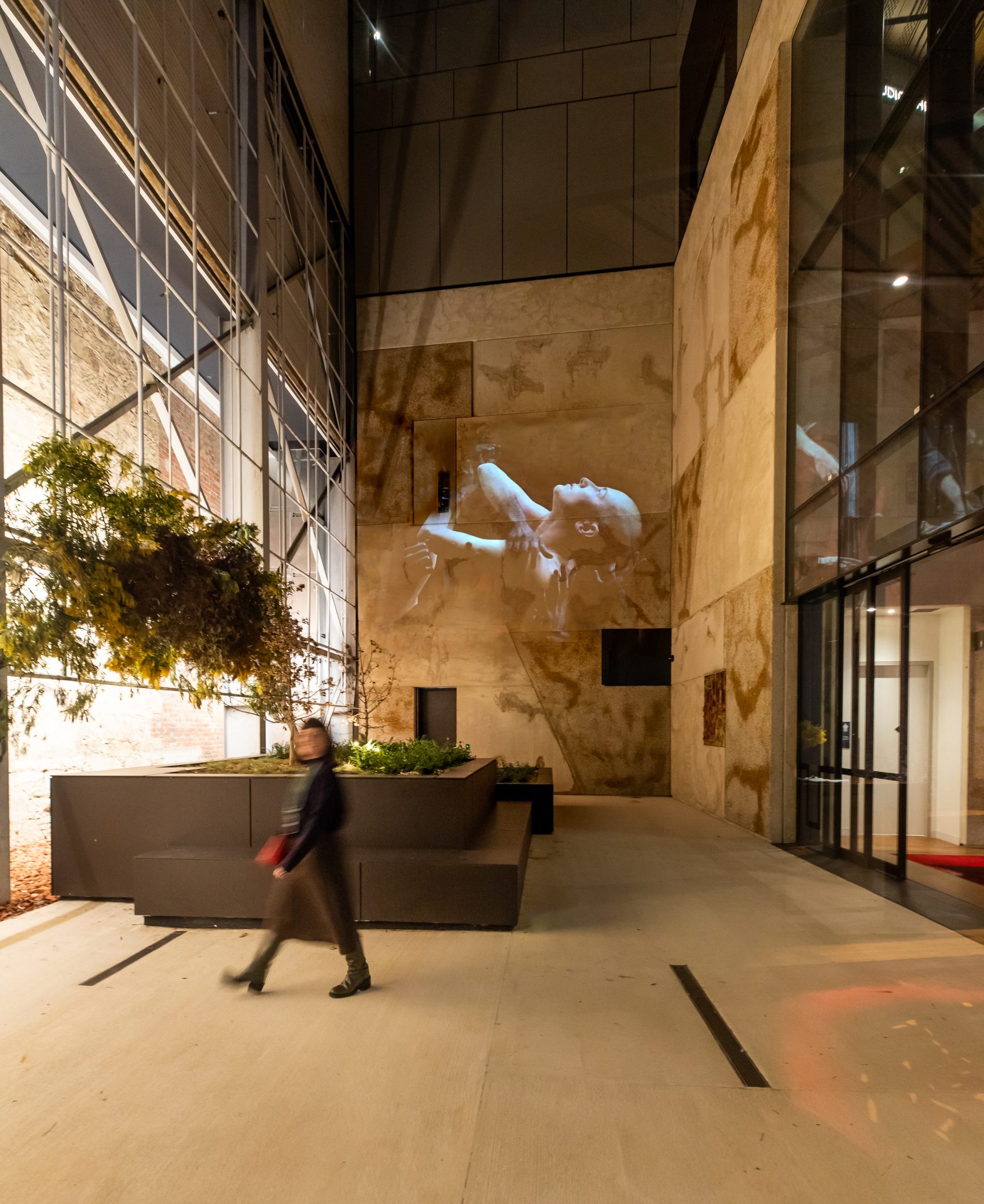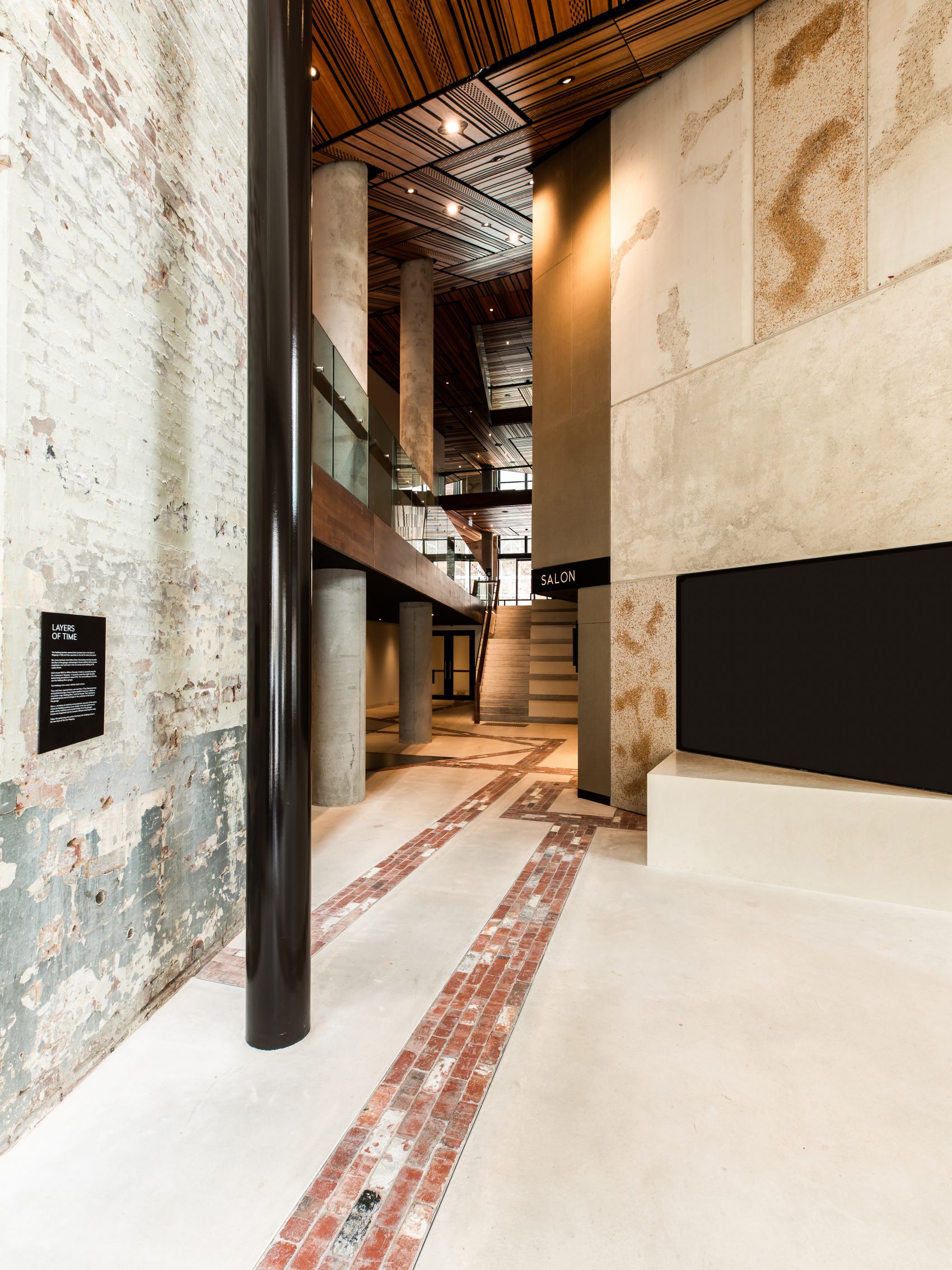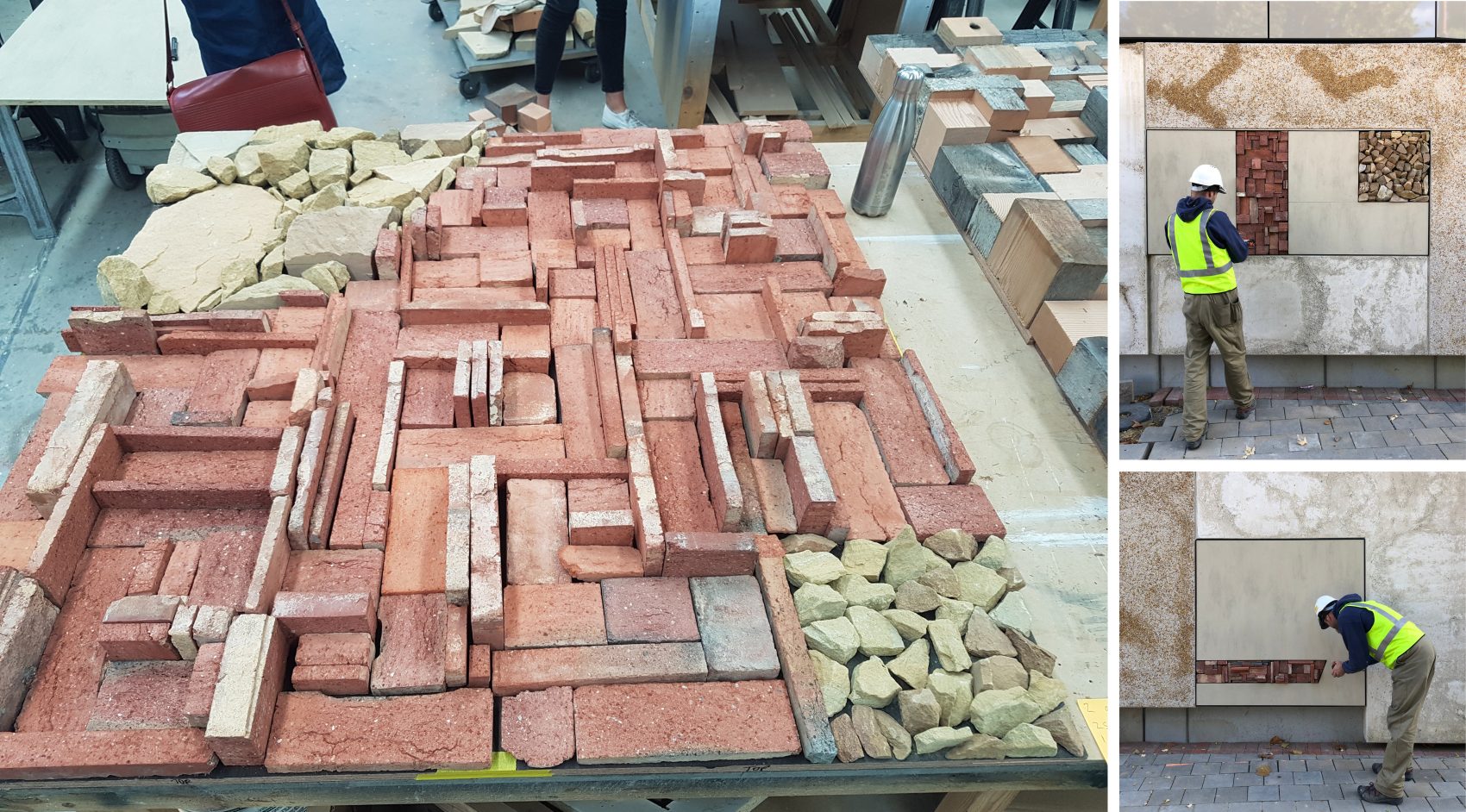 BOOKINGS OPEN AT 10 AM ON THURSDAY, 19 OCTOBER 2023
Architects: Liminal Studio with WOHA (2021)
The Hedberg is a new creative-industries and performing arts precinct built around the historic Theatre Royal (1837). The award-winning development consolidates an important urban nexus of Hobart, presenting a performing and creative arts destination and education precinct that fuels Tasmania's cultural offering in a contemporary global context.
The design strategy balances the theatrics of the building's purpose and sensitivity to its urban and heritage context. The external expression suggests a shimmering theatrical curtain, pulled open to reveal the warmth of the activities within. Its sparkle takes its cue from the opalescence of abalone shells, traditionally used to carry fire.
Co-located with the Theatre Royal, The Hedberg integrates performance hubs and venues, rehearsal spaces, creative workshop 'laboratories', front and back of house spaces and adaptive reuse of the heritage-listed Hedberg Garage. Take a behind-the-scenes look with the team from LIMINAL Studio.
Tours: Saturday 11 November 2023, 12 pm, 1 pm, 2 pm
Contemporary (2001-current)
See. Snap. Share. Win.
Share your pics of your favourite places and the stories that go with them on Instagram or Facebook, using the hashtags #oh_hobart and #oh_launceston to enter this year's photo competition. Stay tuned for a host of prizes.