VIRTUAL TOUR: RYDE STREET HOUSE
VIRTUAL TOUR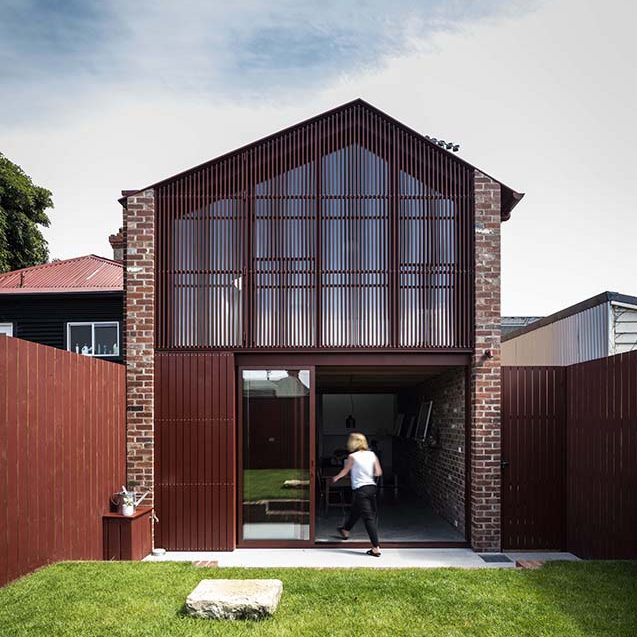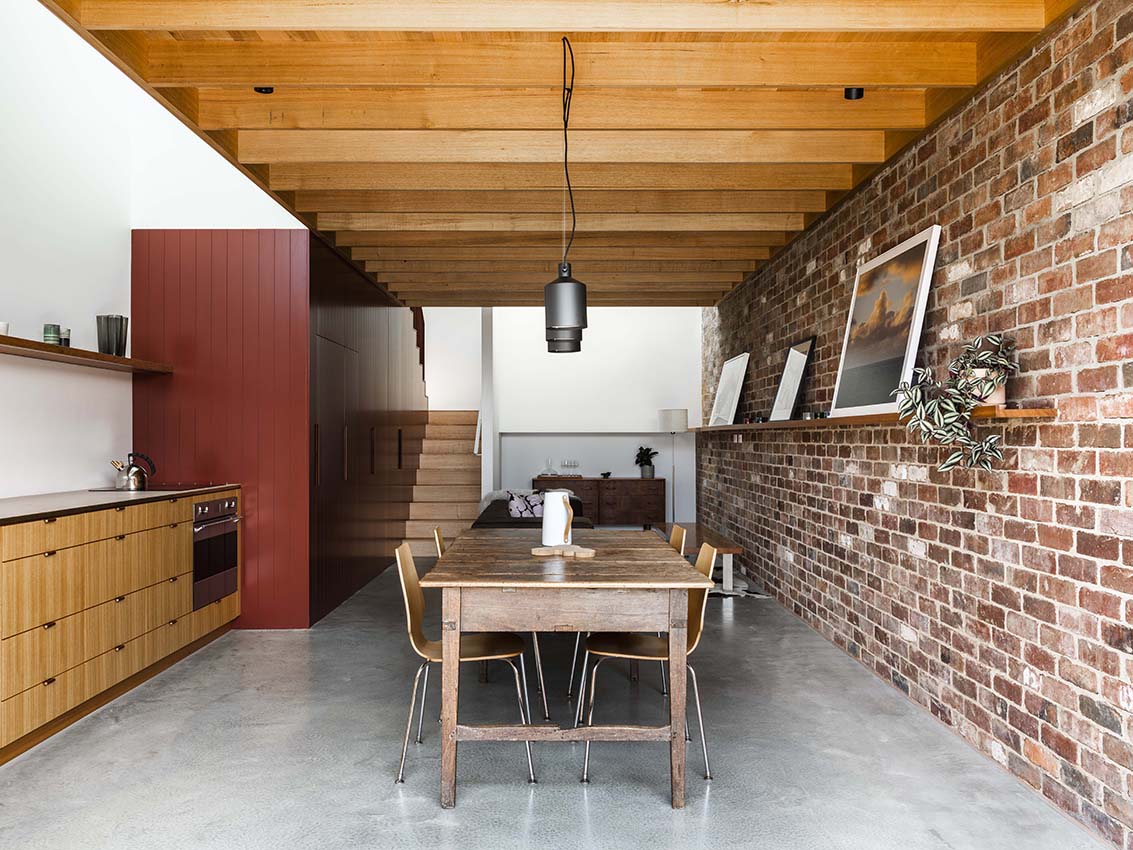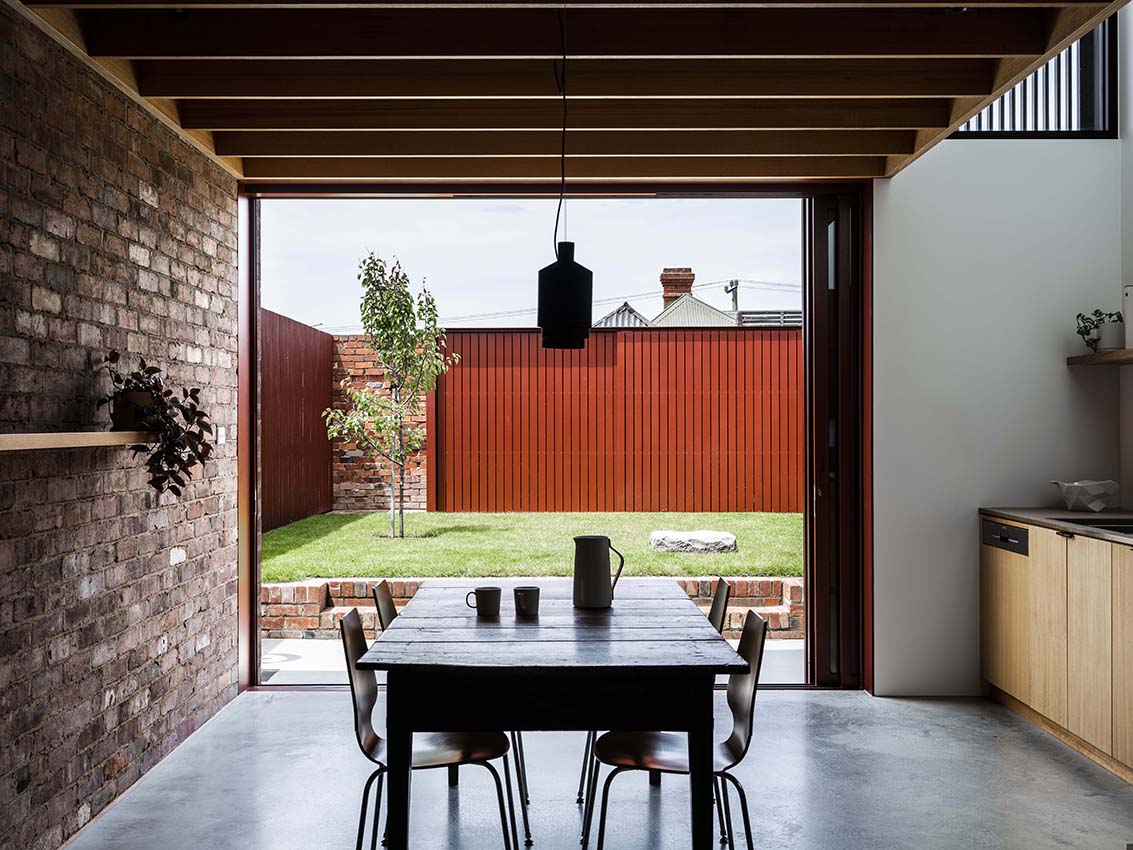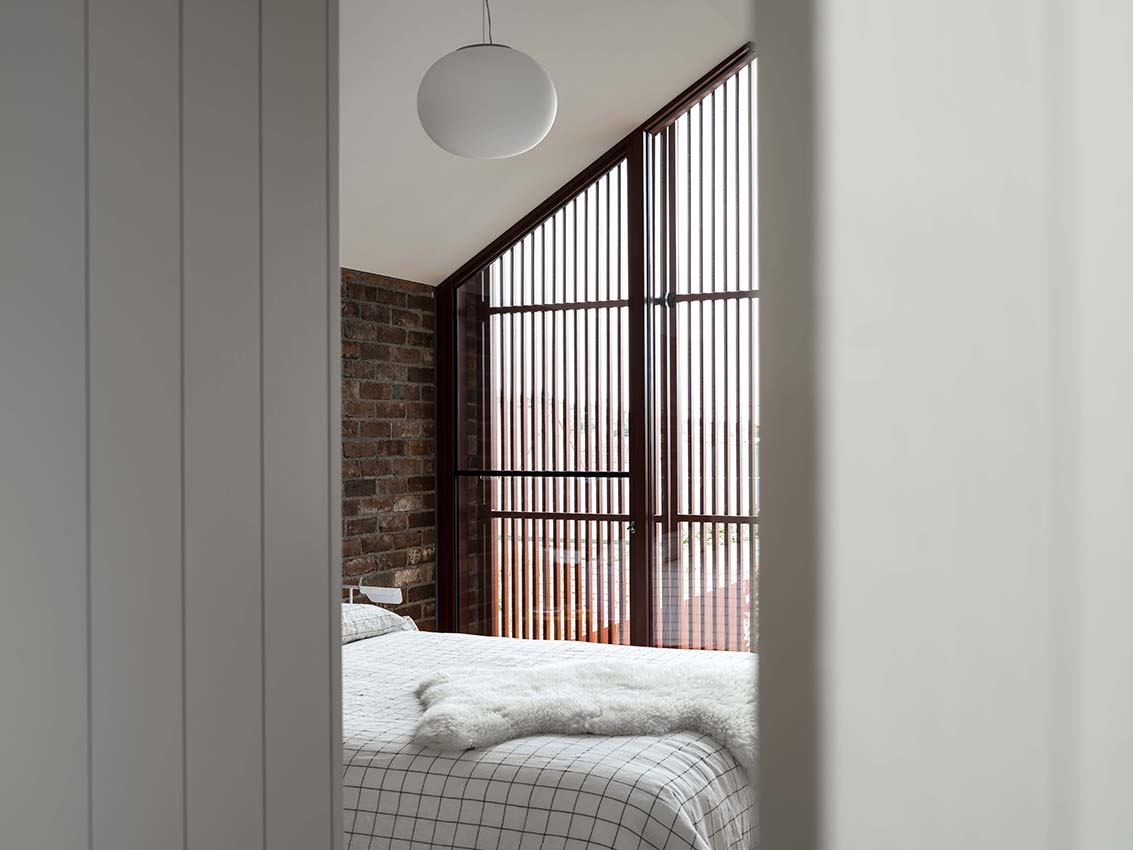 Architect: Bence Mulcahy
Ryde Street House is a one-storey, single-fronted, conjoined workers cottage. After living in the house for 15 years, with a growing family, the owner's choice was to adapt or move. The brief called for a larger living area, an additional bedroom and bathroom and connection to the garden. With a desire to minimise bulk, overlooking and overshadowing, the existing is reconfigured within a similar envelope, inventing space. The new reasserts the cottage's asymmetrical gabled form and materiality. The singular colour palette plays homage to context; red, the dominant colour of Hobart's inner city suburbs is referenced in degrees. Memories of the existing linger in the exposed internal brick walls. An example of social sustainability, this project allows the family to continue to live and grow in the community they love. It serves as a gentle manifesto of how to densify while insulating neighbourhoods from economic and social trends.
Built: 2019
Virtual Tour Time: 3 pm
Duration: 20 min
Please note this Zoom meeting is limited to 300 participants, so please ensure you are on time so that you don't miss out! This session will be recorded and will be available on the Open House Hobart YouTube channel at a later date.
Contemporary (2001-current)
Architectural Design
Virtual Tour
See. Snap. Share. Win.
Share your pics of your favourite places and the stories that go with them on Instagram or Facebook, using the hashtags #oh_hobart and #oh_launceston to enter this year's photo competition. Stay tuned for a host of prizes.