Brendan Lennard
Brendan Lennard was the Senior Cultural Heritage Officer with the City of Hobart for twenty five years. He has been conducting tours of the Beaumaris Zoo site for over twenty years and continues to advocate even after his retirement.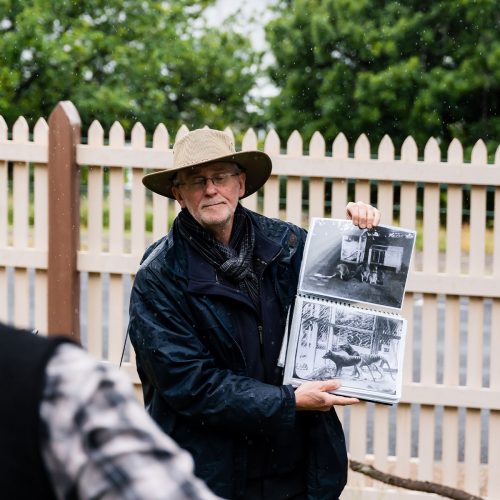 ---
From 1923 to 1937, the zoo on the Queen's Domain was home to an amazing collection of animals including lions, tigers, zebras, polar bears and an elephant.  Native fauna were also featured, and the site is important as the location of the death of the last captive thylacine on 7 September 1936. That date is now marked as Threatened Species Day.
Brendan regards Beaumaris Zoo as an evocative heritage place … "a zoo where you need your imagination."  His tours of the zoo for Open House Hobart are always extremely popular – Beaumaris comes to life, with many engaging tales of the people and animals associated with the zoo.