Paddy Dorney
Paddy Dorney is a retired member of the governing Council and the Senate of the University of Tasmania. He has taught architecture at UTAS School of Architecture and was the Student President of the University for some years. He has worked in concert with the Australian Institute of Architects to present the very exciting and successful Open House Program from its origin, ten years ago.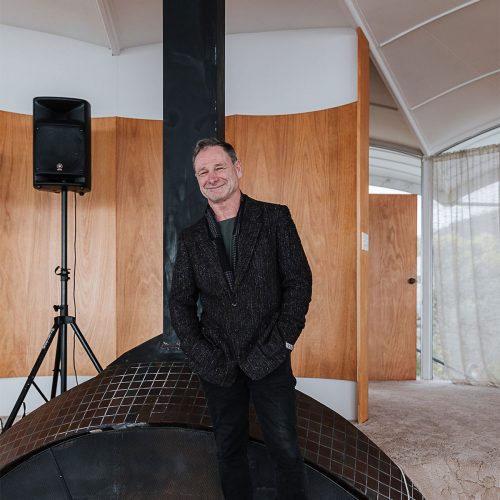 ---
Paddy is the son of the nationally acclaimed and internationally recognised architect, James Henry Esmond Dorney. As such, he is the Trustee of the Esmond Dorney Collective which engages all those that own and steward Esmond's work with the importance of their inheritance. His broader role is to educate the general public that architecture belongs to them and not just to its practitioners and aficionados.
Thanks to Paddy, the Open House Hobart program has been enriched by the inclusion of numerous Esmond Dorney-designed buildings including Dorney's own home on Porter Hill, where Paddy grew up and later lived with his own family. Paddy has also opened the doors to his Launceston home for Open House, revealing his sustainable approach to building design and the labour of love that was invested in the 1960 brick-veneer Australian villa over several decades. Seek a spatial and cultural relevance beyond its original form, Paddy's new design respects the original building and garden while identifying and responding to its historic limitations. In 2022, the house was host to a morning tea and musical performance by Tasmanian duo the Runaway Belles for Open House Launceston.
We thank Paddy for his ongoing support of Open House through the time and effort he has volunteered and his advocacy for the architectural legacy of Esmond Dorney.