Butterfly House | Young House
536 Churchill Avenue, Lower Sandy Bay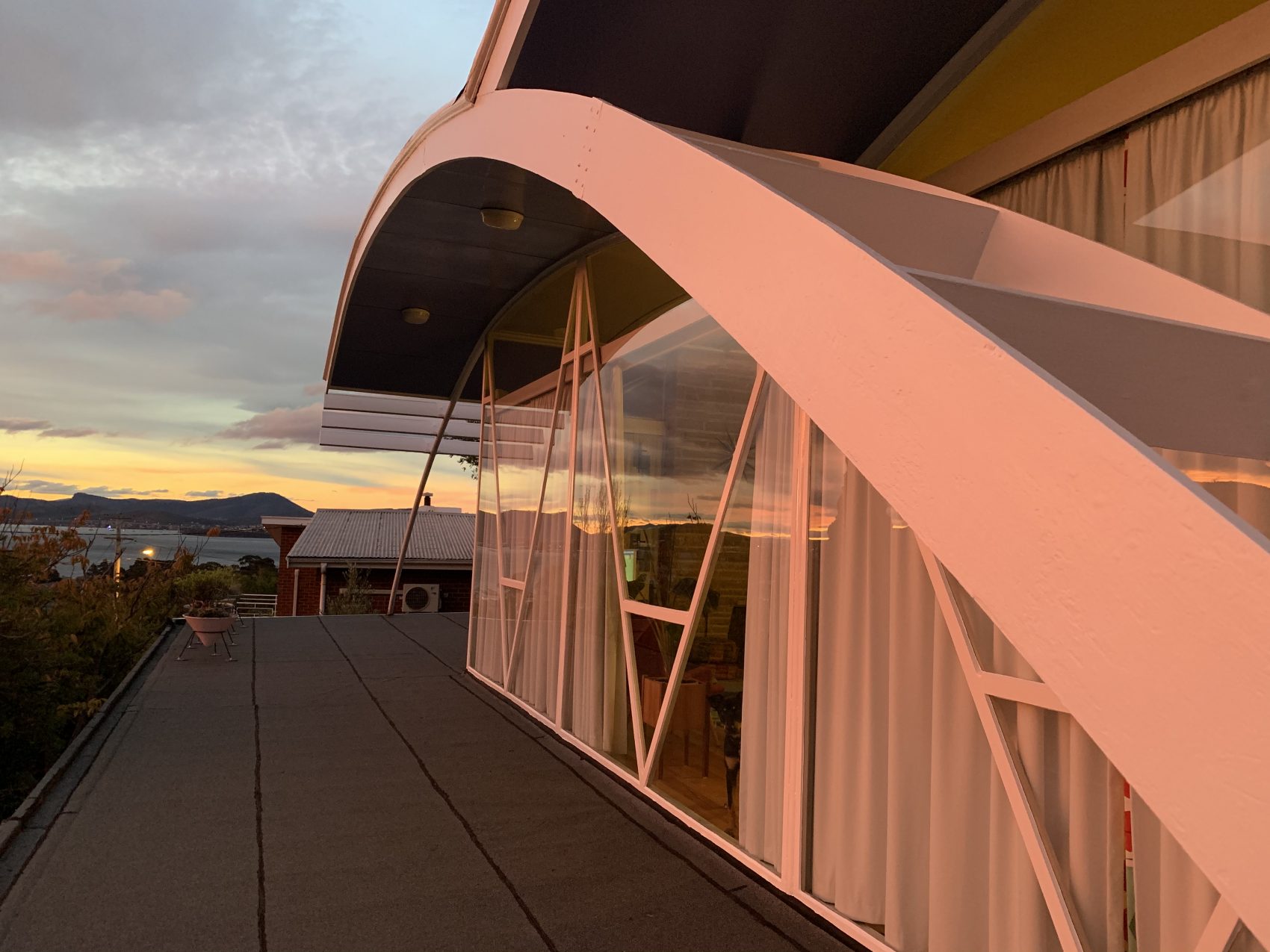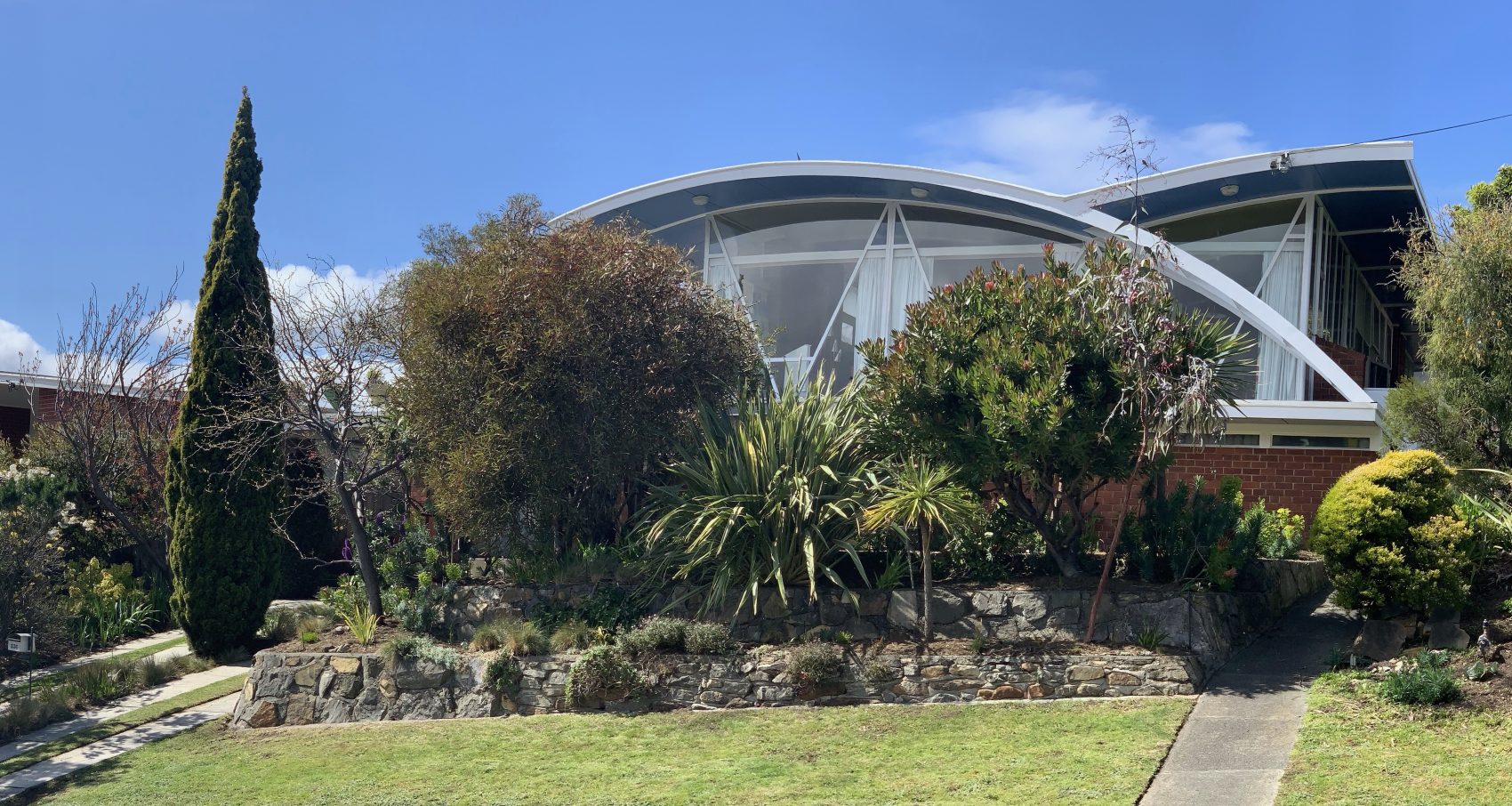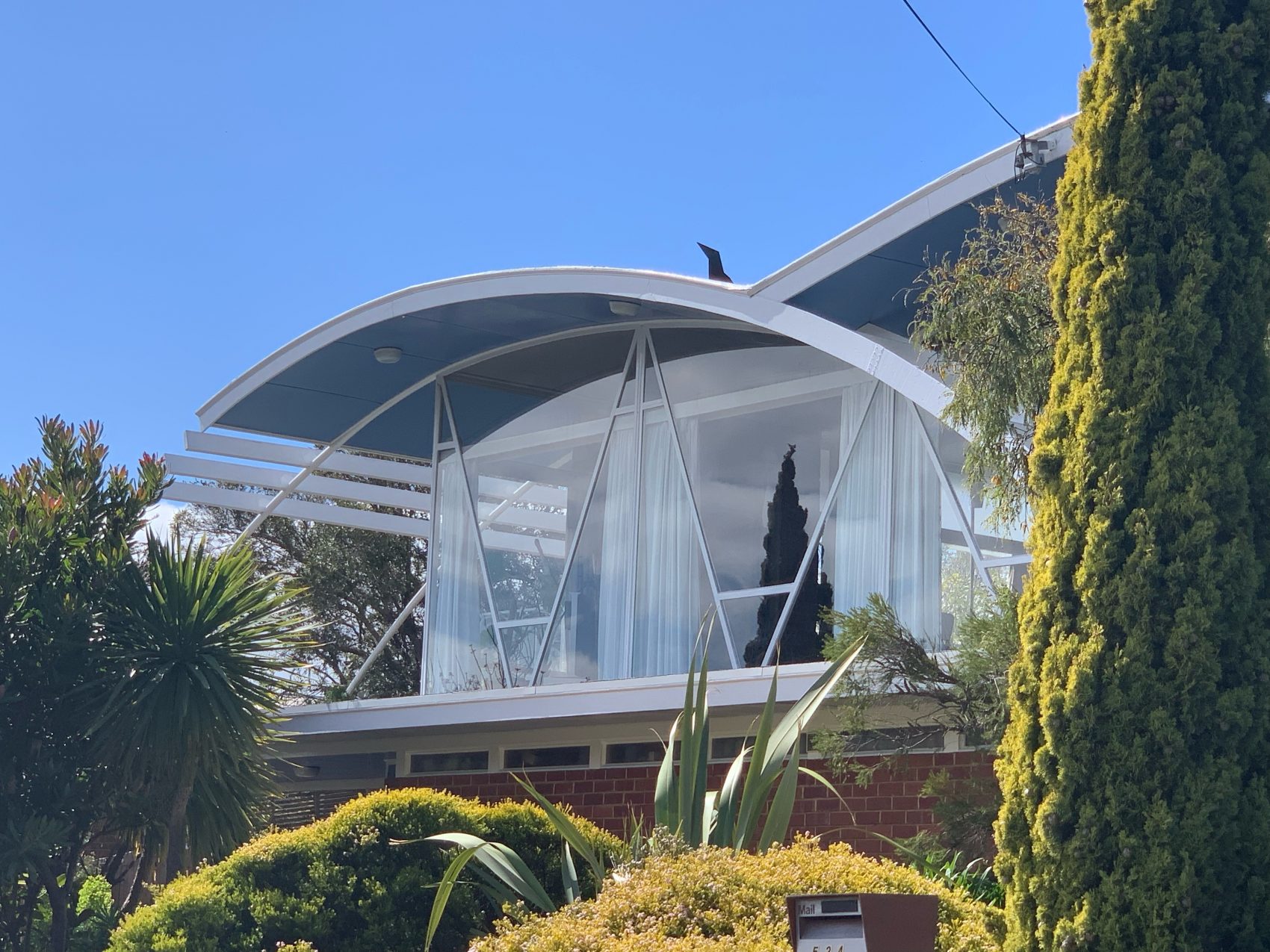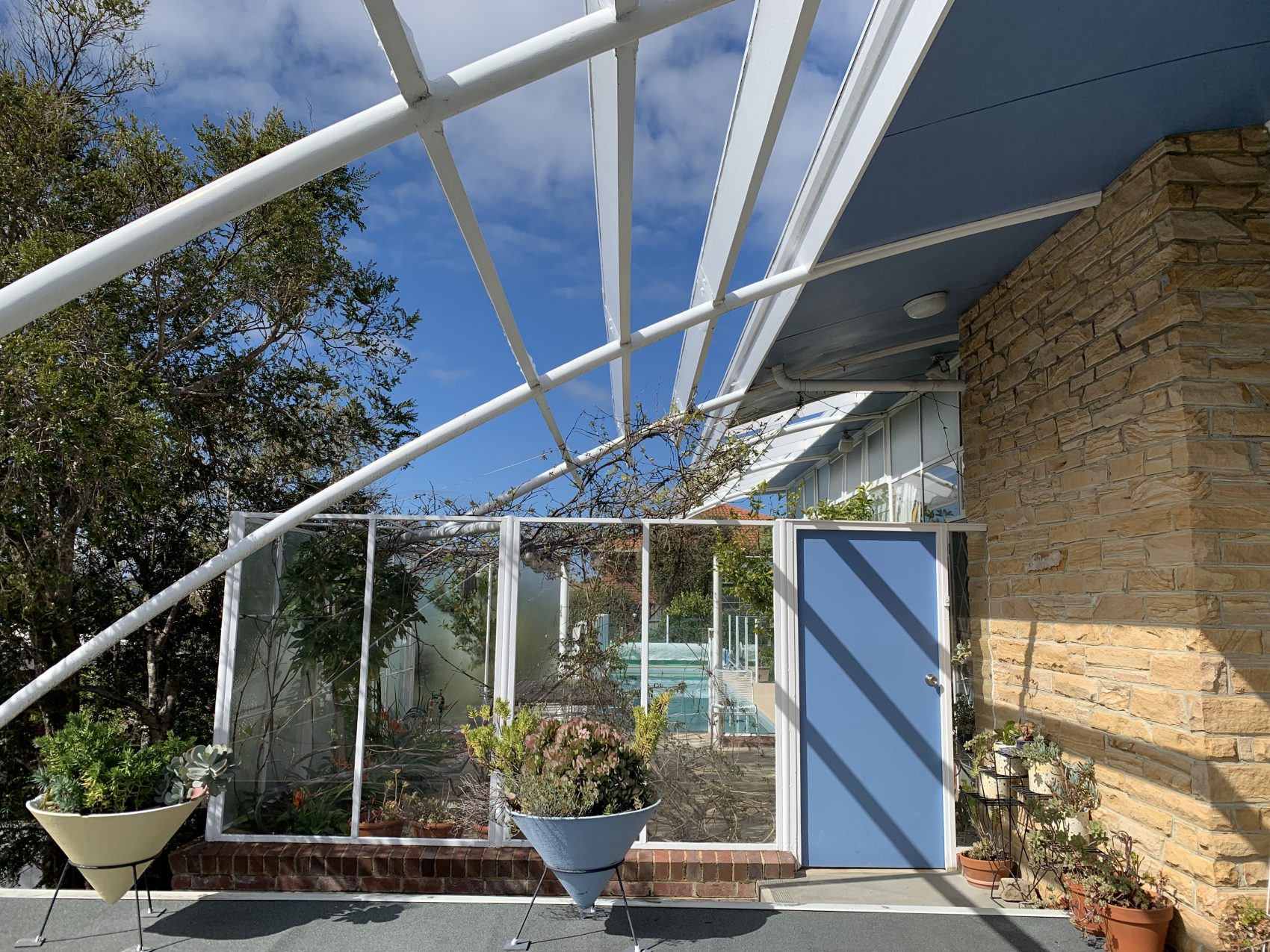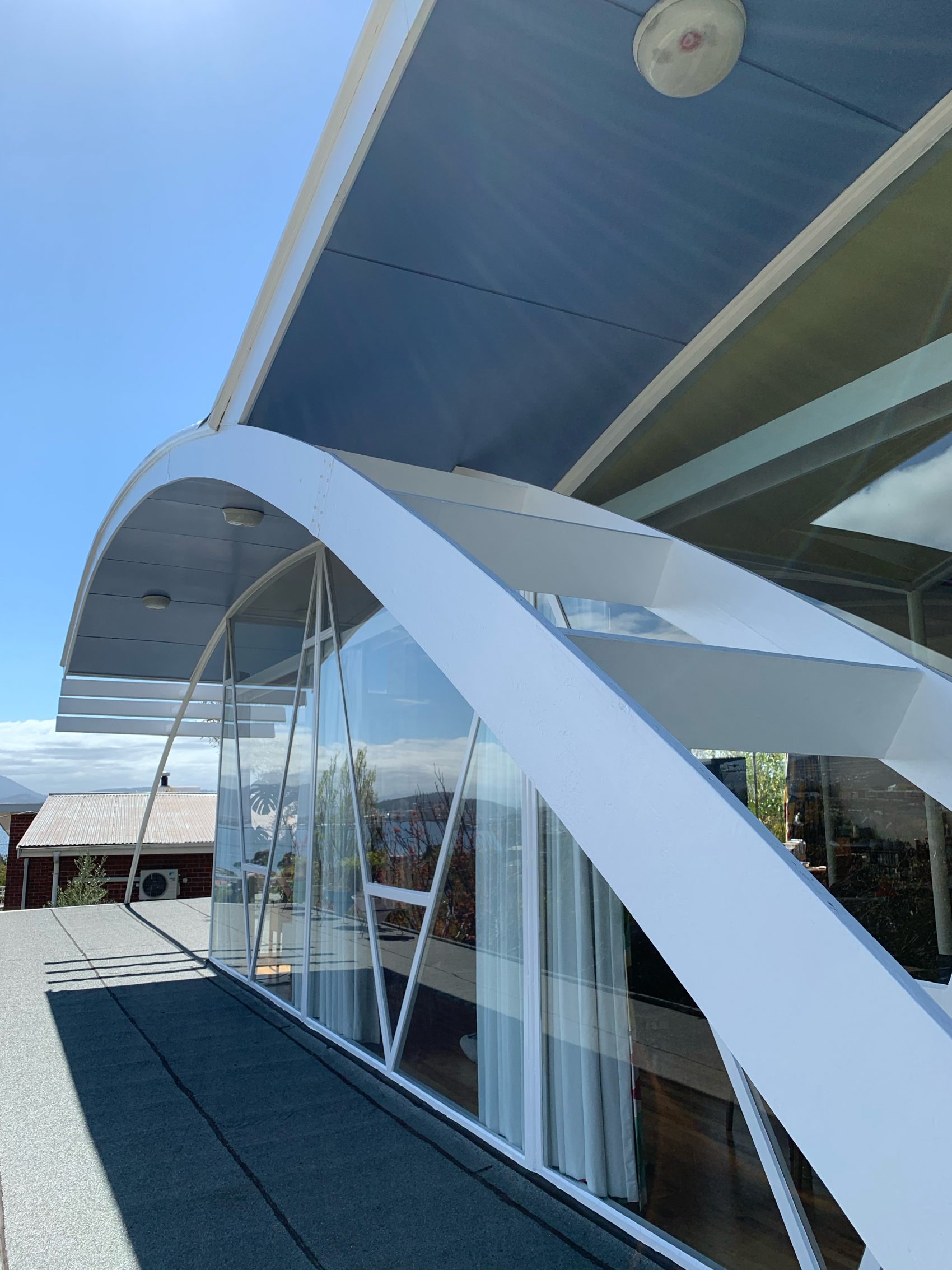 BOOKINGS OPEN 12 NOON, TUESDAY 26 OCTOBER, 2021
Architect: Esmond Dorney (1958), Circa Morris-Nunn Chua and Associates (1999 and 2008)
Designed in 1958 and initially nicknamed the 'Sputnik House' after the world's first satellite, Young House is now popularly dubbed the 'Butterfly House'. Although it is one of Esmond Dorney's most recognised Hobart houses and has featured in various design shows, dramas and magazines, this is its first appearance within the Open House program.
Widely admired for its innovative and authentic contribution to international design, the building's powerful arching form is equally a response to its site and panoramic views. The walls are predominantly glass, lightly framed in tubular steel with integral diagonal bracing in plane with the glazing. Interior living spaces offer arresting views of mountain, sky and river, yet remain surprisingly private from the street thanks to the wide deck that extends over the carport and workshop below.
Originally built for a single woman, Young House was a relatively compact two-bedroom residence when purchased by its current owners. They commissioned Morris-Nunn and Associates to design an extension in 1999. Taking the form of a new pavillion in the back yard, the project won the RAIA Tasmanian Chapter Heritage award in 2001. The firm (now Circa Morris-Nunn Chua) added an extra bedroom and a lap-pool to the design in 2008.
Carefully restored and fitted out with an eye to mid-century modern style, Young House, like the Tate House in Taroona, which is also a part of the program this year, showcases Esmond Dorney's exceptional capacity to create buildings that expand and enhance the lives lived within them.
Pre-booked Tours: Sunday 14 November 10 am, 10.30 am, 11 am, 11.30 am, 12 pm, 12.30 pm, 1 pm and 1.30 pm
Duration: 20 minutes
BOOKINGS OPEN 12 NOON, TUESDAY 26 OCTOBER, 2021
Mid-Twentieth Century (1940-1960)
Architectural Design
Heritage
New to Program
Level Changes
Stair Access Only
Uneven Surfaces
See. Snap. Share. Win.
Share your pics of your favourite places and the stories that go with them on Instagram or Facebook, using the hashtags #oh_hobart and #oh_launceston to enter this year's photo competition. Stay tuned for a host of prizes.