Woolton Place
3 Woolton Place, Sandy Bay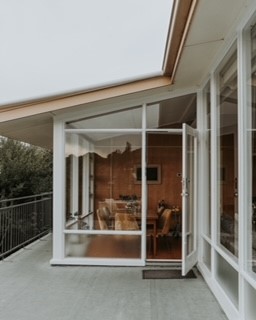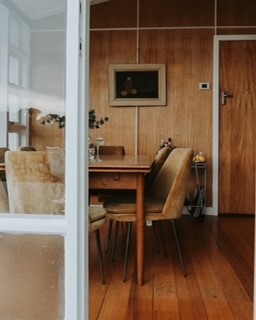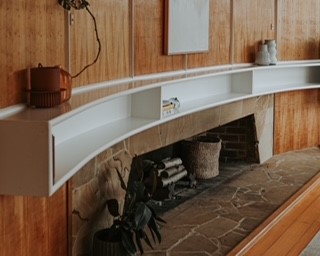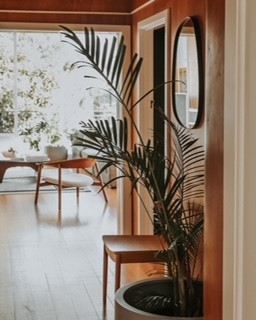 No bookings required, just turn up!
Architects: Esmond Dorney (1958), Cykel Architecture (2014)
Designed by Esmond Dorney, Woolton Place is a mid-century masterpiece that has undergone respectful renovations that preserve signature features including curved panelled walls, clean lines, a crazy-paved stone open fireplace and floor-to-ceiling windows. The northern orientation of the house fills the rooms with natural light and warmth all year round, and the inside opens out effortlessly to the expansive balcony for outdoor entertaining.
Carefully considered adjustments have been made by Cykel Architecture to the kitchen and bathroom while maintaining the integrity and original features in the rest of the house.
This understated mid-century gem is a testament to Dorney's architectural genius and the careful stewardship of its owners.
Open: Saturday 11 November 2023, 10 am – 1 pm
Note: this is a shoe-free household.
*  On Saturday, 11 November, Open House Hobart ask everyone to observe a minute silence at 11 am for Remembrance Day.
Contemporary (2001-current)
Mid-Twentieth Century (1940-1960)
Architectural Design
New to Program
Paddy Dorney
Paddy Dorney is a retired member of the governing Council and the Senate of the University of Tasmania. He has taught architecture at UTAS School of Architecture and was the Student President of the University for some years. He has worked in concert with the Australian Institute of Architects to present the very exciting and successful Open House Program from its origin, ten years ago.
Read more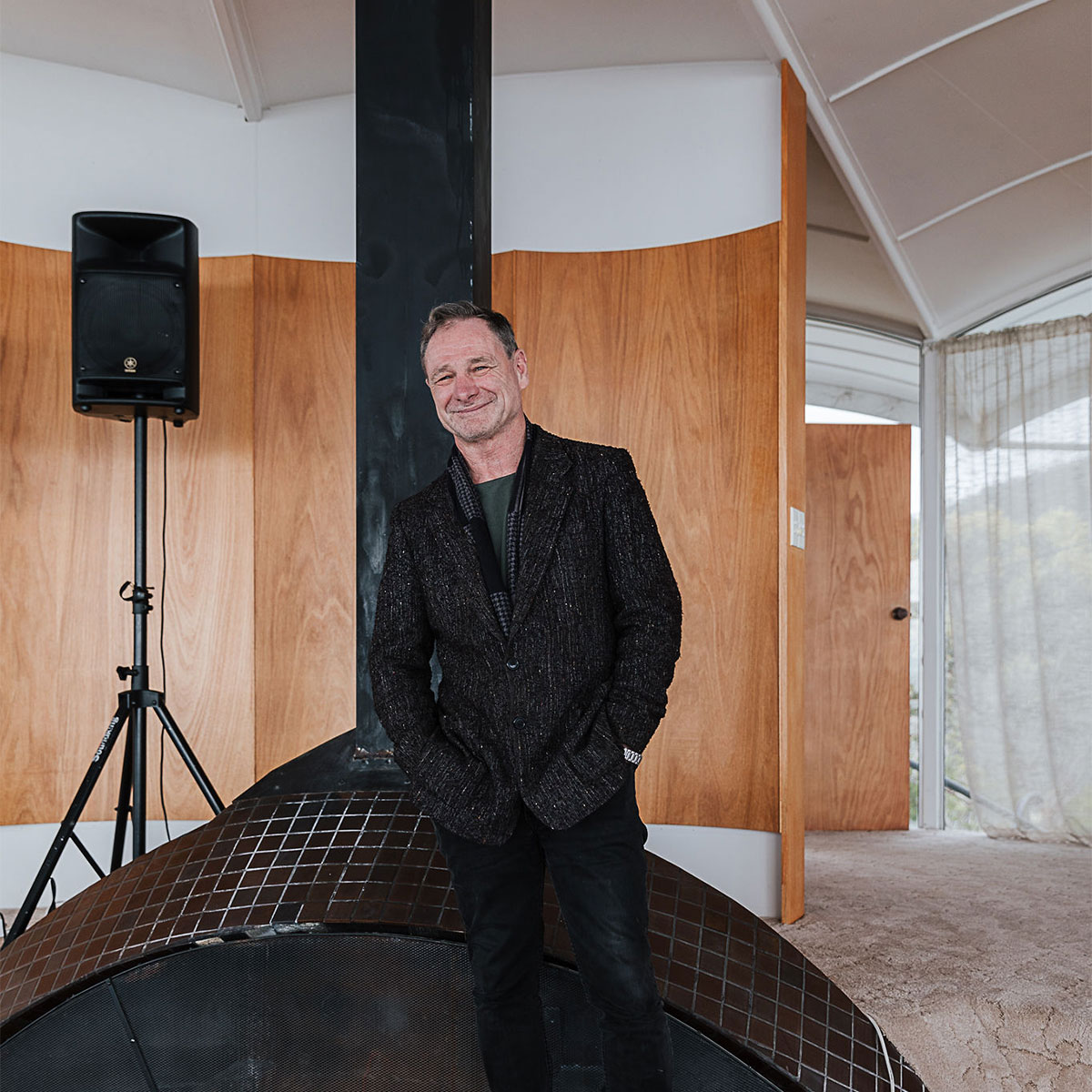 See. Snap. Share. Win.
Share your pics of your favourite places and the stories that go with them on Instagram or Facebook, using the hashtags #oh_hobart and #oh_launceston to enter this year's photo competition. Stay tuned for a host of prizes.