Arthur Circus
Hobart – address given to tour attendees only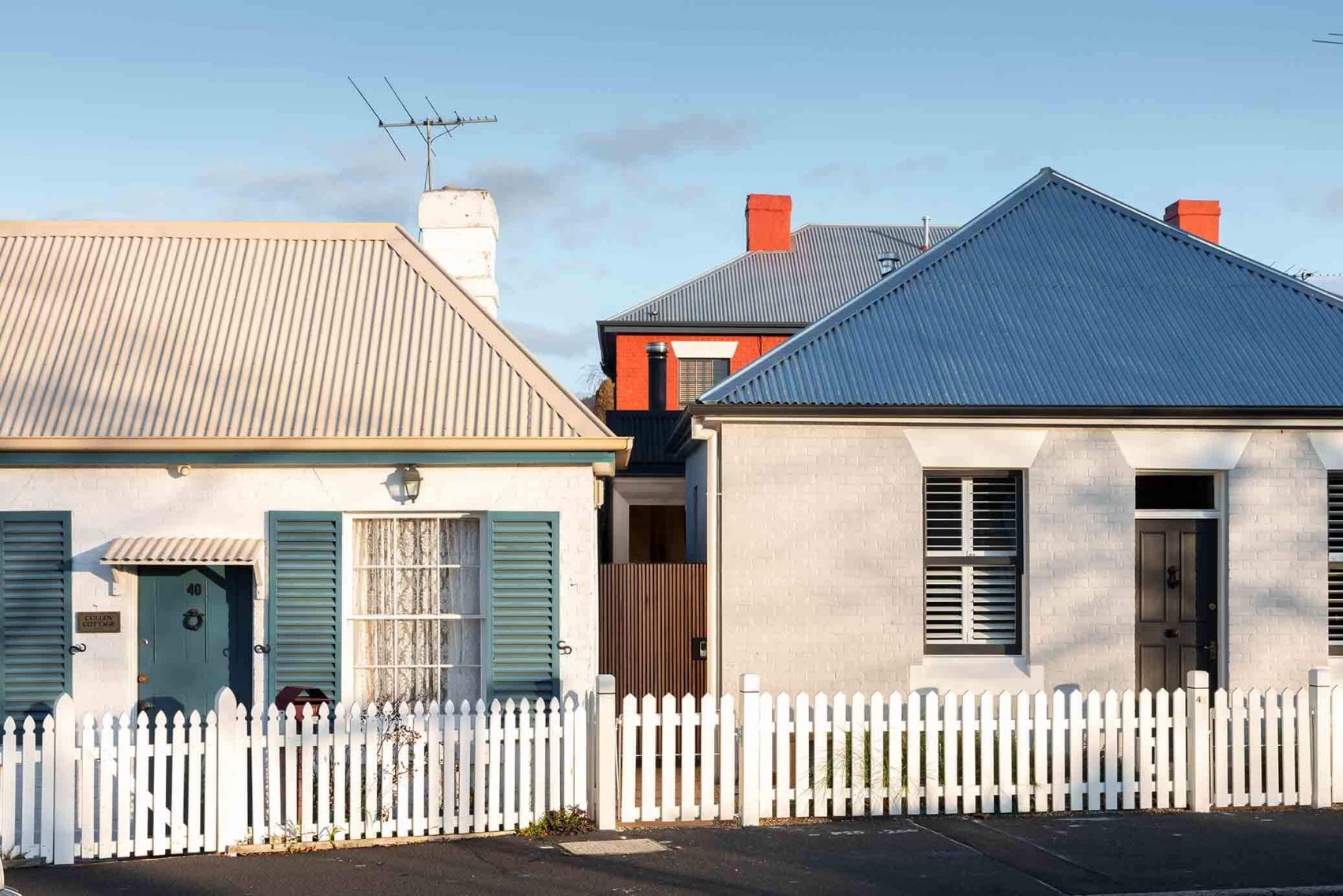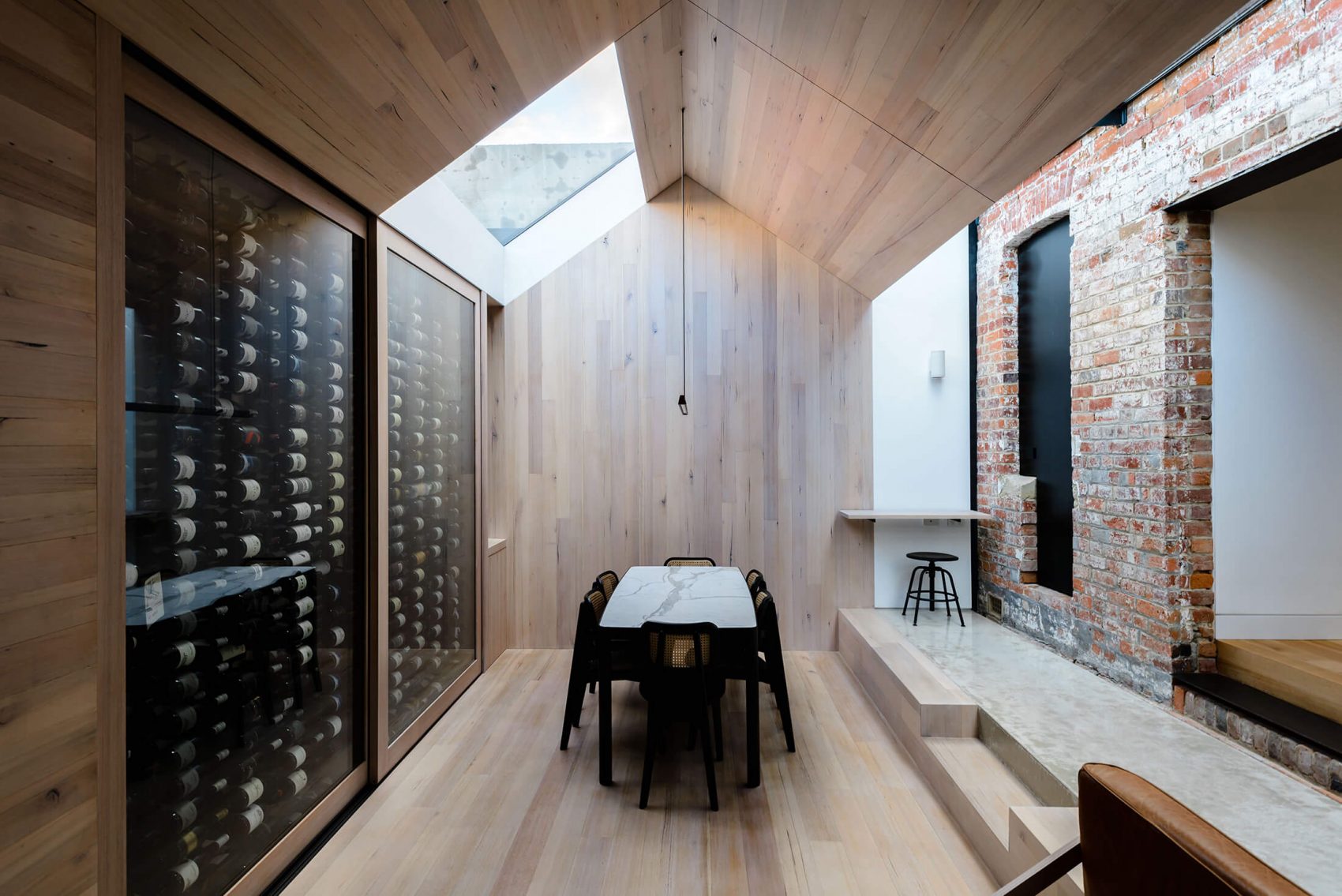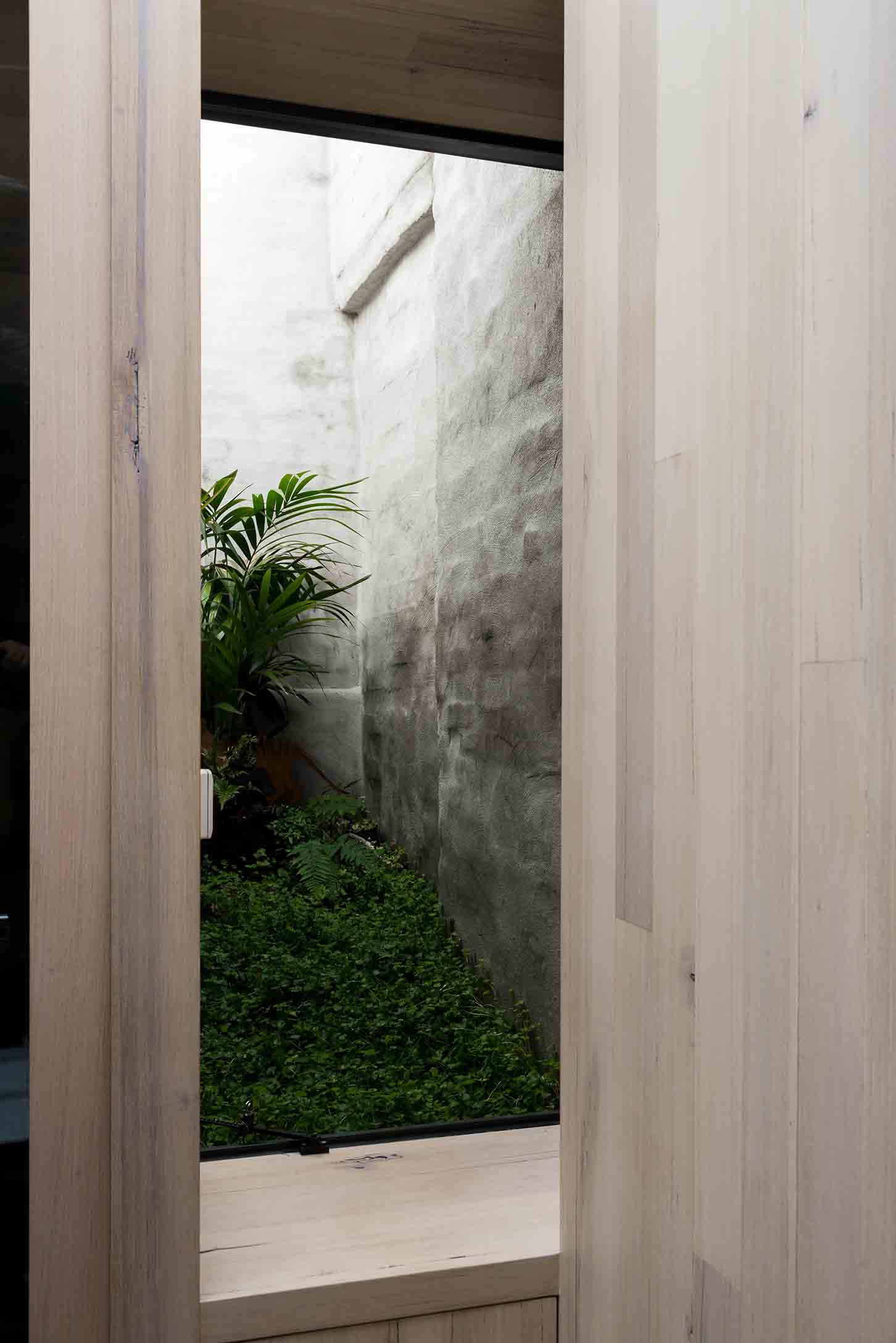 BOOKINGS OPEN 12 NOON, TUESDAY 26 OCTOBER, 2021
Architects: Unknown (1850s), Circa Morris-Nunn Chua Architects (2020)
Arthur Circus – in the heart of Battery Point – is an exercise in restraint, patience and a re-evaluation of architectural 'loudness'. Located in one of the most romanticised and cherished heritage precincts, the Circus is a relatively intact and uniform Georgian subdivision where properties are highly sought after and fiercely protected.
When viewed from the street, the new extension at the rear of the heritage cottage is an unassuming gable form sitting among the various outbuildings and pitched roofs of the area. However, the internal space is a surprise of volume and daylight. This is created by a clever play in floor levels which maximise ceiling height and carefully considered windows and skylights, which in turn disguises the buildings bordering the house on three sides. The reconfiguration of the house provides a generous new living area in what was previously a tight and poorly planned workers cottage.
This project was awarded the Edith Emery Award for Residential Architecture in the 2021 Tasmanian Architecture Awards.
Pre-booked Tour Times: 10 am, 10.30 am and 11 am on Saturday 13 and Sunday 14 November
Duration: 15 minutes
BOOKINGS OPEN 12 NOON, TUESDAY 26 OCTOBER, 2021
Contemporary (2001-current)
Pre-separation Colonial (1836-1850)
Architectural Design
Heritage
History of Hobart
New to Program
See. Snap. Share. Win.
Share your pics of your favourite places and the stories that go with them on Instagram or Facebook, using the hashtags #oh_hobart and #oh_launceston to enter this year's photo competition. Stay tuned for a host of prizes.