Blue Magnolia
99 Molle Street, Hobart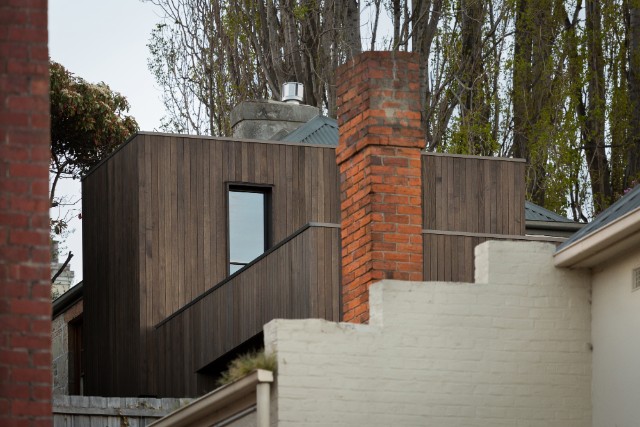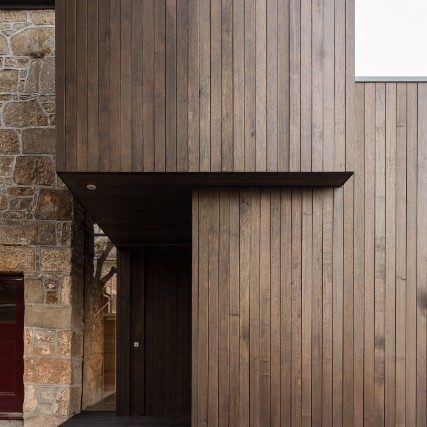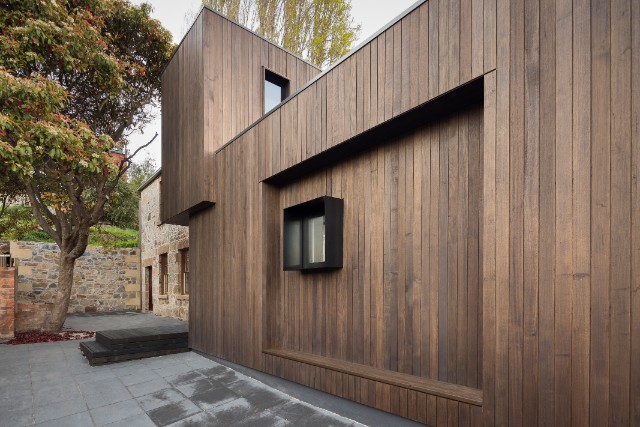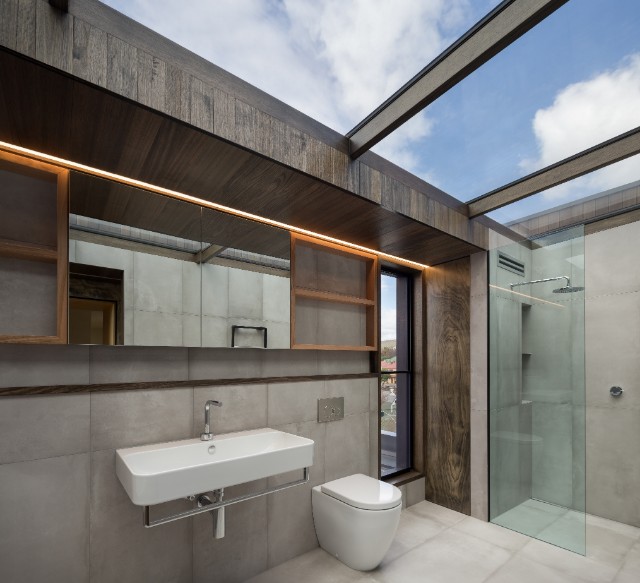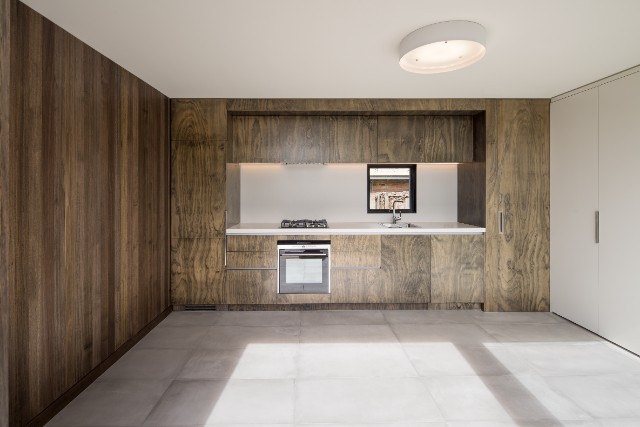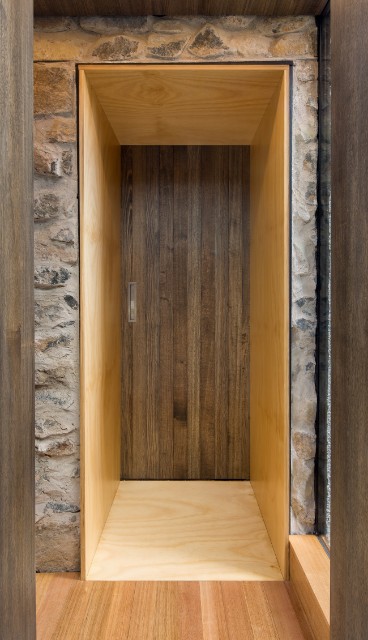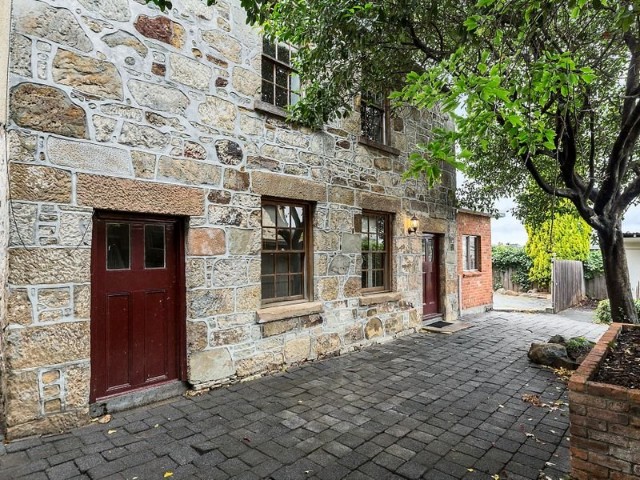 Architect: Unknown (1814), Biotope Architecture and Interiors (2018)
Blue Magnolia is a rare remaining example of an 1840s row house building, which has been restored to accommodate twenty-first century life. The existing stone building stands alongside a playful yet understated timber-clad addition that provides modern amenities.
A pair of row houses crying out for restoration caught the eye of the owners, who had successfully completed a similar project. Many similar buildings have fallen victim to 20th century commercial expansion, so conservation and restoration – not only of the physical structure but also of the original 'use' – was therefore appropriate.
New work inside the original building hints at a previous layout and two original stairwells, long removed, now are represented by a void and visible upper floor patching. Original openings through the thick stone walls remain, and new openings are visually treated as 'new'. The original dual entry doors remain but a new main entry is located to protect the original building fabric.
Open:  Saturday 12 November, 1 pm–4 pm, Sunday 13 November 10 am–1 pm
Contemporary (2001-current)
See. Snap. Share. Win.
Share your pics of your favourite places and the stories that go with them on Instagram or Facebook, using the hashtags #oh_hobart and #oh_launceston to enter this year's photo competition. Stay tuned for a host of prizes.