Clarence City Council Chambers
38 Blight Street, Rosny Park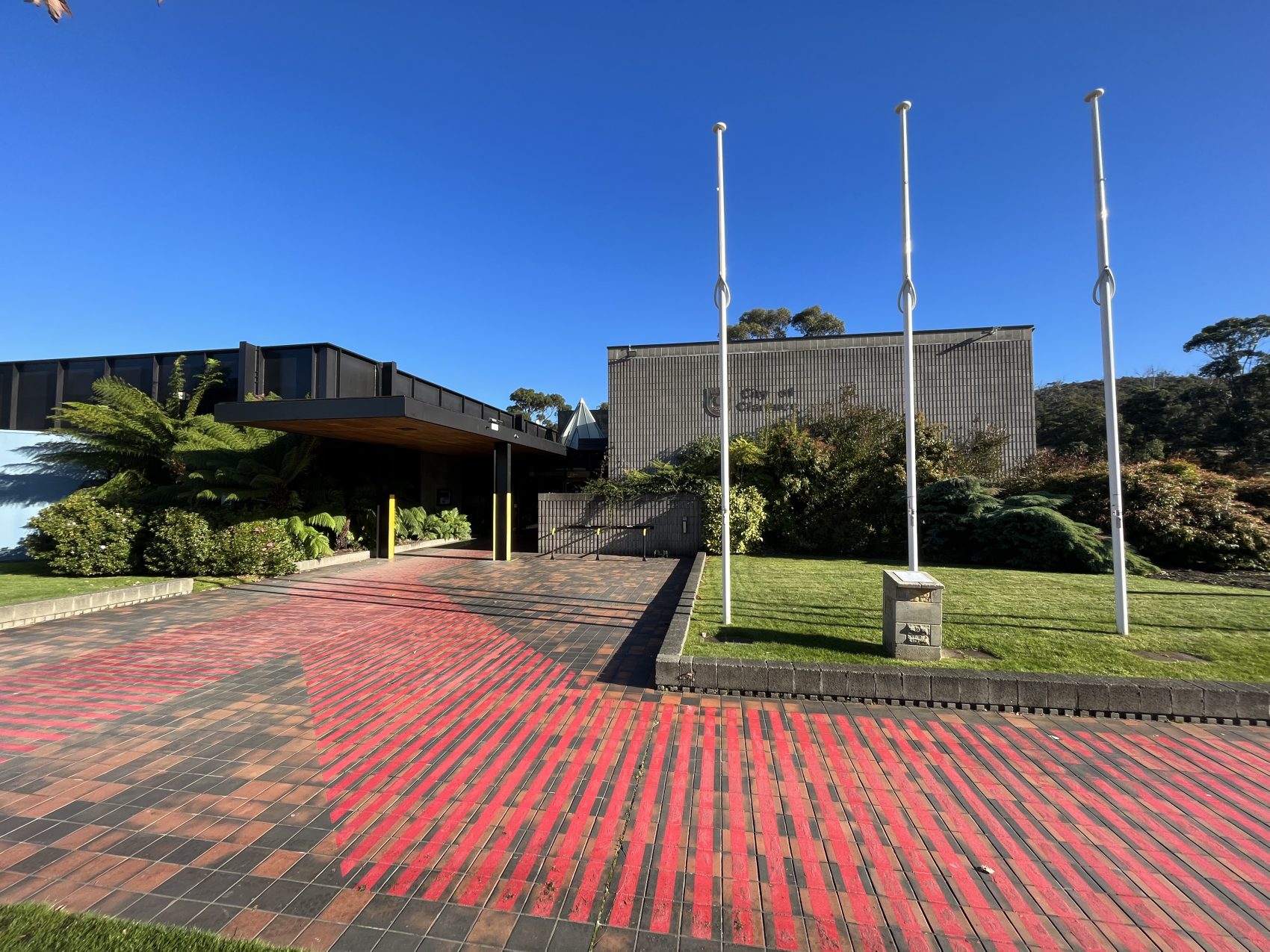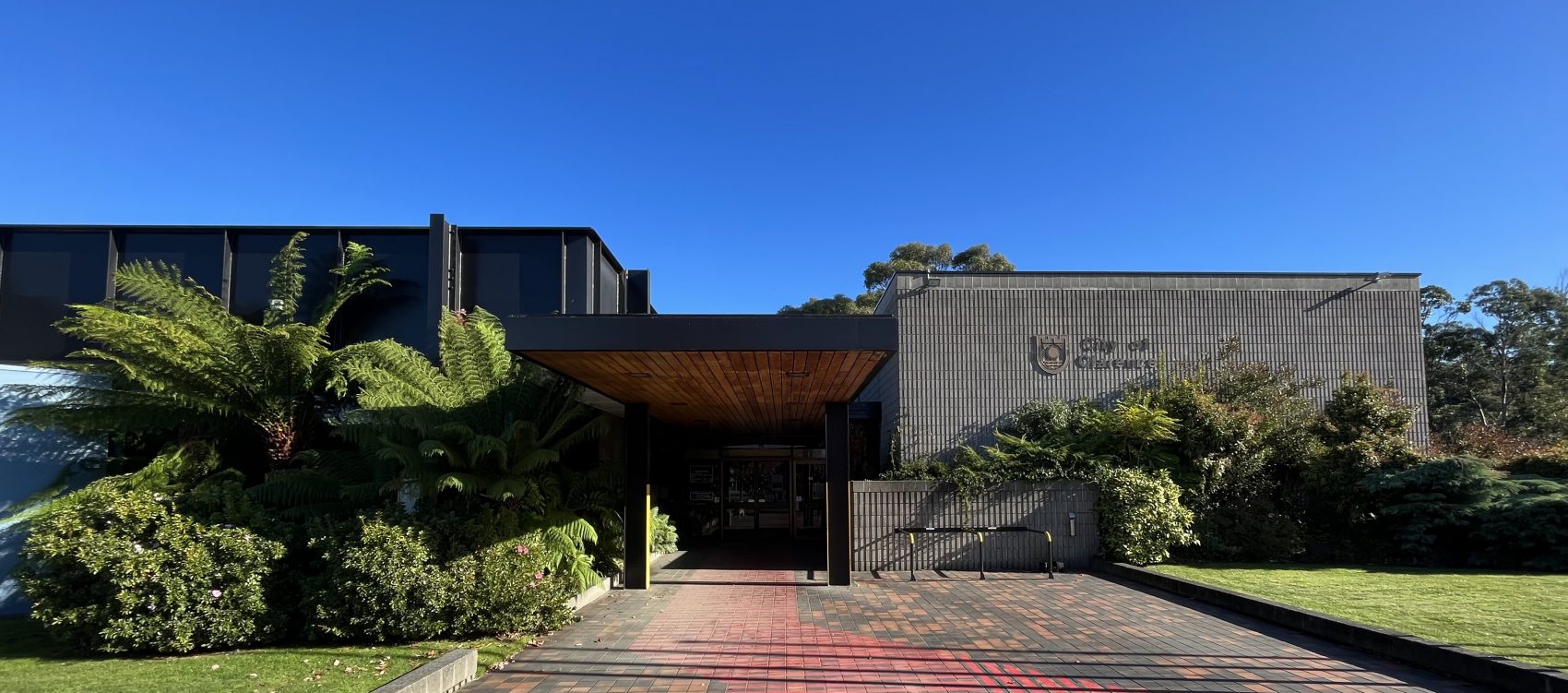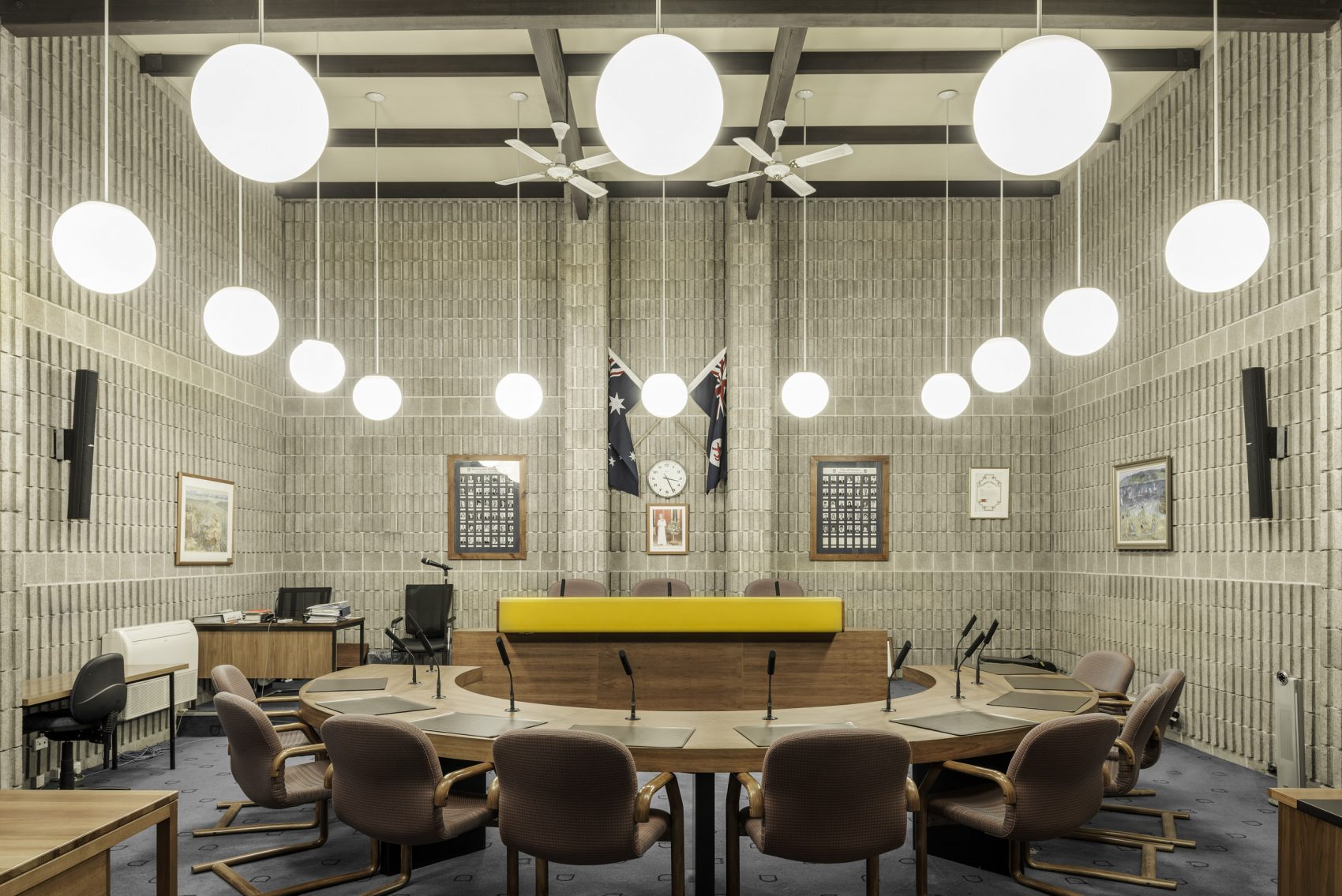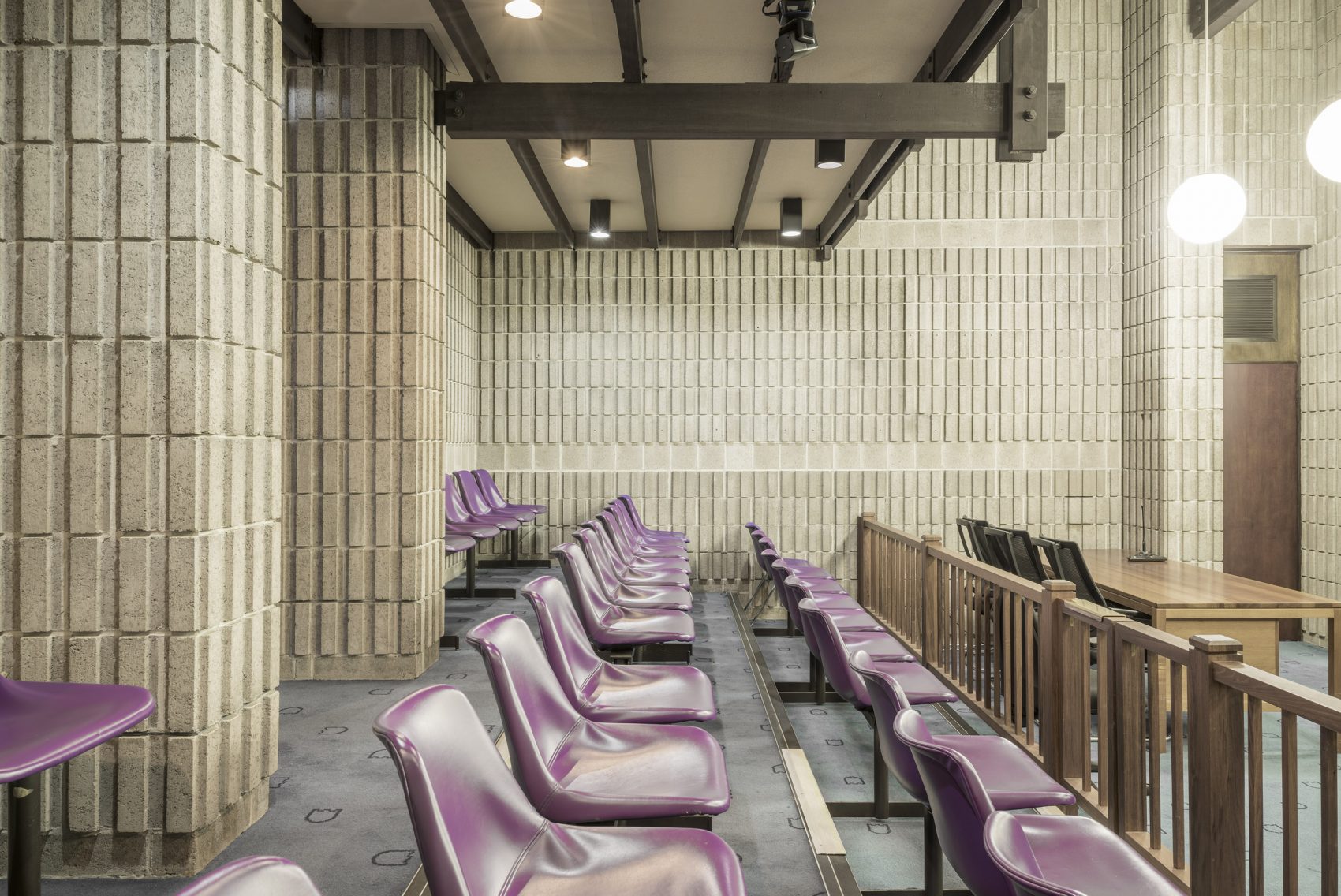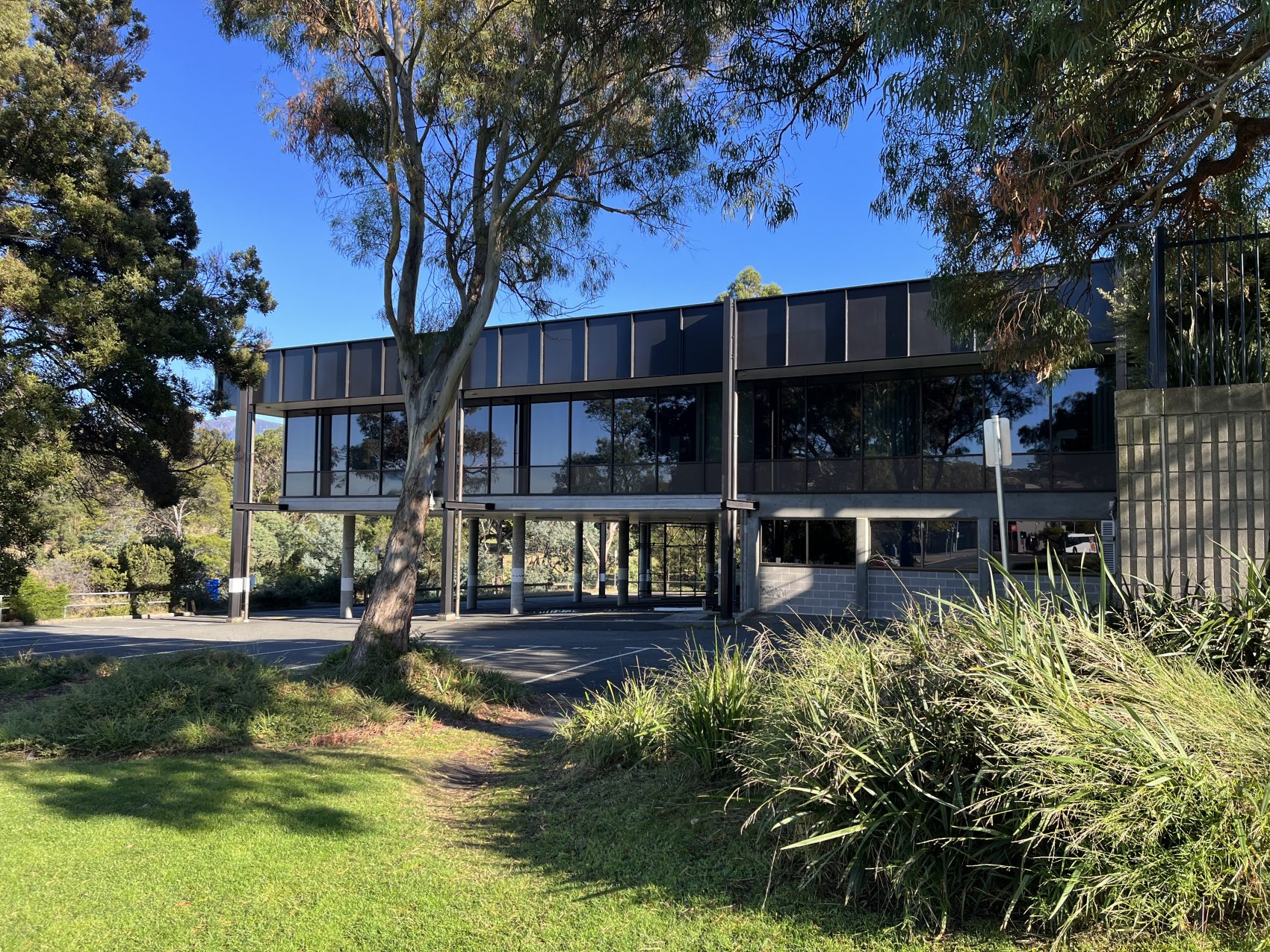 BOOKINGS OPEN 12PM AEDT, THURSDAY 6 OCTOBER 2022
Architect: Bush Parks Shugg & Moon (1974) Heffernan Viney (1981)
Built to a design by Ray Heffernan, the Chambers building for Clarence City Council was opened in April 1974. Replacing a much older building in Bellerive, the new chambers were built on a grassy rise adjoining the Eastlands shopping centre. Consisting of municipal council chambers and office facilities, the uninterrupted miesian steel portal single storey section of the Council Chambers contains offices and a smaller concrete block building contains the 'night time' council activities.
This project was awarded the Triennial Award for Public, Educational, Religions and Sporting Buildings in the 1975 Australian Institute of Architects – Tasmanian Architecture Awards. It won the Enduring Architecture Award in the 2022 Tasmanian Architecture Awards, and is currently shortlisted for a National Architecture Award in the Enduring Architecture category.
Tours: Sunday 13 November, 12 pm, 1 pm, 2 pm and 3 pm
Duration: 50 minutes
Note: Due to security requirements this tour requires full name of each attendee. Please provide on booking.
Award Winning
Government
Intact Interior
Workplace
Late Twentieth Century (1961-2000)
See. Snap. Share. Win.
Share your pics of your favourite places and the stories that go with them on Instagram or Facebook, using the hashtags #oh_hobart and #oh_launceston to enter this year's photo competition. Stay tuned for a host of prizes.