Clarence City Council Chambers
38 Blight Street, Rosny Park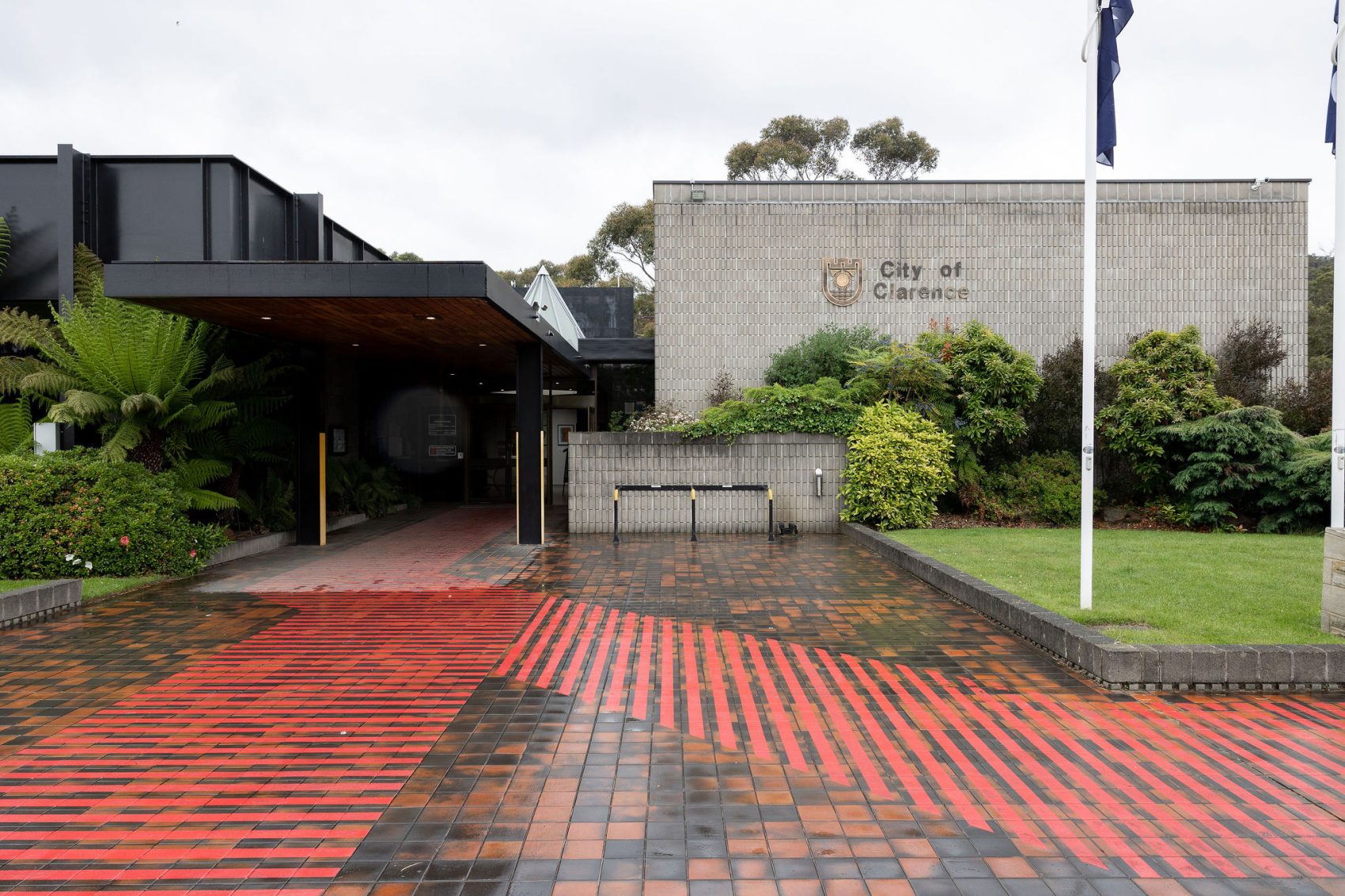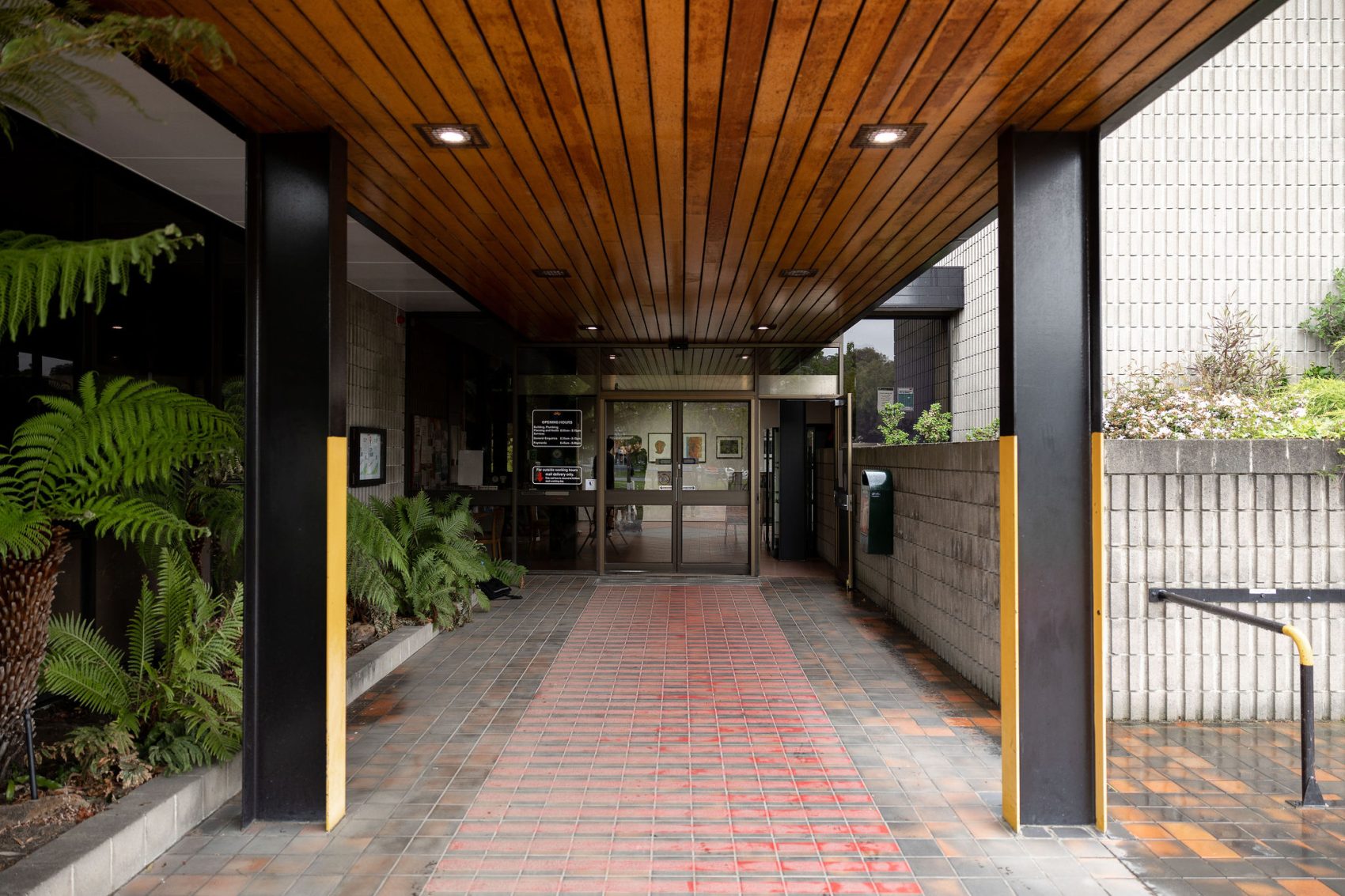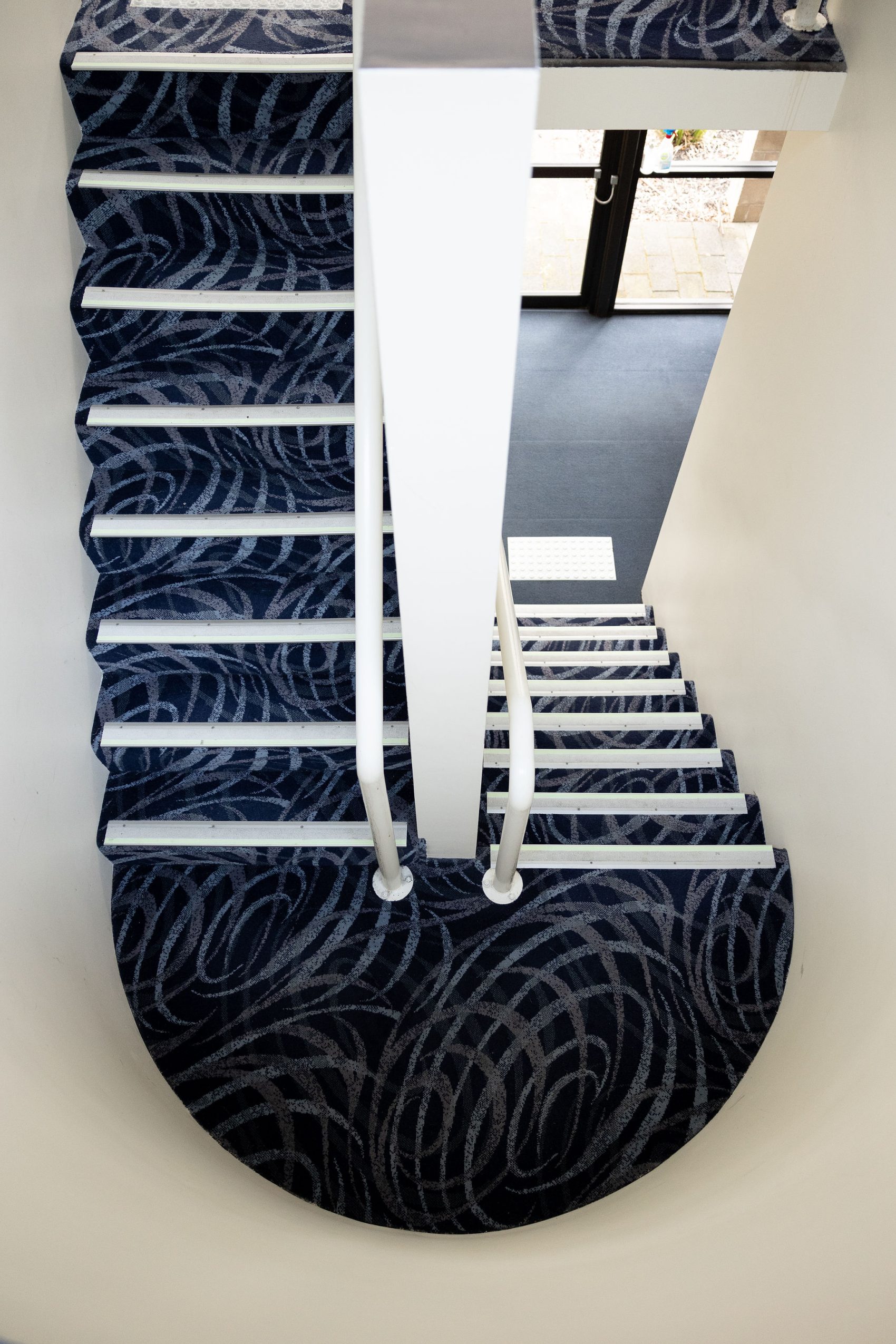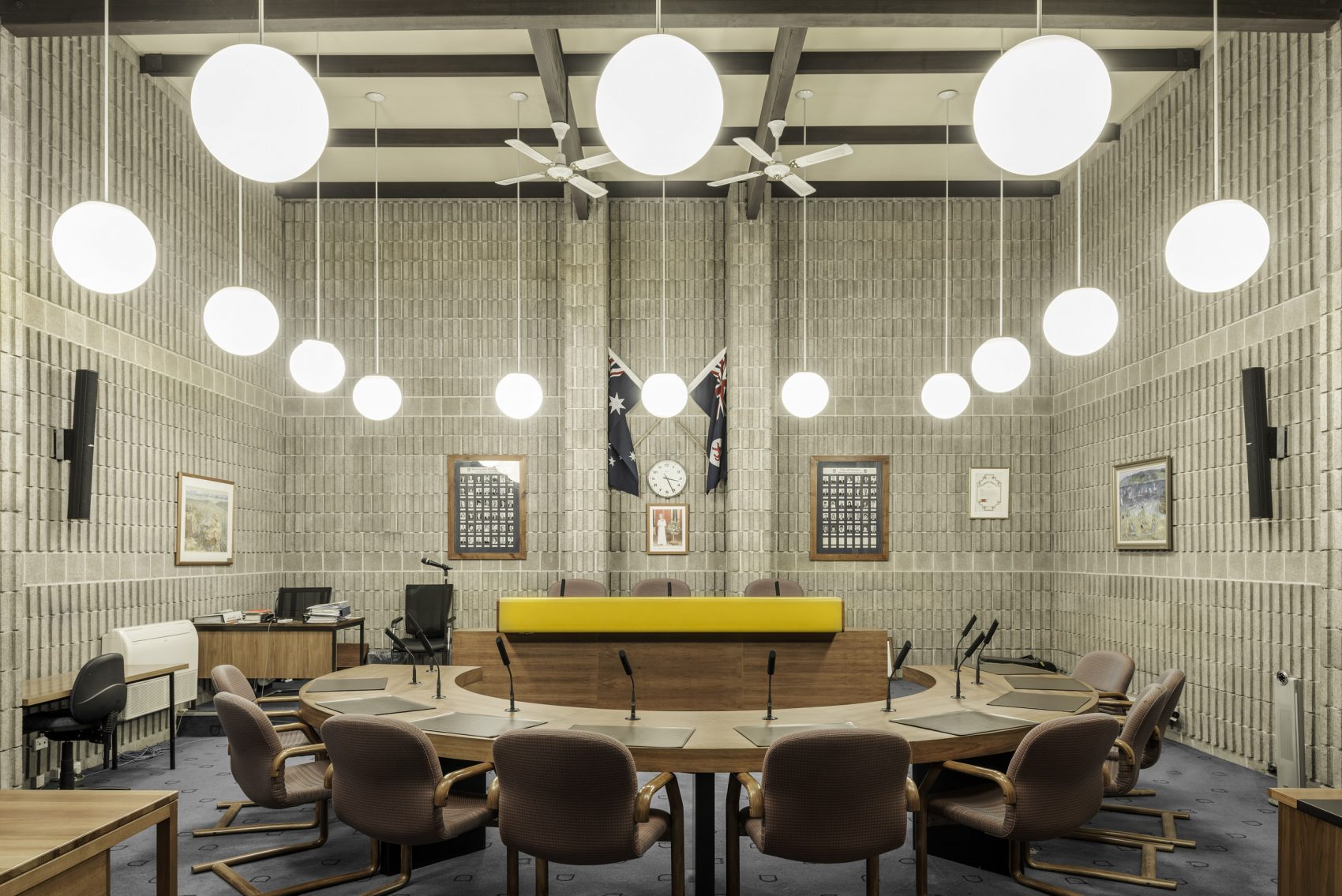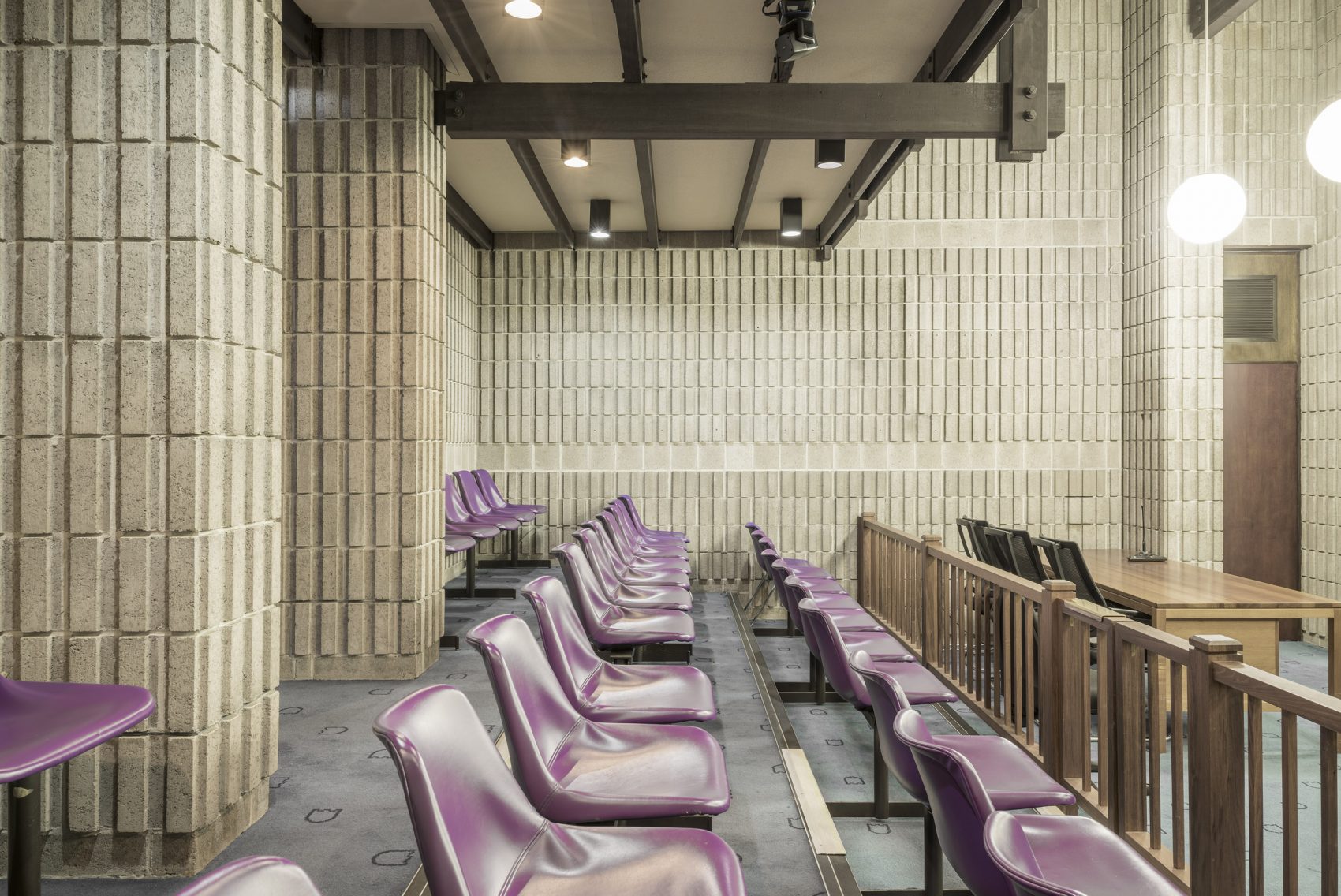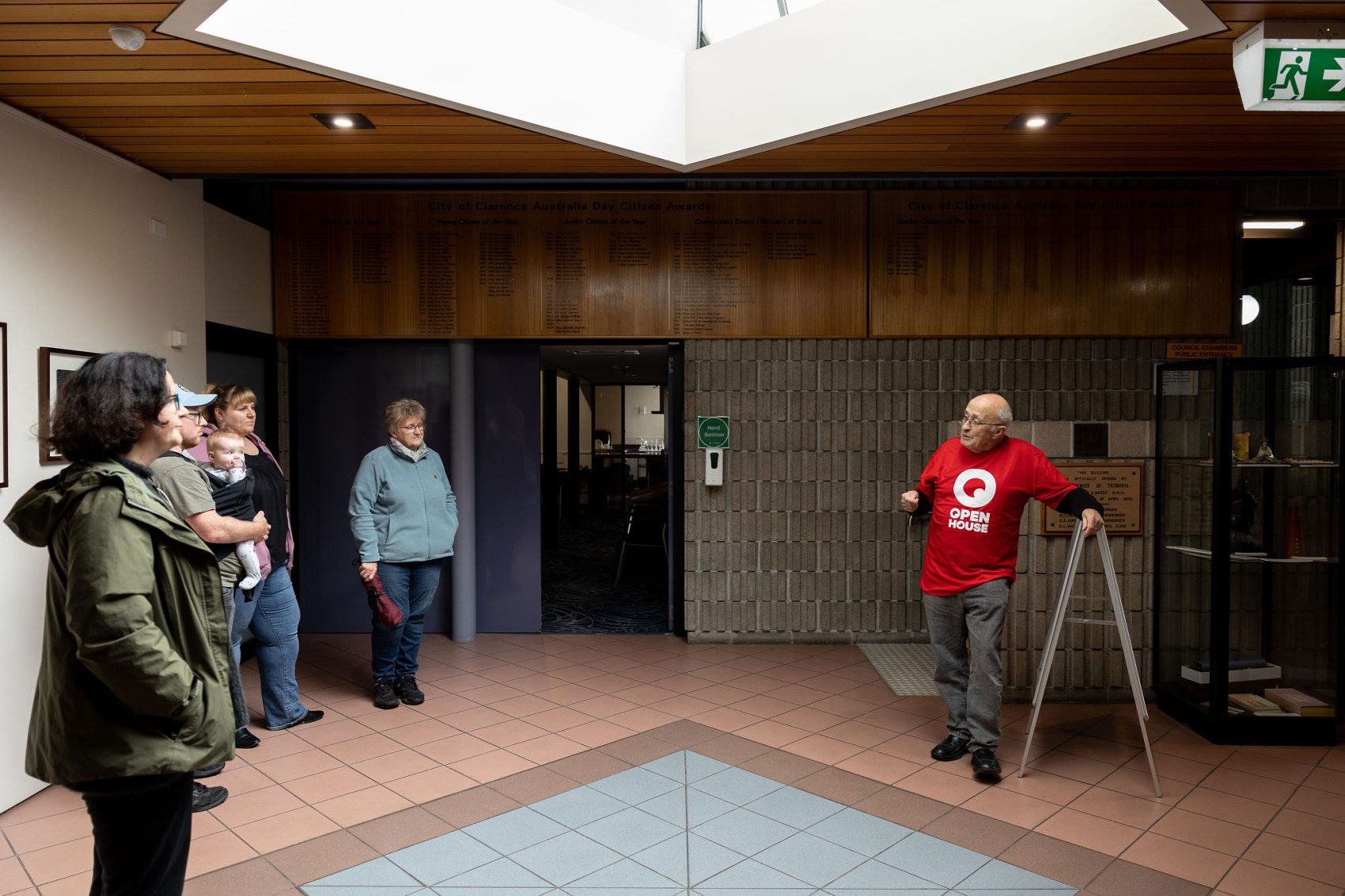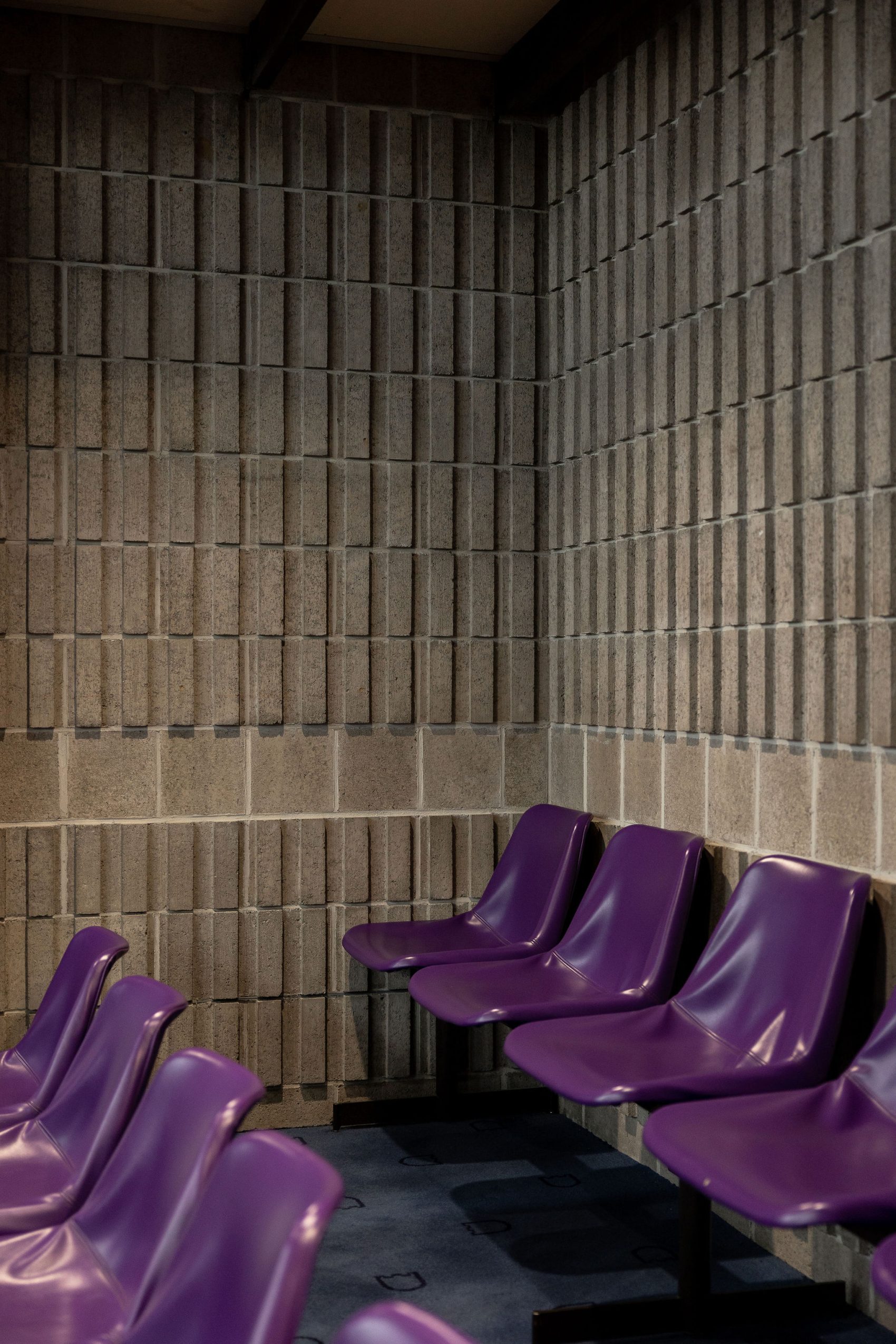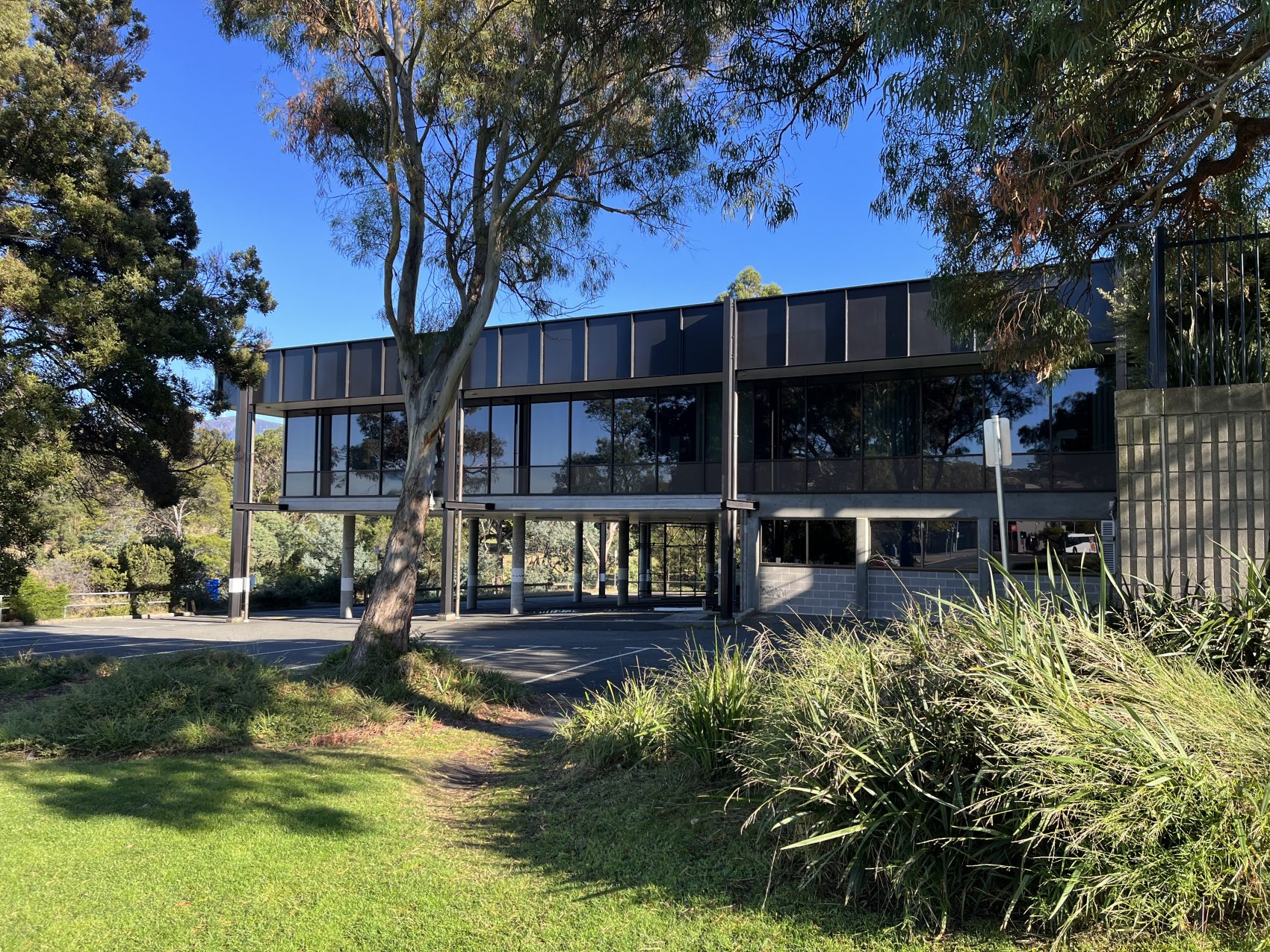 BOOKINGS OPEN AT 10 AM ON THURSDAY, 19 OCTOBER 2023
Architect: Bush Parks Shugg & Moon (1974) Heffernan Viney (1981)
Opened in 1974, the Chambers building for Clarence City Council was designed by Bush Parkes Shugg & Moon (BPSM). The design team included founding partners Lew Parkes and Pat Bush who teamed with young architects Ray Heffernan, Bevan Rees and Charlie Voss.
Replacing a much older building in Bellerive, the new chambers are perched on a grassy rise adjoining the Eastlands Shopping Centre. The building is comprised of two distinct elements, linked by a clearly defined entry foyer accessed from a small forecourt fronting a beautiful civic parkland. One of the most striking features is the Chambers themselves, which to this day retain the new architectural thinking of the 1970s.
This project was awarded the Triennial Award for Public, Educational, Religions and Sporting Buildings in the 1975 Australian Institute of Architects – Tasmanian Architecture Awards. It won the Enduring Architecture Award in the 2022 Tasmanian Architecture Awards.
Tours: Sunday 12 November 2023, 12 pm, 1 pm, 2 pm and 3 pm
Duration: 50 minutes
Note: Due to security requirements this tour requires the full name of each attendee. Please provide on booking.
Award Winning
Government
Intact Interior
Workplace
Late Twentieth Century (1961-2000)
See. Snap. Share. Win.
Share your pics of your favourite places and the stories that go with them on Instagram or Facebook, using the hashtags #oh_hobart and #oh_launceston to enter this year's photo competition. Stay tuned for a host of prizes.