Hadley's Orient Hotel
34 Murray Street, Hobart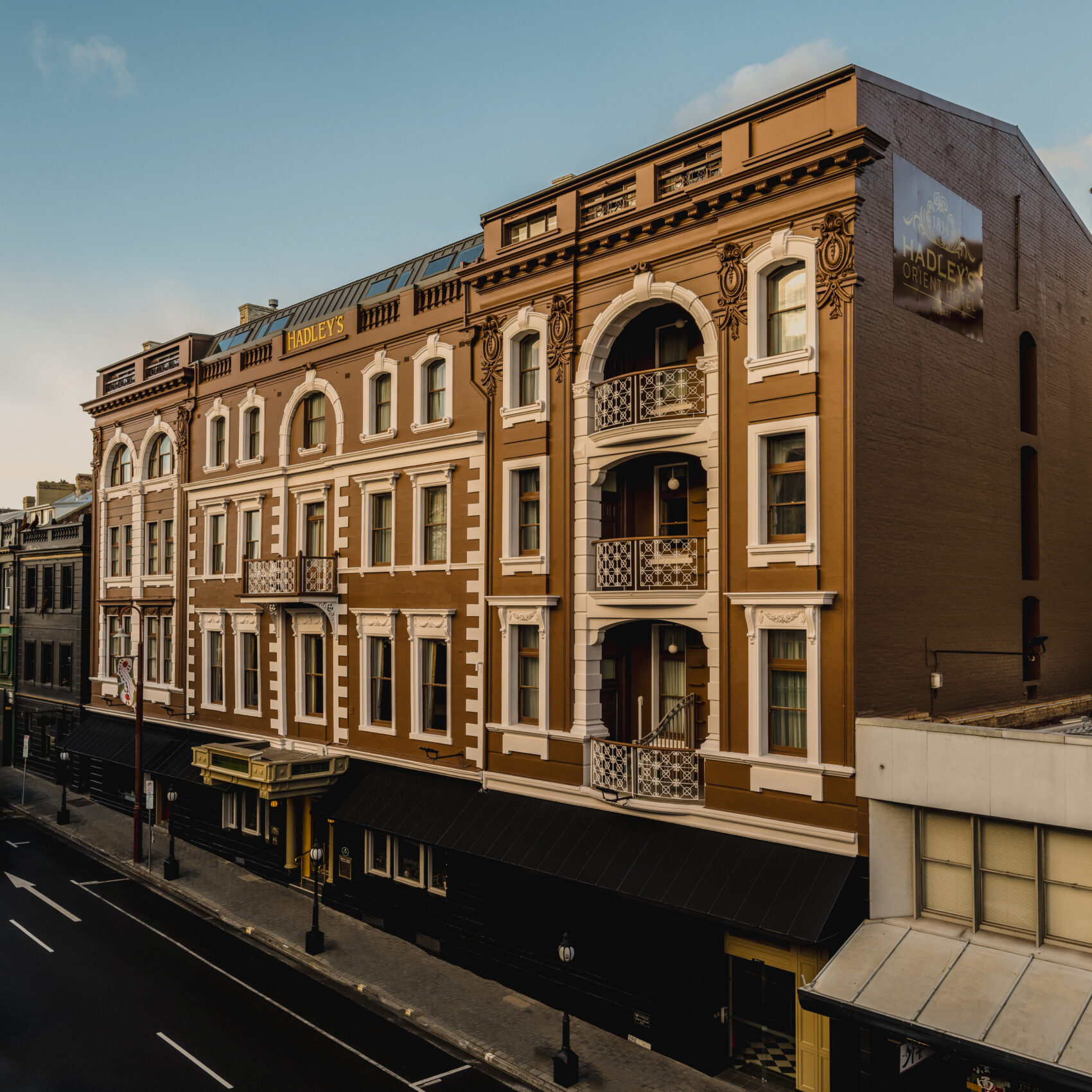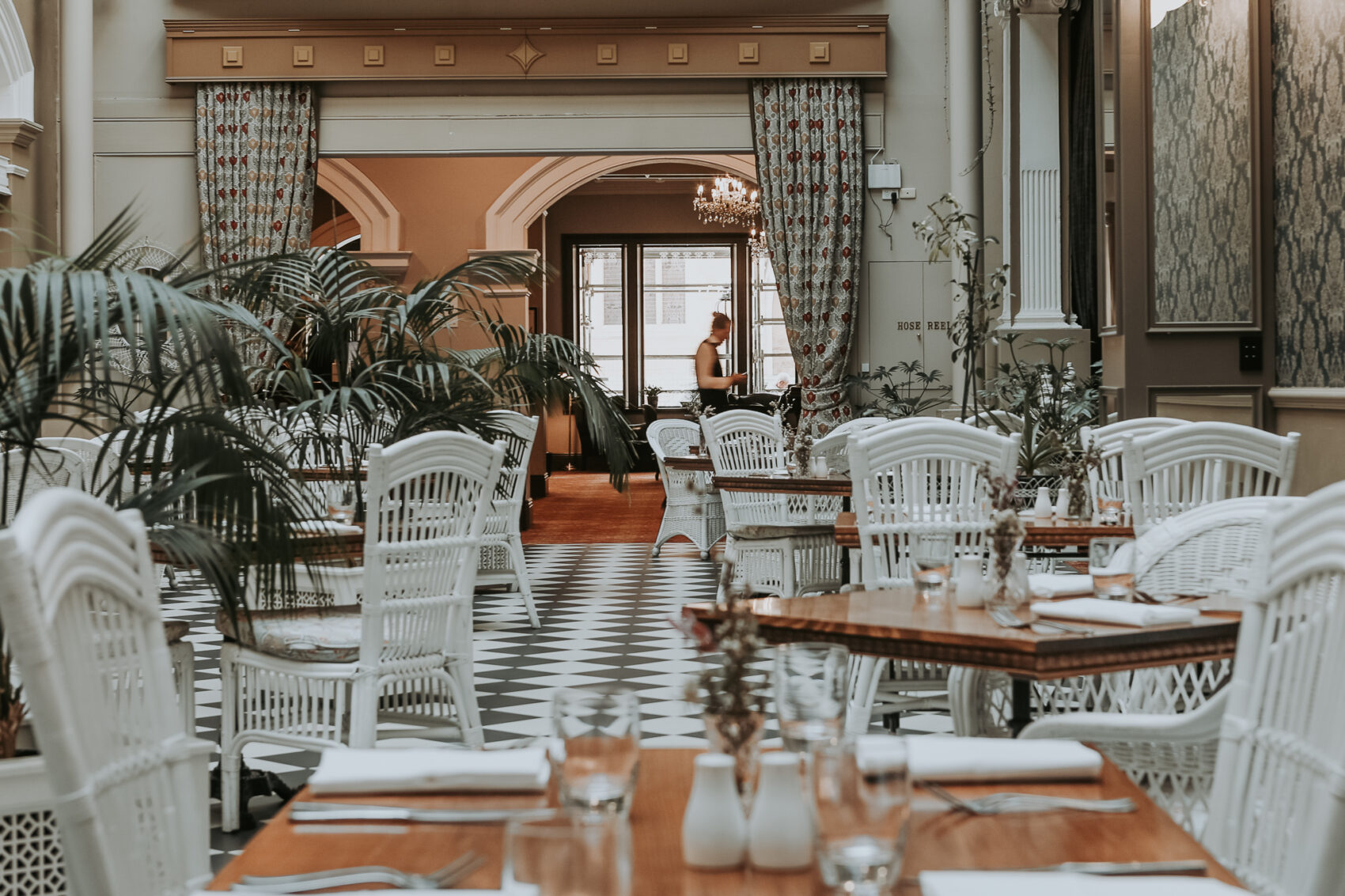 BOOKINGS OPEN AT 10 AM ON THURSDAY, 19 OCTOBER 2023
Architects: Walker and Johnston; Bush, Hasluck, Parkes, Shugg and Moon; Viney and Associates (1830s).
Hadley's Orient Hotel plays host to almost two centuries of stories, scandals, and secrets, ripe for exploration. The floorboards whisper of the hotel's rich and often tumultuous history. In fact, the halls echo memories of gentlemen's lunches, nights of cabaret and the most marvellous soirées. It's true that the very fabric of the property is woven with tales of convicts, entrepreneurs, celebrities-past and countless other patrons of days gone by.
Embark on the immersive audio tour of the historic Hadley's Orient Hotel, 'Trail of Terrific Tales'. Learn where Tasmania's first roller skating rink opened in 1867, where Roald Amundsen stayed after his South Pole victory, AND how Tasmania's first ice creams were made in 1850. Join the tour to immerse yourself in many more terrific tales.
Tours: Saturday 11 November 2023, 3 pm
Duration: 45 Minutes
Note: The Hadley's Art and Culture curator Dr Amy Jackett will lead the tour. Please bring your own headphones and digital device to listen to the 'Trail of Terrific Tales'.
Heritage
History of Hobart
See. Snap. Share. Win.
Share your pics of your favourite places and the stories that go with them on Instagram or Facebook, using the hashtags #oh_hobart and #oh_launceston to enter this year's photo competition. Stay tuned for a host of prizes.