Iron Creek Bay Farm Stay
394 Arthur Highway, Sorell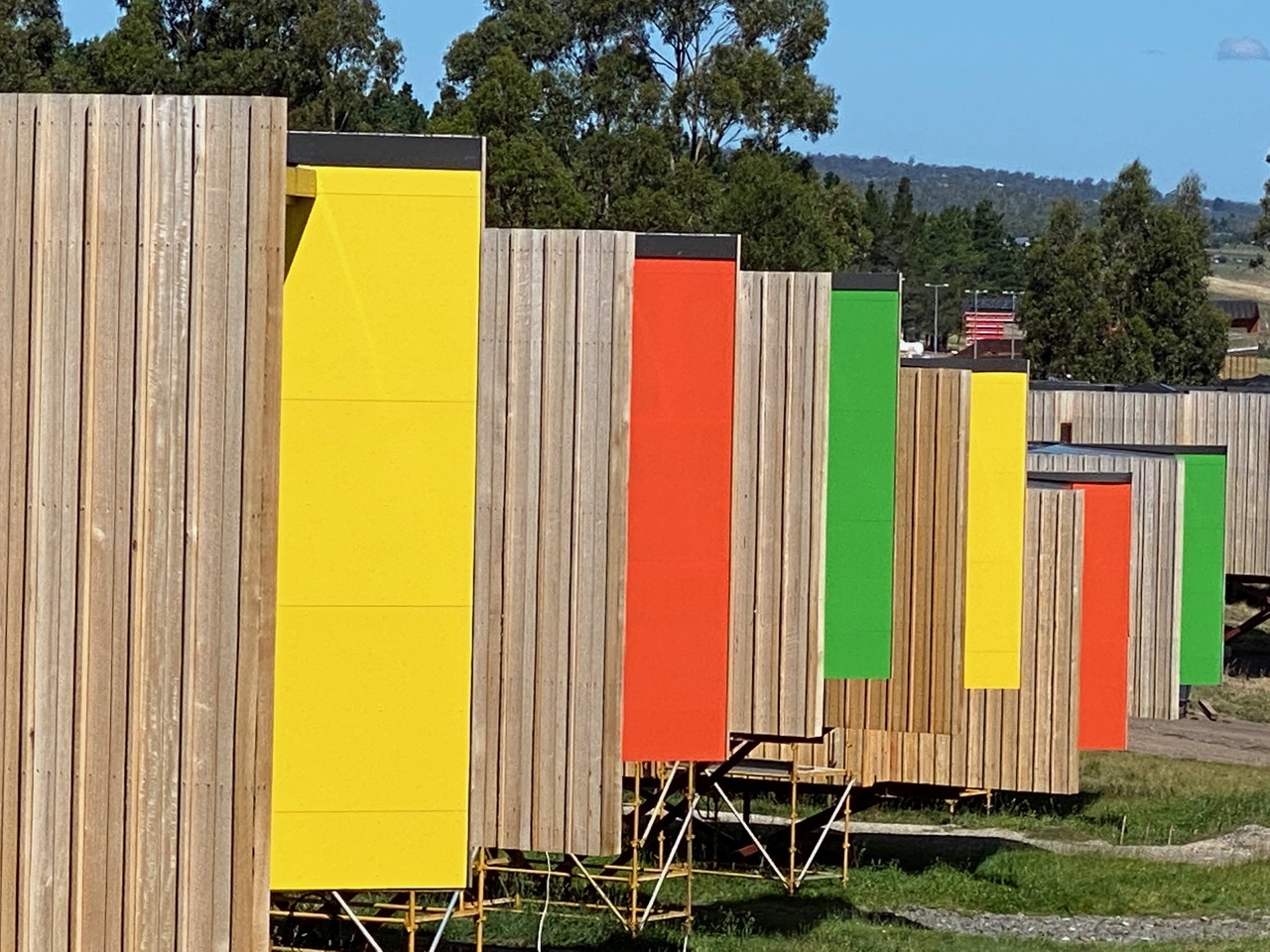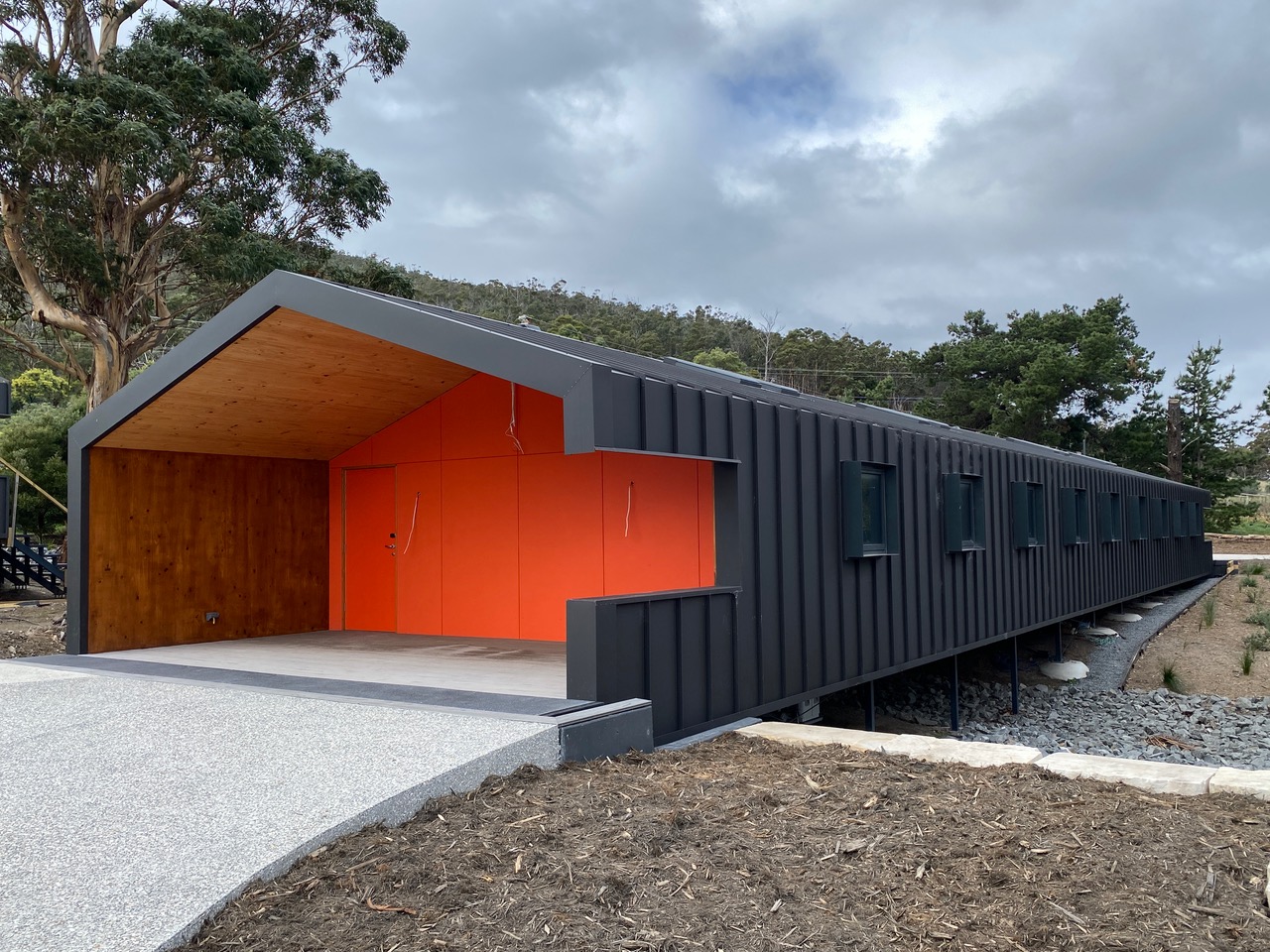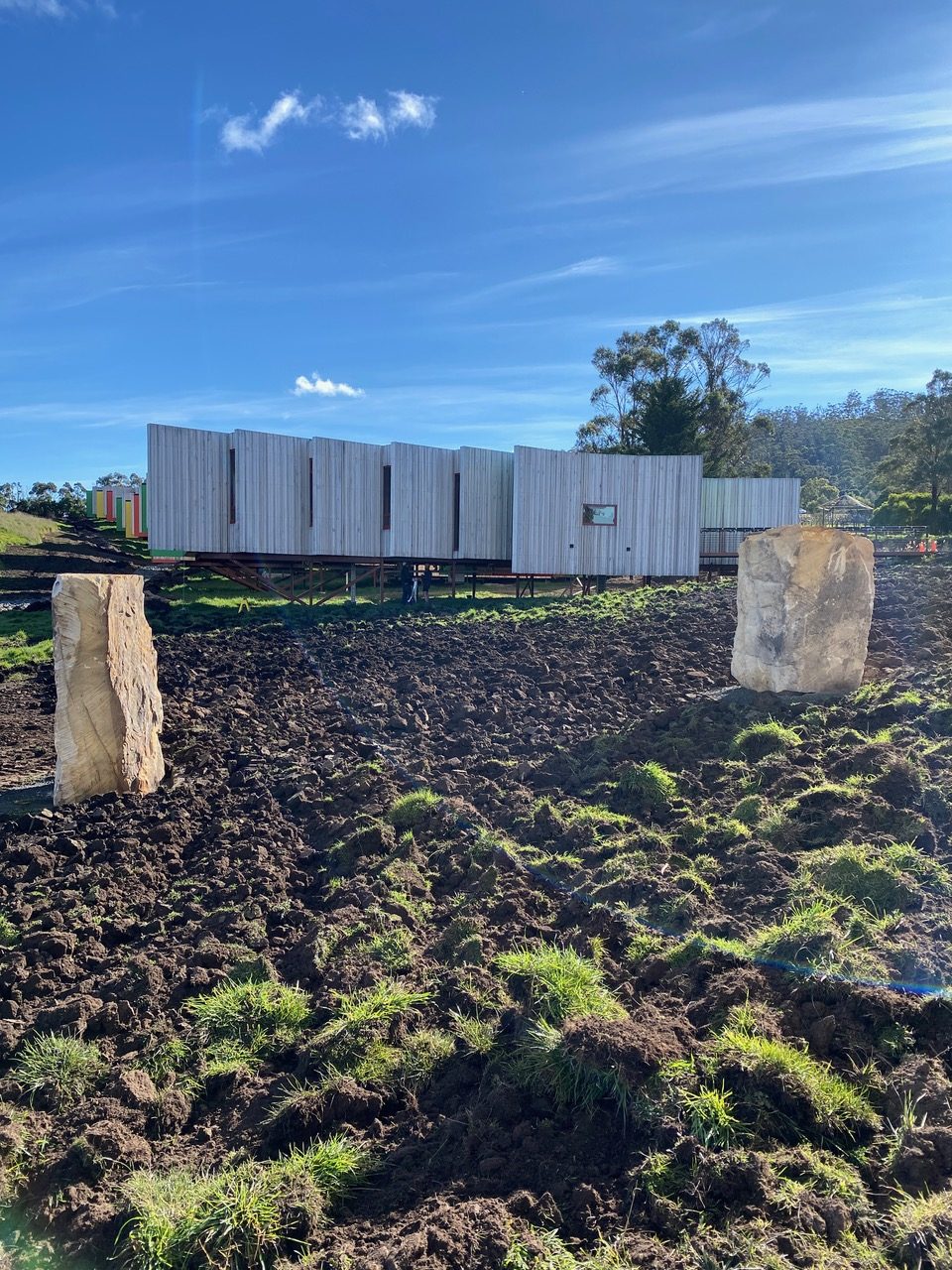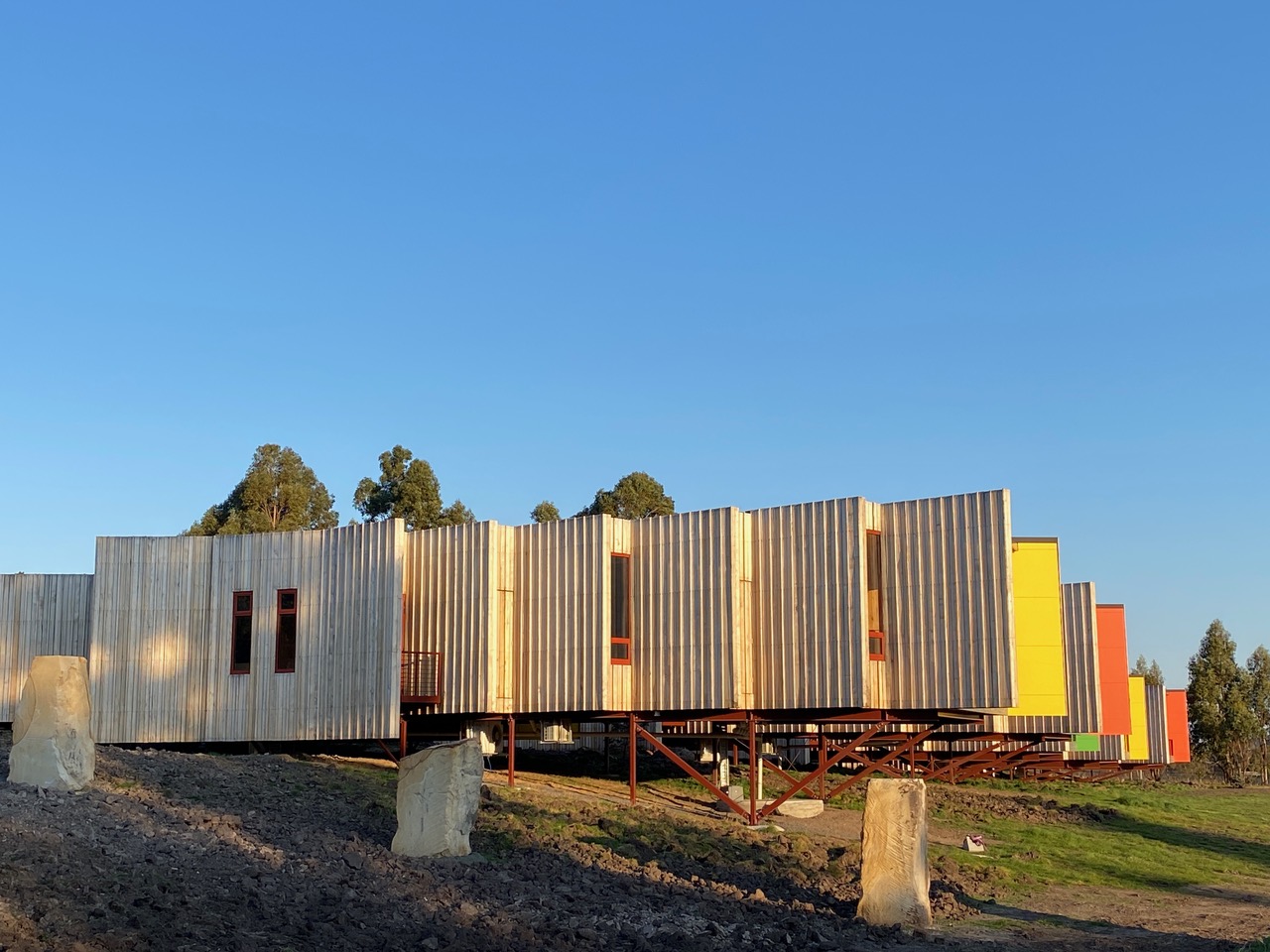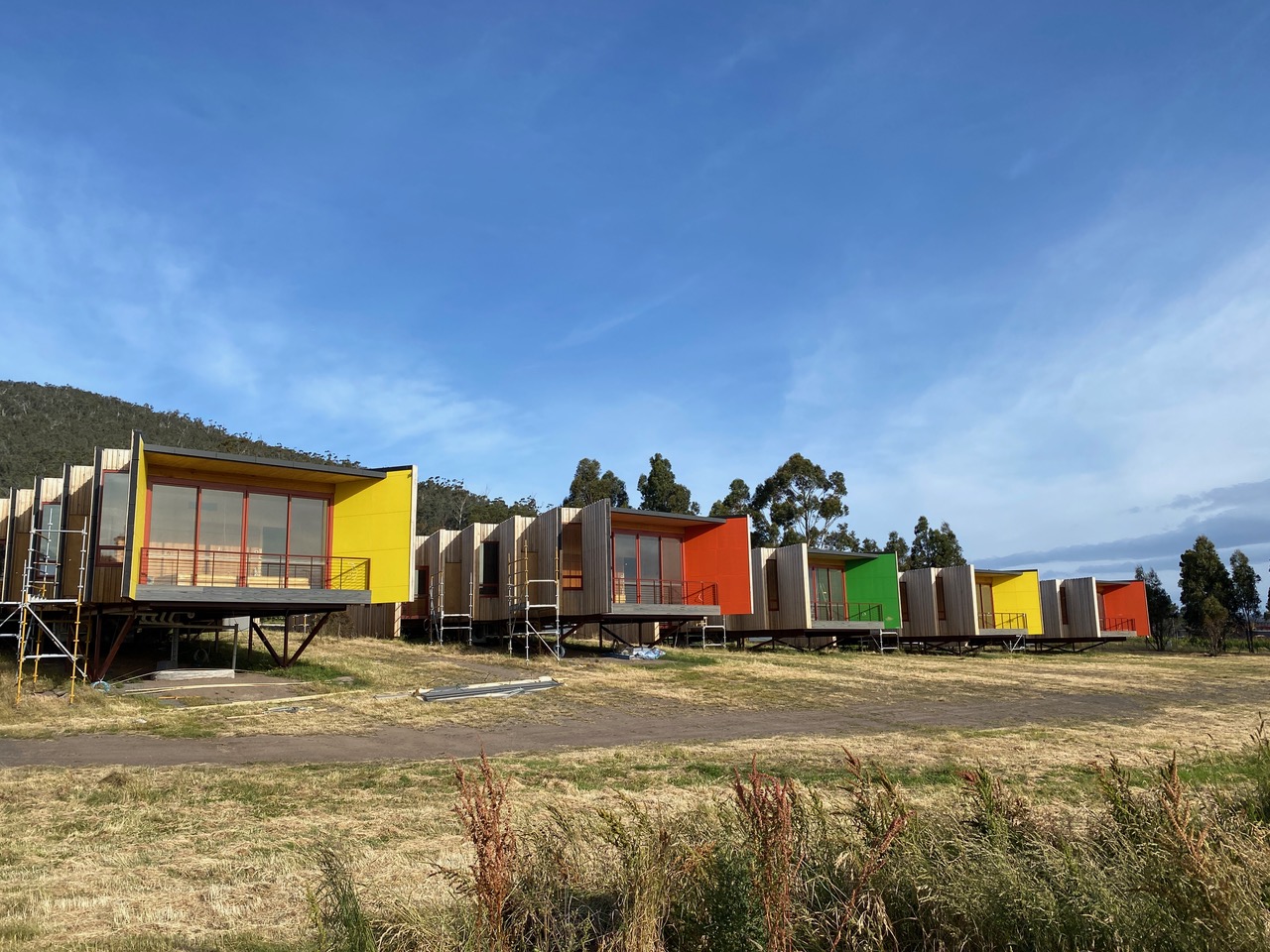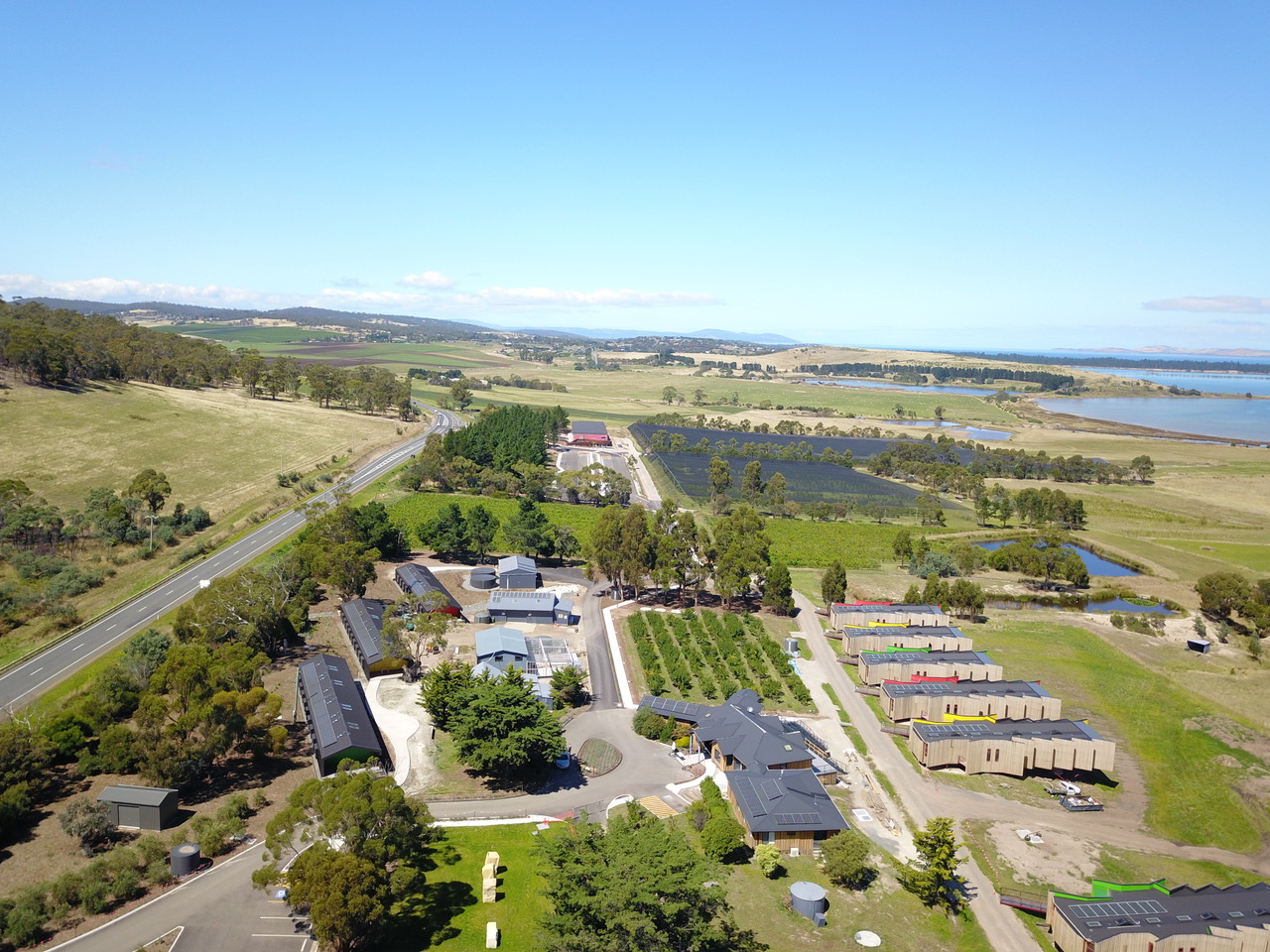 Architect: Misho + Associates (2019 – 2021)
The project is an expansion of an existing current significant agricultural property. The development will create a tourist hub to aid with the Sorell Council's Master Planning to create Sorell as a bifurcation for tourist traveling between the East Coast, Port Arthur and Hobart.
This development on the 40 hectare site is comprised of 4380m2 of new build and 350 m2 of adaptive reuse and includes:
• 3 x Backpackers / pickers buildings
• 15 x Pavilions
• Restaurant building with café, Restaurant function room and cherry shop.
Highlights:
• Cross Laminated Timber Construction (CLT construction)
• 3800 tonne of soft wood timber.
• Offsite bathroom pods built in Melbourne.
• Soft wood timber (Australian plantation grown) not European imports.
• 870 PV panels across the site with battery storage.
• Grey and black water treatment systems on site for entire development.
• Adaptive reuse of existing building on the site.
• Existing Cherry farm with fruit trees and a vineyard.
• Onsite water filtration system for portable water supply.
Tour Times: 12 pm and 1.30 pm
Duration: 1 hour
Accommodation
Commercial
Landscape
Under Construction
Contemporary (2001-current)
Architectural Design
New to Program
Sustainable Design
Pram Friendly
Wheelchair Friendly
See. Snap. Share. Win.
Share your pics of your favourite places and the stories that go with them on Instagram or Facebook, using the hashtags #oh_hobart and #oh_launceston to enter this year's photo competition. Stay tuned for a host of prizes.