Macquarie House, Civic Square
92-94 Cameron Street, Launceston, lutruwita (Tasmania)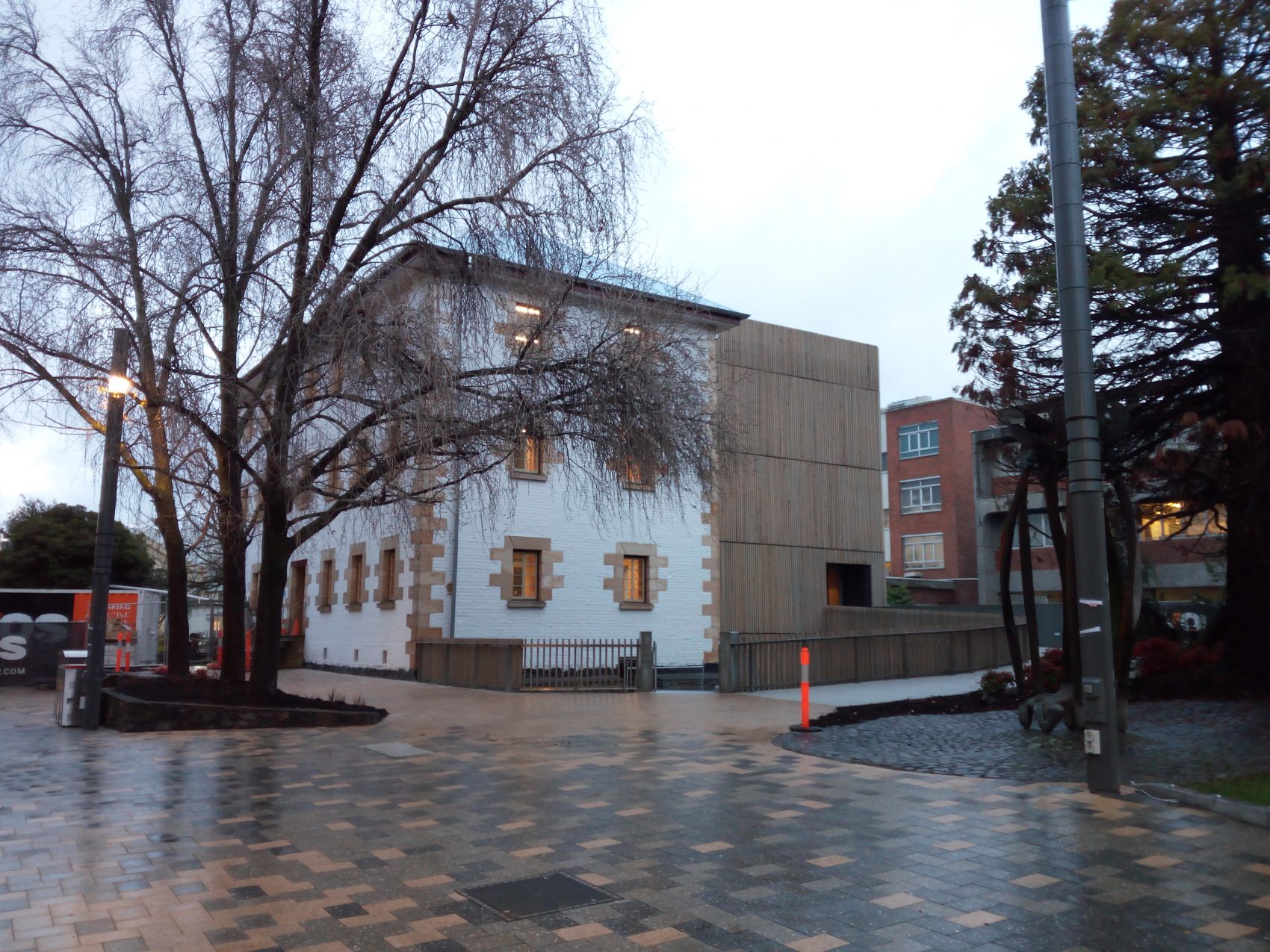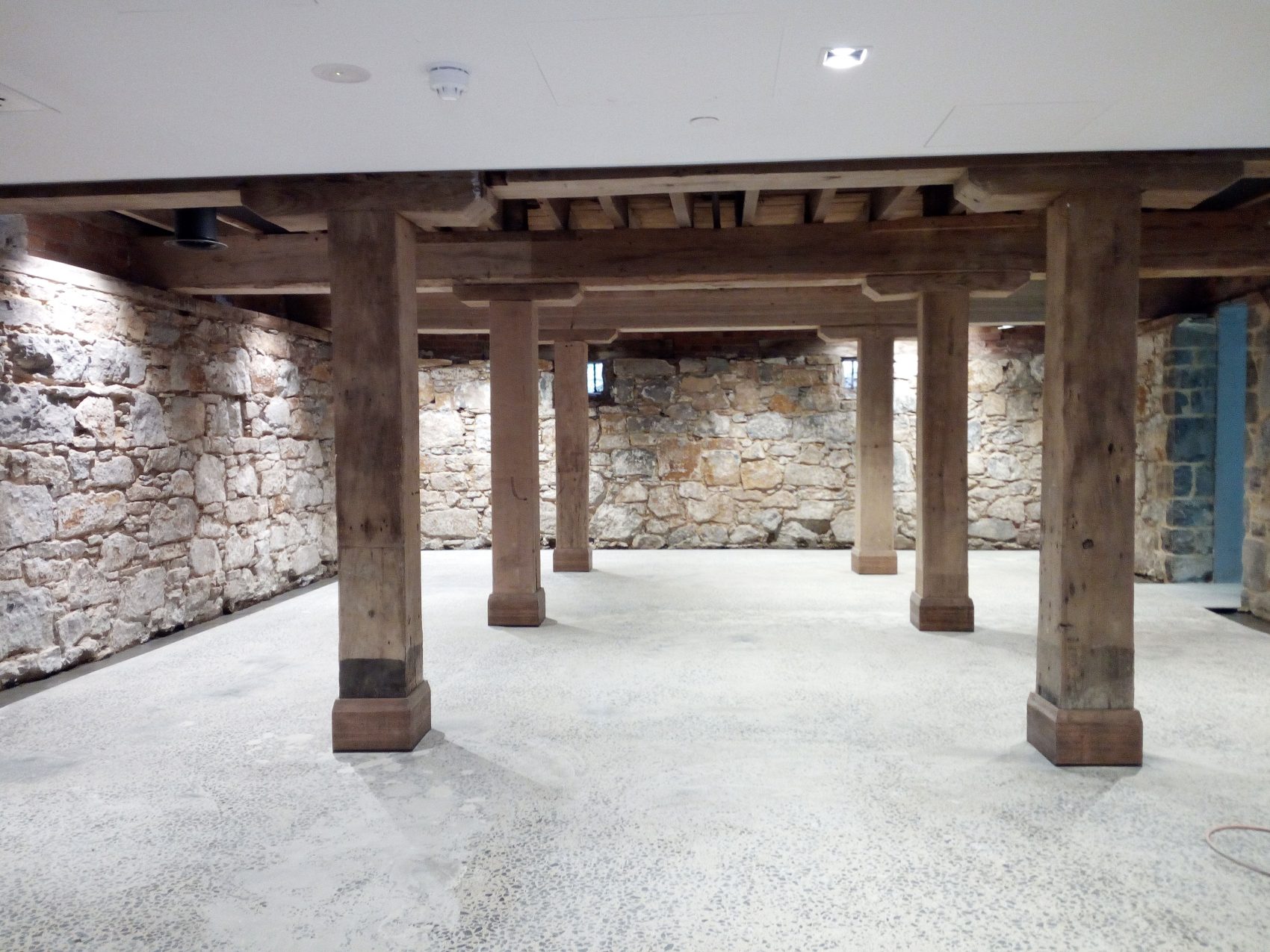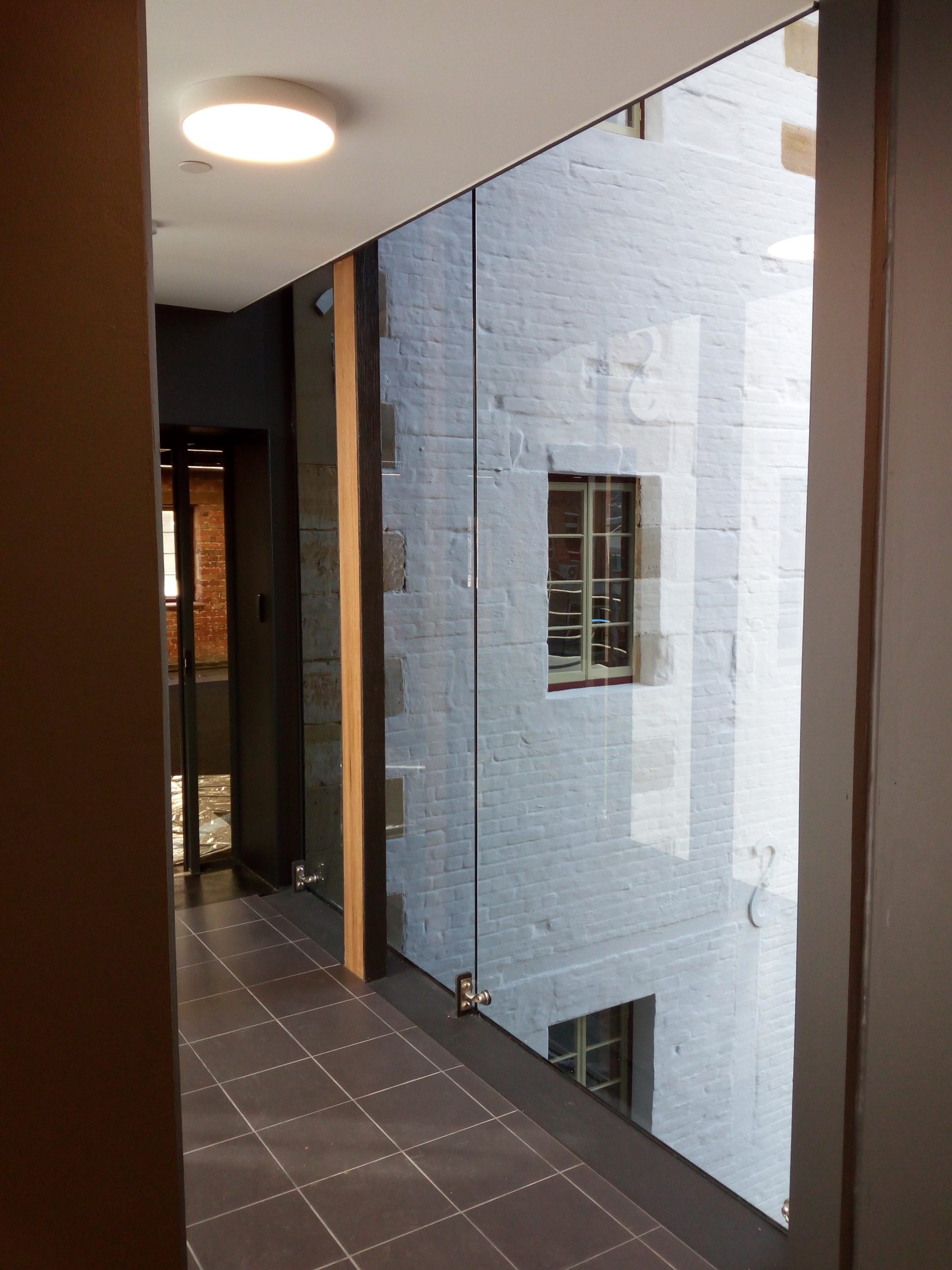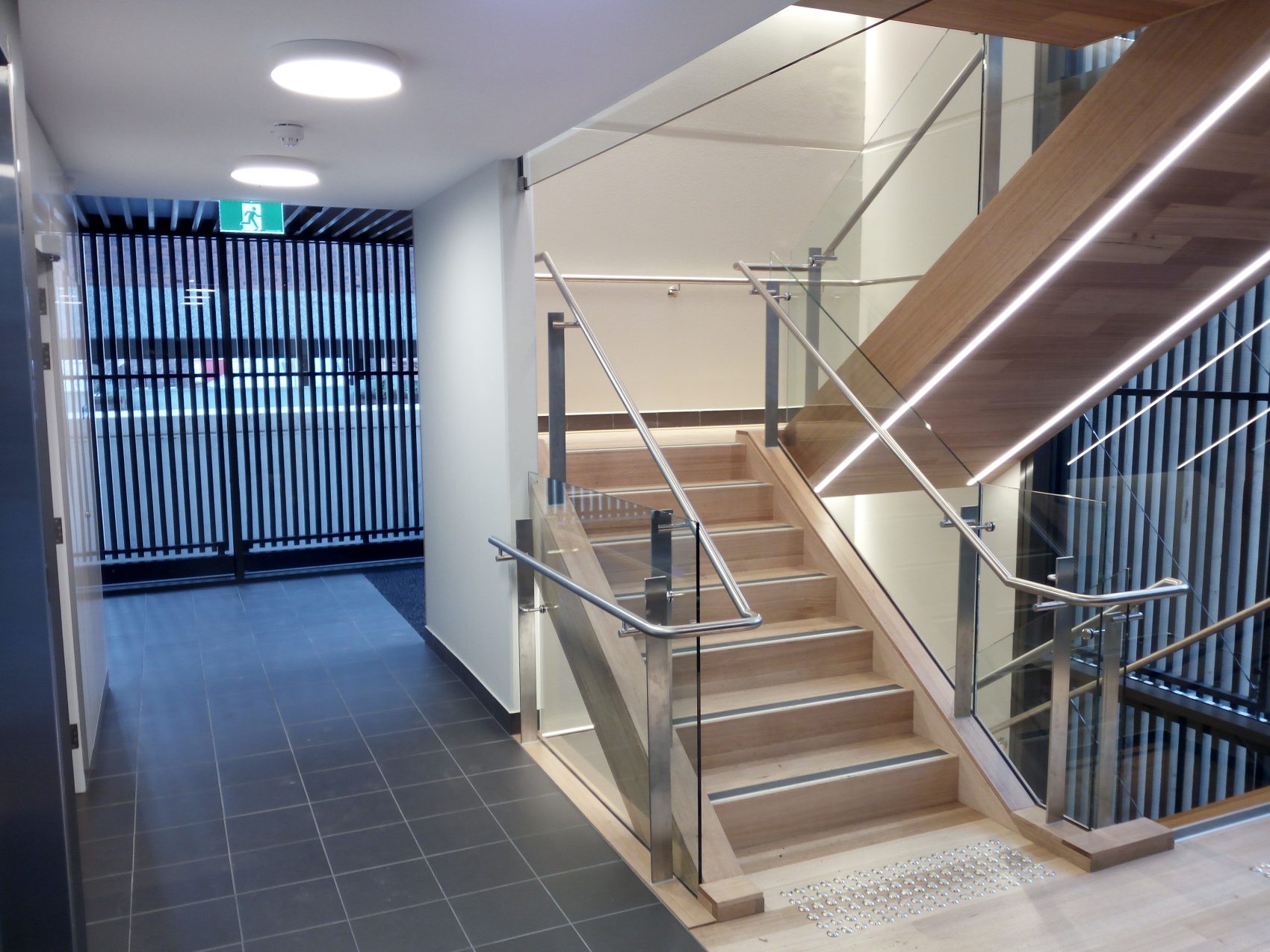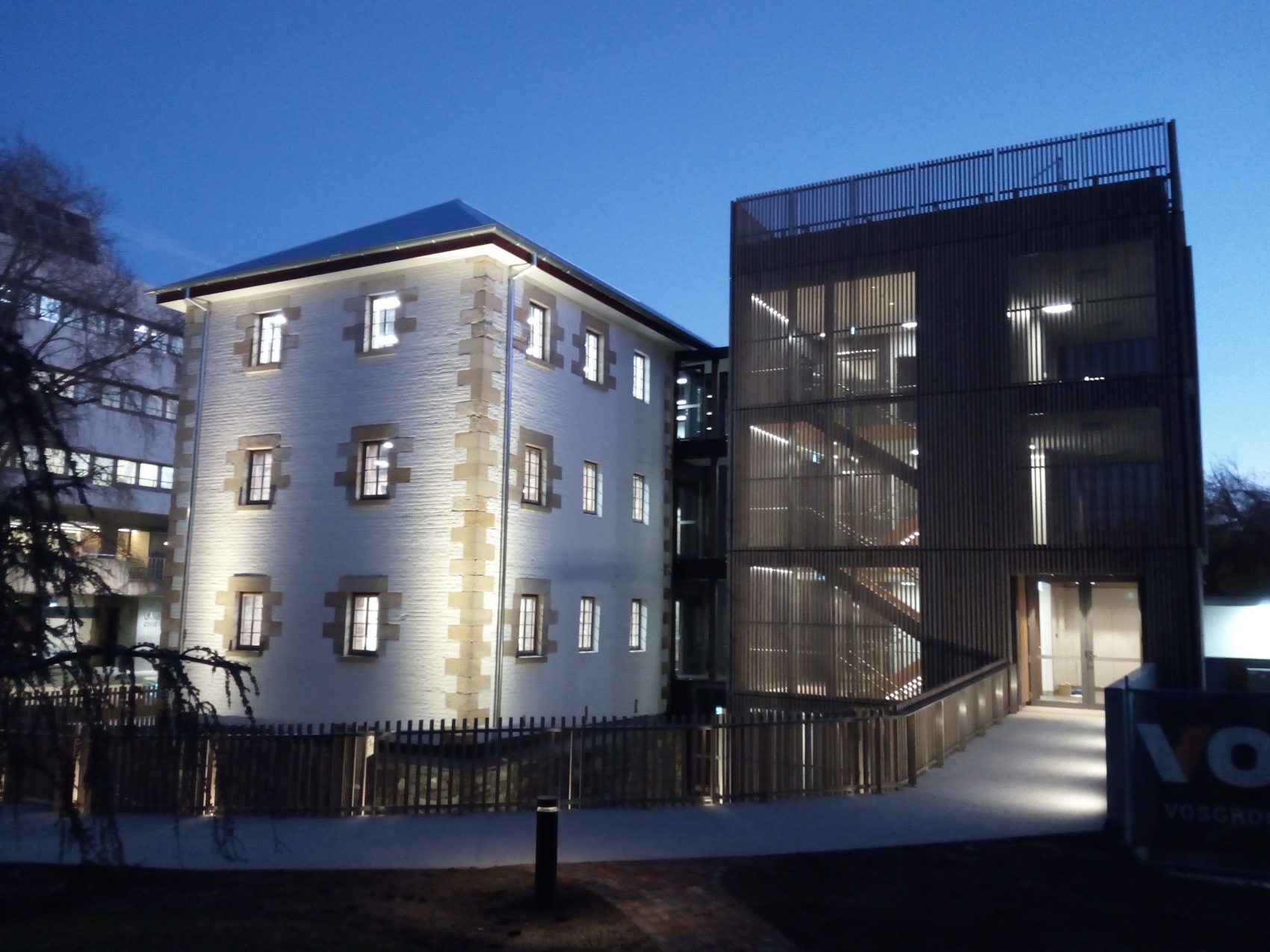 BOOKINGS OPEN 12 NOON, FRIDAY AUG 13, 2021
The recycling and reviving of Macquarie House's dormant commercial function into a successful innovative entrepreneurial and flexible co-working development commenced construction in July 2018. The project provided new upgraded public amenities, located within a timber and glass-clad core, positioned on the northern side of Macquarie House. The core has been designed to improve the building's accessibility for clients and a range of tenants wanting to use Macquarie House's lettable spaces.
A lift, staircase, kitchen opening on to a sunny sunken cafe and new meeting rooms have been provided. The northern extension, seen as a box, has been kept neutral so as not to compete or overpower Macquarie House's rich cultural, historical and urban importance. It is a building warehouse associated with Batman's settlement of Melbourne and military use during the mid-nineteenth century.  It was the place where preparation, provisions, storage and strategy occurred prior to his expedition(s).  Macquarie House has thus contributed significantly to the development of Launceston's CBD, its economy as a whole, as well as its Georgian townscape character.
Architect: HBV Architects
Building Specs: Renovated office building completed in 2019
Pre-booked Studio Tours: 10 am, 10.30 am, 11 am, 11.30 am, 12 pm, 12.30 pm and 1 pm
Duration: 20 minutes
Accessibility: The building is fully accessible via ramp or internal lift
BOOKINGS OPEN 12 NOON, FRIDAY AUG 13, 2021
Commercial
Cultural
Government
Workplace
Contemporary (2001-current)
Pre-separation Colonial (1836-1850)
Heritage
History of Launceston
New to Program
Suitable for Children
Pram Friendly
Wheelchair Friendly
See. Snap. Share. Win.
Share your pics of your favourite places and the stories that go with them on Instagram or Facebook, using the hashtags #oh_hobart and #oh_launceston to enter this year's photo competition. Stay tuned for a host of prizes.