Moss 25
4 Gladstone St, Battery Point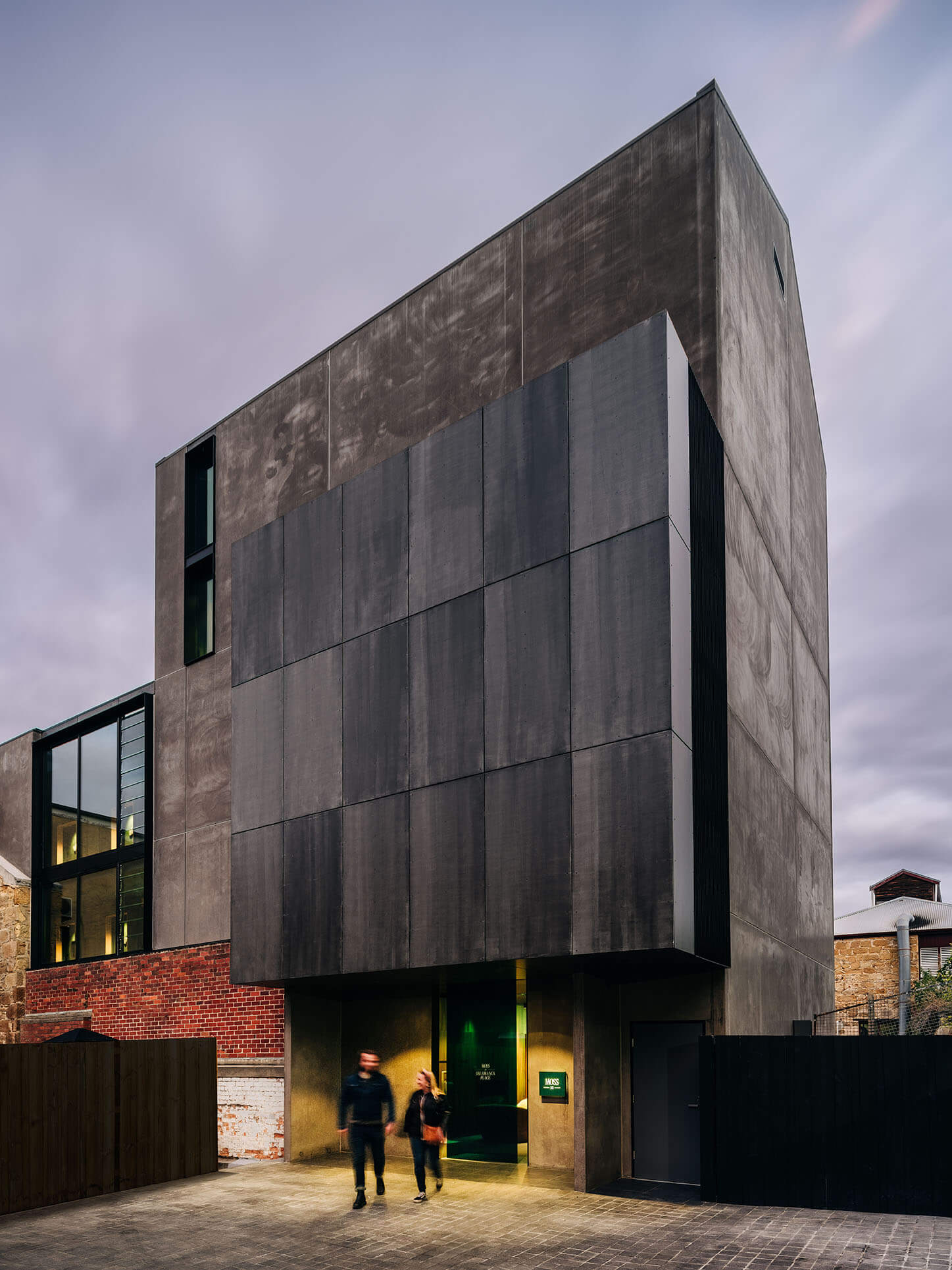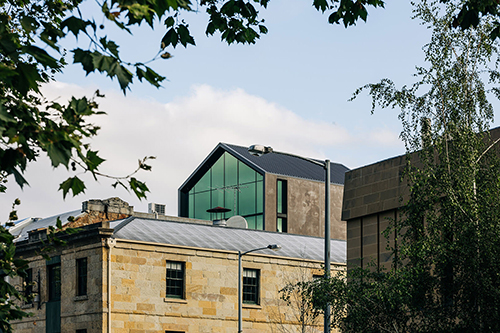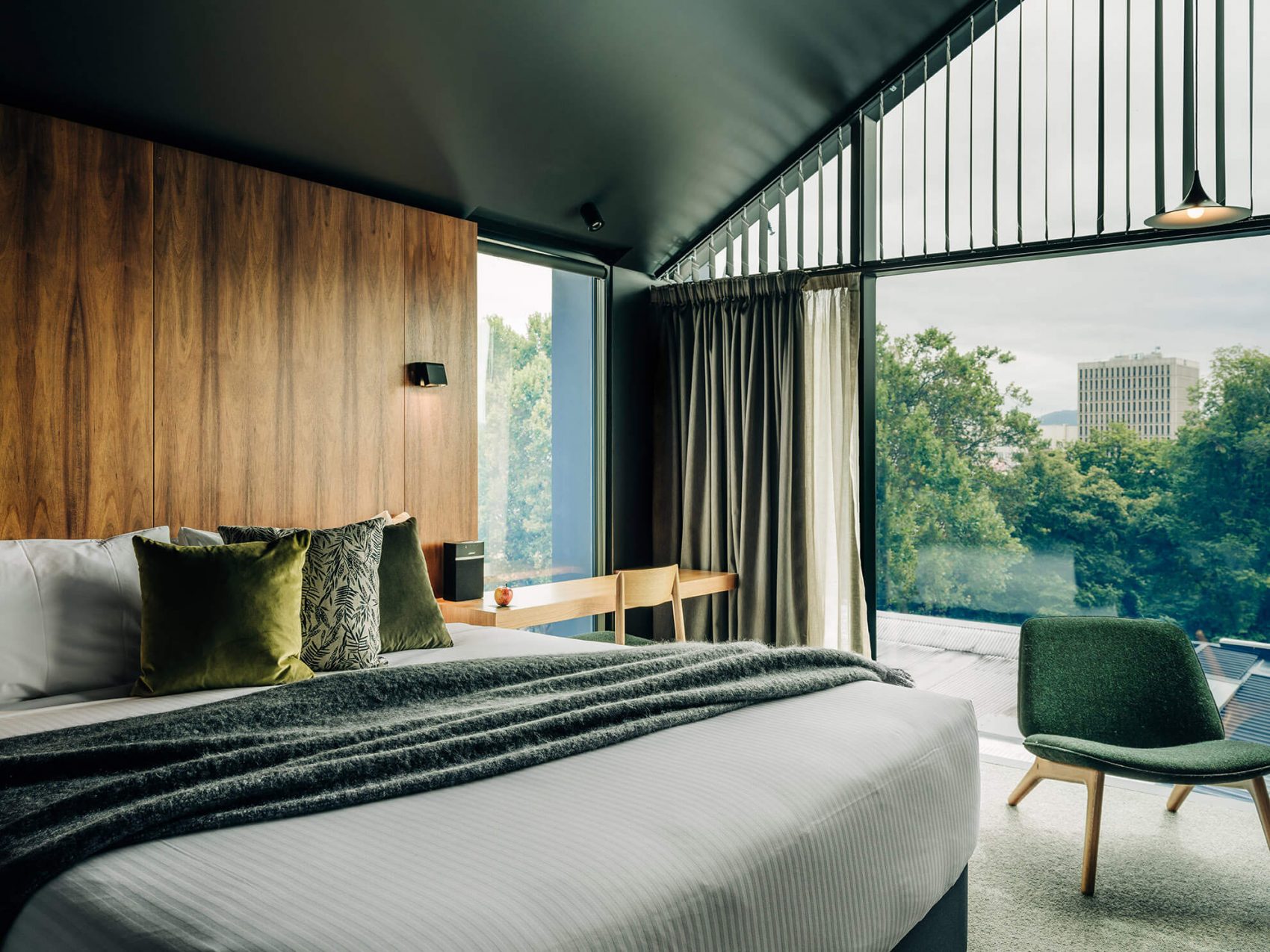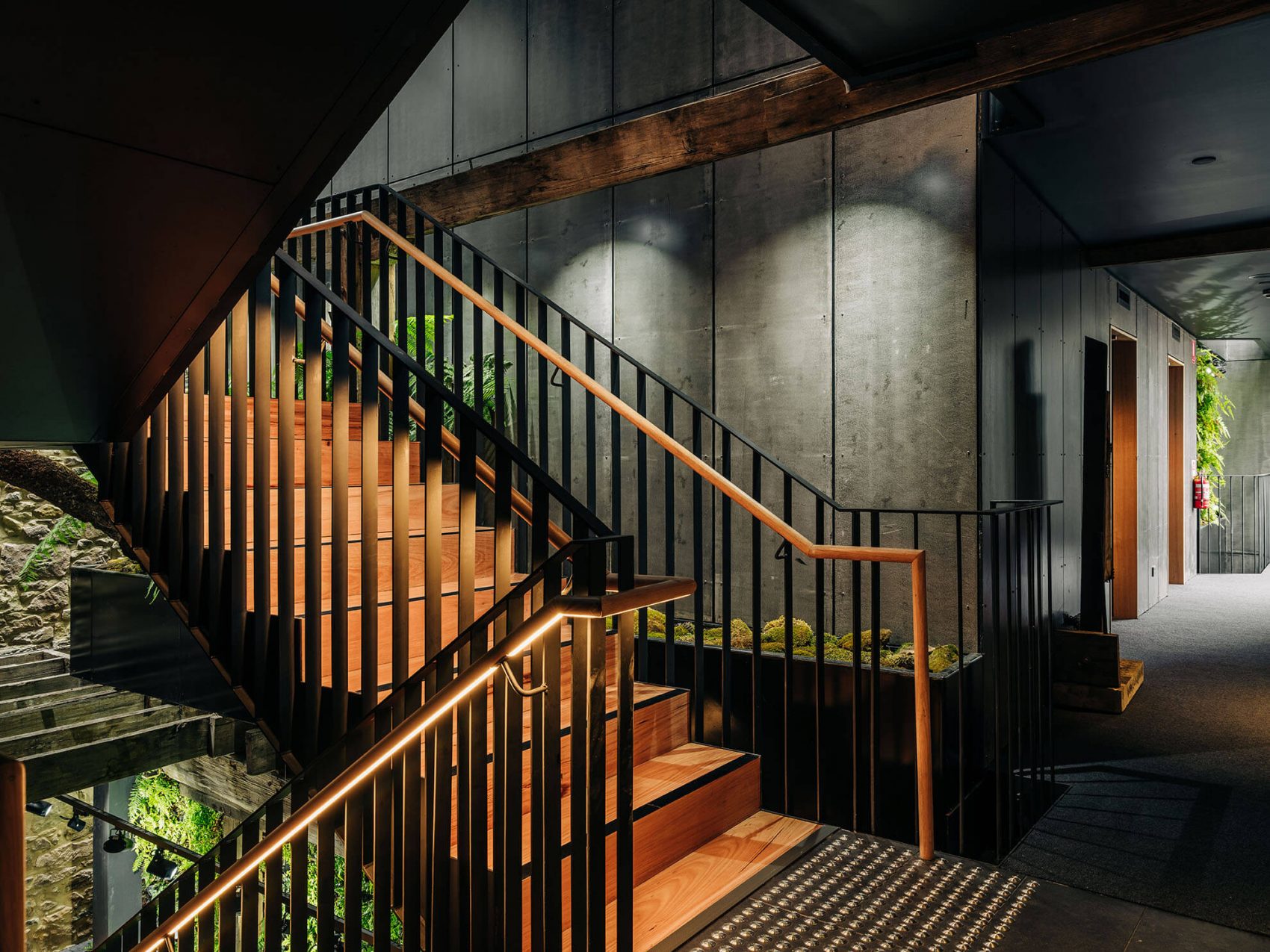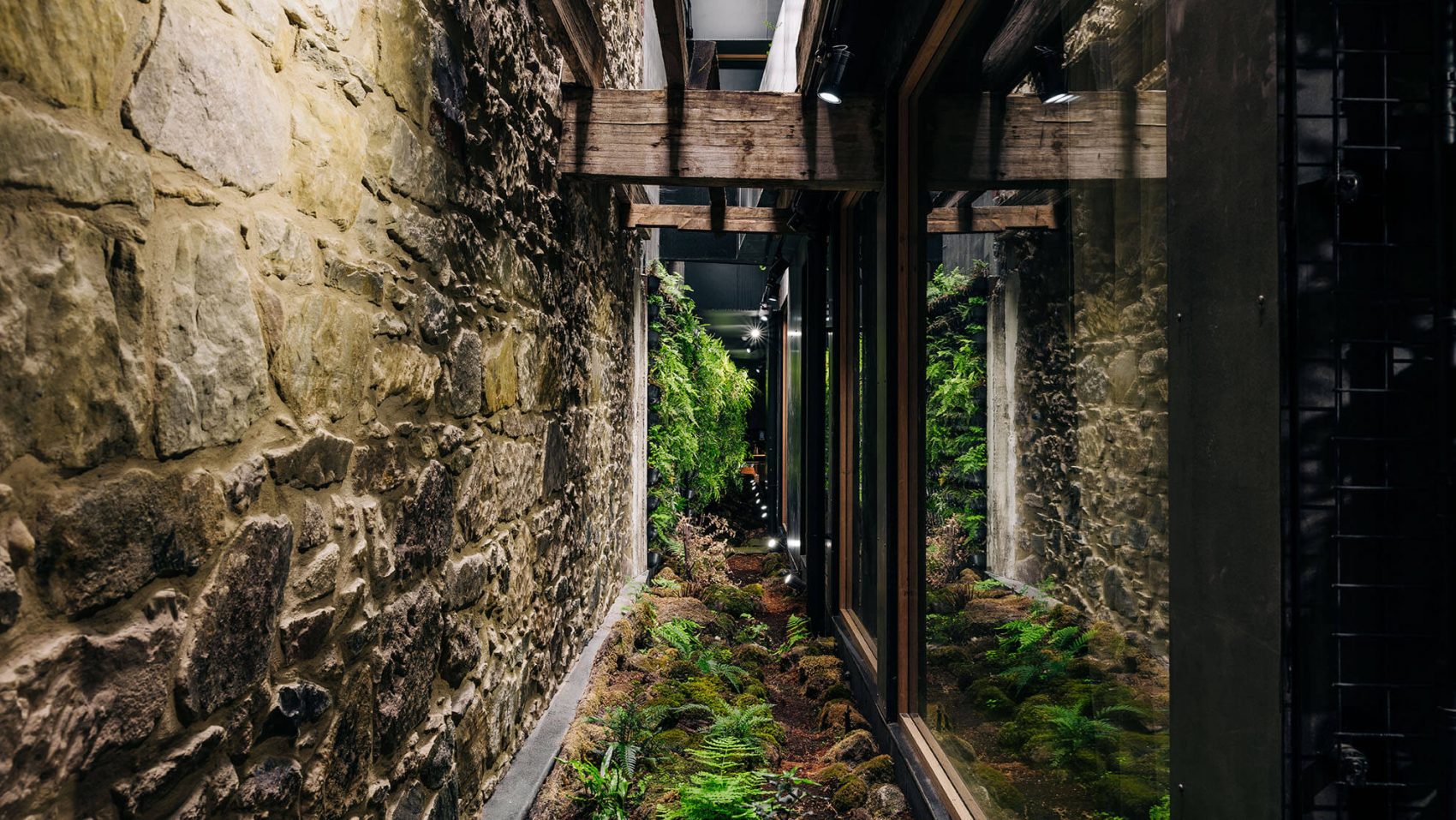 BOOKINGS OPEN 12 NOON, TUESDAY 26 OCTOBER, 2021
Architect: Unknown (1860s), Circa Morris-Nunn Chua Architects (2020)
MOSS 25 is a 21-suite boutique hotel tucked away in the upper floors of a historic sandstone building and a new five-storey tower discreetly sitting behind the warehouses in the centre of Salamanca Place. Hidden from the street, MOSS is a secret world, one that seeks to bring Hobart's wilderness hinterland right into the urban centre.
MOSS 25 is stage two of the MOSS hotel project following the success of MOSS 39. The design response embodies perceptions of Hobart and Tasmania as a culturally independent and artistically adventurous community, the architecture complimented with bespoke, contemporary Tasmanian-designed furniture, signage and loose furnishings. The subdued colours are offset by green hues, enriching the abstracted mossy identity.
The result is an effective alternative to bland corporate tourism offerings in an increasingly competitive tourism market.
This project took out numerous architecture awards in Tasmania:
The Tasmanian Architecture Medal and the Colin Philp Award for Commercial Architecture at the 2021 Tasmanian Architecture Awards. This project has also been shortlisted for the 2021 National Architecture Awards which will be announced Thursday 4 November 2021. You can watch live via YouTube.
Guided Tour: 1 pm
Duration: 30 minutes
Note: Parking may be difficult due to Salamanca Market – please allow additional time to ensure you arrive in time for the start of the tour.
BOOKINGS OPEN 12 NOON, TUESDAY 26 OCTOBER, 2021
Accommodation
Commercial
Cultural
Contemporary (2001-current)
Victorian (1851-1901)
Architectural Design
Heritage
History of Hobart
New to Program
See. Snap. Share. Win.
Share your pics of your favourite places and the stories that go with them on Instagram or Facebook, using the hashtags #oh_hobart and #oh_launceston to enter this year's photo competition. Stay tuned for a host of prizes.