Pastures Hill
28 Wellesley Street, South Hobart, TAS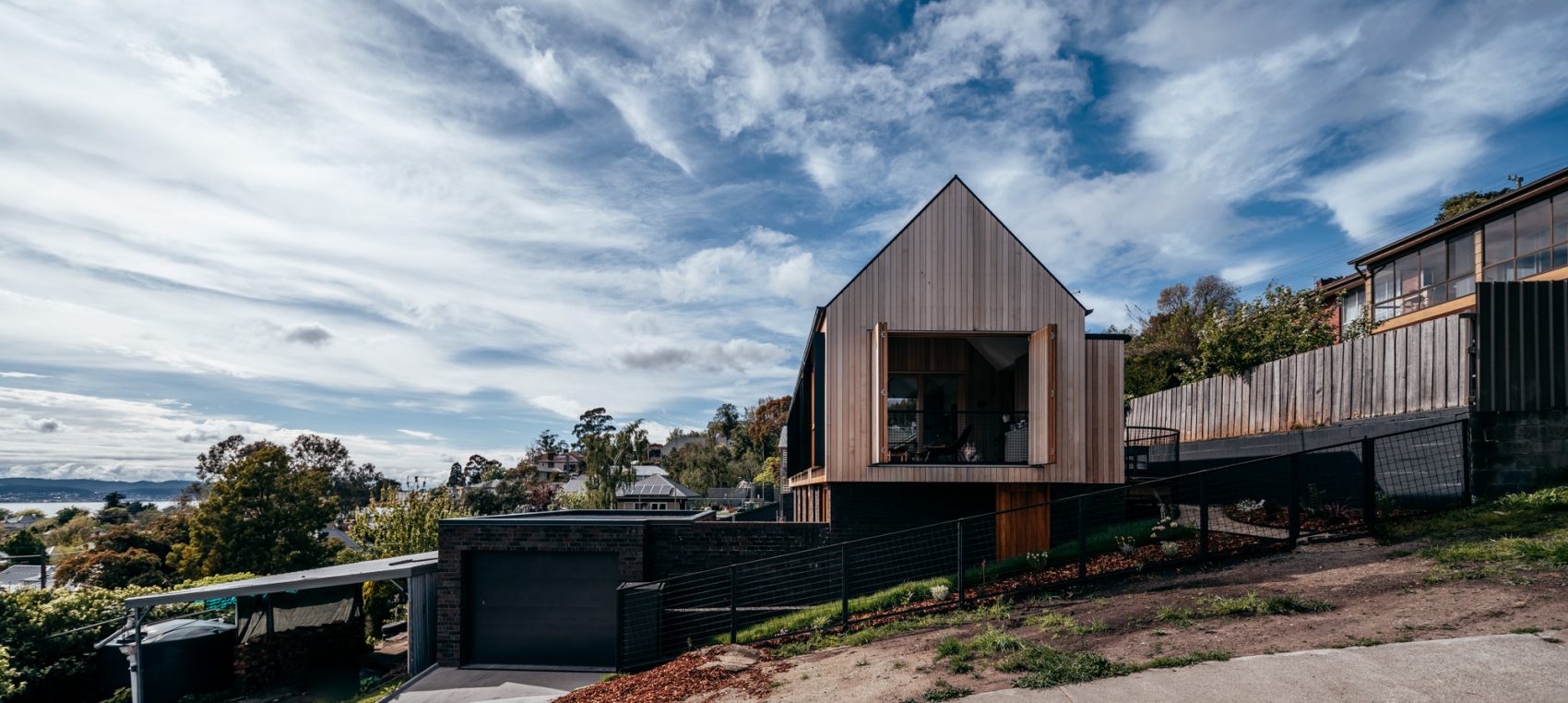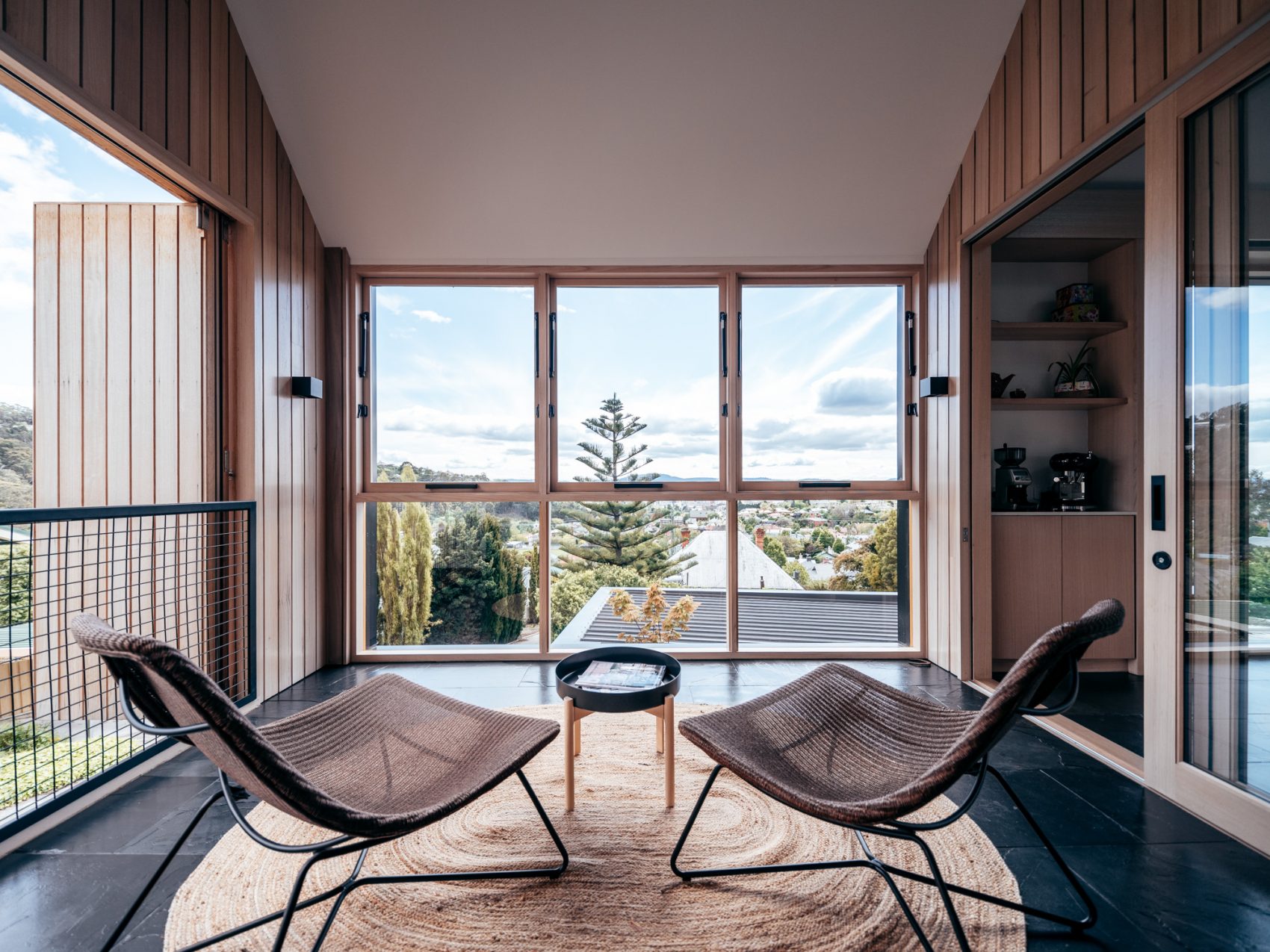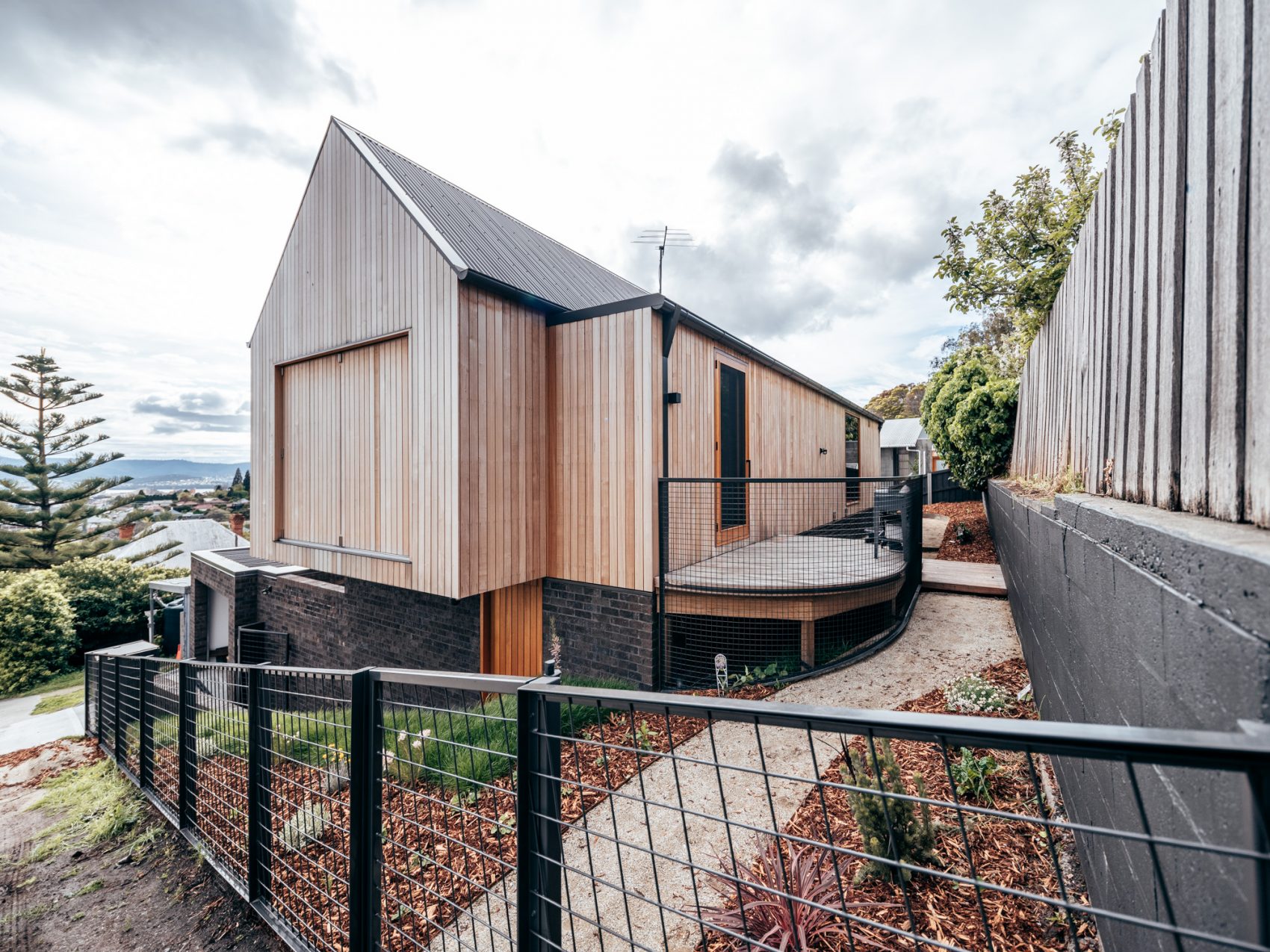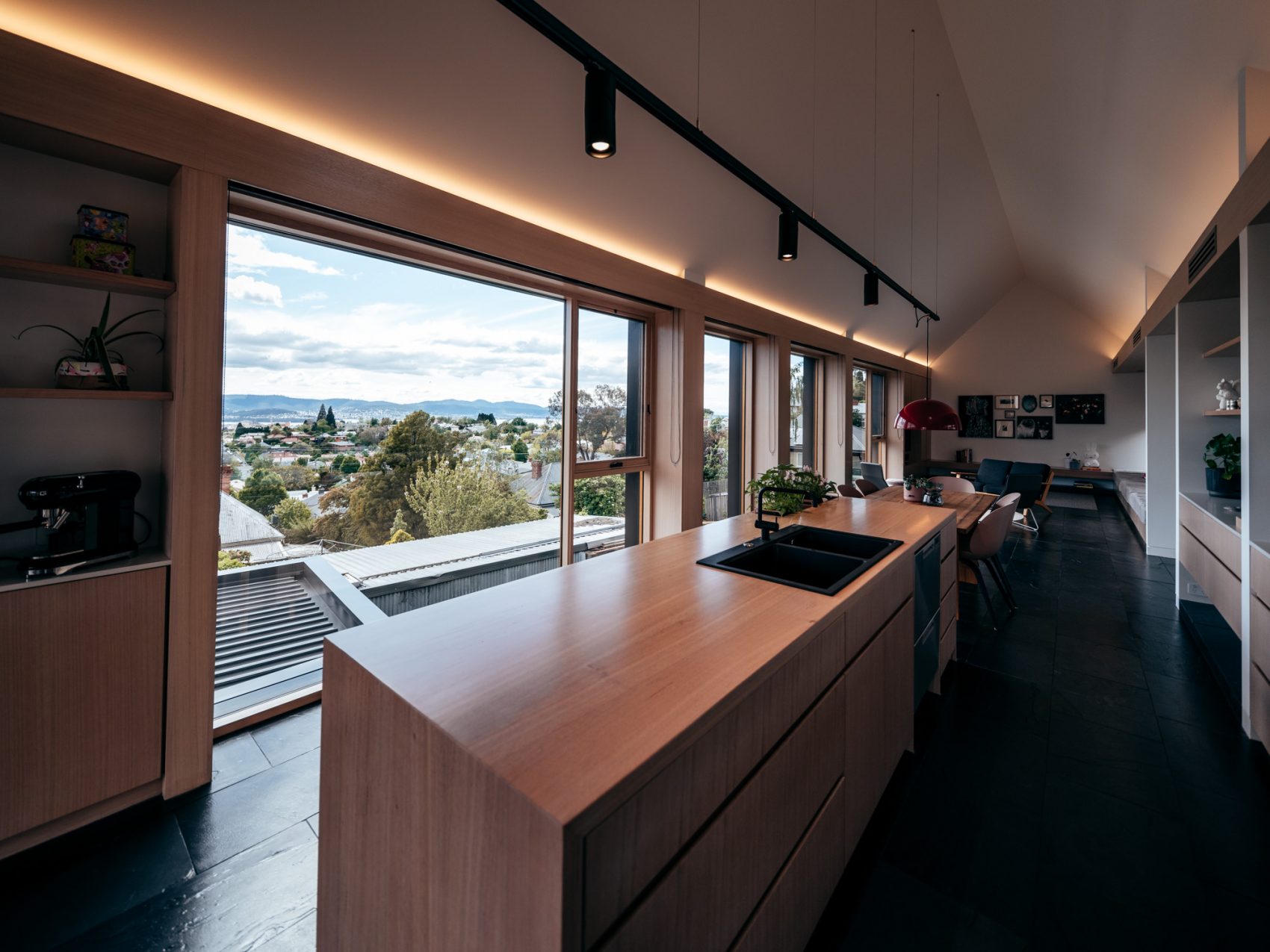 BOOKINGS OPEN 12PM AEDT, THURSDAY 6 OCTOBER 2022
Architect: Laura Callingham (2020)
This comfortable family home is a great example of how to maximise a small block. With three bedrooms, two bathrooms, a study, a sunroom and an expansive living area within the house, there is still room for a children's play space outside, along with many pocket gardens to provide prospect and refuge from the elements.
The north-east facing house has been designed to maximise the view over the bridge, the city and the river, and to capture the sun; resulting in a house that requires very little heating and cooling. In fact, the bedrooms have no heating or cooling and are comfortable all year round.
The site has previously housed stables, a small orchard and produce garden as well as being used for beekeeping. In the garden, the owners have tried to honour this history by replanting various fruit trees and creating a 'bee' garden to entice the bees back to the area. Reminiscent of the typology of barns and stables, the pitched ceiling and open length of the living area pay homage to the history of the area and the 'barn doors' on the front elevation open up to reveal the new occupants of the home.
Tours: Saturday 21 November, 12 pm, 12.30 pm, 1 pm, 1.30 pm, 2 pm and 2.30 pm
Duration: 15 minutes
Note: Please park on Wellesley or surrounding streets – there is no parking on the right-of-way private lane. This is a shoe-free house.
Contemporary (2001-current)
Affordable Design
Architectural Design
New to Program
Sustainable Design
Level Changes
Stair Access Only
Steep Incline
See. Snap. Share. Win.
Share your pics of your favourite places and the stories that go with them on Instagram or Facebook, using the hashtags #oh_hobart and #oh_launceston to enter this year's photo competition. Stay tuned for a host of prizes.