Pop Top
New Town (address given to registrants only)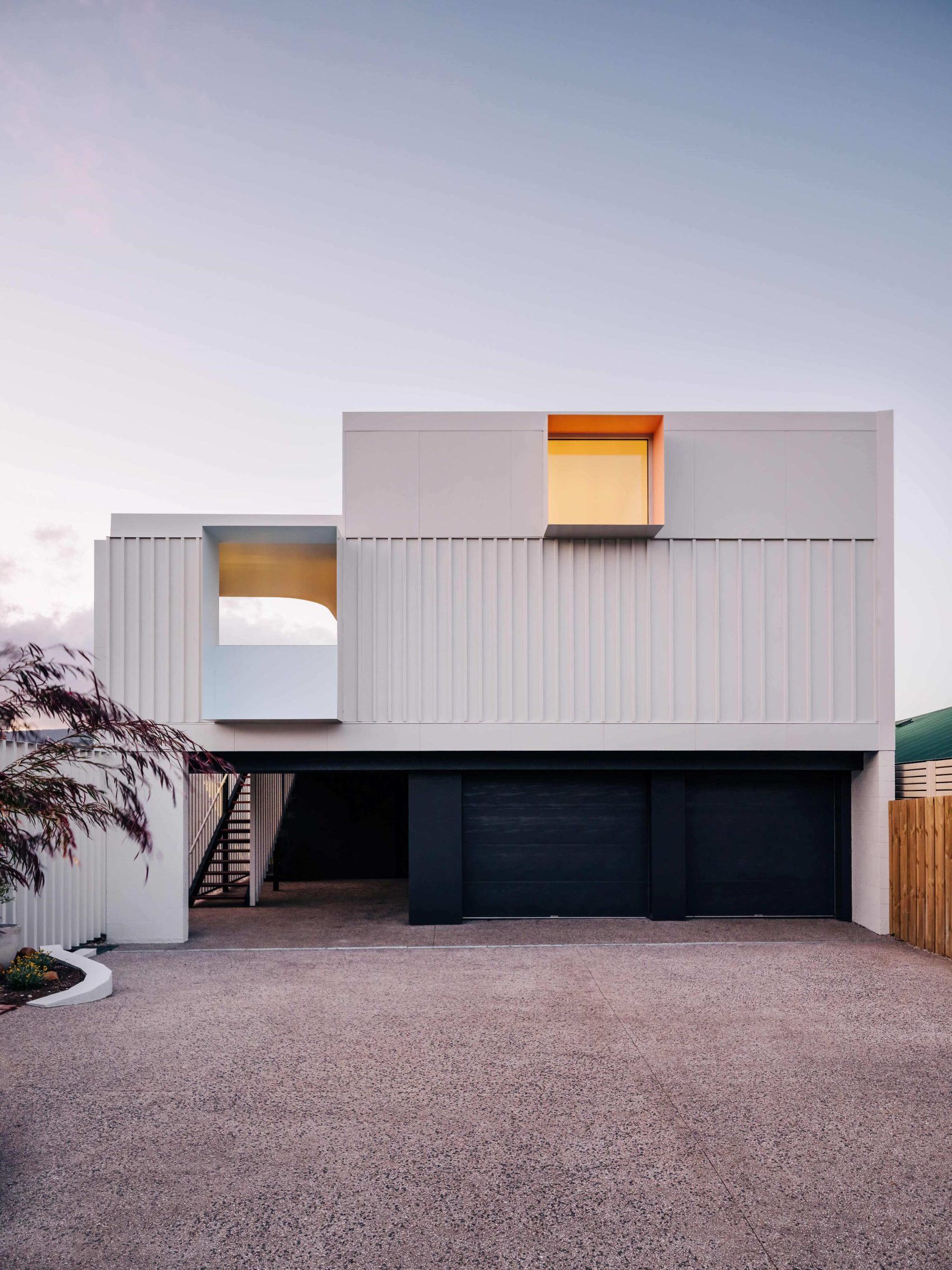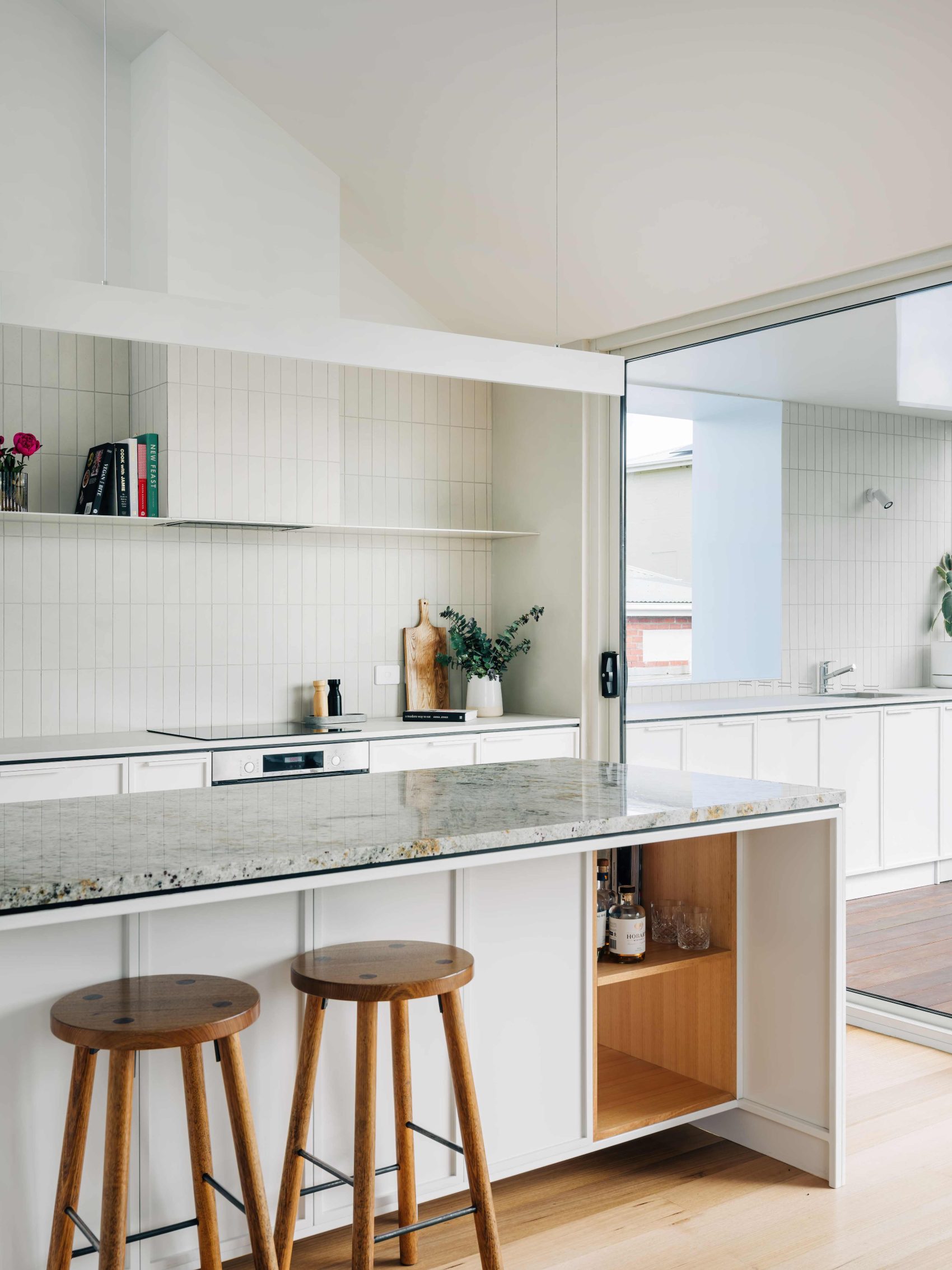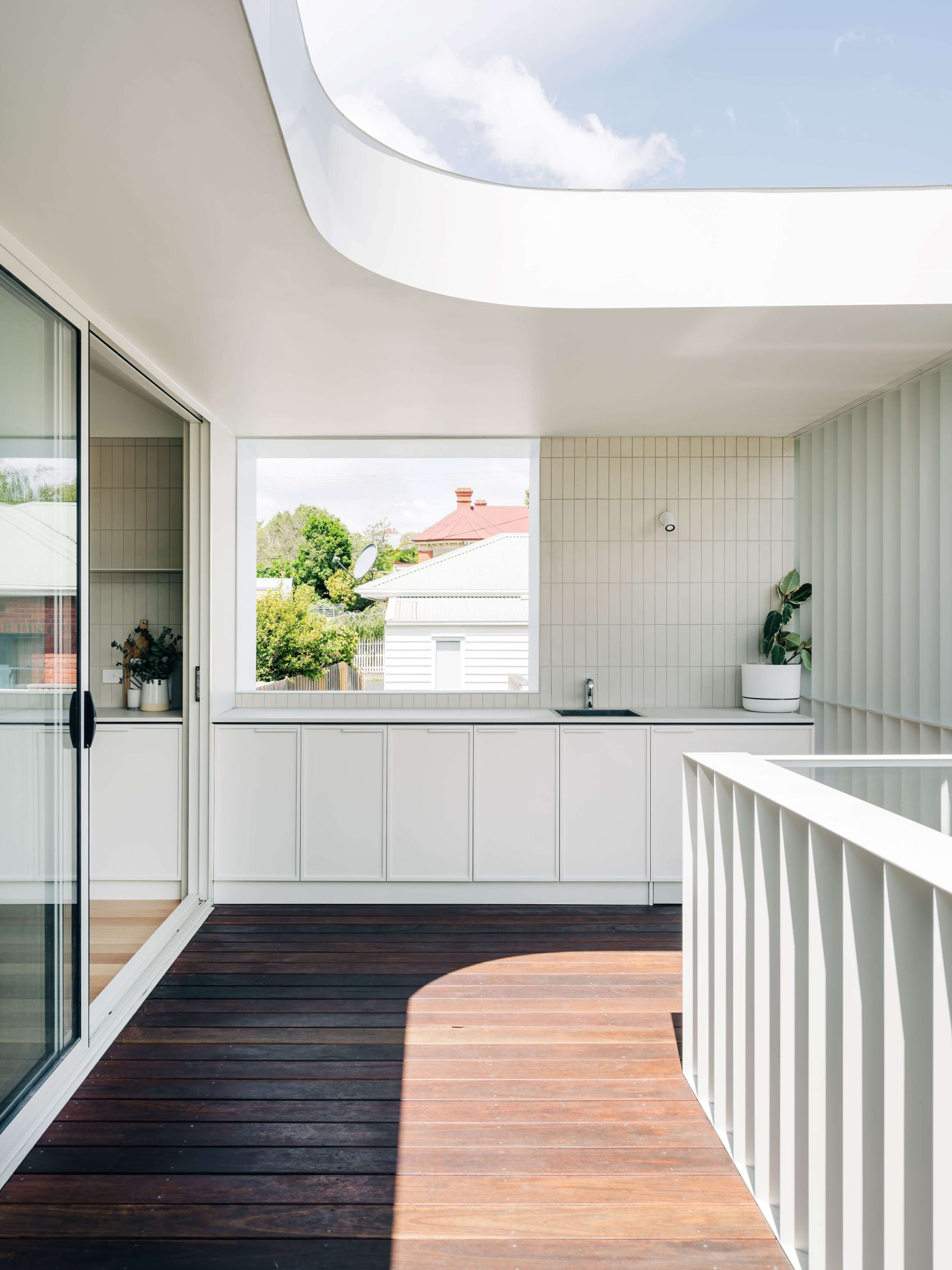 BOOKINGS OPEN AT 10 AM ON THURSDAY, 19 OCTOBER 2023
Architect: Licht Architecture (2022)
Located on a tight suburban block, the Pop Top extension exemplifies an innovative approach to urban infill, repurposing the often-overlooked suburban garage, and establishing a discrete, elevated studio apartment. The project was an exercise in balancing a sense of spatial generosity in a small footprint while maintaining privacy for its occupants and surrounding neighbours.
Closely nestled near its neighbours, clever screening allows the building to direct the eye to kunanyi/Mt Wellington and Hobart's Northern Suburbs whilst shielding occupants from looking onto close neighbours. Angled fins extend as a fence demarcating private / public zones, softened by considered planting.
This award-winning project works hard to provide enjoyment through a sculpted internal ceiling, light and shadow throughout the day, pops of colour and framed views, and is an adept spatial contribution to larger issues of affordability, densification, and intergenerational living.
Open: Saturday 11 November 2023, 10 am – 1 pm
Note: This house is a general open; however, you must register via the booking link to receive the location details. This is a shoe-free household.
*  On Saturday, 11 November, Open House Hobart ask everyone to observe a minute silence at 11 am for Remembrance Day.
Contemporary (2001-current)
Architectural Design
Architecture & Sound
New to Program
See. Snap. Share. Win.
Share your pics of your favourite places and the stories that go with them on Instagram or Facebook, using the hashtags #oh_hobart and #oh_launceston to enter this year's photo competition. Stay tuned for a host of prizes.