RIVERFRONT MOTEL
11 Strathaven Drive, Rosetta, TAS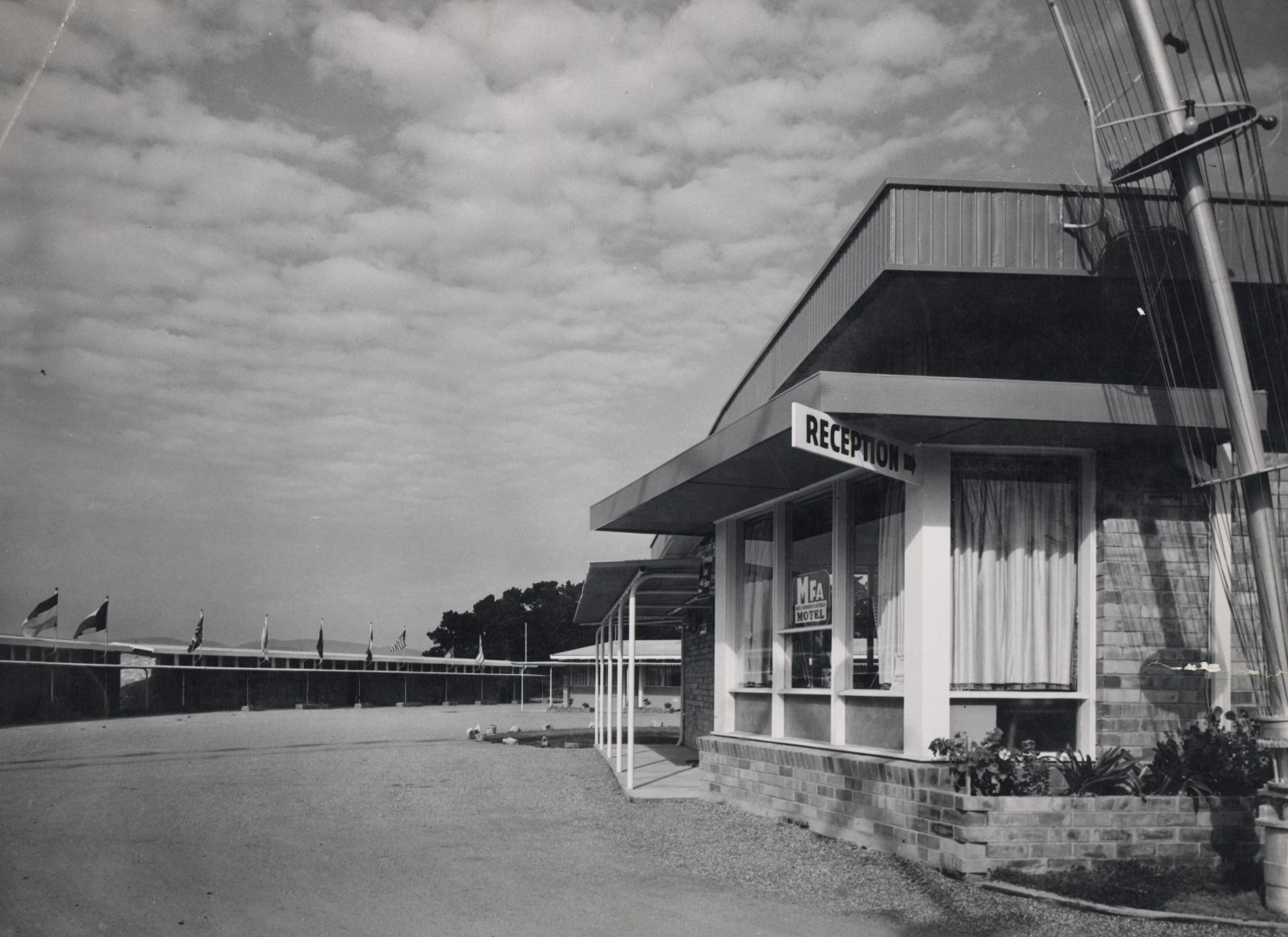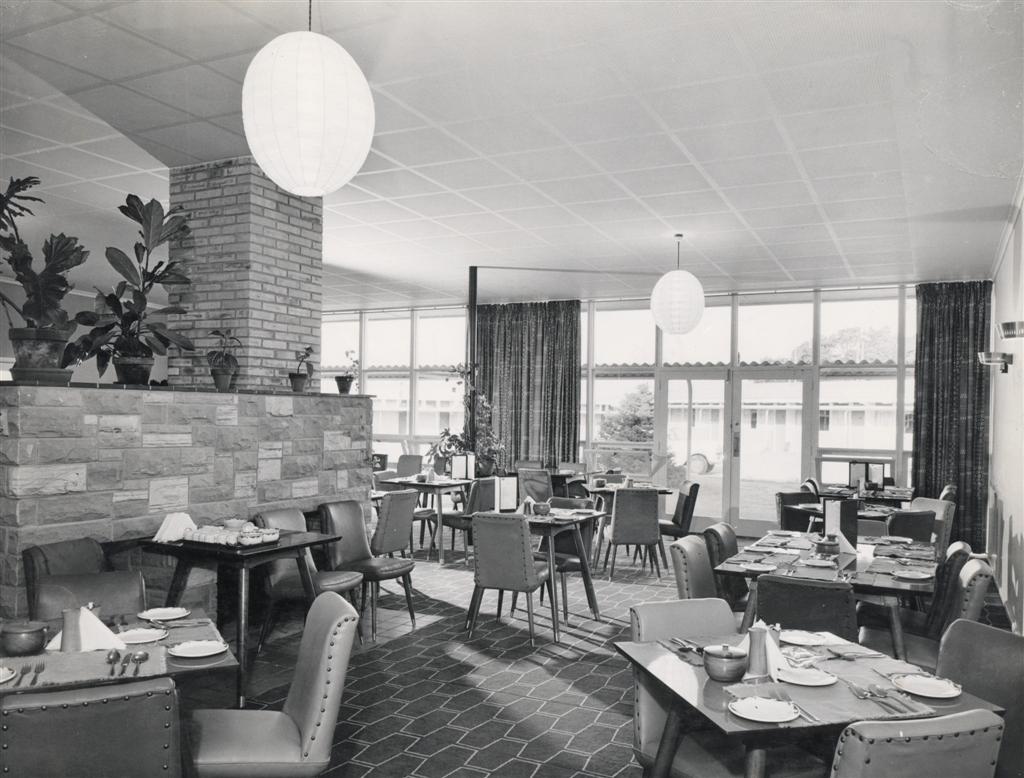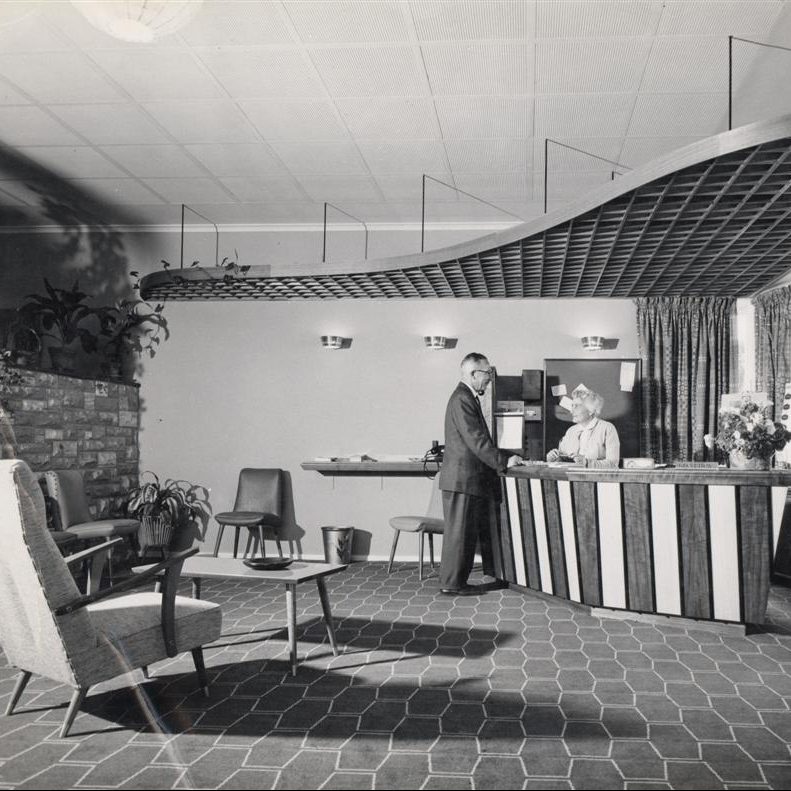 Architect: Jim Moon
The mid-century mecca next to Mona!
The Riverfront Motel was built in 1960 on the banks of the River Derwent for passing travellers on the new Brooker Highway. Part of Glenorchy's post-war suburban and industrial boom, neighbours included Claudio Alcorso's Moorilla property (with houses designed by Roy Grounds), the Electrolytic Zinc Company's smelting works, and Cadbury's art deco chocolate factory and housing estate.
In 1961 the owner added an unusual motel sign: a Googie-style double catenary arch, originally created by Glenorchy businesses to celebrate the 1954 royal visit, which had been languishing in a nearby park for several years. Major extensions to the dining room were completed in 1970, with a bar, function space, dance floor, and an additional story added. As a result, the motel became a popular venue for community events, with wedding receptions, school leavers dinners and fund-raising events through the 1970s and 80s.
Dark times followed in the 1990s due to increased competition from budget hotel chains, and, if the stories are true, becoming a home for mildly nefarious activities, interrupted by occasional visits from the authorities. Purchased by the Beck family in 2003, the motel is now undergoing a gradual program of sensitive refurbishment with the help of local design company BOYDE. The property still includes many original features in the restaurant, guest rooms, the Royal Arch and a large mid-century house, designed by John Anderson.
Built: 1954, 1960. Alterations: 1970
Guided Tour Times on both day: 10 am, 11 am and 12 pm
Duration: 45 min
Note: please park along Strathaven Drive and walk under the yellow arch to reception for their arrival. Some additional parking may be available under the archway. Tours to commence at the main reception building.
Late Twentieth Century (1961-2000)
Mid-Twentieth Century (1940-1960)
Level Changes
Uneven Surfaces
See. Snap. Share. Win.
Share your pics of your favourite places and the stories that go with them on Instagram or Facebook, using the hashtags #oh_hobart and #oh_launceston to enter this year's photo competition. Stay tuned for a host of prizes.