Robin Hill
Flowerpot (address given to registrants only)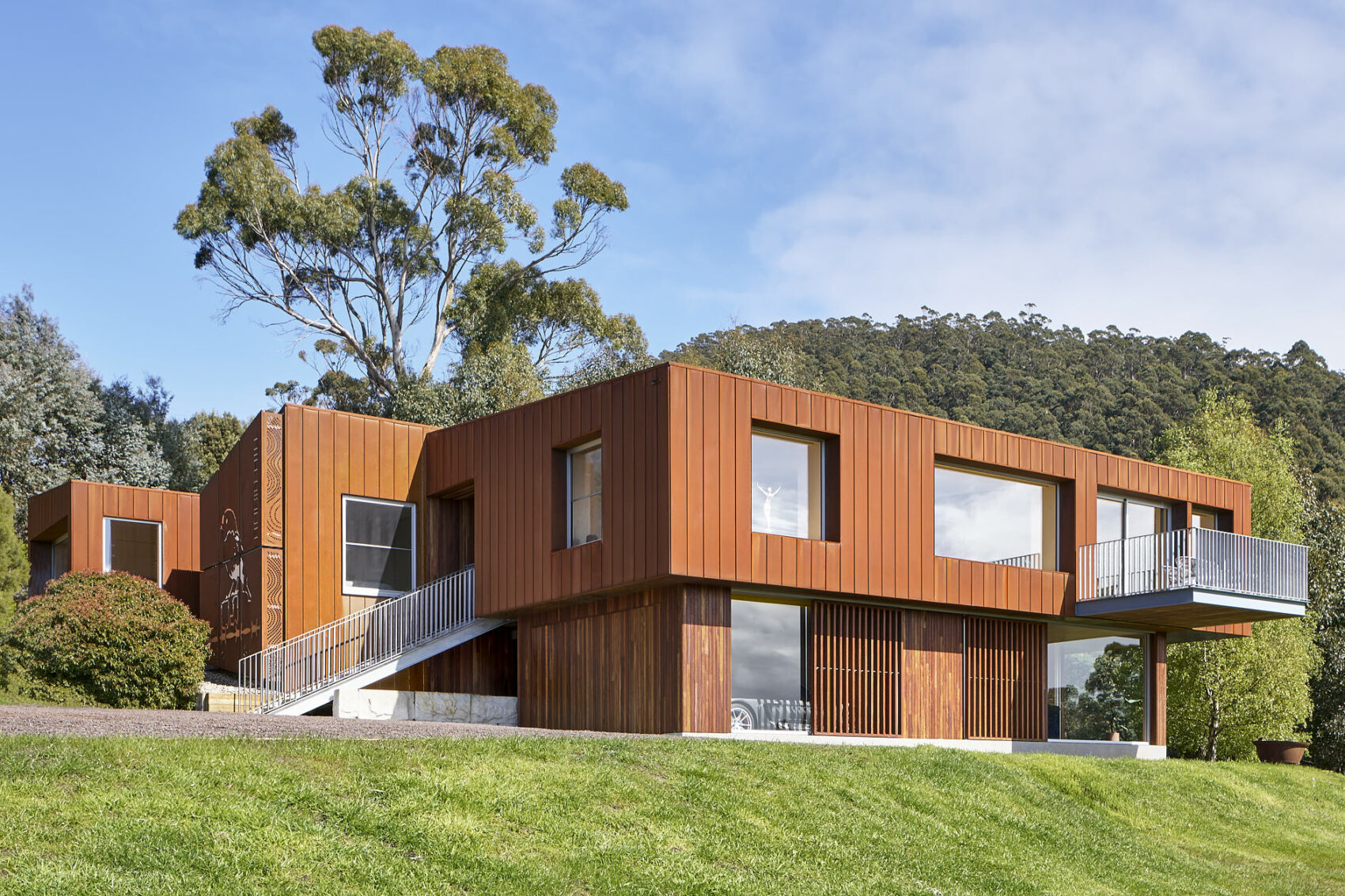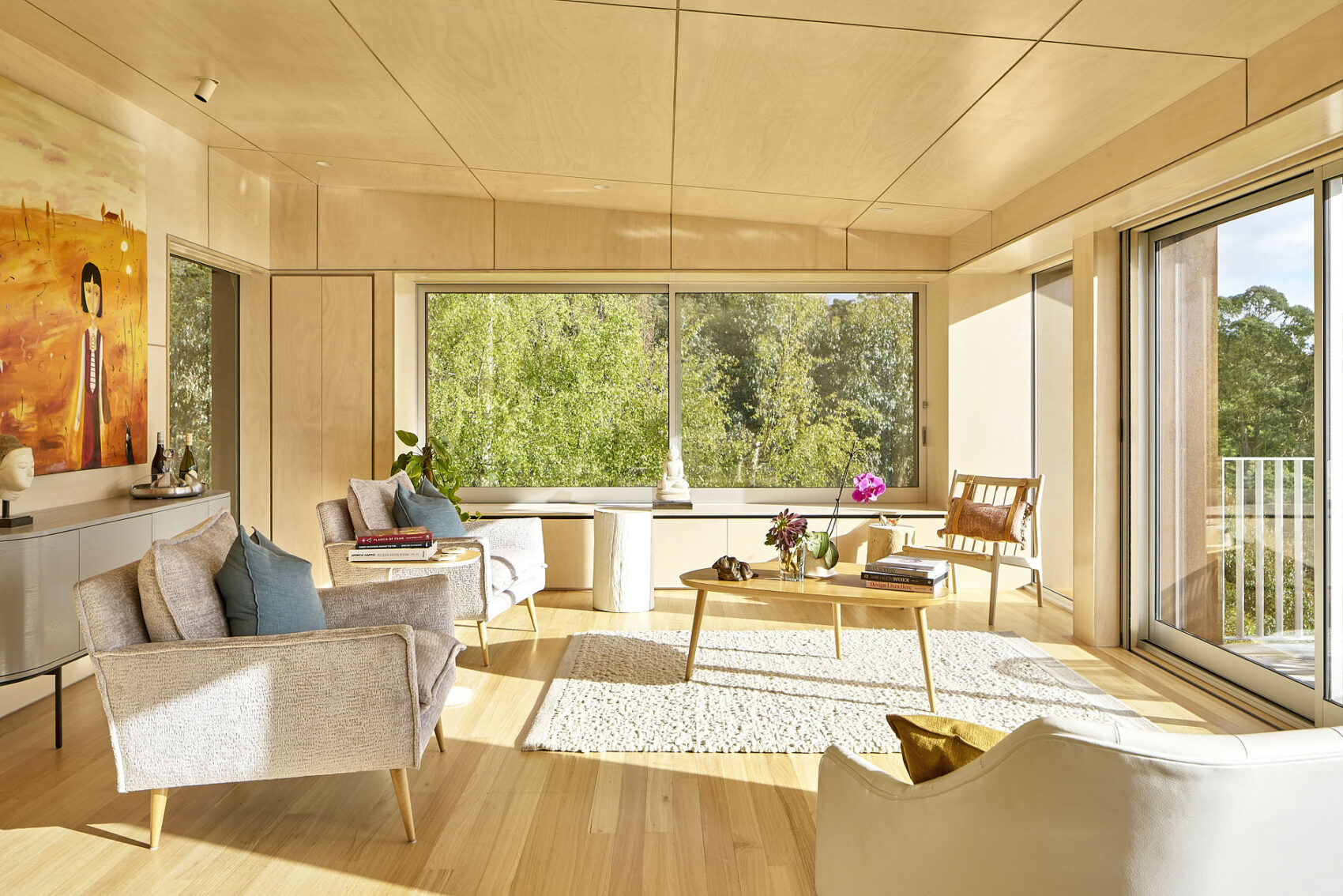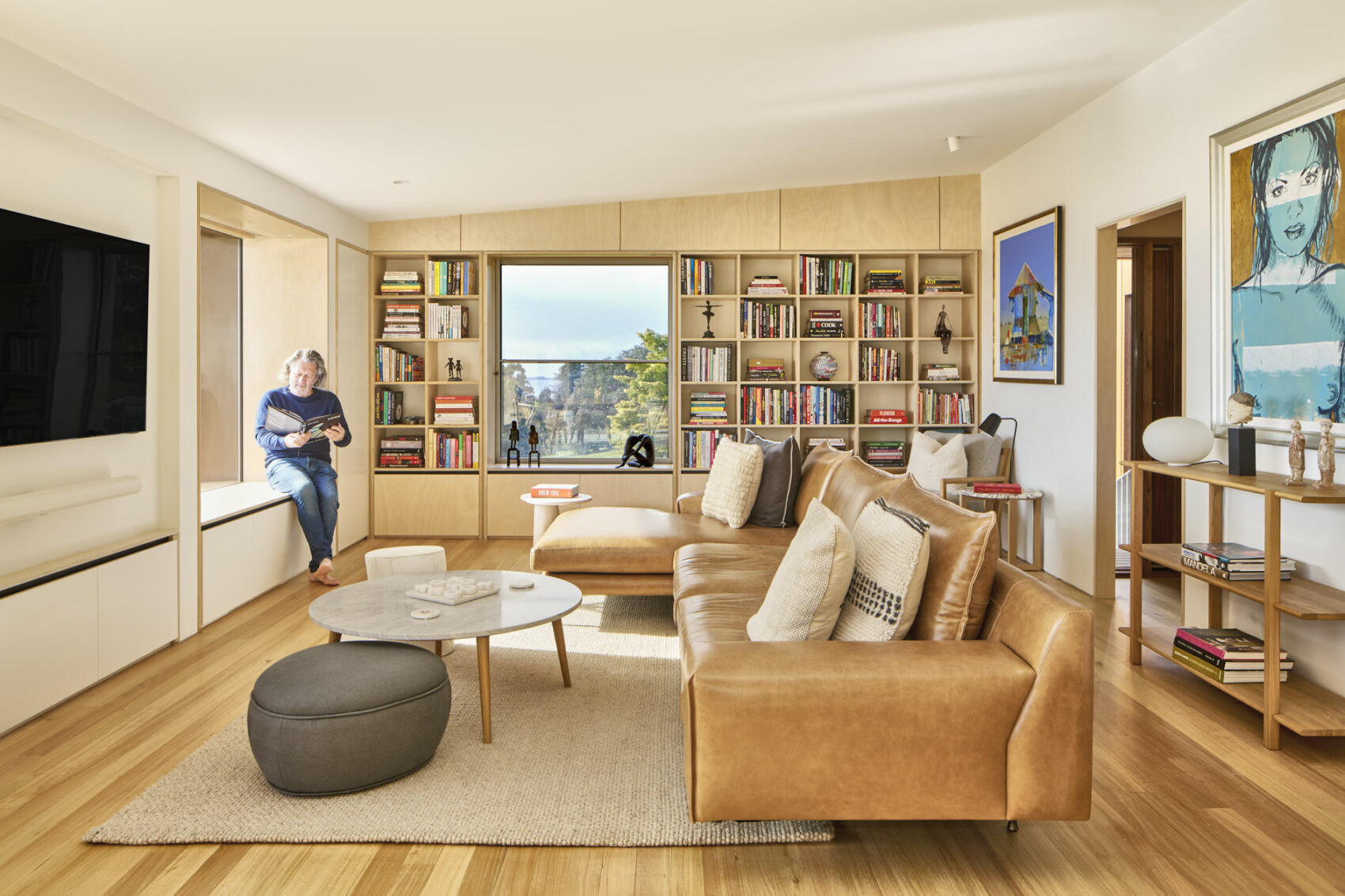 Architect: Biotope Architecture and Interiors (2023)
Biotope is renowned for a design approach that encourages sustainability and the economical use of materials. Taking cues from Scandinavian minimalism, Robin Hill artfully employs bold materials such as Corten steel, galvanized steel, and timber, to engage with its rural landscape.
Robin Hill is located on a rural block with extensive panoramic views to North West Bay and Bruny Island. The existing house was a corrugated iron clad dwelling with small windows and limited connection to the wider landscape. This project focused on reusing the existing building to extend, renovate and improve the panoramic views, access to light, and the flow of the house.
The sustainable use of the building provided constraints to the design: only the sunroom, bedroom wing and workshop are new additions with the remainder of the house remaining as existing. The existing cladding, windows, and garage door were all recycled. Timber and steel from demolished elements were reused on the project.
The result is a house that appears as a contemporary, new rural house, all the while being a clever alterations and additions project.
Open: Sunday 12 November 2023, 11 am – 1 pm
Please note there is limited parking on road. A shuttle bus will be available from the Apple Crate Shack House between 11 am – 12:30 pm (7 Flowerpot Jetty Road, Flowerpot).
Contemporary (2001-current)
Architectural Design
New to Program
Sustainable Design
See. Snap. Share. Win.
Share your pics of your favourite places and the stories that go with them on Instagram or Facebook, using the hashtags #oh_hobart and #oh_launceston to enter this year's photo competition. Stay tuned for a host of prizes.