St George's Anglican Church, Battery Point
30 Cromwell Street, Battery Point
Saturday, Nov 11
Sunday, Nov 12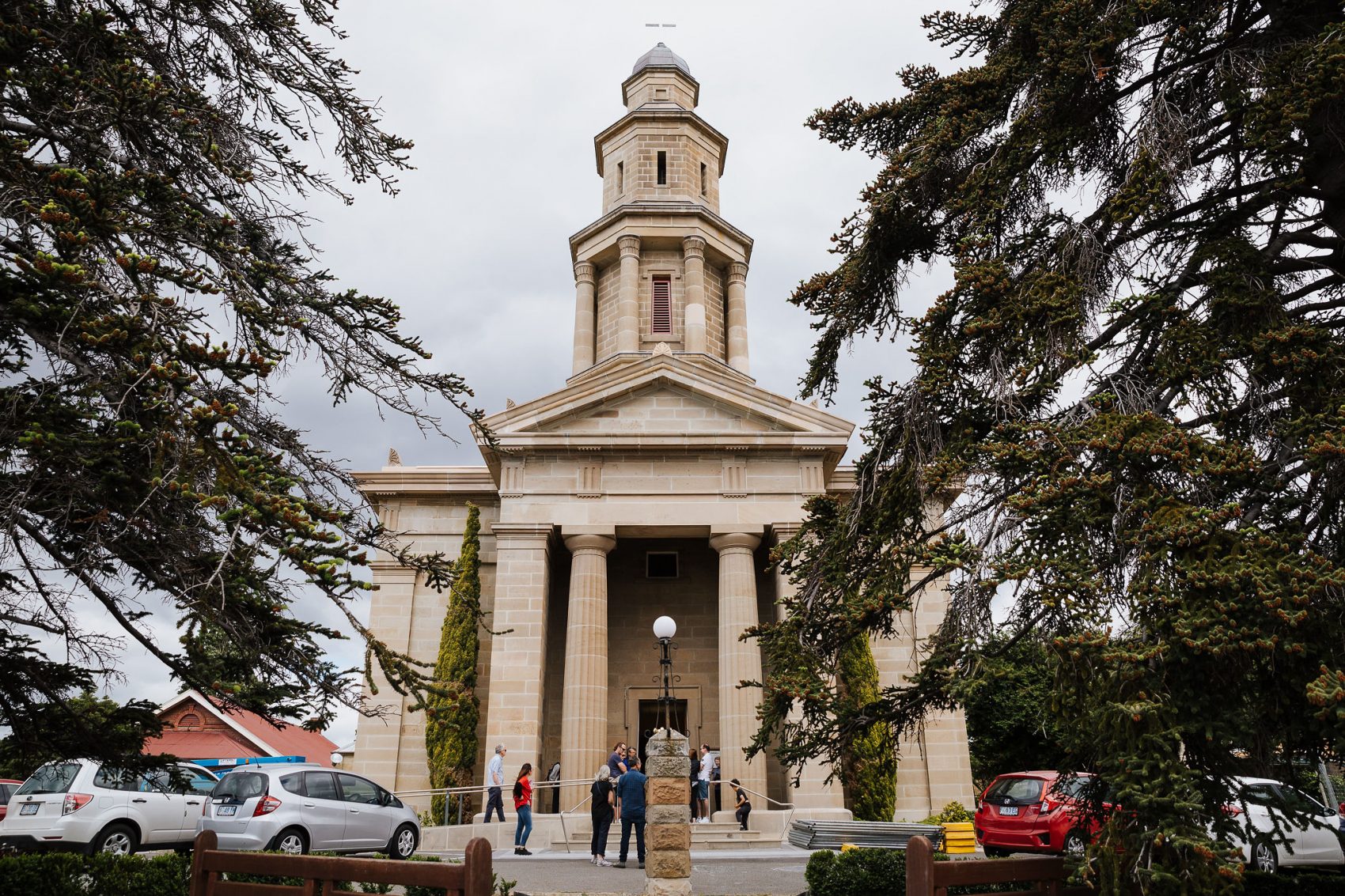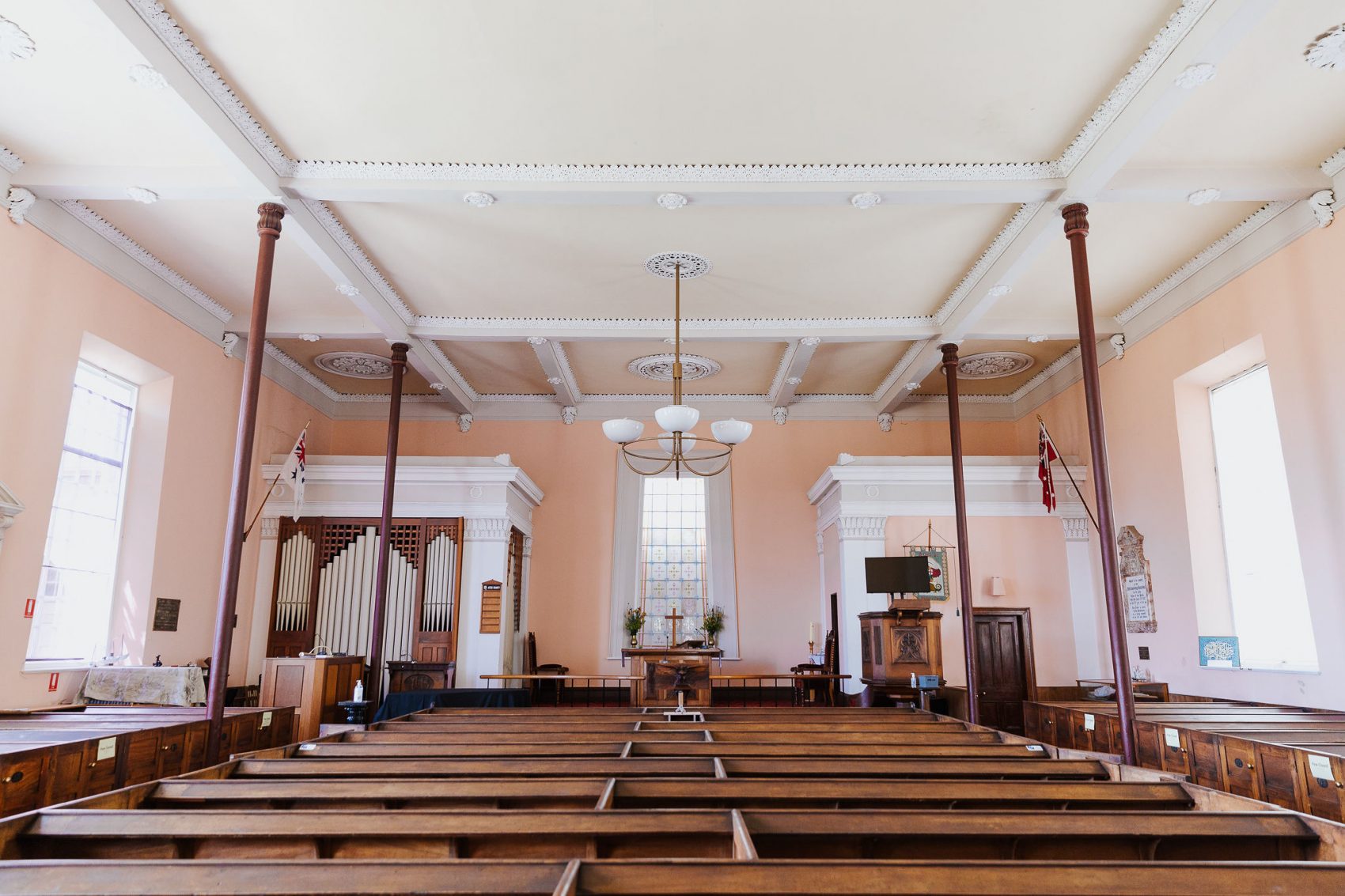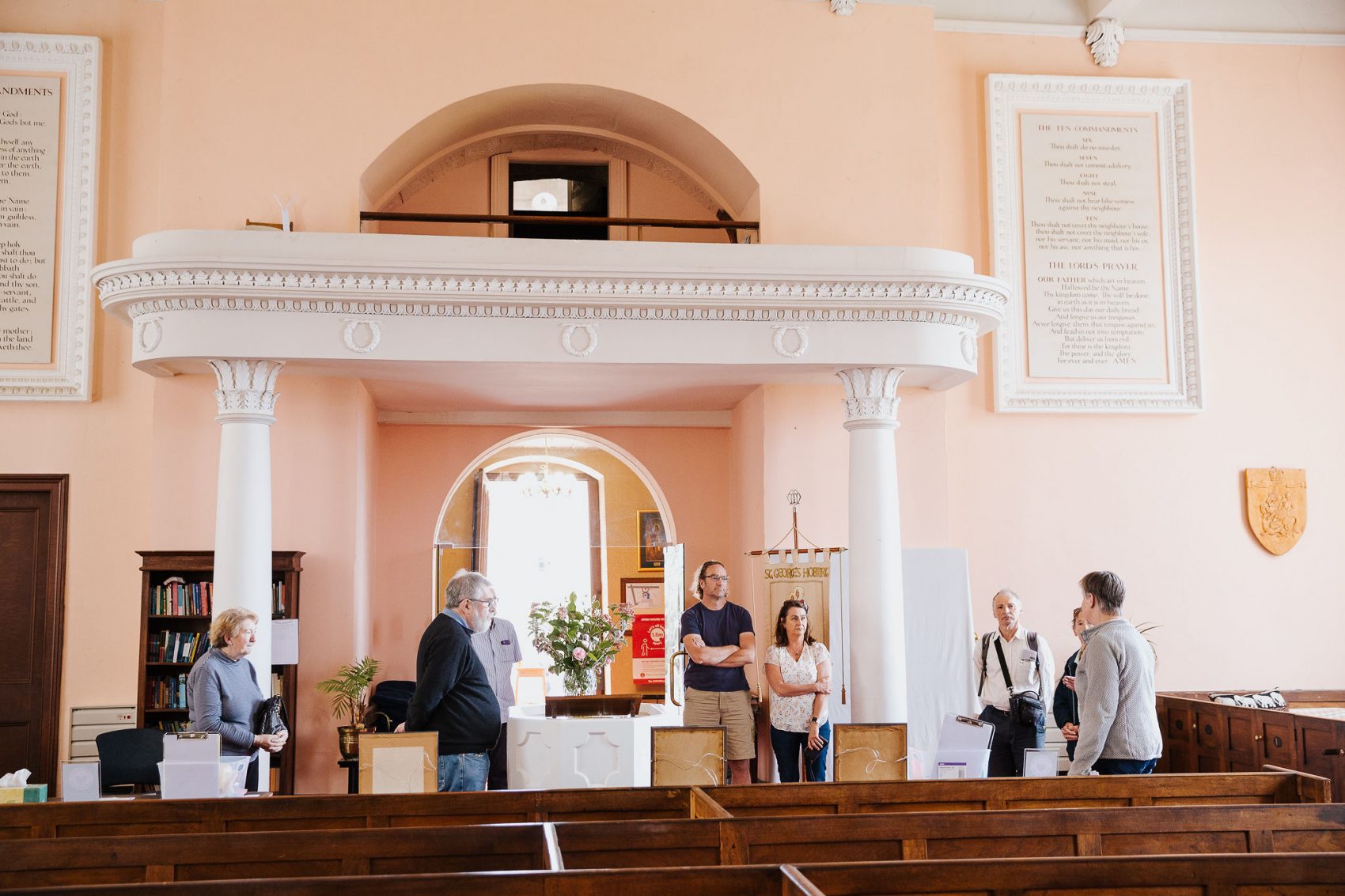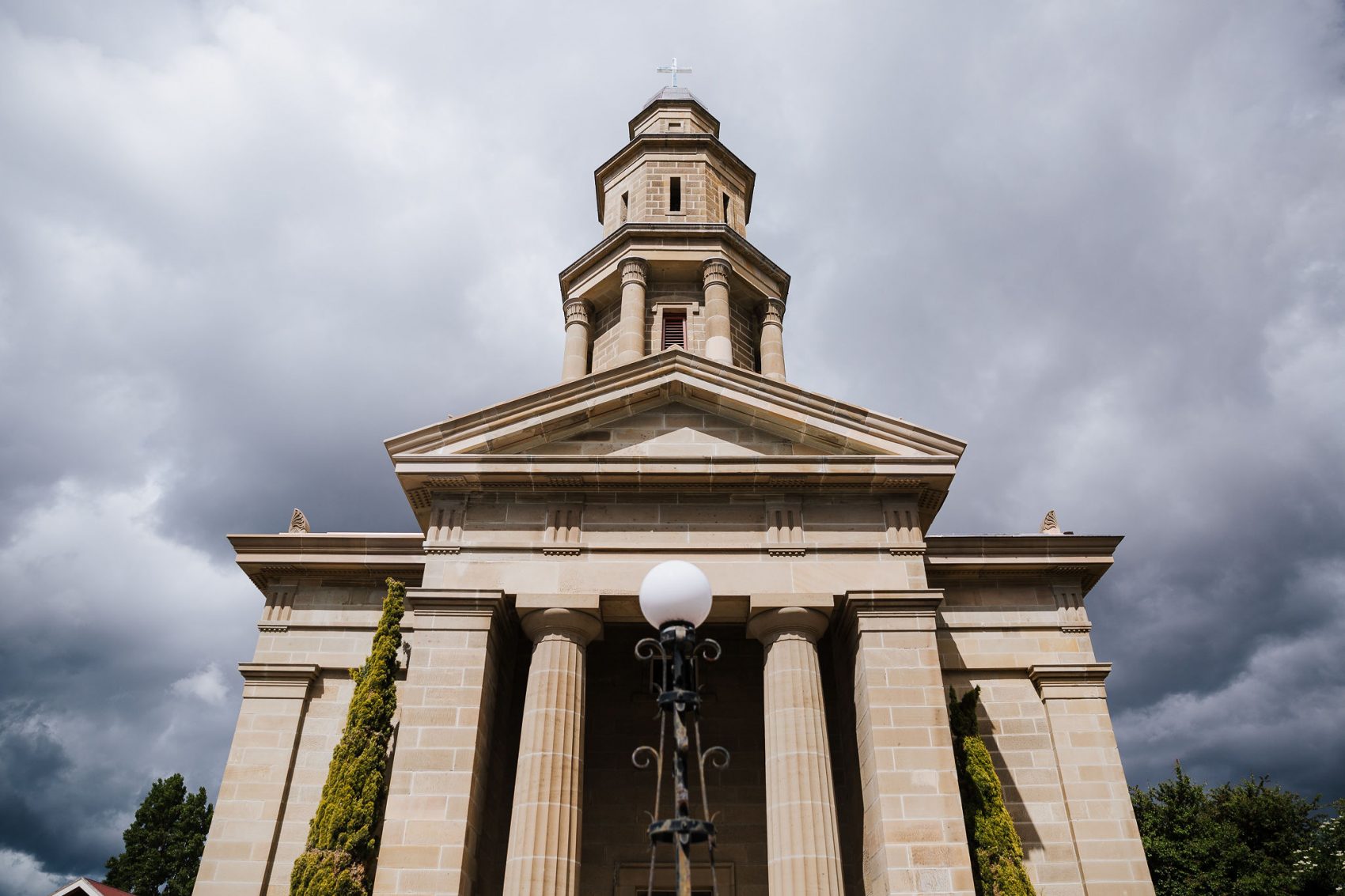 No bookings required, just turn up!
BOOKINGS OPEN AT 10 AM ON THURSDAY, 19 OCTOBER 2023
Architect: John Lee Archer (1838), James Blackburn (1847 + 1888)
St George's Battery Point, located on the highest point in Battery Point, is one of the earliest Anglican churches in Tasmania. The church was designed in the Neo-Classical style then current in London. The Government architect, John Lee Archer, designed the body of the building (1838), while the tower (1847) and portico (1888) were later designed by convict architect, James Blackburn.
Reputedly Australia's finest Greek Revival tower, the four-level stepped octagonal stone tower has columns to a second level and is topped by a lantern form with crucifix. The Doric portico features columns, pilasters, cornice and entablatures, and decorative carvings. The church has an unusual layout, with two side aisles instead of a single central aisle. It still has its original cedar box pews.
Tours: Saturday 11  November, 10 am, 11 am, Sunday 12 November 2023, 1 pm, 2 pm
No bookings required, just turn up!
*  On Saturday, 11 November, Open House Hobart asks everyone to observe a minute silence at 11 am for Remembrance Day.
Pre-separation Colonial (1836-1850)
Heritage
History of Hobart
See. Snap. Share. Win.
Share your pics of your favourite places and the stories that go with them on Instagram or Facebook, using the hashtags #oh_hobart and #oh_launceston to enter this year's photo competition. Stay tuned for a host of prizes.