Stoney Rise
96 Hendersons Lane, Gravelly Beach, lutruwita (Tasmania)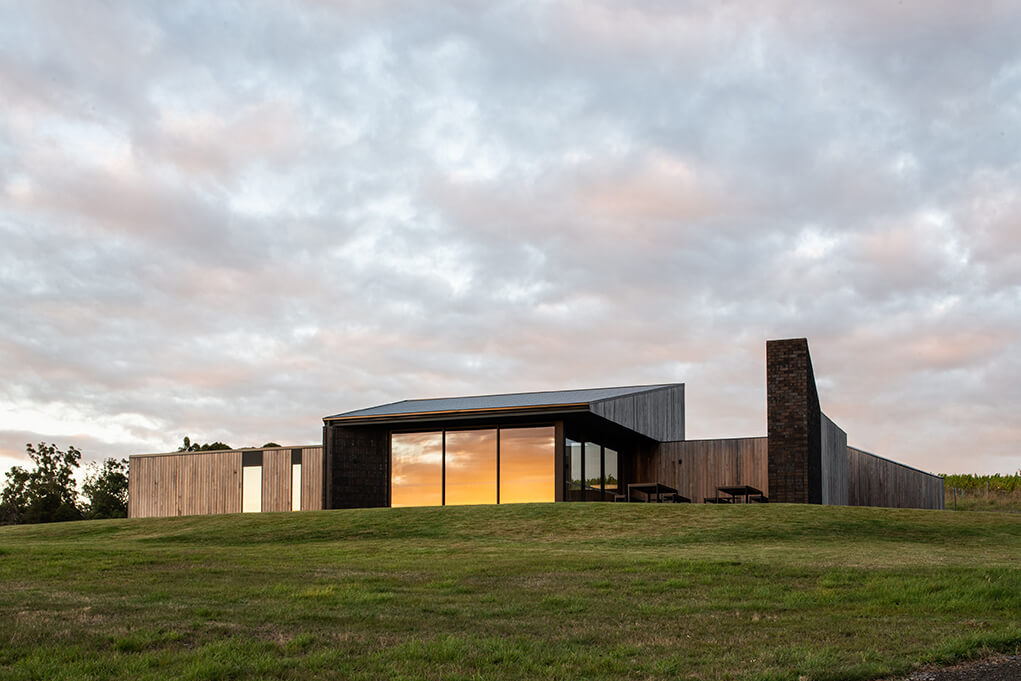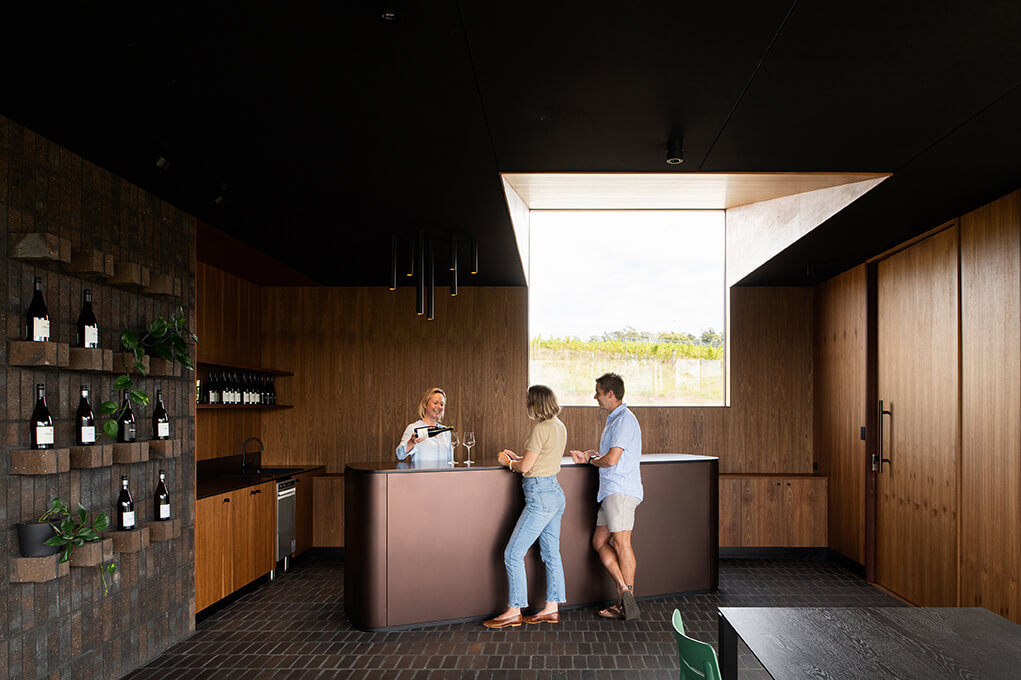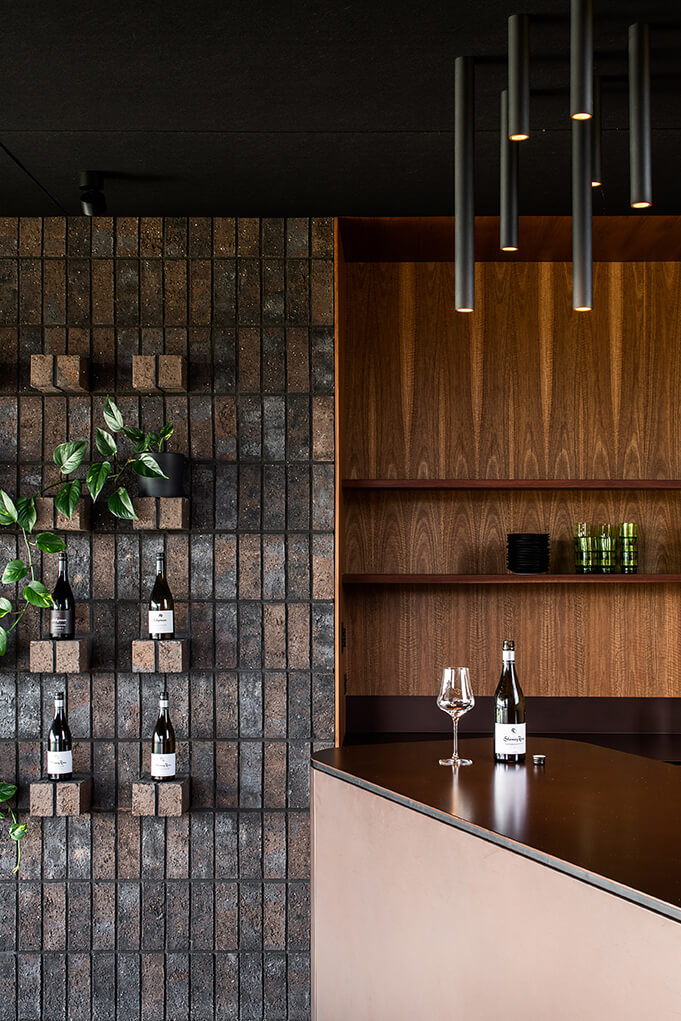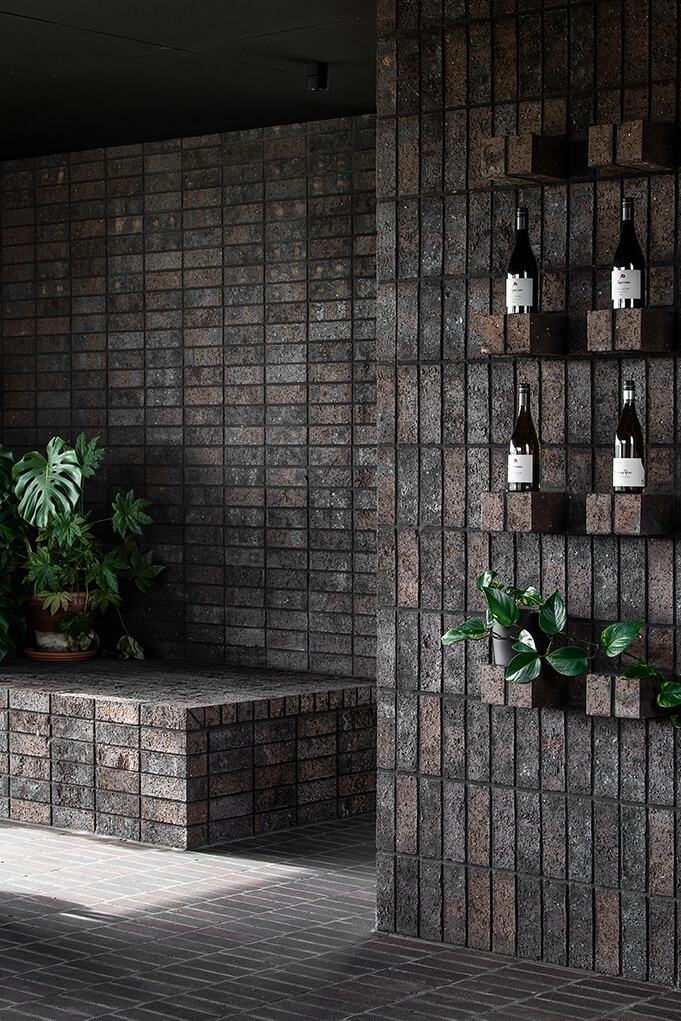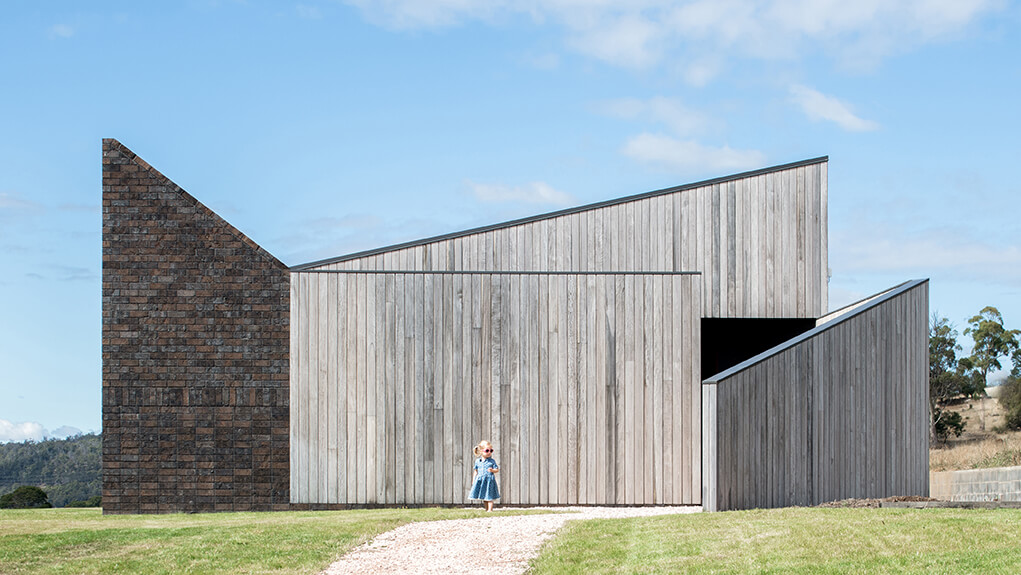 BOOKINGS OPEN 12 NOON, FRIDAY AUG 13, 2021
Stoney Rise is Cumulus' latest addition to the winery cellar door culture in Tasmania. Located in the heart of the Tamar Valley region at Gravelly Beach, this cellar door is a destination for both tourists and locals alike. Like a grape, this project has grown from the seeds of close collaboration with the client. Despite its small footprint, the building is enriched by material selection and simple architectural gestures such as plinths, edges and blade walls.
As you drive in upon the brow of the contour, the long face of the building welcomes you. The layout is in-the-round; by the time you have parked it has folded back in on itself. As you walk toward the building it begins to unfold again, leading you out of the wind and towards a glimpse of a shiny burgundy handle and your journey through the building begins.
Architect: Cumulus Studio
Highlights: Award-wining project in the Tasmanian Architecture Awards 2021
Building Specs: Type: winery. Built: 2020
Pre-booked Tours: 10 am and 11 am
Duration: 40 minutes
BOOKINGS OPEN 12 NOON, FRIDAY AUG 13, 2021
Contemporary (2001-current)
Architectural Design
New to Program
Pram Friendly
Wheelchair Friendly
See. Snap. Share. Win.
Share your pics of your favourite places and the stories that go with them on Instagram or Facebook, using the hashtags #oh_hobart and #oh_launceston to enter this year's photo competition. Stay tuned for a host of prizes.