Tasmania's History House, Richmond
15 Wellington St, Richmond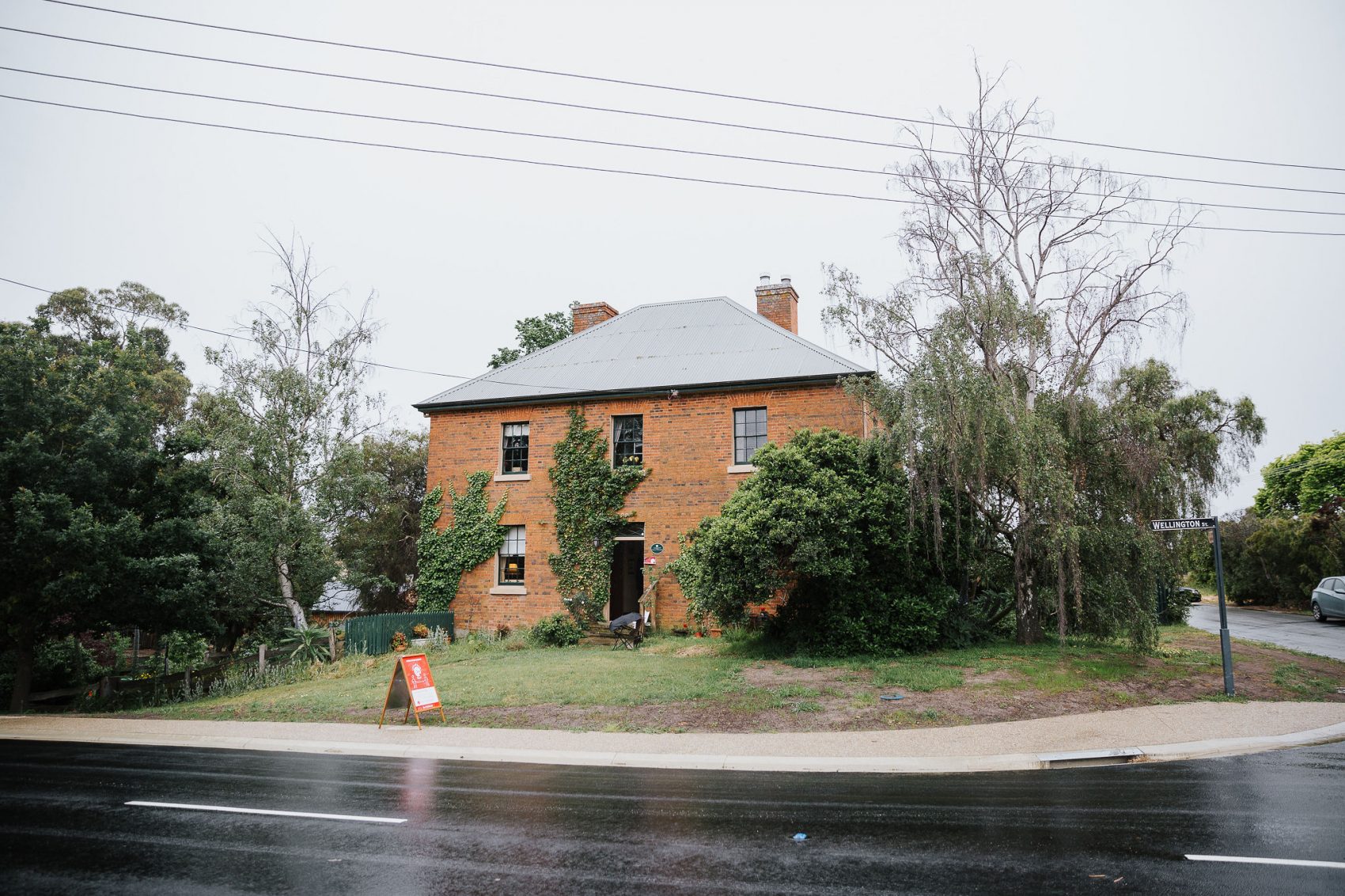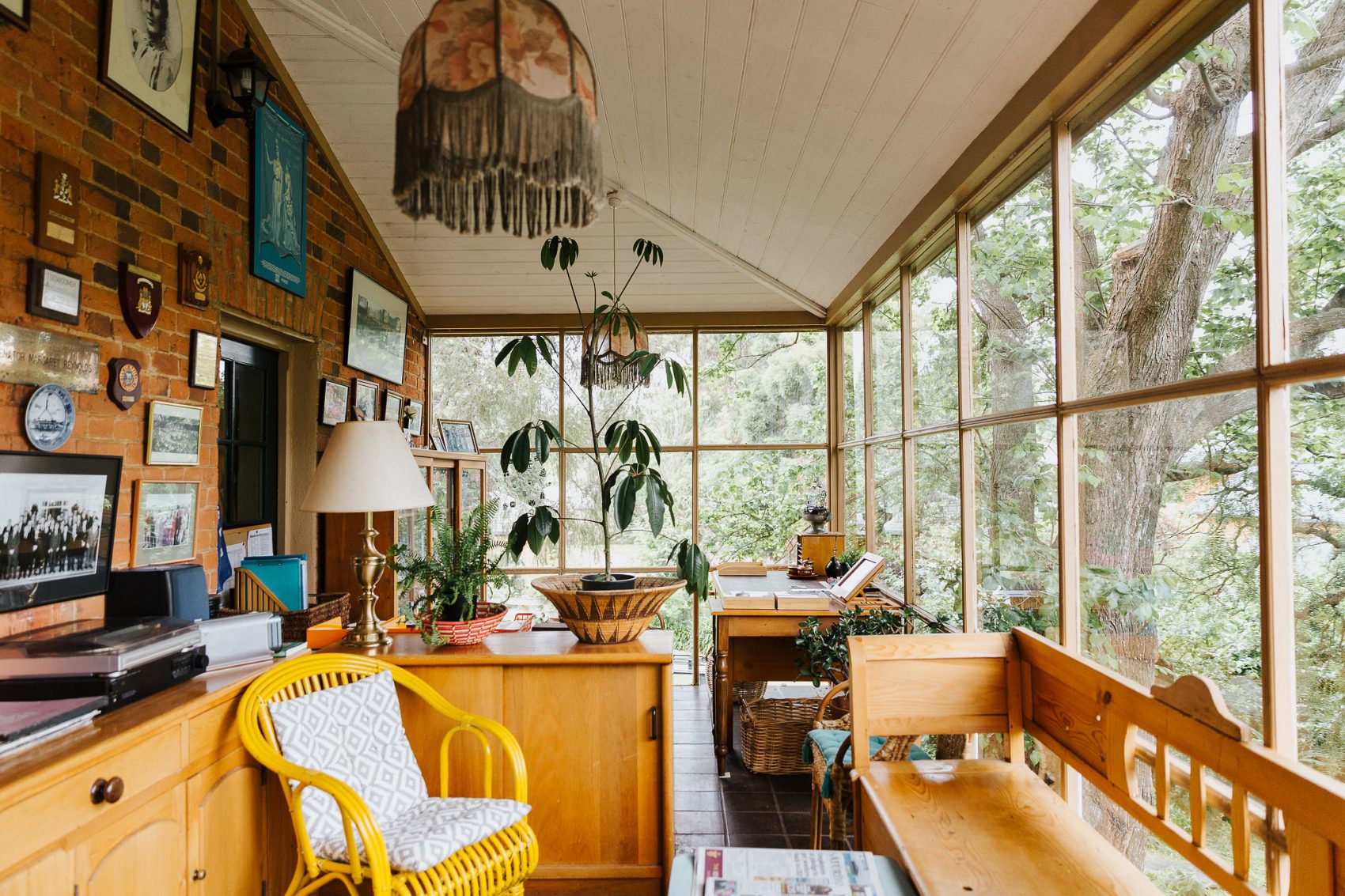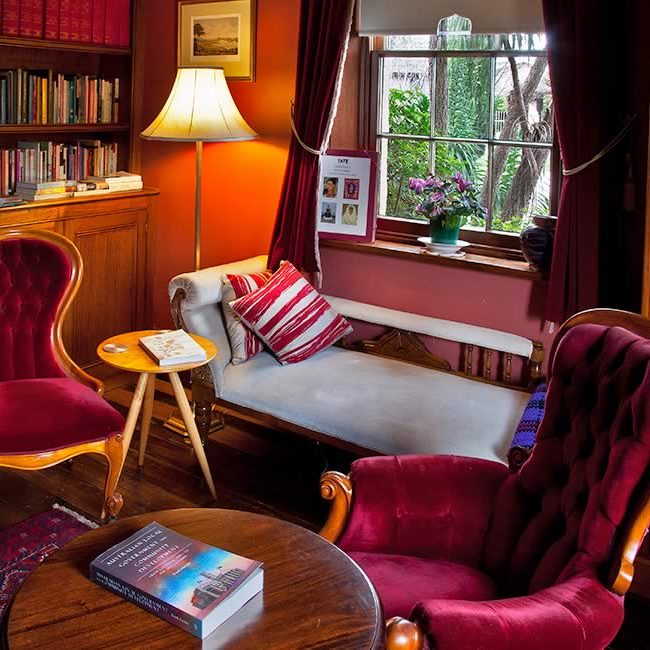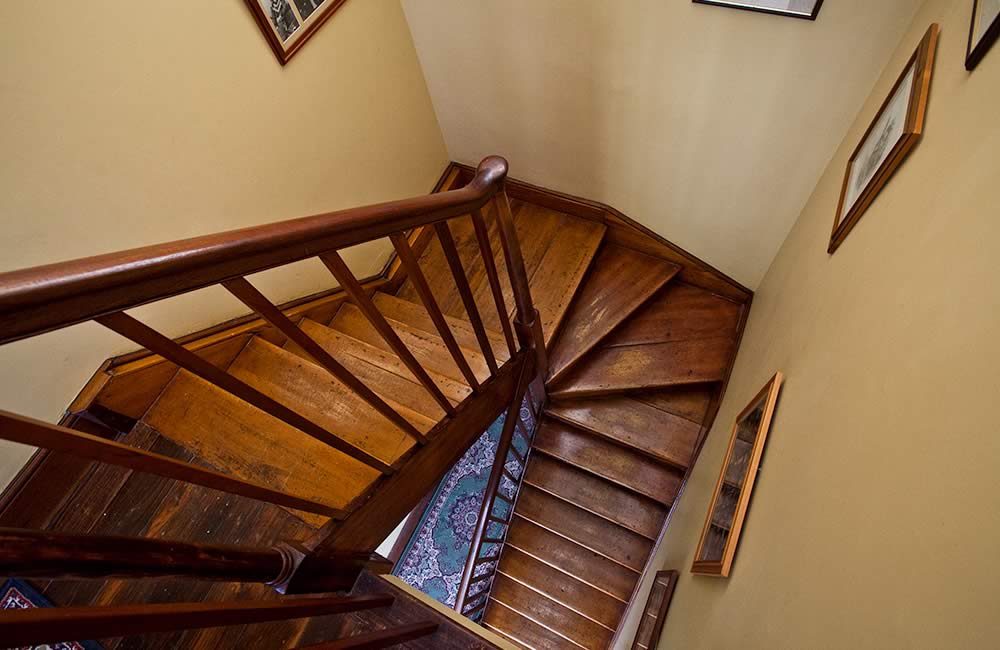 BOOKINGS OPEN 12 NOON, TUESDAY 26 OCTOBER, 2021
Built: 1826 (lower levels) 1939 (main house)
This house has links to so much of Tasmania's early history!
Originally known as the Jolly Farmers Inn, it was built in stages with the basement brick structure dating back to 1826. The house was built by Simon McCullough, an Irish convict pardoned for his role in apprehending a murderer in 1825. It is thought the first stage was the two room cellar which has solid brick walls and a fireplace, and also features a narrow 'embrasure' between the walls to protect the property from bush-rangers.
By 1839 the house was described as 'acommodious new two-storey brick house containing five good rooms on the ground floor, four upstairs with kitchen and cellar below'. It is a Georgian style building that has original floors, NSW cedar doors, window casements and mantelpieces. Some window panes are original glass dating from the 19th century.
While the house has been restored to suit modern living standards, there are many reminders of the past. At the front door the well-worn stone step indicates the number of visitors to Tasmania's History House over the past 188 years. In the front room, the trap door reminds us that this room was the original bar where many barrels and bottles were hauled up from the cellar below.
The 1842 census records that Simon McCullough lived in the house with his wife Mary (O'Keefe), their four children, and five convicts. Simon died in 1884 and the house has been a private residence for 130 years. The Jolly Farmers Inn has also been known as the Union Hotel and Stratford House. In 1974 there was a prime ministerial visit when Gough and Margaret Whitlam stayed overnight while visiting then Federal Member for Franklin Ray Sherry and his family.
Guided Tour Times: 10 am, 11 am, 12 pm and 1 pm
Duration: 30 minutes
BOOKINGS OPEN 12 NOON, TUESDAY 26 OCTOBER, 2021
Pre-separation Colonial (1836-1850)
Heritage
History of Hobart
Level Changes
Stair Access Only
Uneven Surfaces
See. Snap. Share. Win.
Share your pics of your favourite places and the stories that go with them on Instagram or Facebook, using the hashtags #oh_hobart and #oh_launceston to enter this year's photo competition. Stay tuned for a host of prizes.