The Port Of Hobart Tour | TasPorts
Brooke Street Pier, Hobart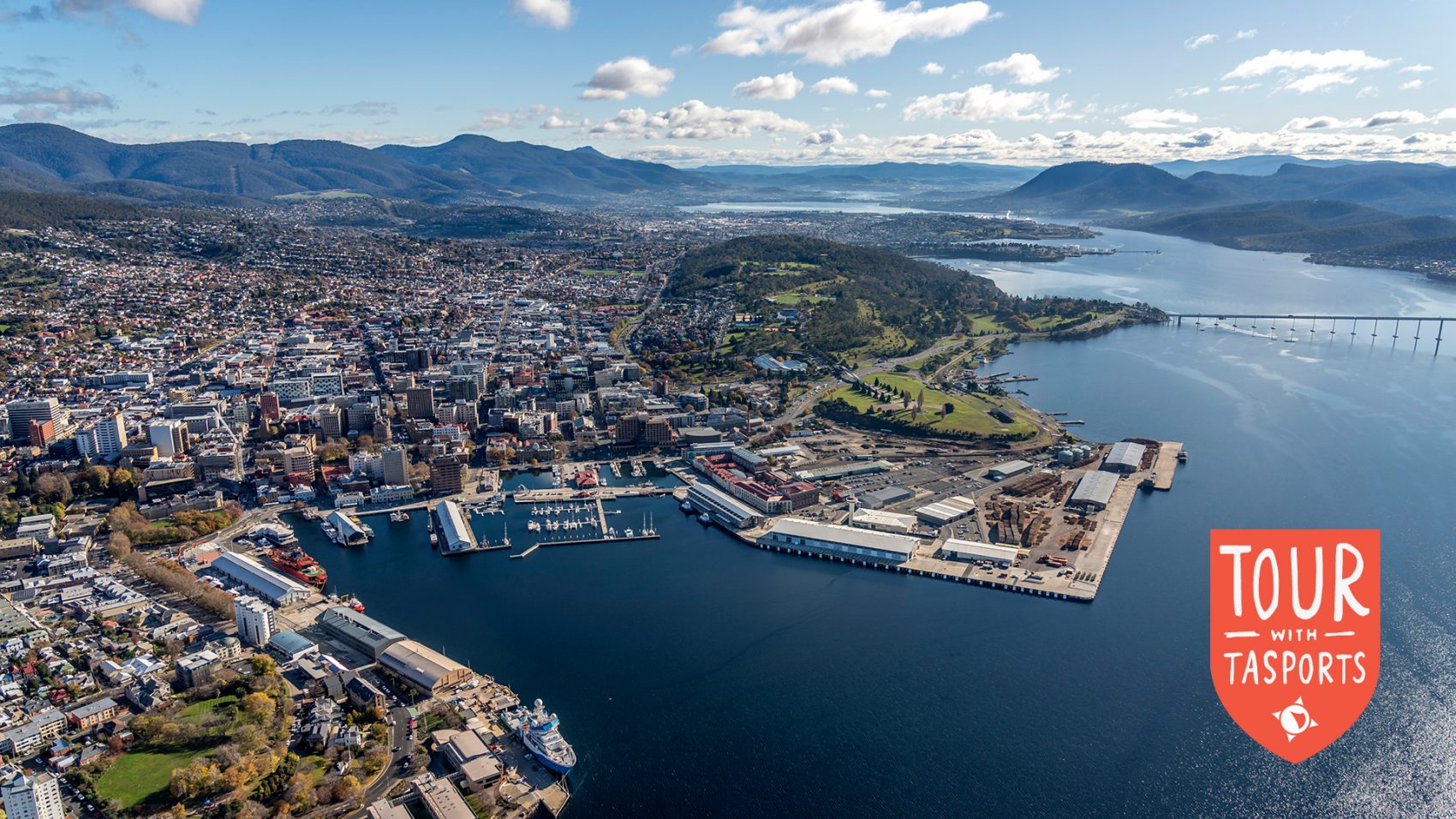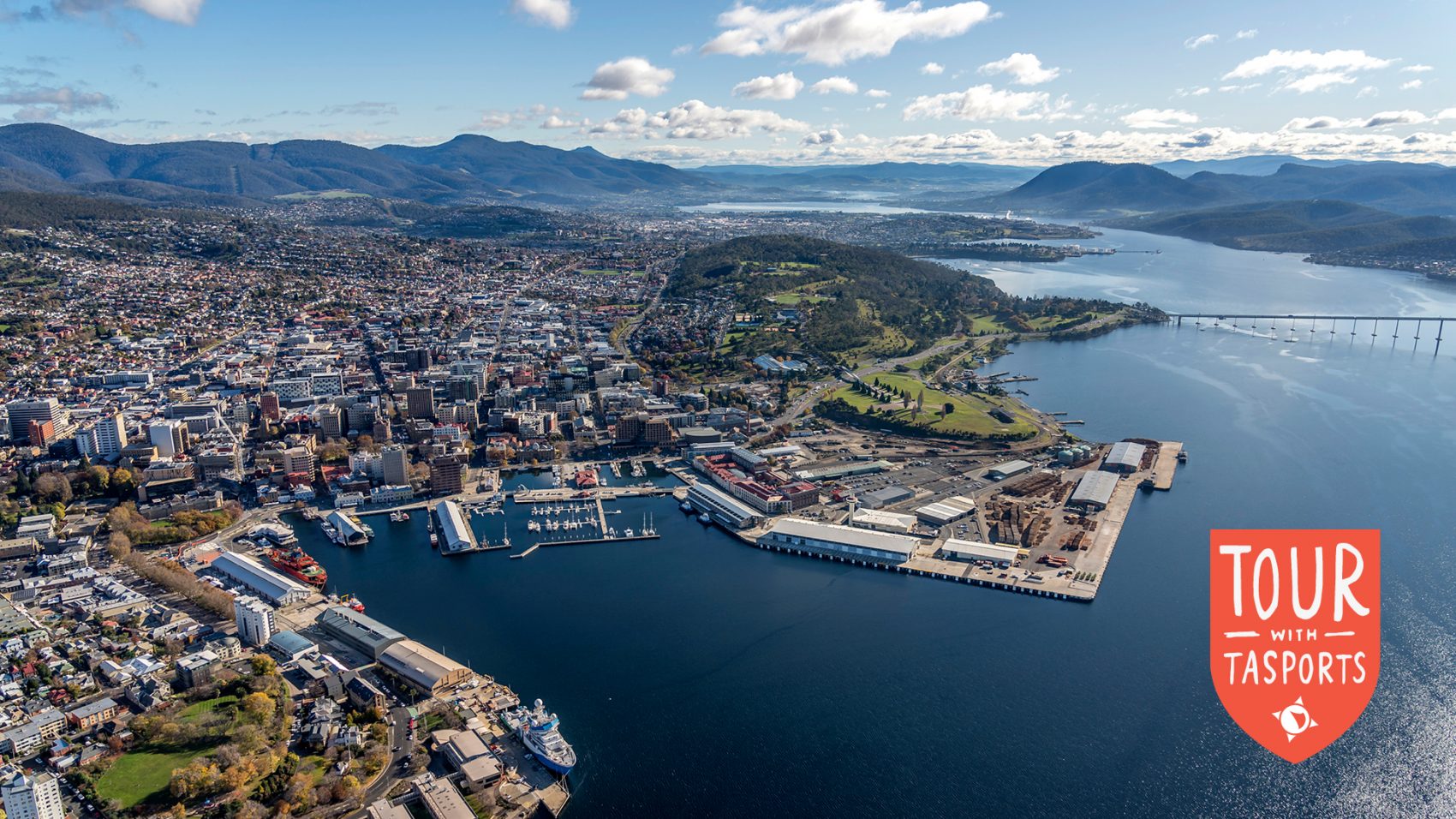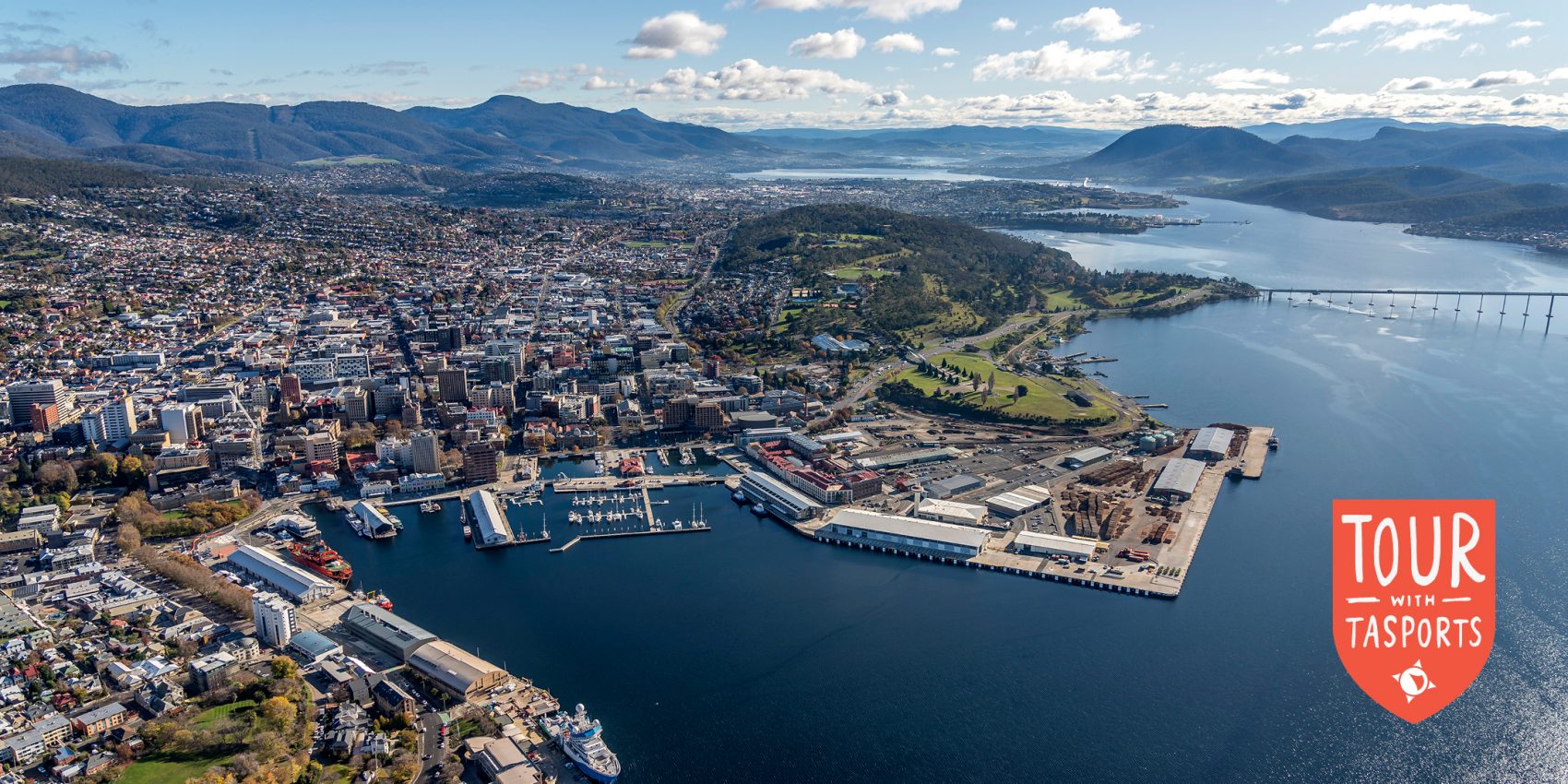 BOOKINGS OPEN 12 NOON, TUESDAY 26 OCTOBER, 2021
Welcome Aboard!
On behalf of TasPorts and Open House Hobart, it gives us great pleasure to welcome you onboard the Peppermint Bay II for the inaugural Tour with TasPorts.
Join us for a 45-minute cruise as TasPorts shares with you behind-the-scenes insights into one of Australia's most iconic working ports.
The Port of Hobart is Australia's second oldest port and the birthplace of modern Tasmania. Today, the Port supports a variety of industries, including a vibrant Antarctic exploration community, commercial fishing fleet, bulk fuel imports, bulk log exports, as well as tourism, public events, and cruise.
Your Tour with TasPorts begins at Brooke Street Pier, and is hosted by The Gents, Brady Michaels and Dale Campisi. From here, we will tour along Sullivan's Cove, with its historic docks, wharves, and piers. Next, we will travel north past TasPorts' Port Tower and security-regulated port areas. We will then set sail past Huon Quays and Domain Slipyard, under the Tasman Bridge to Selfs Point Fuel Terminal, before returning to Brooke Street Pier.
Along the way, you will view landside operations from the water while learning more about how a modern port operates, our marine safety activities, and future plans for this iconic port. We might even catch the Yandeyarra and Mount Florance tugs or the Kelly pilot boat in action!
For more information, please visit TasPorts
Pre-booked Tours: 10 am, 11.15 am, 12.30 pm and 1.45 pm
Duration: 45 minutes
Cost: $10 per person
All ticket fees will be donated to the Maritime Museum of Tasmania. You can read more about the Museum and its work here.
BOOKINGS OPEN 12 NOON, TUESDAY 26 OCTOBER, 2021
Commercial
Industrial
Transport
Contemporary (2001-current)
Federation/Edwardian (1902-1918)
Interwar (1919-1940)
Late Twentieth Century (1961-2000)
Mid-Twentieth Century (1940-1960)
Pre-separation Colonial (1836-1850)
Victorian (1851-1901)
History of Hobart
New to Program
Suitable for Children
See. Snap. Share. Win.
Share your pics of your favourite places and the stories that go with them on Instagram or Facebook, using the hashtags #oh_hobart and #oh_launceston to enter this year's photo competition. Stay tuned for a host of prizes.