THE ROX
160 Elizabeth Street, Hobart, TAS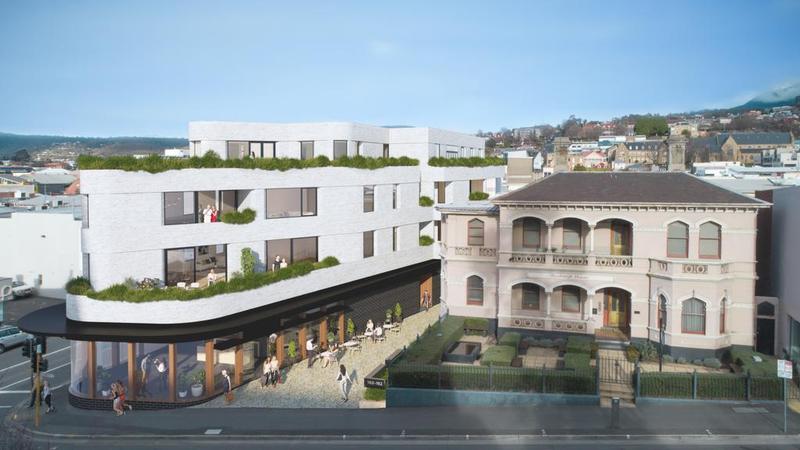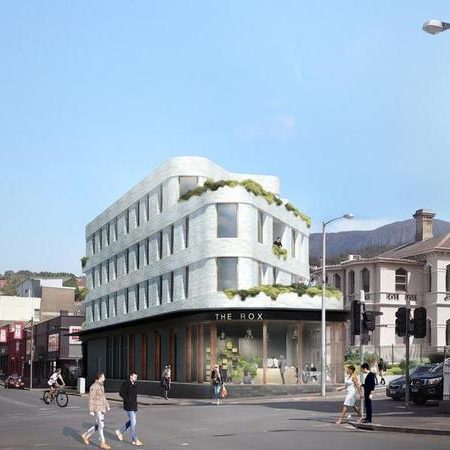 Architect: Core Collective
The Rox is currently under construction and is nestled amidst a number of historic buildings, including Roxburgh House, Westella and the Uniting Church. The development includes apartments in both new and heritage parts of the site, along with ground-floor commercial space. Its design pays particular consideration to its heritage context and the opportunity to 'rebuild' the inner-city street corner. A generous public forecourt on the sunny side of the building will form a new community within the larger Hobart area.
The project restores the heritage fabric of the original Scotch College building, while adding carefully considered density to the site. The architecture of the new building compliments the existing, while maximising the solar gain and thermal performance of the building, which will serve to minimise the running costs to future occupants of the site.
The Rox looks set to provide residents with quality living and communal spaces with excellent aspect and natural ventilation. The design is the outcome of effective collaboration between architect, builder and client.
Tour Times: 9.30 am, 10.30 am and 12 pm
Duration: 45 min
Note: Please wear closed shoes, hi-vis will be provided on site. Photography is NOT permitted inside this building.
Commercial
Residential
Under Construction
Contemporary (2001-current)
Architectural Design
Sustainable Design
Level Changes
Stair Access Only
Uneven Surfaces
See. Snap. Share. Win.
Share your pics of your favourite places and the stories that go with them on Instagram or Facebook, using the hashtags #oh_hobart and #oh_launceston to enter this year's photo competition. Stay tuned for a host of prizes.