#TheBaeTAS
Unit 12, 8 Margaret Street, Sandy Bay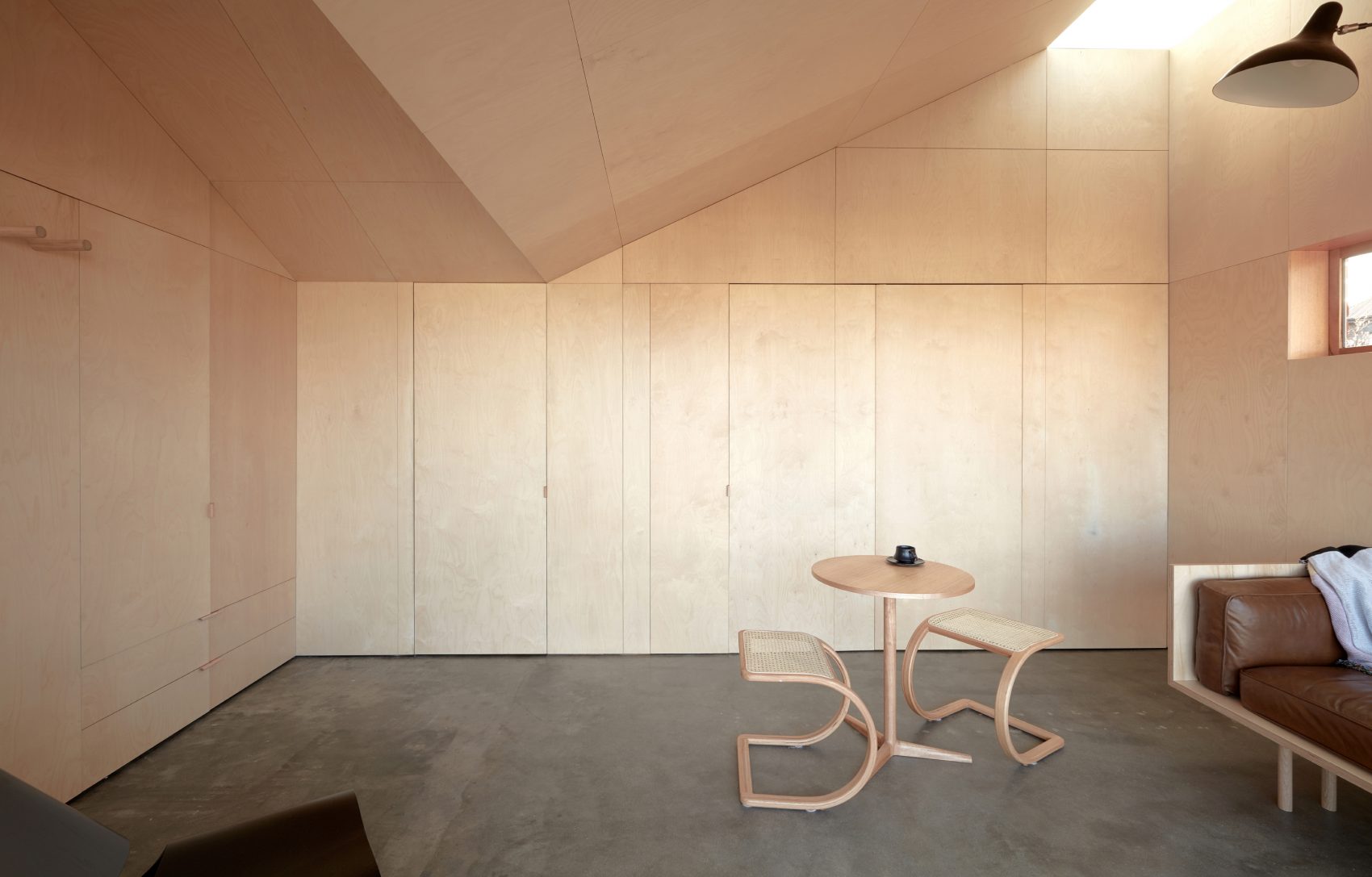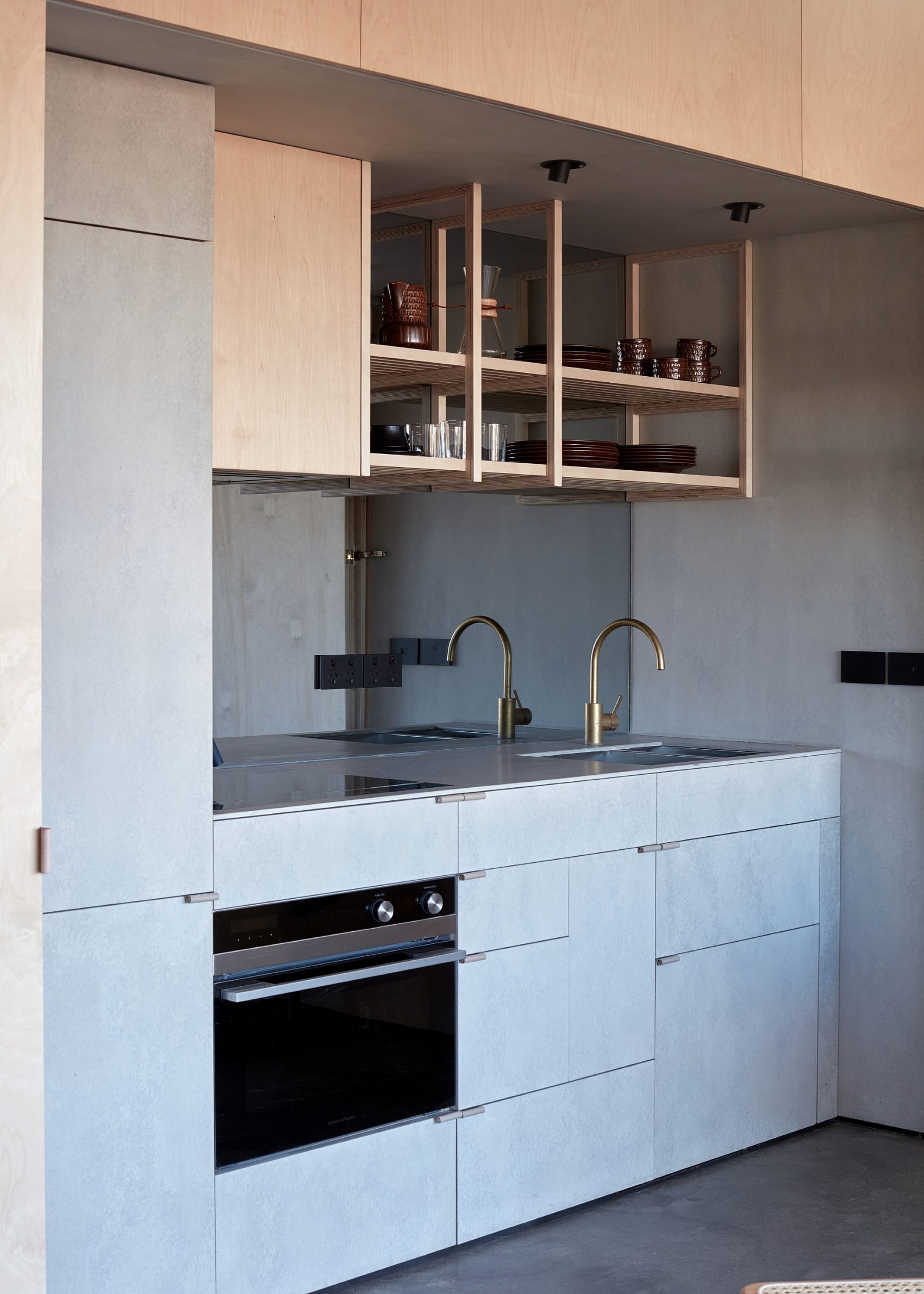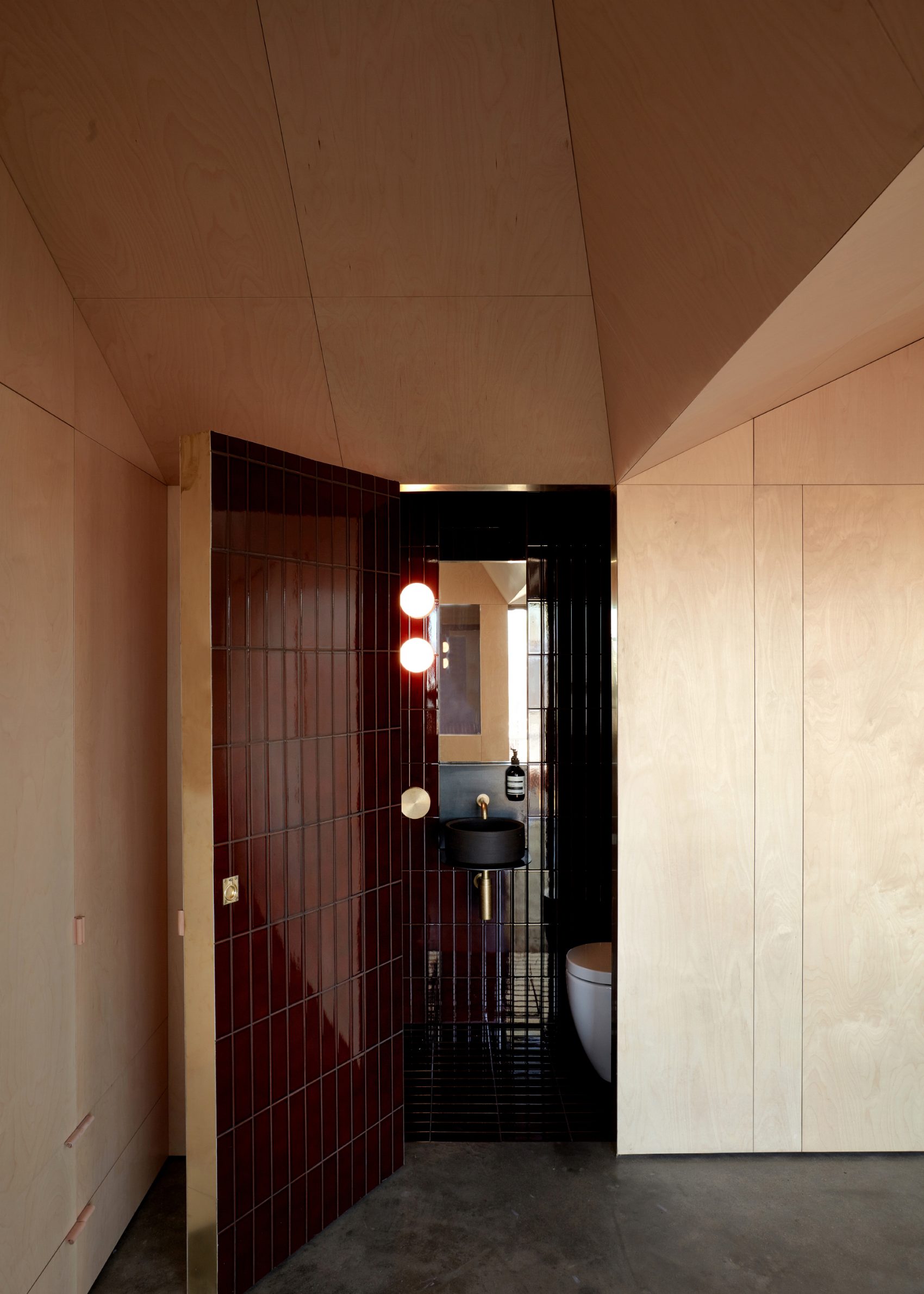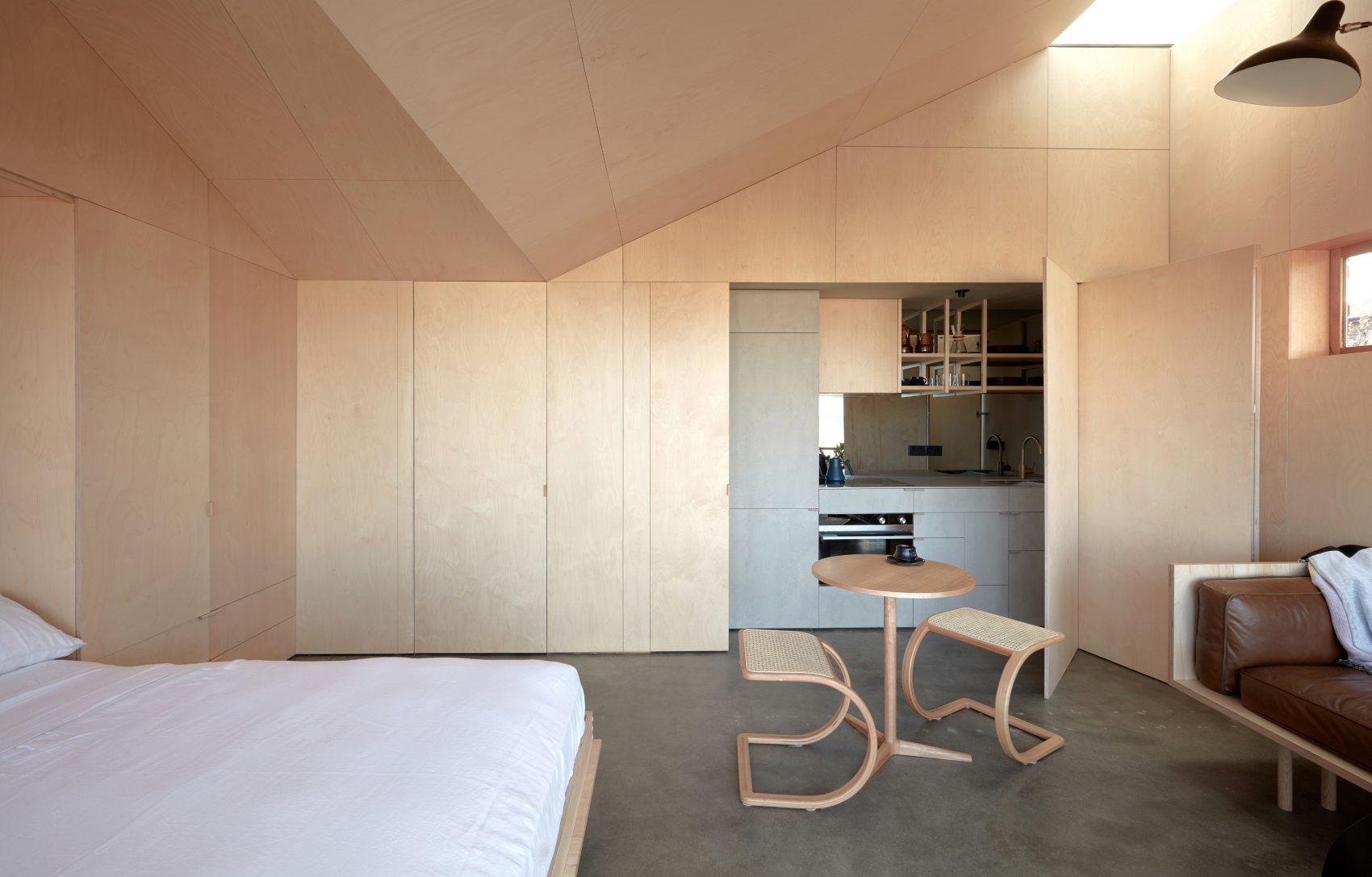 Architects: Alex Nielsen, Liz Walsh (2018)
Designed by two award-winning, emerging architects, #TheBaeTAS is a cleverly reimagined 70's bedsit that generates volume and delight within the existing apartment space. Reconfiguring the floor plan, tightening up the services and implementing some tricky joinery has allowed the architects to open up the living space, which includes a foldaway kitchen, bathroom and bed that allows alternate modes of use and flexibility within the tiny 26.5 square metre floor plan.
The rational replanning of the 70's space enabled the architects to increase the open plan living area, while new vaulted plywood ceilings and skylights introduce light and a sense of volume. The plywood interior conceals and reveals, like a jewellery box enticing the guests to explore and adapt the space as they like. The kitchen and bathroom are reduced to essentials however the finishes and brass fittings add delight and hint of luxury.
Winner, Edith Emery Award for Residential Architecture – Houses (Alterations & Additions), 2019 Tasmanian Architecture Awards and National Award for Interior Architecture, 2019 National Architecture Awards.
Open: Saturday 12 November, 10 am – 4 pm (This building is now closing at 3pm, we apologies for any inconvenience).
Accommodation
Award Winning
Residential
Contemporary (2001-current)
See. Snap. Share. Win.
Share your pics of your favourite places and the stories that go with them on Instagram or Facebook, using the hashtags #oh_hobart and #oh_launceston to enter this year's photo competition. Stay tuned for a host of prizes.