Torquil Canning House
856 Huon Rd, Fern Tree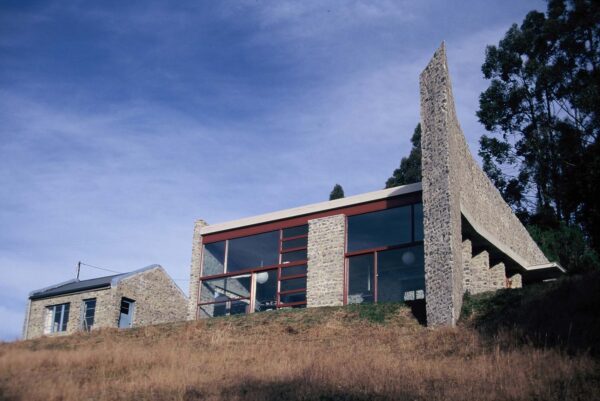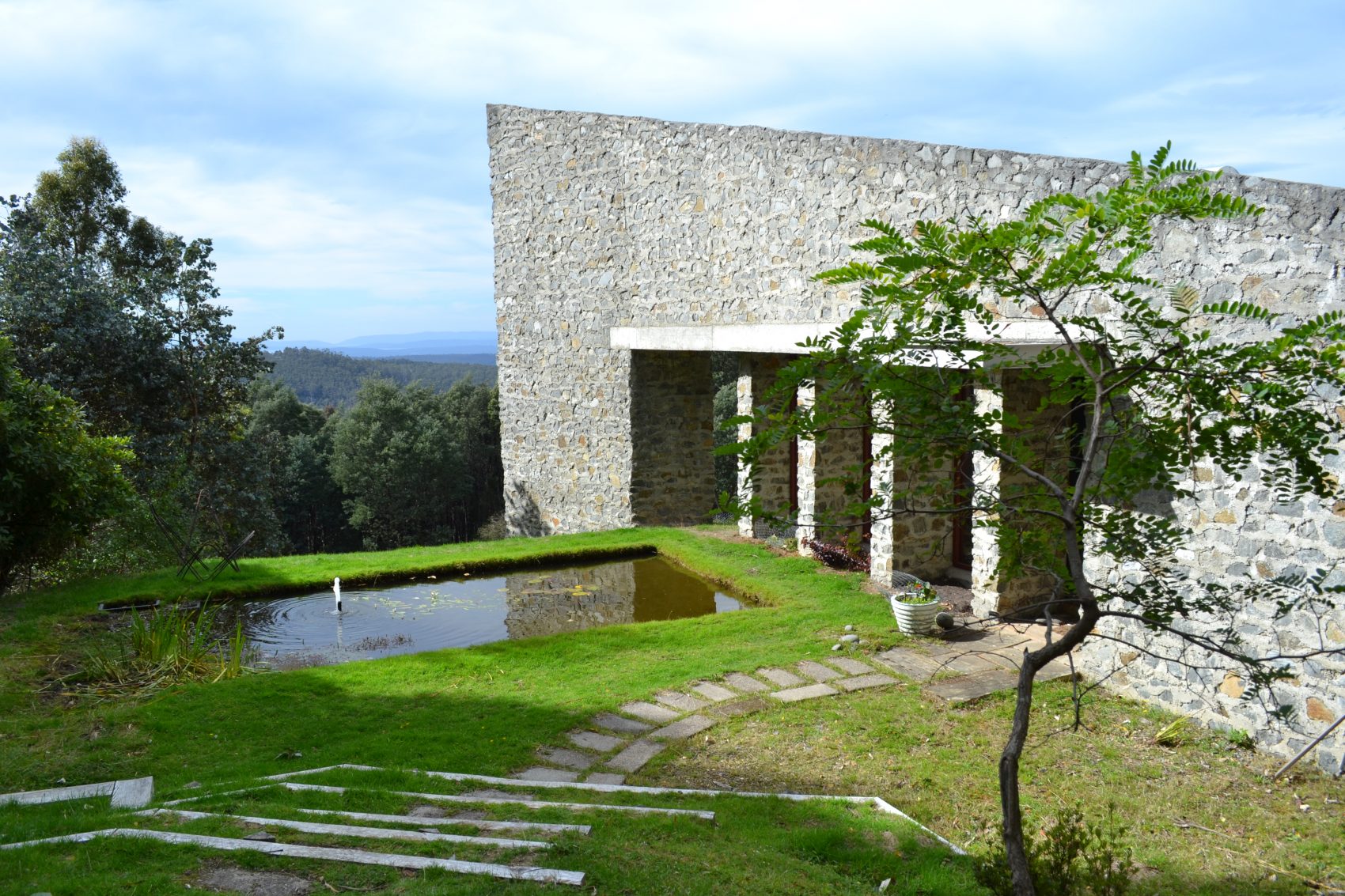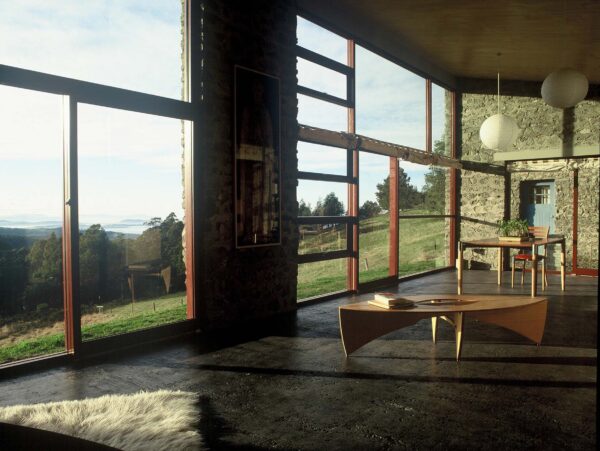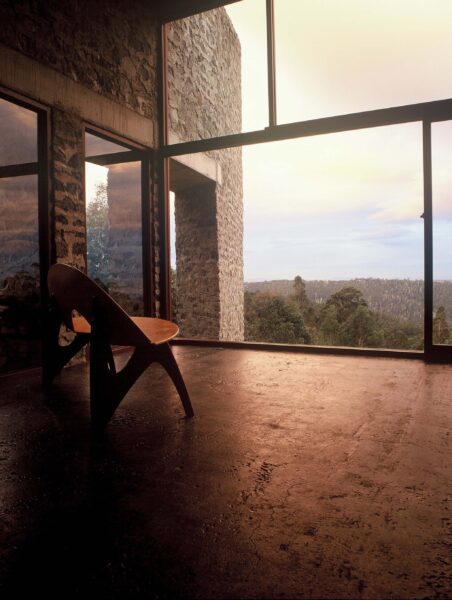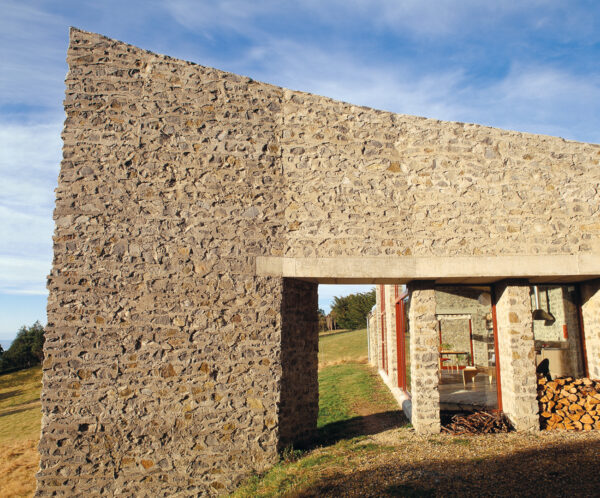 BOOKINGS OPEN 12 NOON, TUESDAY 26 OCTOBER, 2021
Architect: JAWS Architects (1995, addition 2003)
To live in Hobart is to live in the shadow of the wall. To its west, Hobart is defined by the escarpment of kunyani/Mount Wellington, its physical dominance forming a protective shield from the fury of the Roaring Forties. The easterly aspect with its breathtaking views across the Derwent estuary to Bruny Island belies the adversity of the site, subject to extremes of weather including winter snowfalls.
Situated in its foothills and placed on a shelving of the steep pastoral landscape, an existing bluestone cottage constructed by the owner becomes a latent genesis for the composition.
The house comprises a sequence of three distinct pavilions, set within and forming a series of courtyards nestled into an existing escarpment and connected by a circulation spine running along the contours of the hillside. The soul of the house finds its ultimate expression in the massive bluestone entrance wall running perpendicular to the main axis.
Clever contrasts have been created between open space and the security of the reassuring constant presence of the solid wall and combined with the natural textures and colours of the materials ensure a luminous warmth, an ethereal light, and an almost monastic silence.
Pre booked tours: 10 am, 10.30 am, 11 am, 11.30 am, 12 pm, 12.30 pm, 1 pm, 1.30 pm, 2 pm, 2.30 pm, 3 pm, 3.30 pm
Access Details: Please park in Menuggana Road, walk down steep gravel driveway. Please wear sensible shoes.
BOOKINGS OPEN 12 NOON, TUESDAY 26 OCTOBER, 2021
Late Twentieth Century (1961-2000)
See. Snap. Share. Win.
Share your pics of your favourite places and the stories that go with them on Instagram or Facebook, using the hashtags #oh_hobart and #oh_launceston to enter this year's photo competition. Stay tuned for a host of prizes.