Hampden Road House | Fusilier Cottage
64 Hampden Rd, Battery Point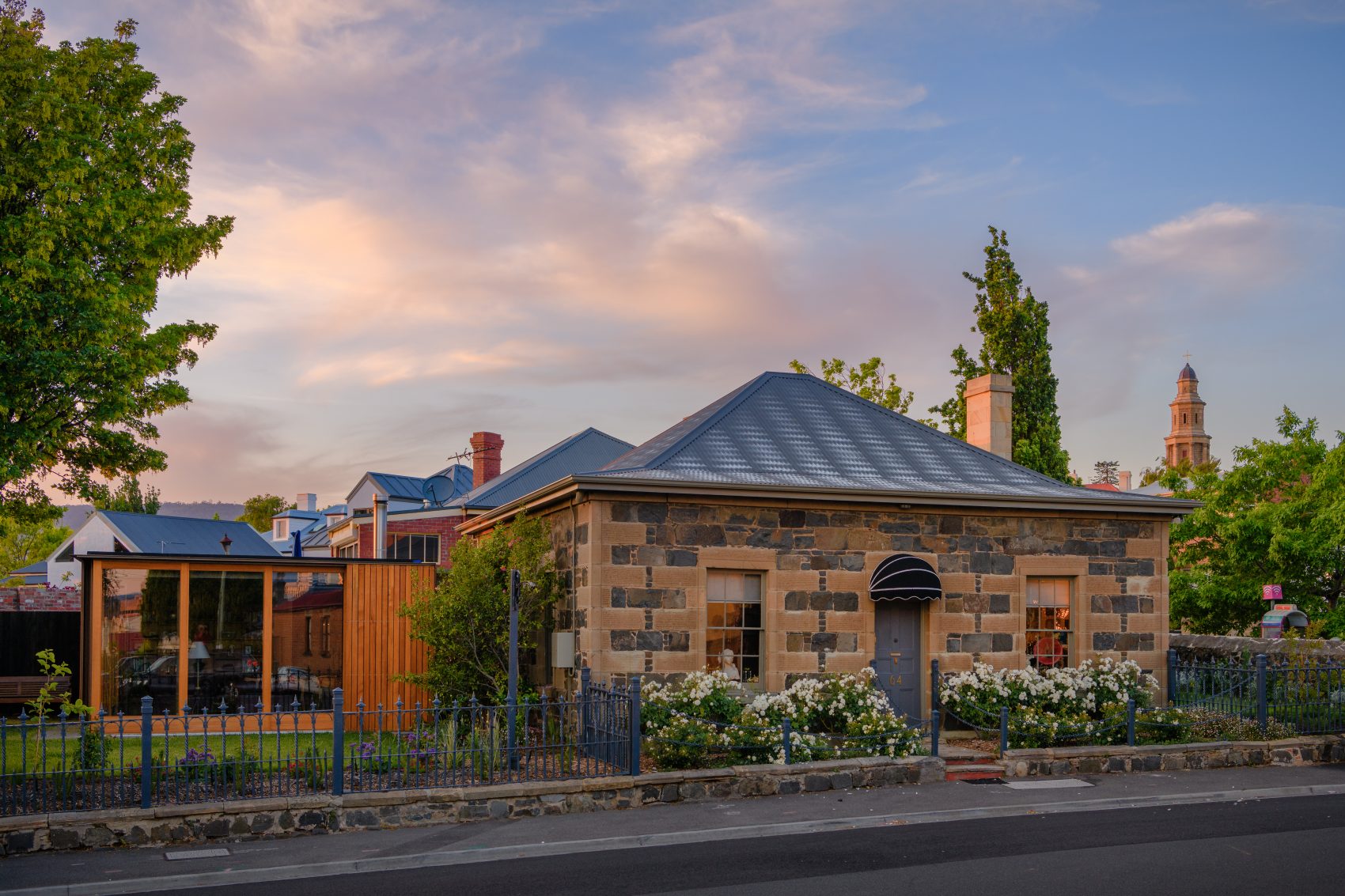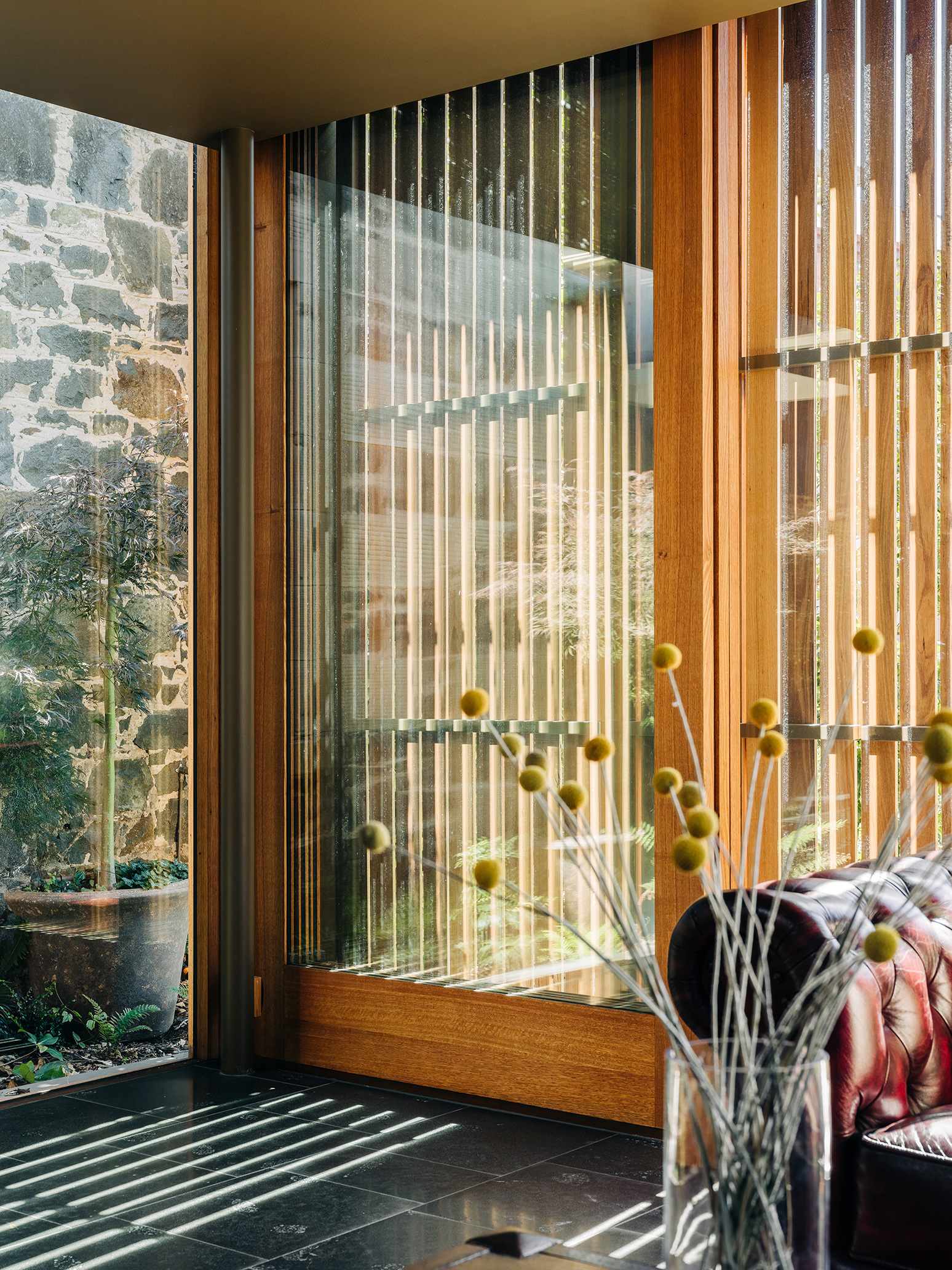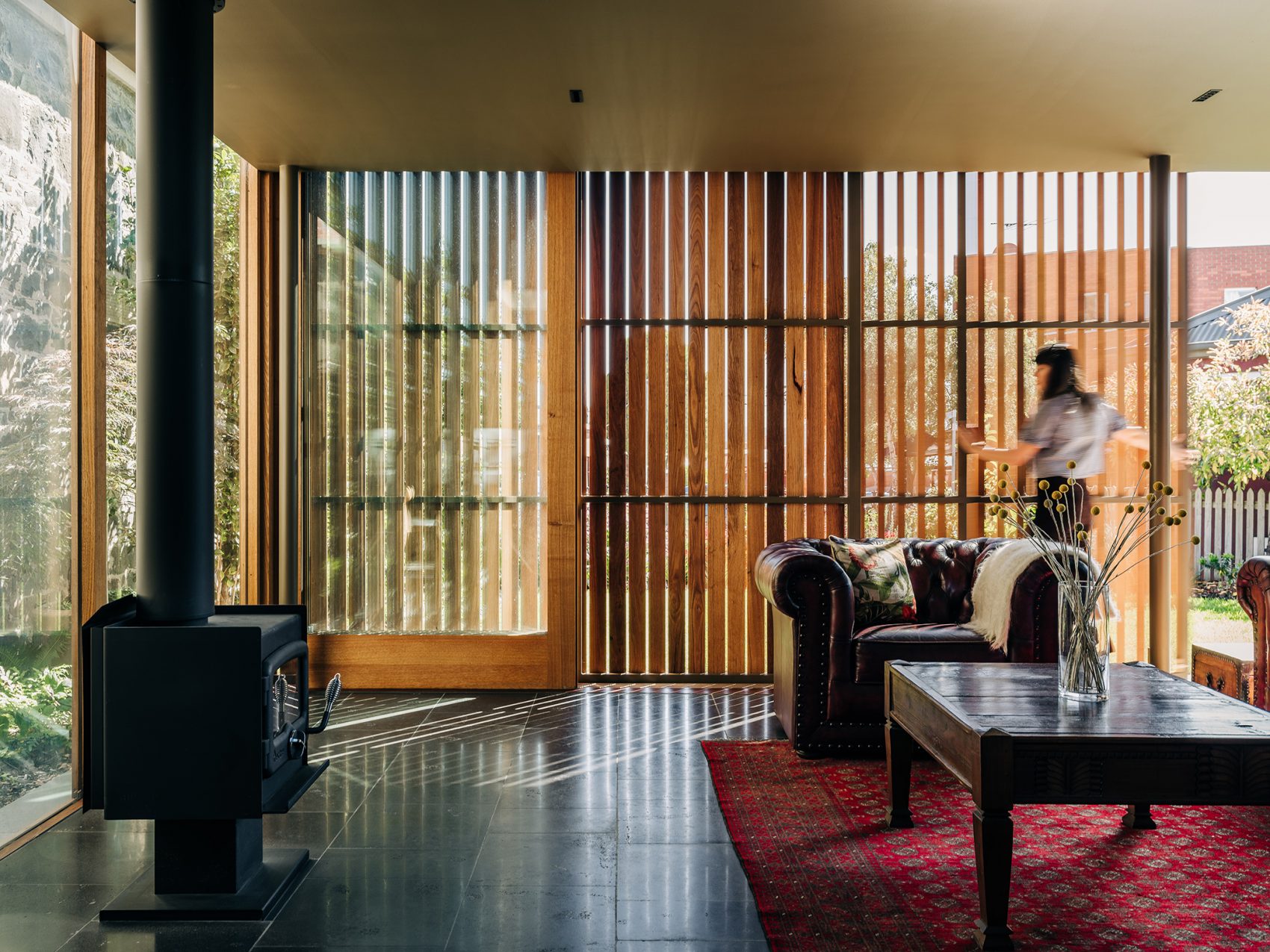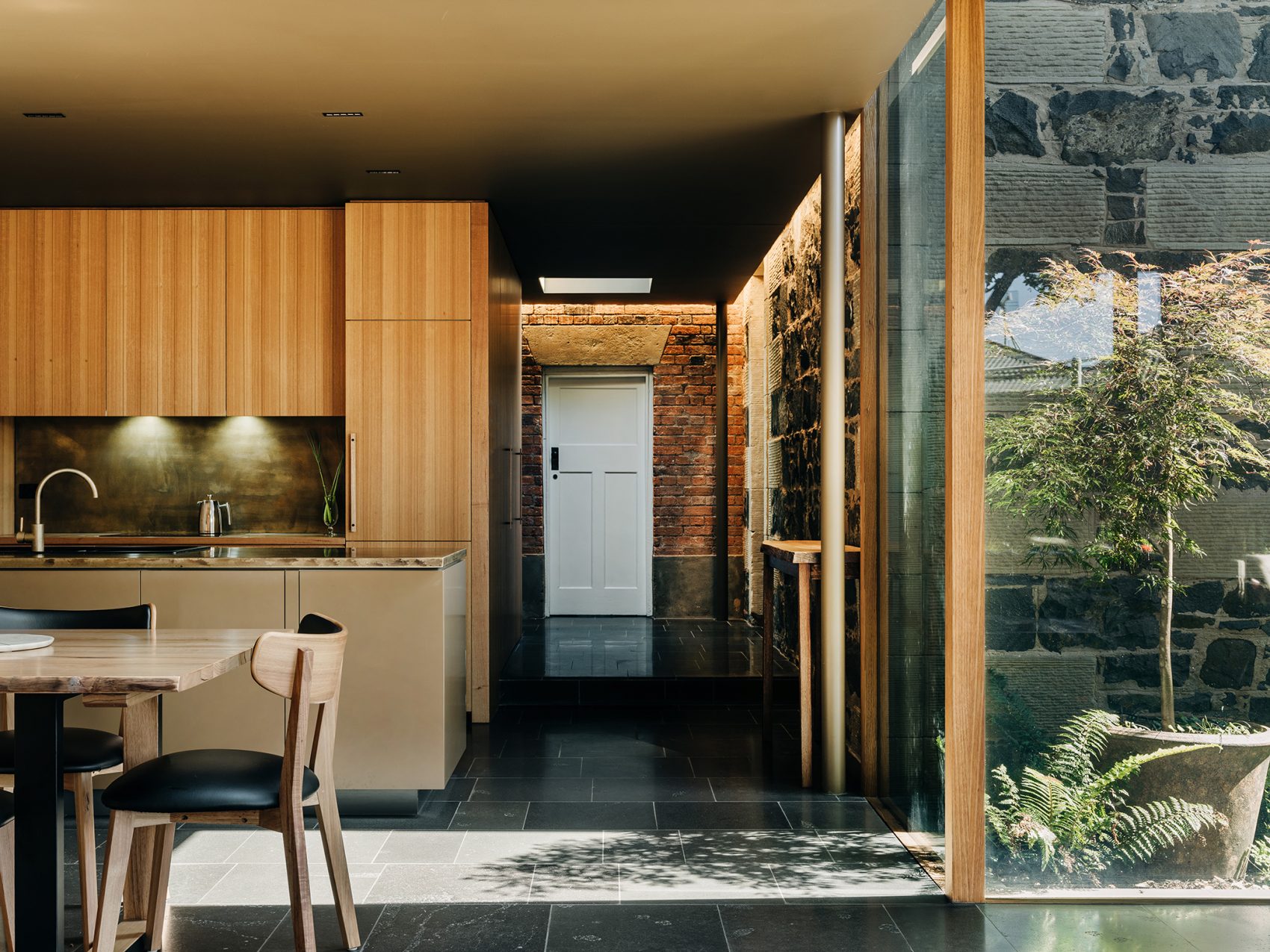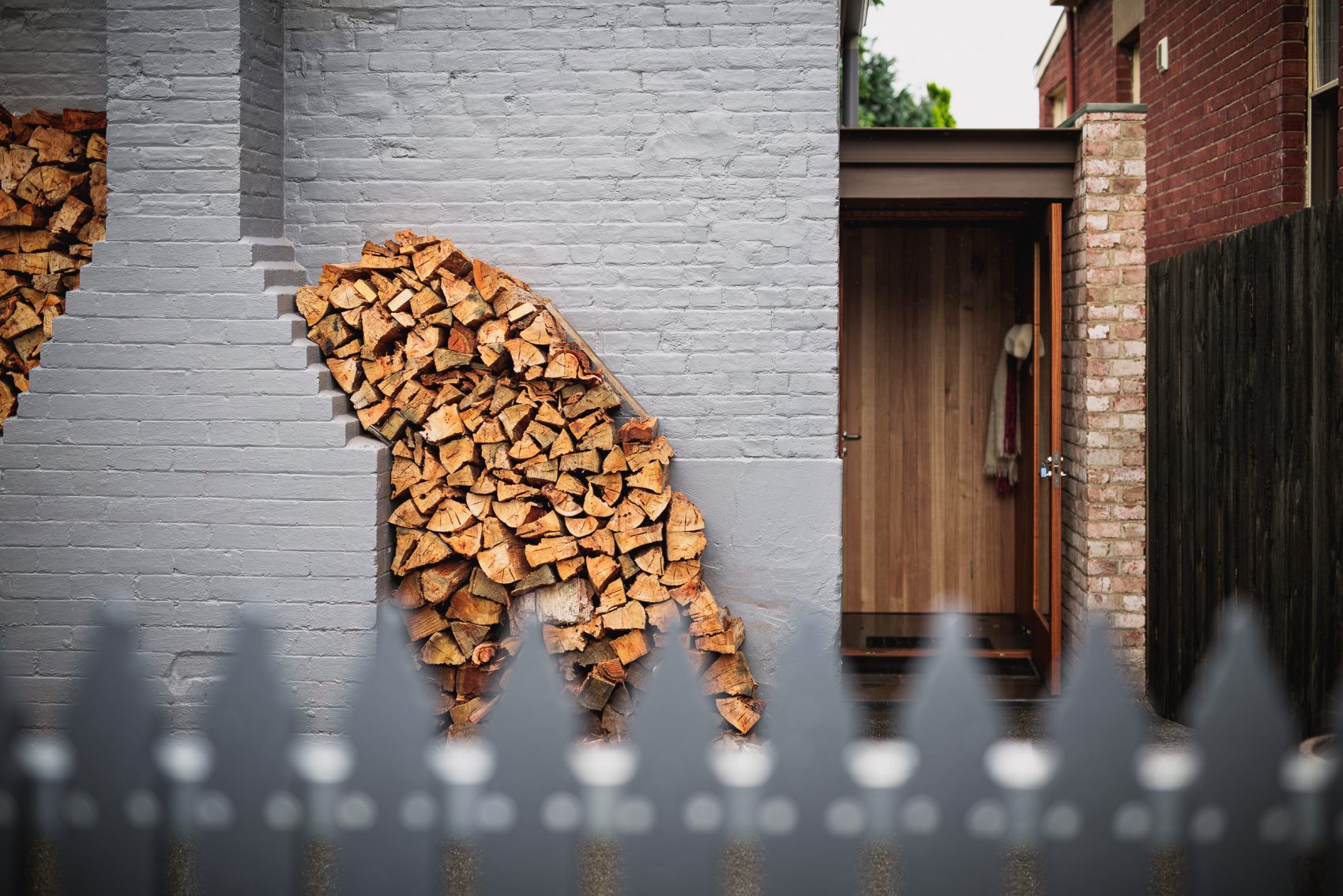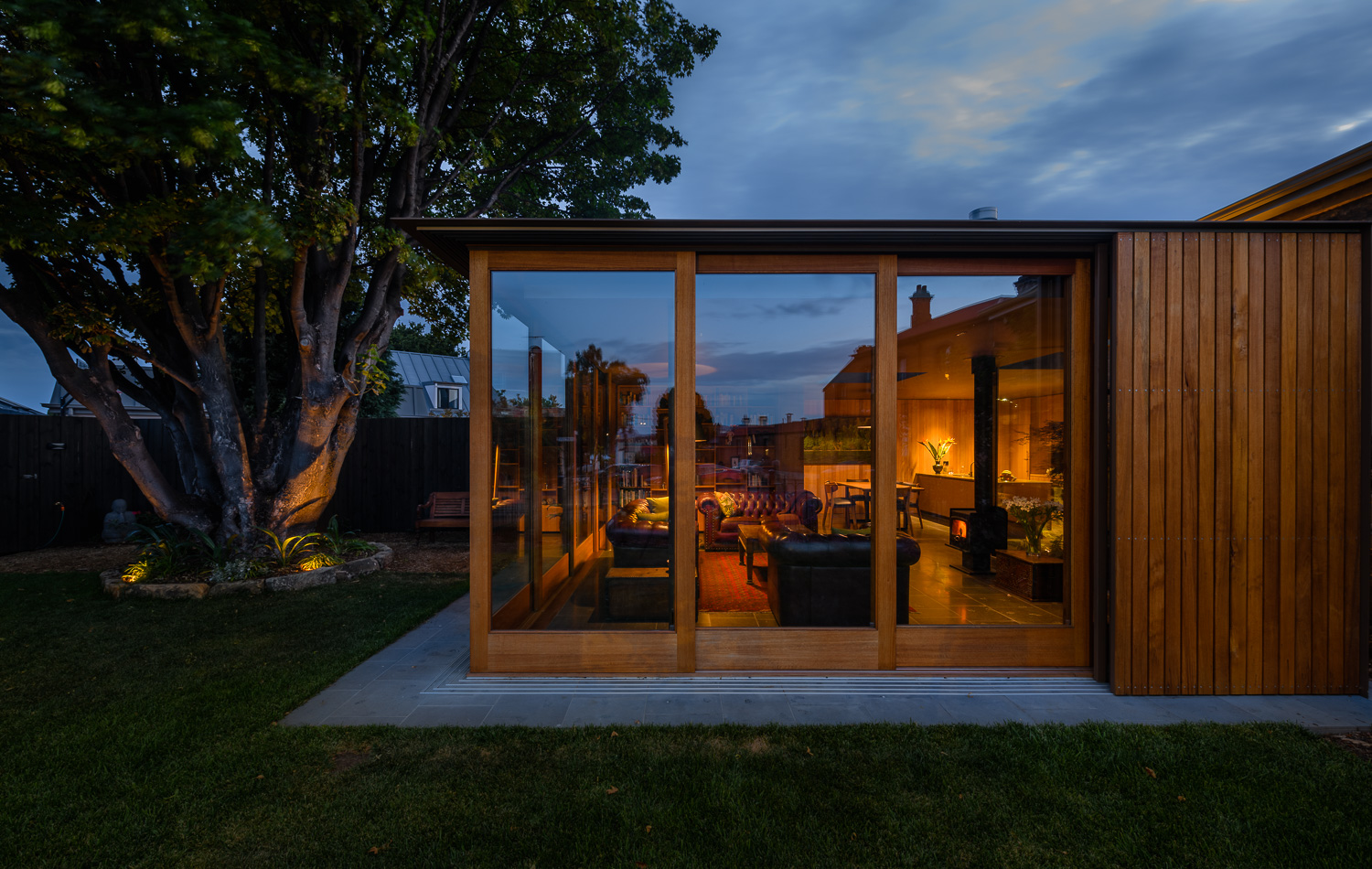 Architects: Unknown (1838), Bence Mulcahy (2018)
Fusilier Cottage in Battery Point was built in the late 1830s for Angus McLeod, a Scottish musician and soldier. McLeod taught music from his home and also made it the headquarters for his Quadrille Band, which entertained crowds of Hobartians. Like McLeod, its new owners combine business and family under the one roof. In 2018, the local owners commissioned Tasmanian architects Bence Mulcahy to design a contemporary extension. The project involved repairing the existing cottage, creating office/retail space and visitor accommodation, and designing a new extension for the family's living area.
The bluestone and sandstone cottage is full of Georgian charm, and its generous garden which opens to the street makes it a popular local landmark. The extension supports these unique characteristics: the new building is set within the garden, is smaller in scale than the cottage, has a flat roof, and is positioned so that views of the cottage from Hamden Road and Waterloo Crescent are protected. The facade of the new extension is designed to give the family opportunities both to remain private and to open their home to bustling Battery Point. Glass doors and timber screens can be used in various combinations to change how the cottage interacts with the street and garden.
Open: Saturday 13 November 1 pm – 4pm and Sunday 14 November 10 am – 1pm
Accommodation
Residential
Contemporary (2001-current)
Pre-separation Colonial (1836-1850)
Architectural Design
Heritage
History of Hobart
Level Changes
Uneven Surfaces
See. Snap. Share. Win.
Share your pics of your favourite places and the stories that go with them on Instagram or Facebook, using the hashtags #oh_hobart and #oh_launceston to enter this year's photo competition. Stay tuned for a host of prizes.