VIRTUAL TOUR: MOUNT STUART GREENHOUSE
VIRTUAL TOUR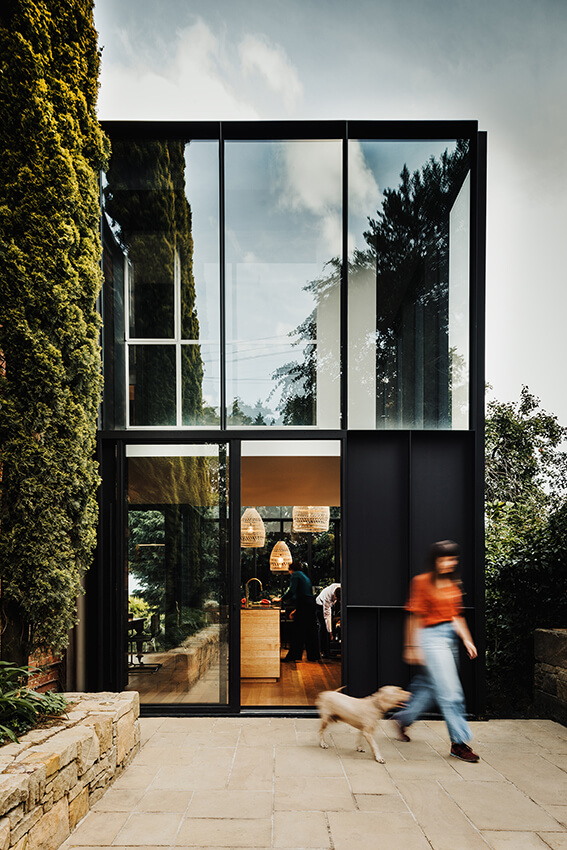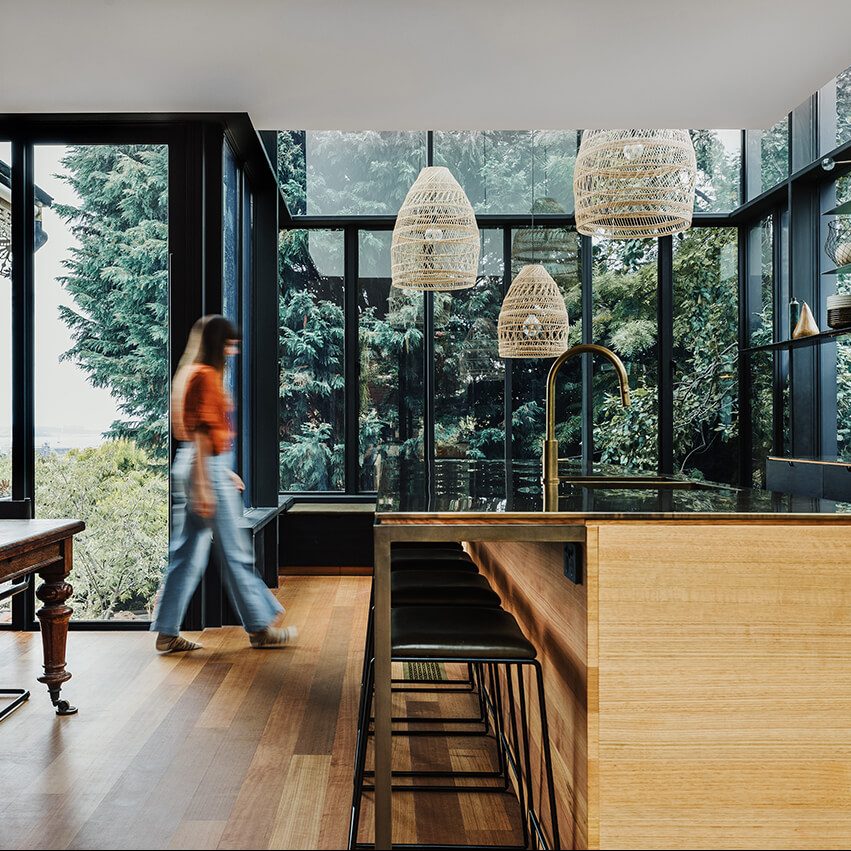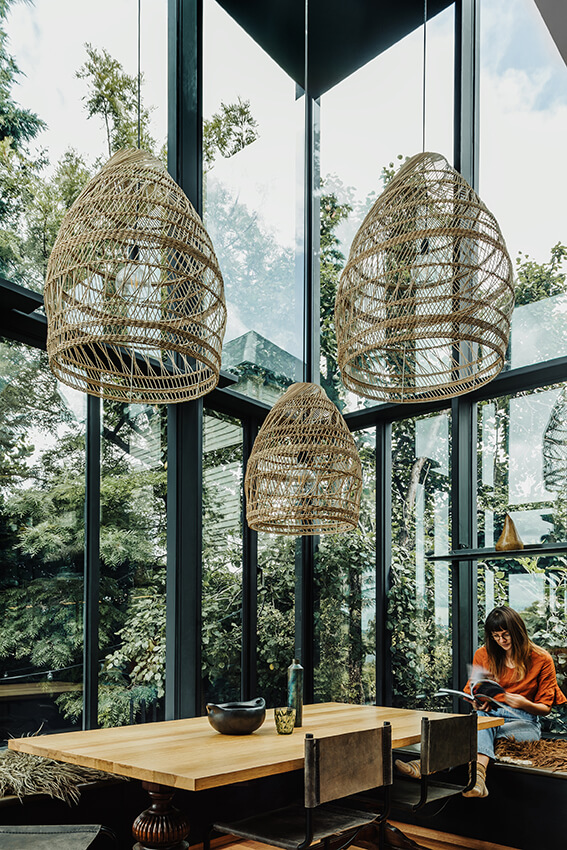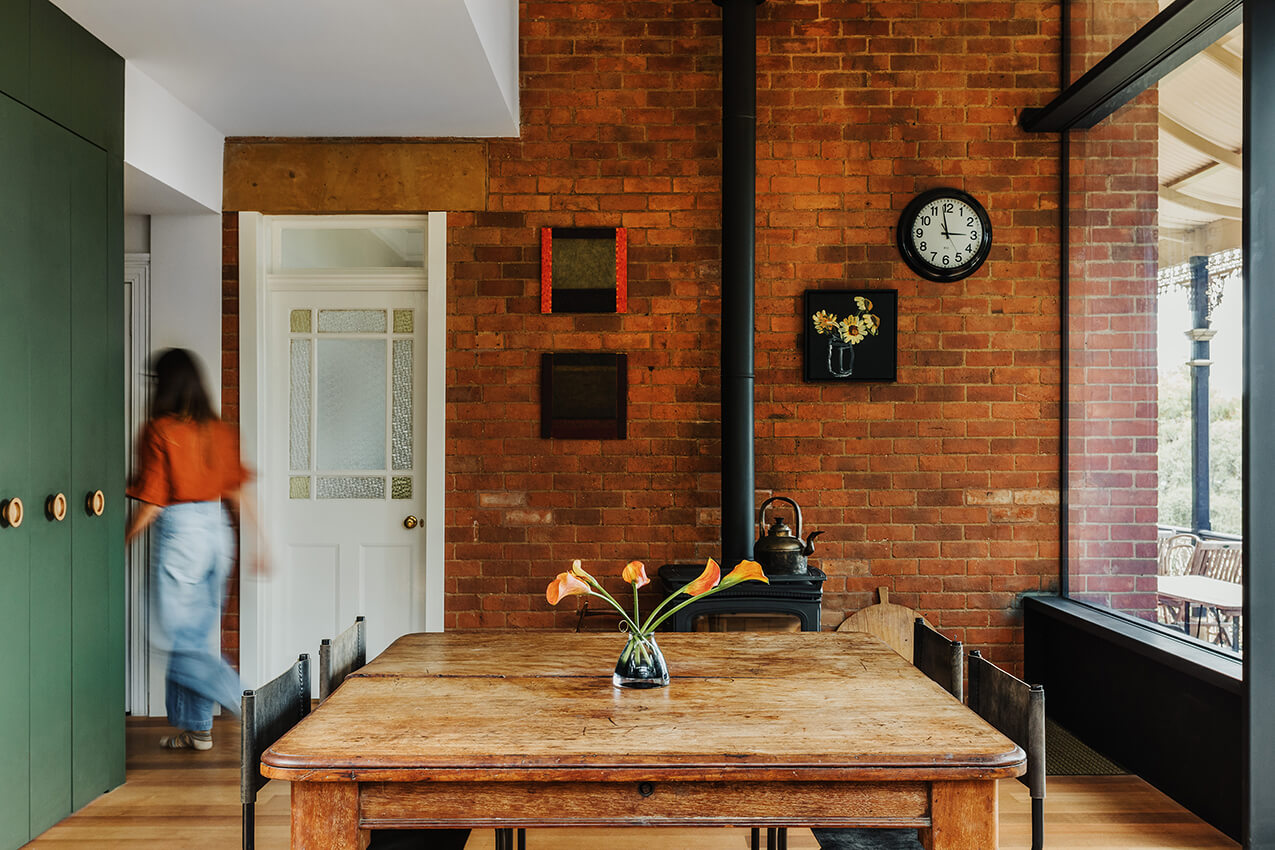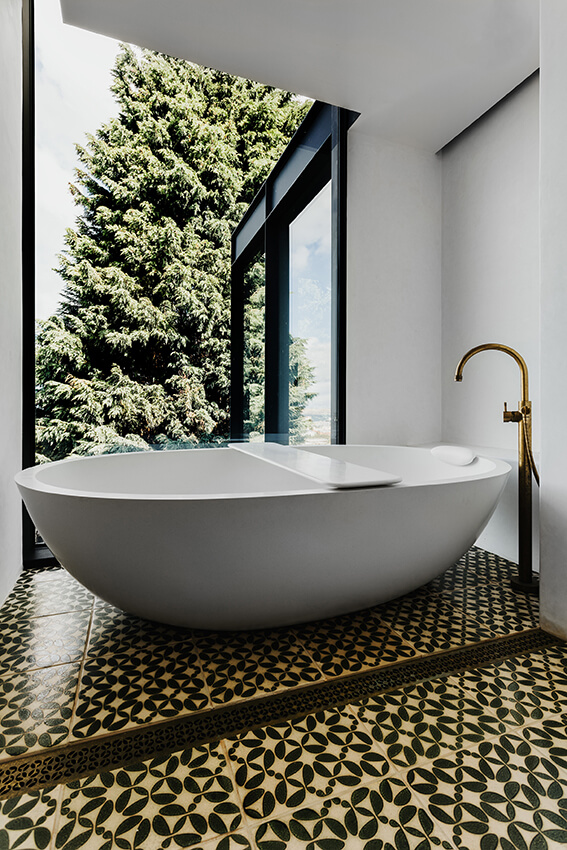 Architects: Bence Mulcahy
Culverden, circa 1900, is a highly crafted Federation Italianate home with an expansive garden. The client stated a desire to live "engulfed by the garden" and thus, the new addition was conceived as greenhouse. Growing from the existing, traces of the new present themselves by degrees, culminating in the kitchen dining area where the full extent reveals itself. It shares formal characteristics with the existing, a sandstone base, yet is transparent and overtly structural, to capture the gardens proximity and formally setting up a relationship with the existing verandah. Generous volumes capture the scale of the immediate vegetation and views, and crafted details and materials provide continuity of pattern and texture. Natural materials develop patina and contribute to a lived-in space. The Mount Stuart Greenhouse provides a stage for family life connected to the garden and verandah, in a manner complimentary to the quality and craftsmanship of the existing home.
Subject to a heritage precinct overlay, it is listed as a heritage place. Removal of existing building fabric was minimised and the overall massing sits comfortably against the existing. Overtly structural, the addition sets up a relationship with the existing verandah, and decorative details and natural materials celebrate the tradition of craftsmanship inherent in the existing home. The addition subtly acknowledges the planning, form and significant characteristics of the existing and celebrates the tradition of craftsmanship inherent in the existing to provide richness and texture to the new.
Virtual Tour Time: 1 pm
Duration: 20 min
Please note this Zoom meeting is limited to 300 participants, so please ensure you are on time so that you don't miss out! This session will be recorded and will be available on the Open House Hobart YouTube channel at a later date.
Contemporary (2001-current)
Victorian (1851-1901)
Architectural Design
Heritage
Virtual Tour
See. Snap. Share. Win.
Share your pics of your favourite places and the stories that go with them on Instagram or Facebook, using the hashtags #oh_hobart and #oh_launceston to enter this year's photo competition. Stay tuned for a host of prizes.