Wrest Point Casino
410 Sandy Bay Road, Sandy Bay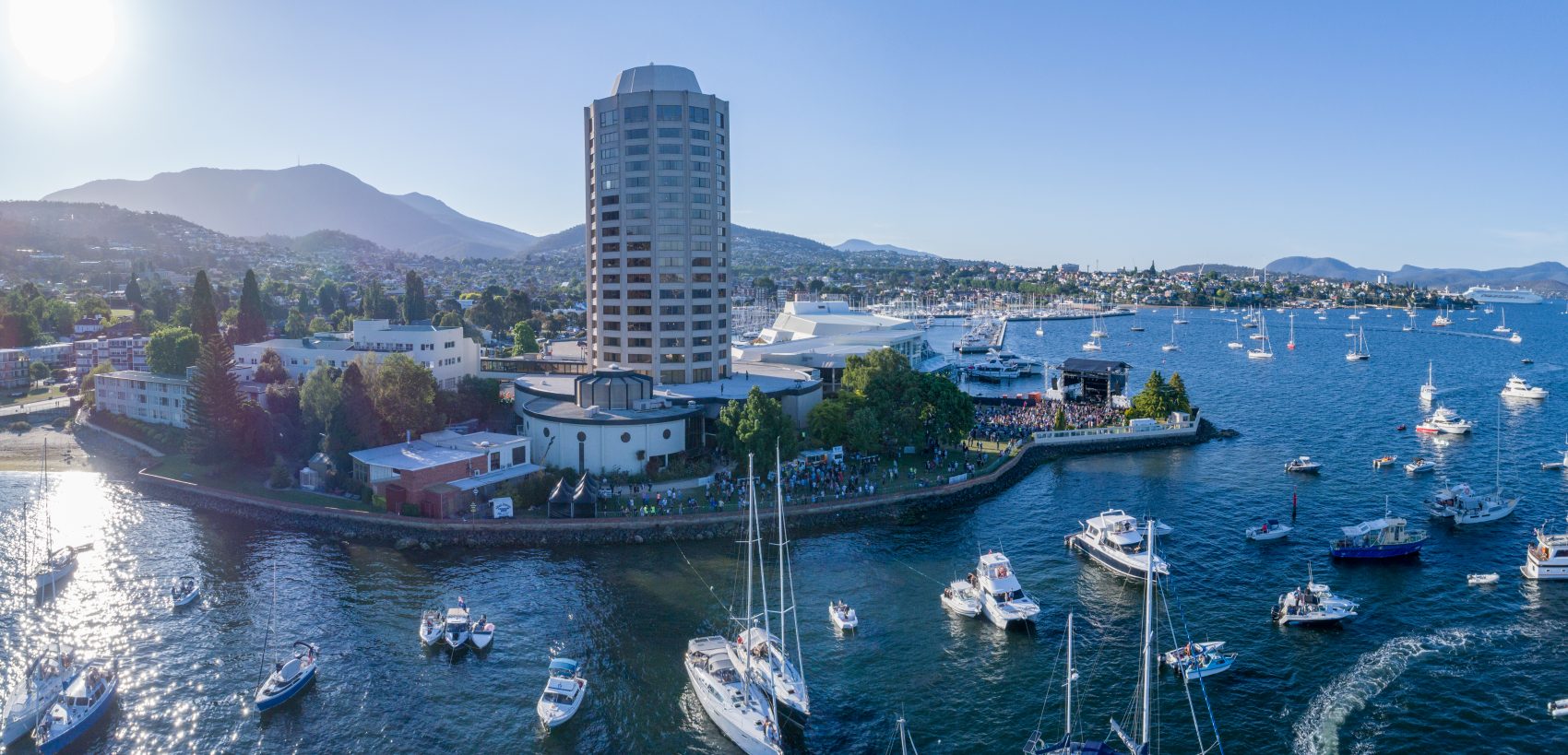 BOOKINGS OPEN 12 NOON, TUESDAY 26 OCTOBER, 2021
Architects: Philp and Wilson Architects (1939), Sir Roy Grounds (1973)
An inn was built on the current Wrest Point site by William Chaffey in 1839 which was later purchased by Arthur Drysdale and developed into Tasmania's prestigious international hotel, the Wrest Point Riviera. A much loved institution, the Riviera became a centre for the community, renowned for its dances and entertainment, much like the Wrest Point of today.
Designed by leading Australian architect of the modern movement Roy Grounds, and completed in 1973, the 64-metre hotel tower at Wrest Point is still Hobart's tallest building. Set on absolute water frontage, Wrest Point is the luxury viewing deck for Hobart's many charms, overlooking the tranquil River Derwent and stately kunanyi/Mount Wellington.
As we approach the 50th anniversary of Wrest Point, we are bringing a new breath of life into the Tower and its site through a journey of major redevelopment. The strategic approach towards rejuvenating the property commenced in 2017 with the Tower accommodation refurbishment, the Boardwalk precinct in 2018/19, and most recently the new Casino due to open at the beginning of December 2021. In 2022, we will move through the complete renovation of the main entry of the hotel, the foyer, the historic and fashionable Birdcage, the adjacent restaurant and over to the Main Casino dome.
At the core of the redevelopment is the importance of giving a nod to Wrest Point's history with a respectful architectural influence that takes us from the early 70s right through to the modern entertainment experience.
Tours of Wrest Point will be led by historian and author Dr Graeme Tonks.
Pre-booked Tour Times on Both Days: 10 am, 12 noon, 2 pm, and 4 pm
Duration: 50 minutes
Attendees must be aged 18+
BOOKINGS OPEN 12 NOON, TUESDAY 26 OCTOBER, 2021
Accommodation
Commercial
Retail and Offices
Interwar (1919-1940)
Late Twentieth Century (1961-2000)
Architectural Design
History of Hobart
Level Changes
Stair Access Only
See. Snap. Share. Win.
Share your pics of your favourite places and the stories that go with them on Instagram or Facebook, using the hashtags #oh_hobart and #oh_launceston to enter this year's photo competition. Stay tuned for a host of prizes.