Emma Anglesey
Emma Anglesey has activated Open House Hobart with music and last year it was under the banner of the new Festival of Architecture and Sound. Emma is really excited to be creative producing these events in partnership with Junction and Open House Launceston in her hometown. Emma is a Tasmanian singer-songwriter and one half of Runaway Belles, the country folk pop duo with Tash Parker. Last year Runaway Belles' single Flames went to #1 on the AMRAP Regional Chart and the band received the Arts Tasmania New Works for New Markets grant to record new music. Emma's songs have been playlisted by Double J and ABC Radio and used by Triple J to advertise Unearthed. Emma has performed at Woodford Folk Festival, A festival called Panama, Falls Festival, Party in the Paddock, Dark Mofo and Mona Foma, and toured with Guy Pearce, The Waifs and JUNO award winning Canadian band The East Pointers. In 2018 she showcased at Australia's SXSW BIGSOUND.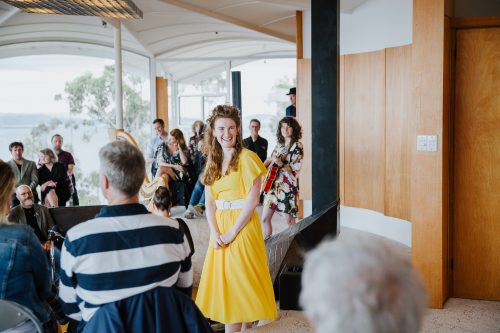 ---
Emma Anglesey | Festival of Architecture & Sound | Runaway Belles | Creative Producer | Musician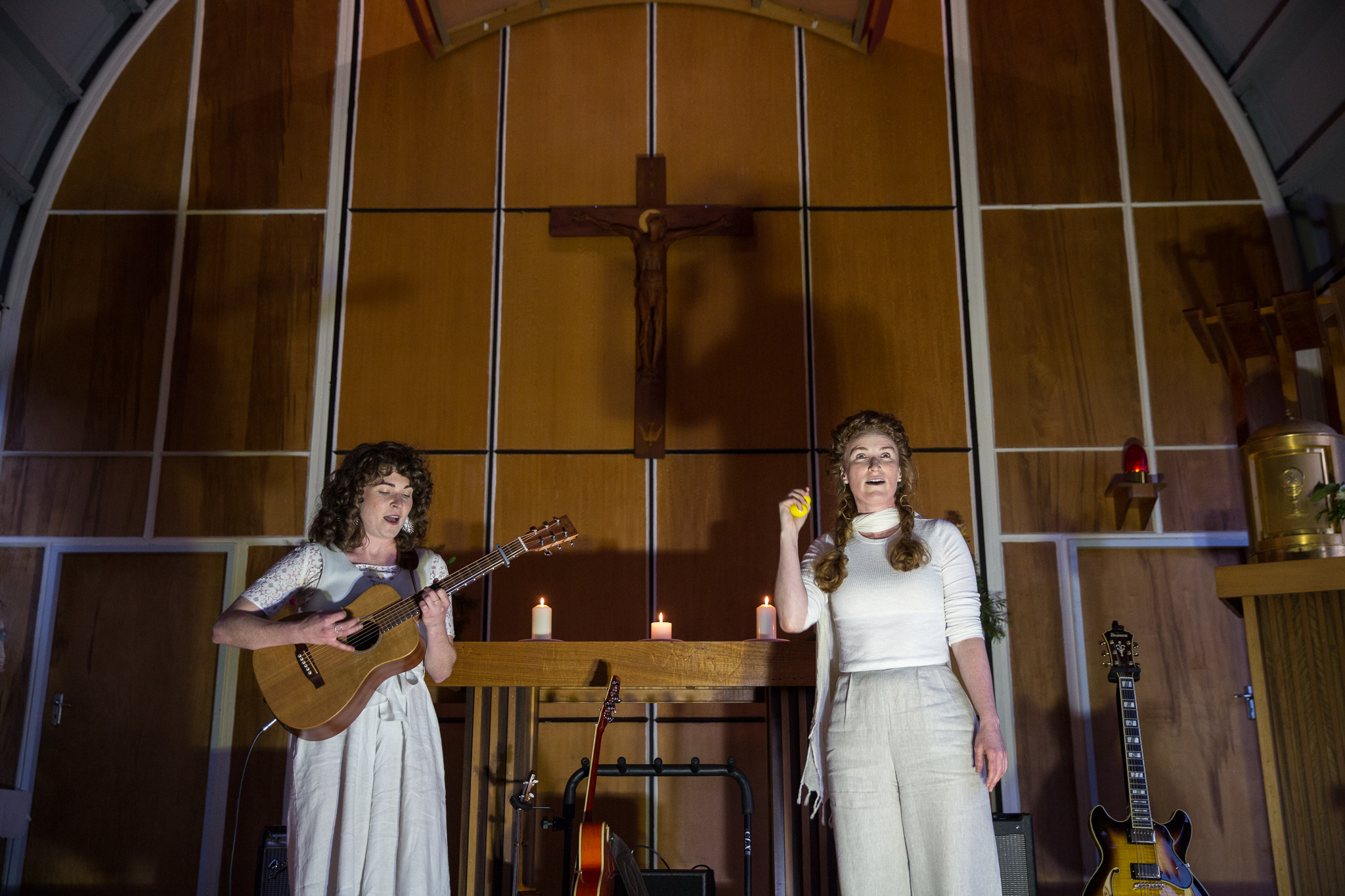 Runaway Belles is Tasmanian indie folk pop act featuring Tash Parker and Emma Anglesey. With a focus on uplifting storytelling and singing in constant harmony, Runaway Belles offer something unique. Described by Tone Deaf as "A harmony of indie-folk brilliance", Tash and Emma's voices are almost inseparable — even their mothers can't tell who's singing.
In May 2020, Runaway Belles released their first single The Weekend which was hailed by Music Feeds as "Tender indie-folk at its finest". The song has surpassed 130,000 Spotify streams and their follow up b-side release Don't Forget Monday in July 2020 has clocked just over 200,000 streams. In October 2020, Runaway Belles released another single Flames which went to Number #1 on the AMRAP Regional Chart.
A Tasmanian festival favourite, Mona's 42 Days of Music Marathon describes Runaway Belles as "Sunshiney acoustic indie-folk with flawless harmonies. Like, proper flawless." As Runaway Belles, Tash and Emma have been invited to play local festivals including Dark Mofo, Mona Foma, Mona's 42 Days of Music Marathon, A festival called Panama, Festival of Voices and Party In The Paddock and national festival Woodford Planting.
Web and Socials Links:
Web: www.runawaybelles.com/
Instagram: www.instagram.com/runawaybelles/
Facebook: www.facebook.com/RunawayBelles/
Twitter: twitter.com/RunawayBelles
Bandcamp: https://runawaybelles.bandcamp.com/
Spotify: https://open.spotify.com/artist/35hRXW97aZlxlWQUCzaCcu?si=C-bBIQaEQWKL3ExoAJg–A&dl_branch=1