Apple Crate Shack
7 Flowerpot Jetty Road, Flowerpot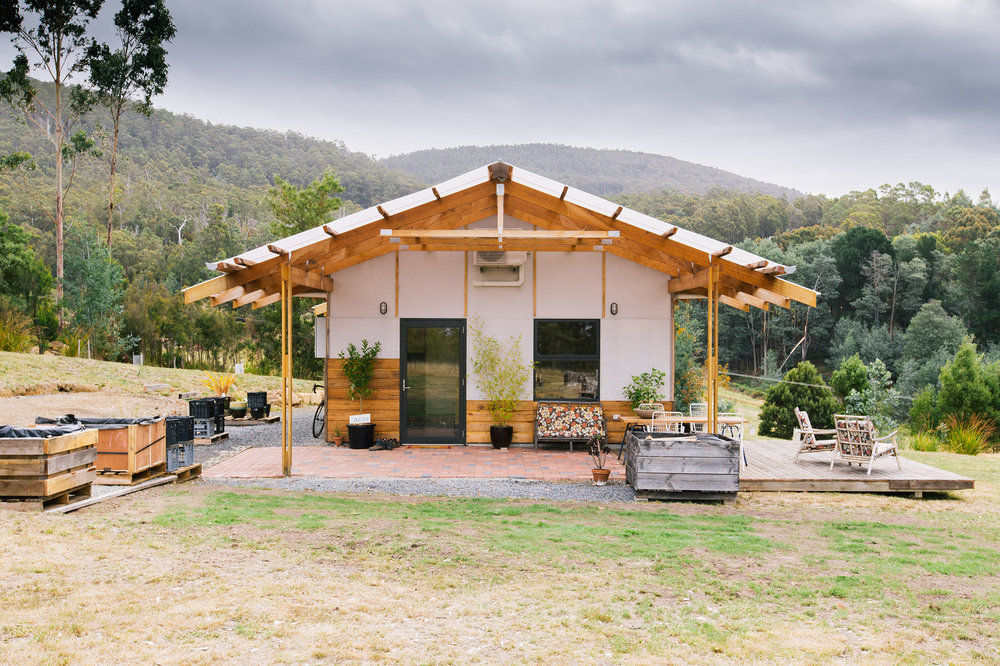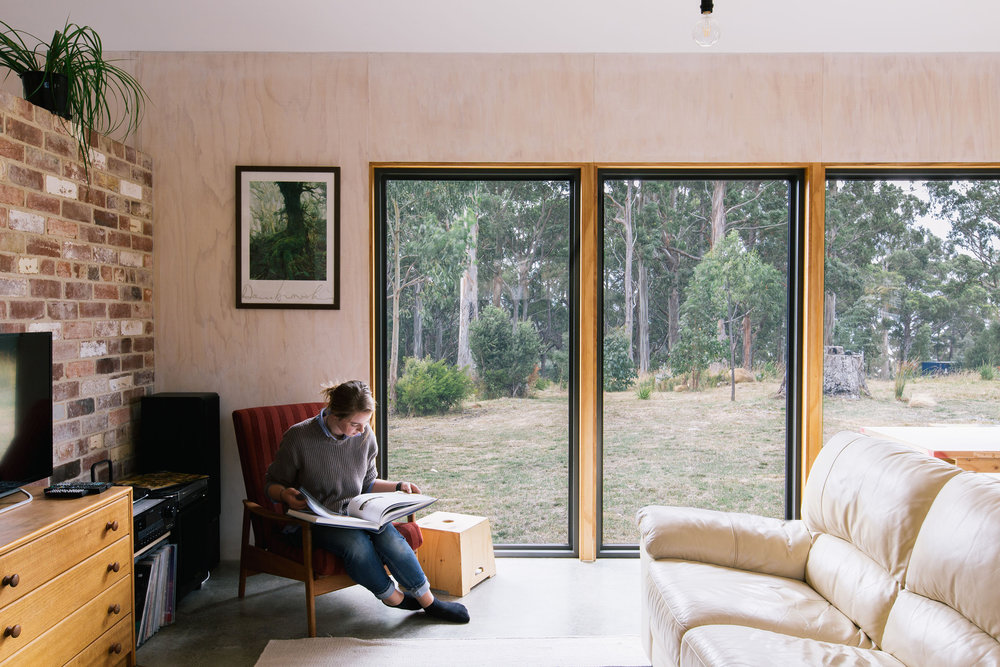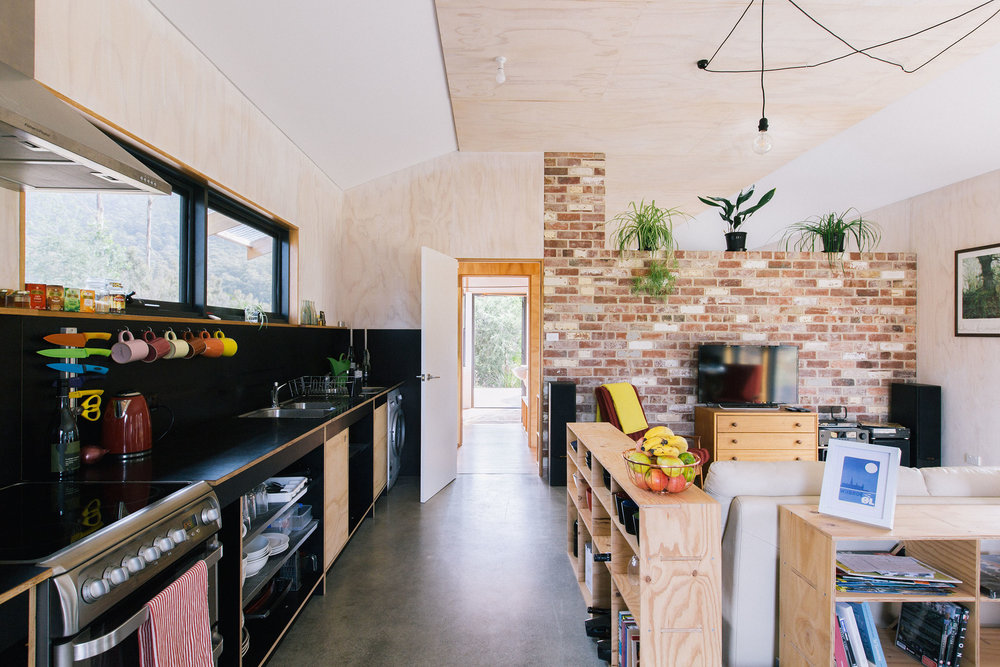 No bookings required, just turn up!
Architect: AKA Architects (2018)
Apple Crate Shack – also known as the 60k House – is a modest footprint home that was built on a tight budget. Referencing the local fruit industry with its apple crate aesthetic, the building uses timber milled from trees felled on site and a limited palette of materials that speaks of durability and economy, contrasting the rough and the refined. A modest footprint generates a generous volume, satisfying all spatial and functional requirements. Circulation is succinct and efficient: strong connections extend to engage with the site and landscape.
The First Home Builder Boost prompted the architect/owner to owner-build what he could afford, not what a conservative market dictated. While the government grant provided the capacity and motivation to build, the personal connection enabled the freedom to experiment. Working with an experienced builder provided a hands-on awareness of the consideration and 'craft' demanded of the building process – a valuable learning experience.
Open: Sunday 12 November 2023, 10 am – 12:30 pm
Note: A free shuttle bus will be available from the Apple Crate Shack to Robin Hill House between 11 am – 12:30 pm on Sunday 12 November 2023.
Contemporary (2001-current)
Affordable Design
Architectural Design
See. Snap. Share. Win.
Share your pics of your favourite places and the stories that go with them on Instagram or Facebook, using the hashtags #oh_hobart and #oh_launceston to enter this year's photo competition. Stay tuned for a host of prizes.