Tate House
104 Flinders Esplanade, Taroona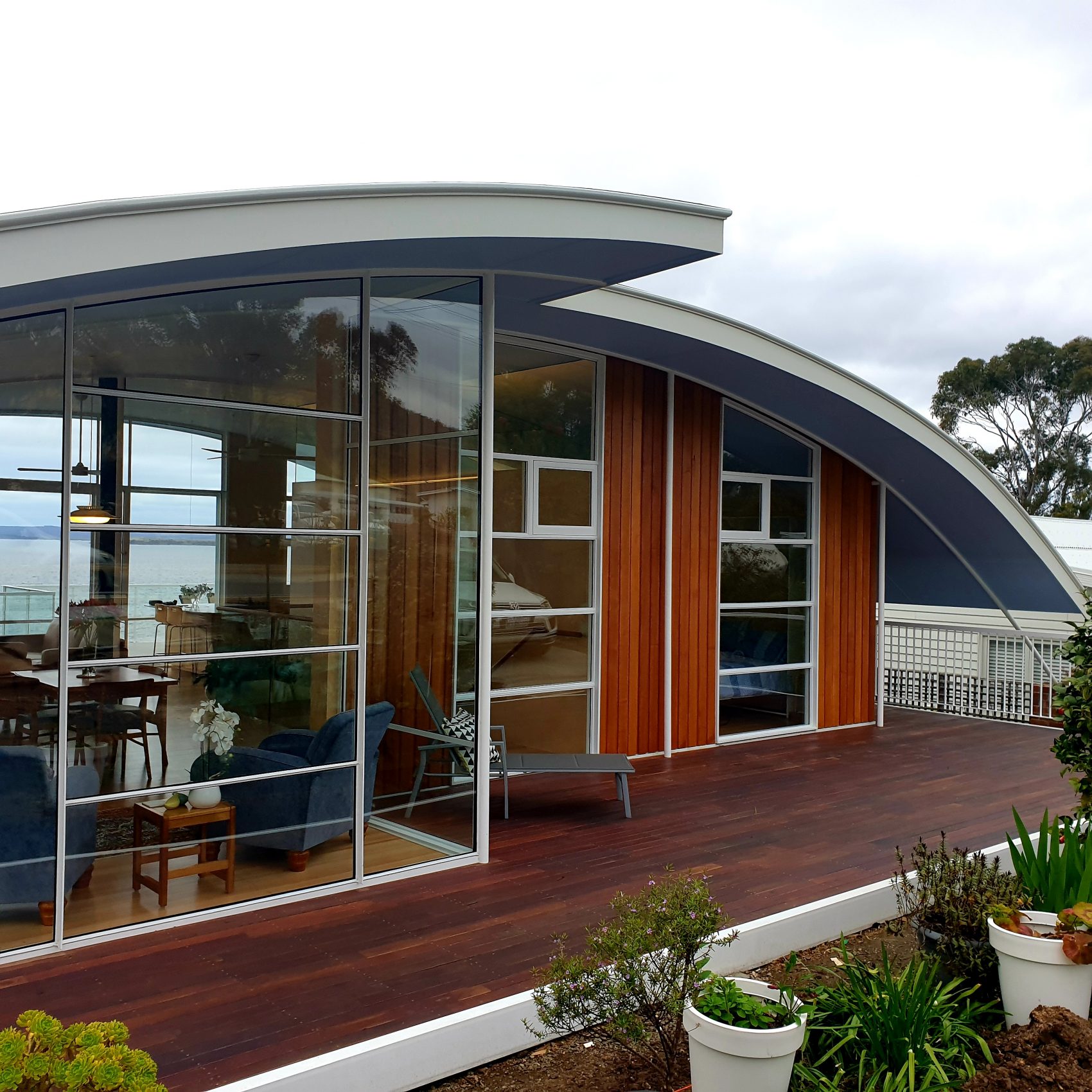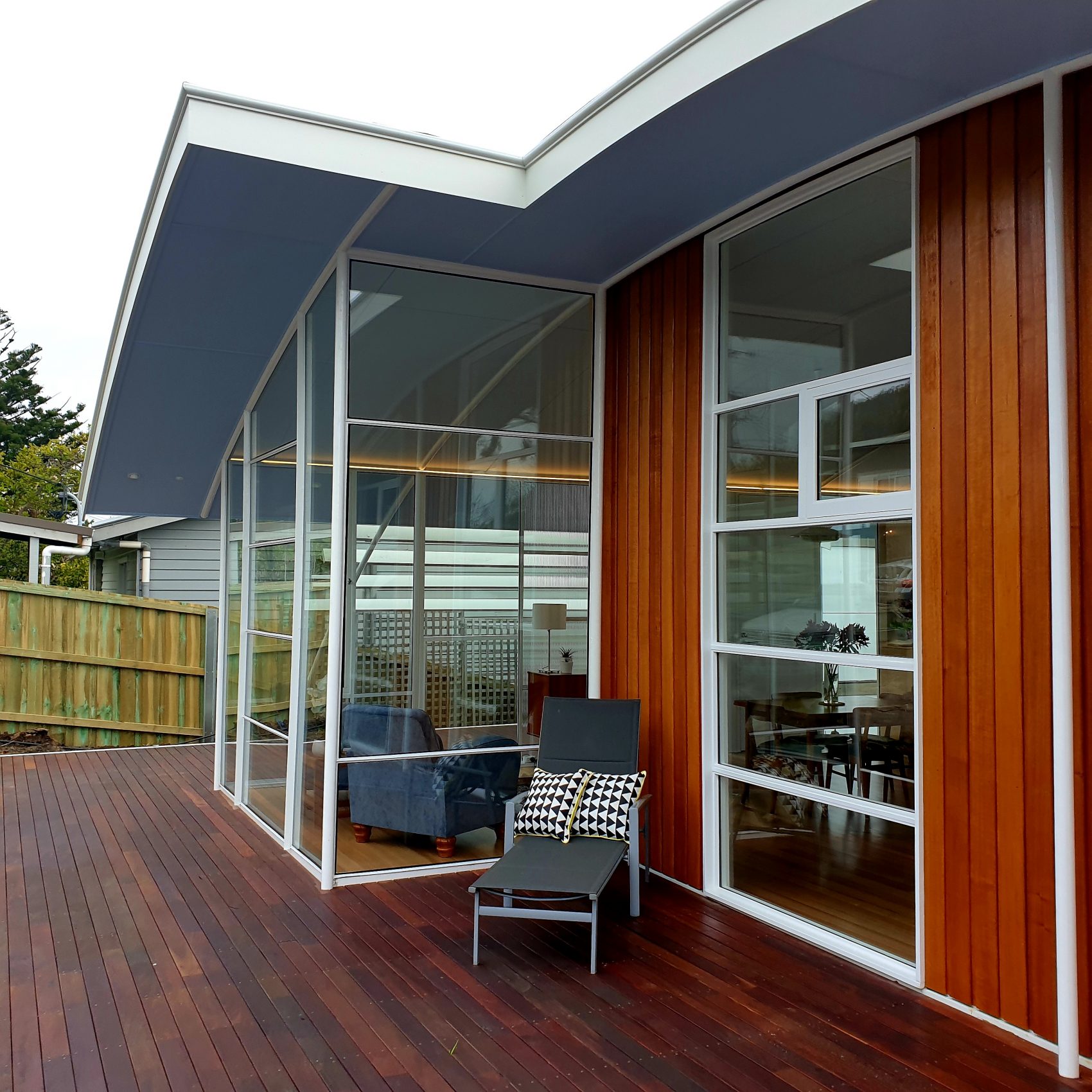 BOOKINGS OPEN 12PM AEDT, THURSDAY 6 OCTOBER 2022
Architect: Esmond Dorney (1958) Preston Lane Architects (2021)
Originally designed by Esmond Dorney, the Tate House sits above the river's edge with 180 degree views of the estuary, along with the hills and bays of the far shore.  The immediate foreground, originally beach and boat sheds, is now slightly masked by later development. The house is a continuation of the form and structural technology of the Dorney Shack (1957) and the Young (Butterfly) House of 1958. With immediate street frontage, this design needed to find a different solution from those two projects to ensure privacy in a developing suburban context. Allied to some solid panels, a slightly deeper setback allows the garden to mask the glazing. The form itself responds directly to the hills on the eastern horizon, offering a relaxed logic to the street view.
In 2019, the current owners commissioned Preston Lane Architects to carefully restore the existing house and update the interiors, maintaining the essence of the original building while also accommodating the changing needs of the clients, allowing them to age in place.
Tours: Saturday 12 November, 10 am, 10.30 am, 11 am, 11.30 am 12 pm and 12.30 pm
Duration: 15 minutes
Contemporary (2001-current)
Mid-Twentieth Century (1940-1960)
Level Changes
Stair Access Only
Paddy Dorney
Paddy Dorney is a retired member of the governing Council and the Senate of the University of Tasmania. He has taught architecture at UTAS School of Architecture and was the Student President of the University for some years. He has worked in concert with the Australian Institute of Architects to present the very exciting and successful Open House Program from its origin, ten years ago.
Read more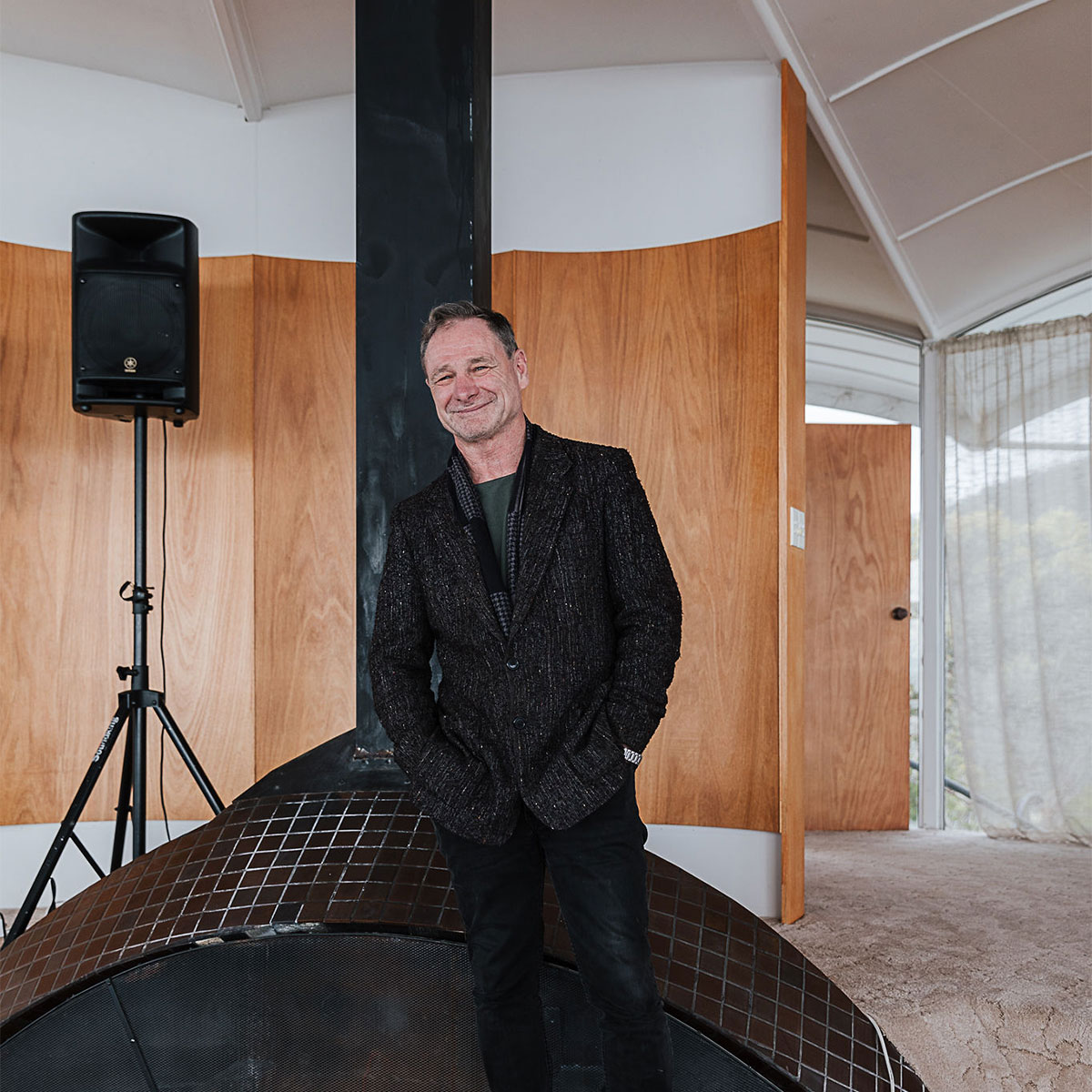 See. Snap. Share. Win.
Share your pics of your favourite places and the stories that go with them on Instagram or Facebook, using the hashtags #oh_hobart and #oh_launceston to enter this year's photo competition. Stay tuned for a host of prizes.